Unbelievable snorkeling offers May - July 2020
Dive tours and courses, 30% off May-July 2020
We have the tour for your group
Multi day dive tours and freedive tours
Experience Silfra and more with us!
Diving and snorkeling is what we love
Our company was founded in 1997 to provide sport diving education and training to the Reykjavík population. We soon began taking both local and visiting divers to Silfra, one of our favorite dive sites near Reykjavík. We loved sharing this incredible site with our friends, old and new. Through our promotion and by word of mouth, Silfra became an internationally renowned dive site. We are proud to set the industry standards for diving and snorkeling operations at Silfra and in Iceland more broadly. Our team members at DIVE.IS are sustained and motivated by a sincere love and respect for Icelandic nature, the underwater world, and each other. It gives us great joy to be able to continue sharing our favorite experiences with our friends and guests.
Loading YouTube Player...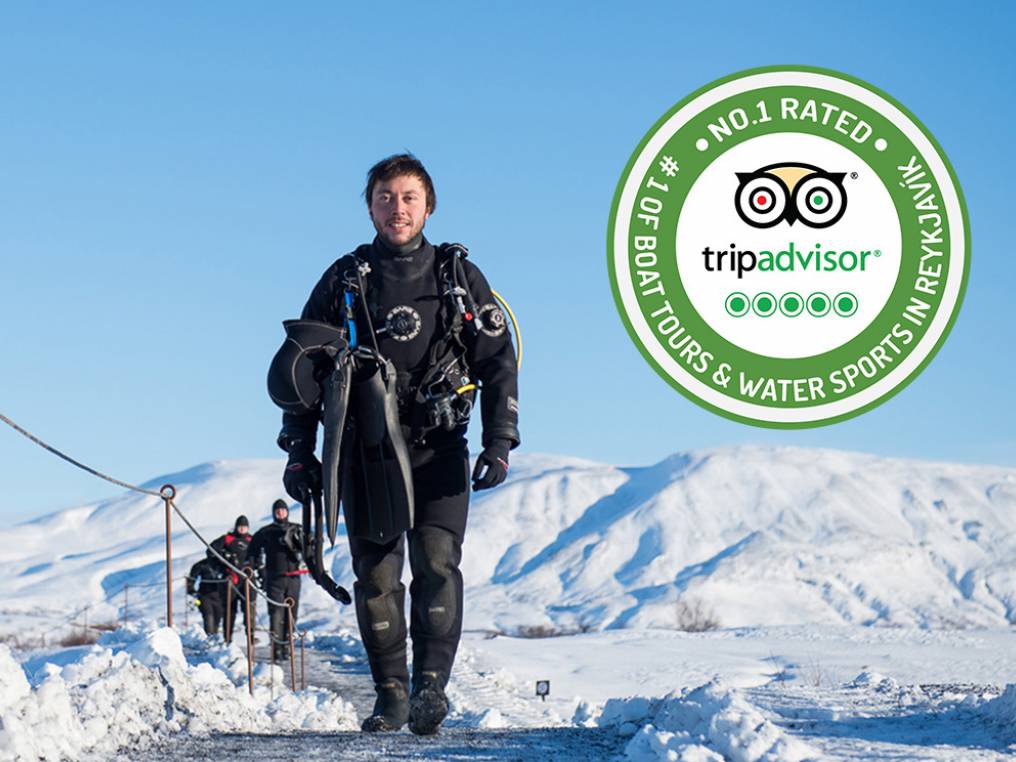 Silfra
Silfra is famous for good reason: the basalt-filtered water is the clearest water on earth and trickles into a crack between two continental plates. Divers and snorkelers travel from all over the world to experience the absolutely unique underwater world of Silfra.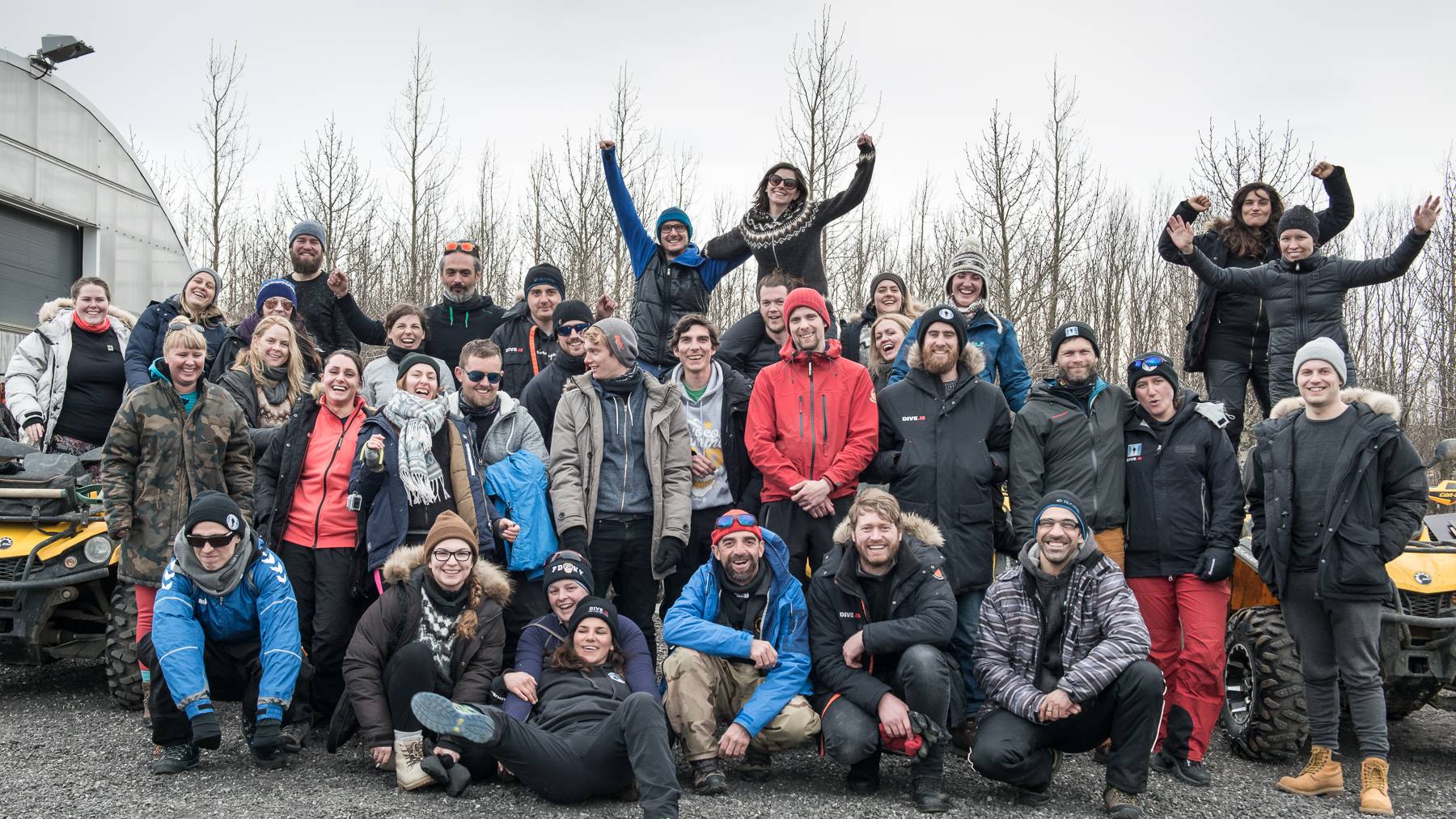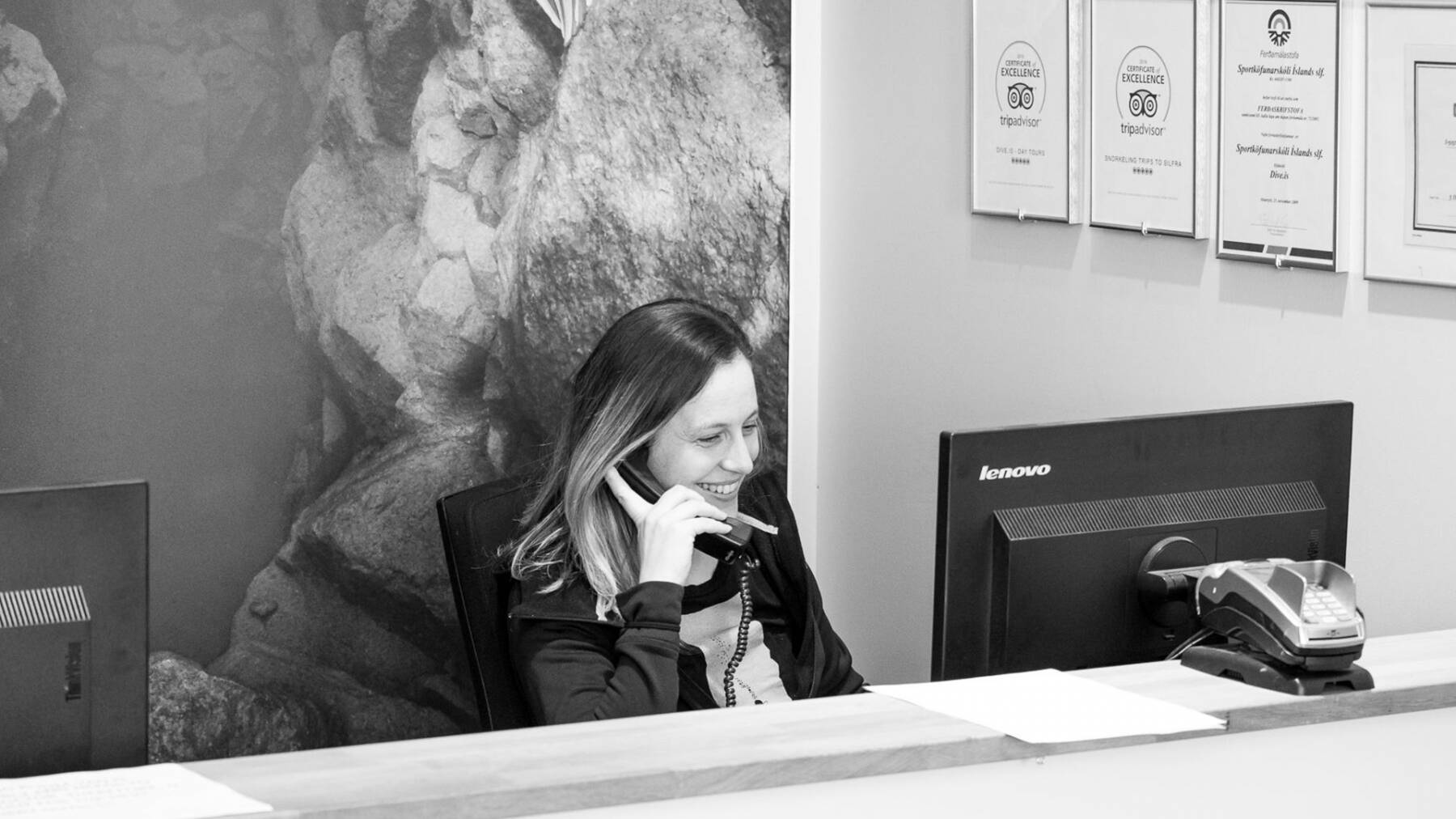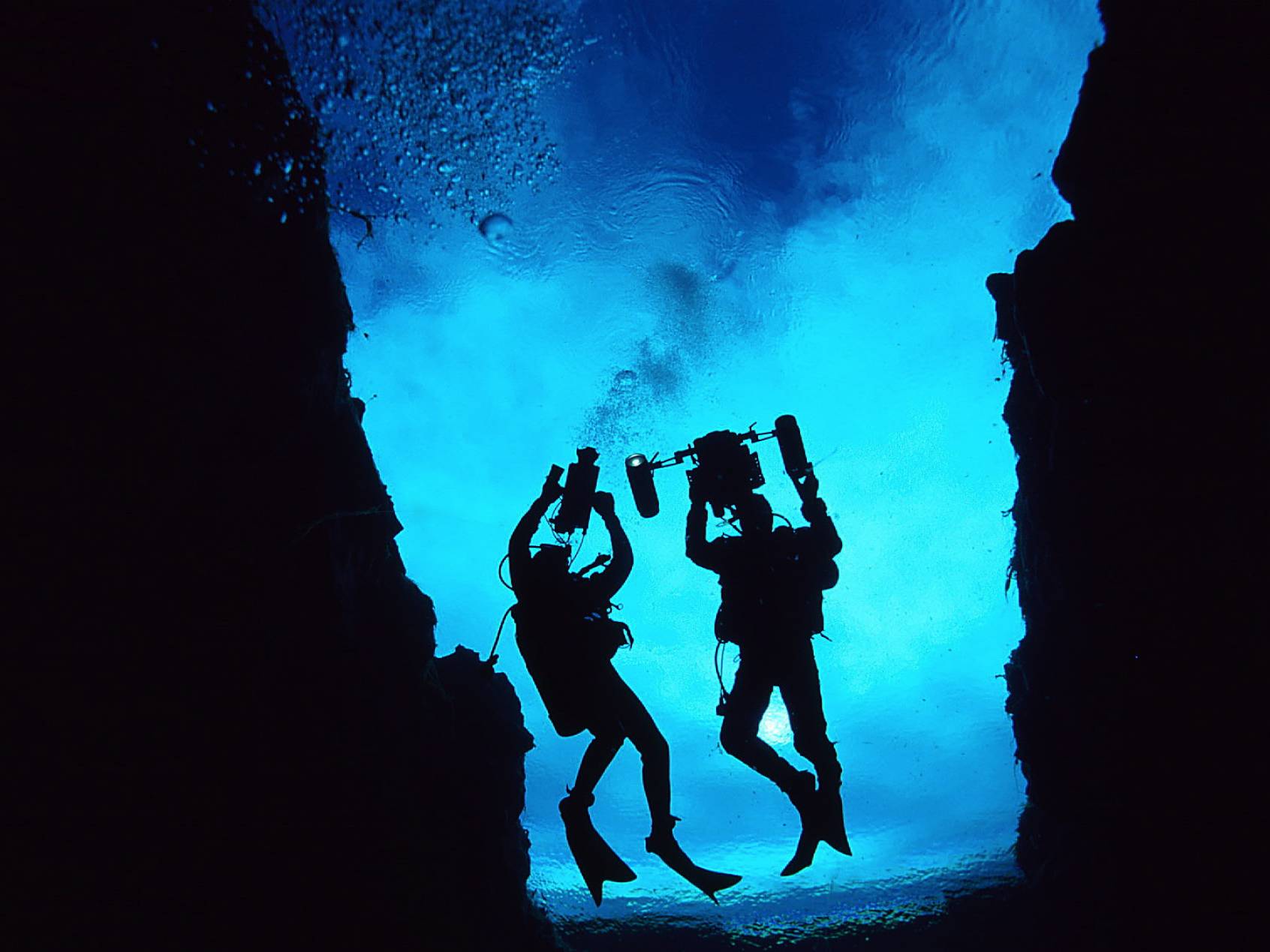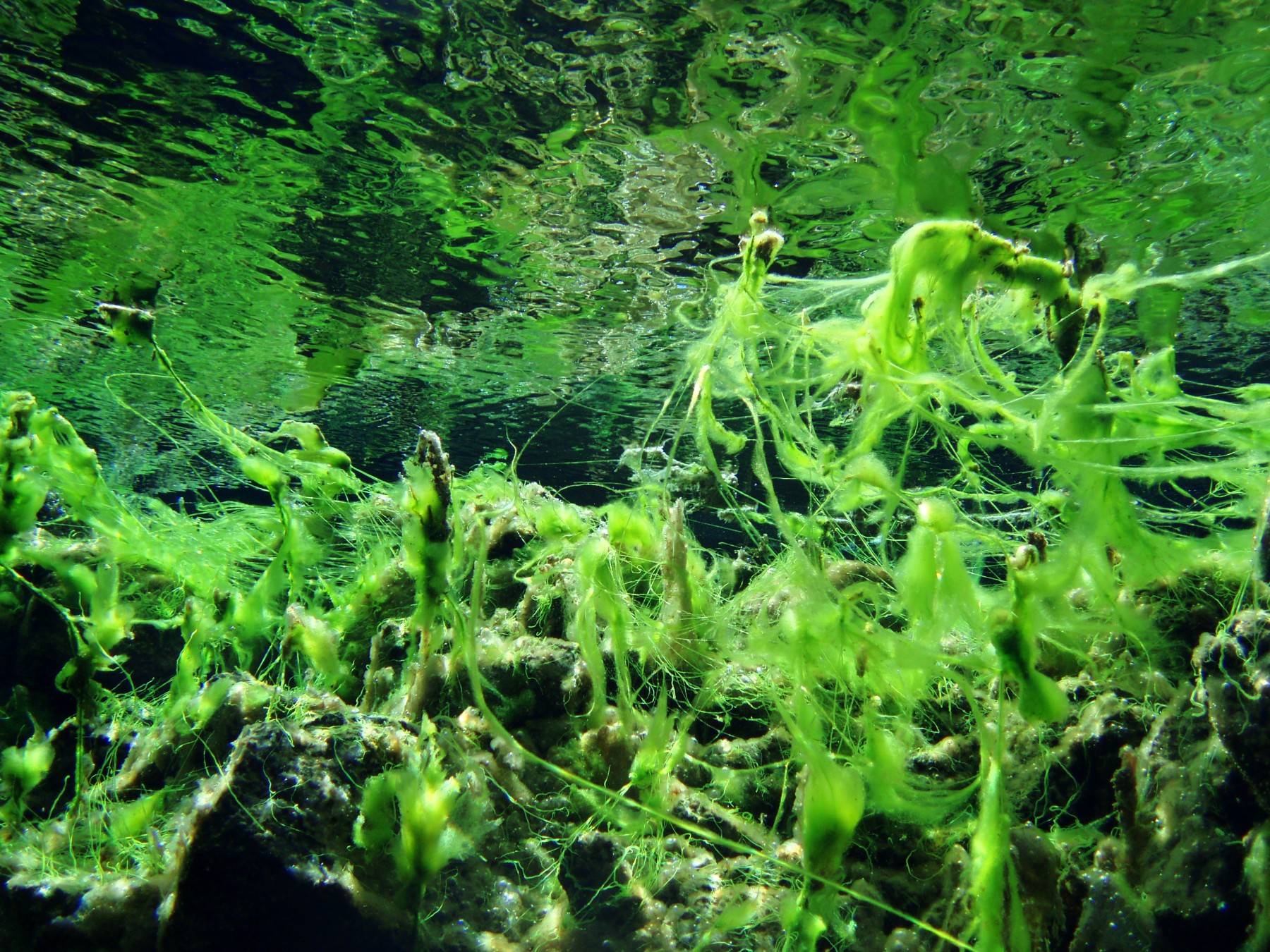 Read the latest news


on our diving and snorkeling university
---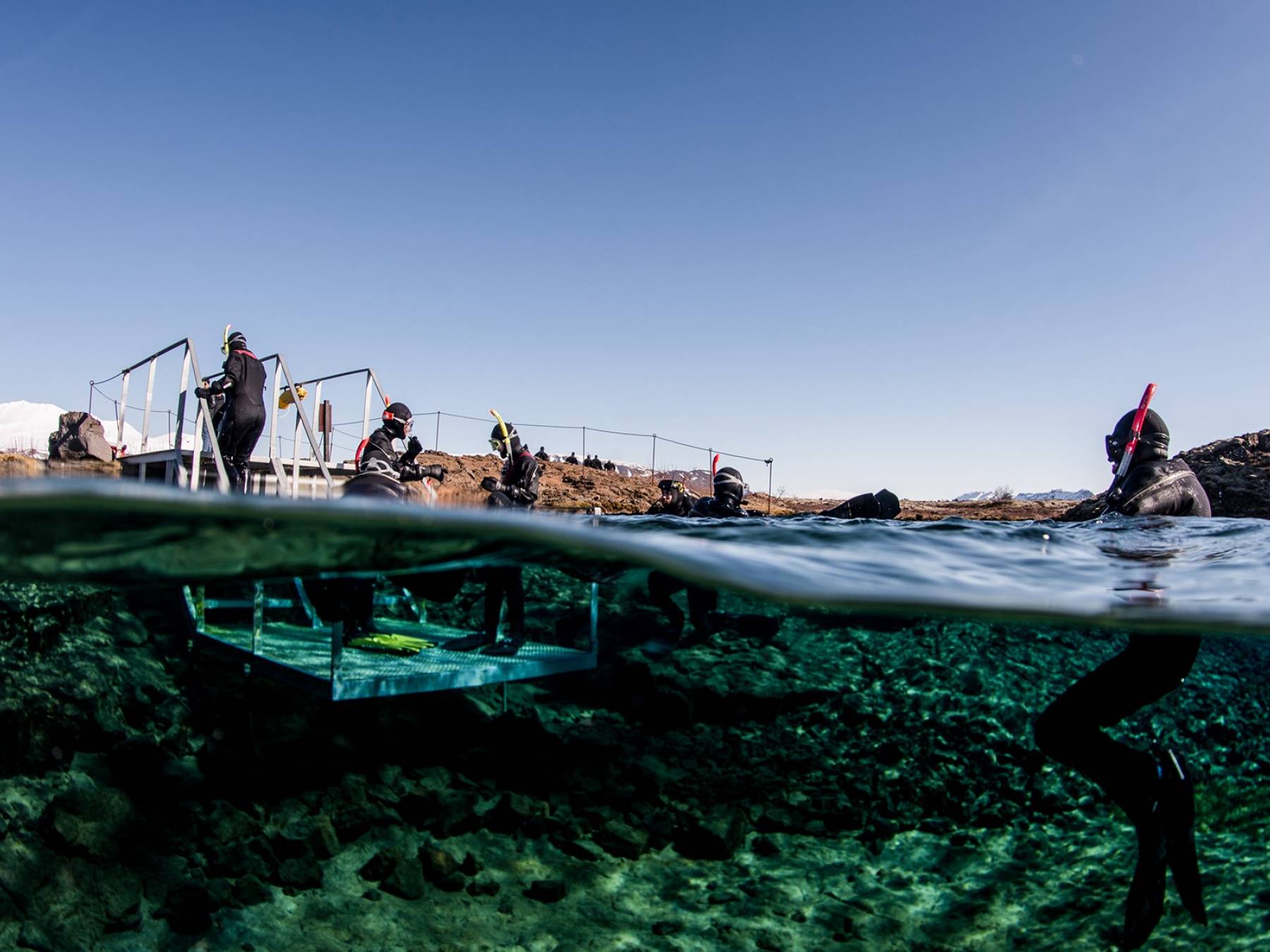 Iceland reopening borders on June 15
15.05.2020
On the 12th of May 2020 Iceland's Prime Minister Katrín Jakobsdóttir announced the upcoming changes to the travel restrictions that have been affecting Iceland since March, when the Covid-19 pandemic has hit our country.
The current regulations impose that anyone coming into the country go into 14-day isolation. This rule, combined with the global closures and travel restrictions that have affected virtually every country in the world, has determined a dramatic drop in visitors to the country.
Even though it will take a very long time before the country can bounce back, the new regulations are aimed at helping the recovery of the whole nation.
The new directives will be implemented in two steps:
Starting from the 15th of May, residents of the Faroe Islands and Greenland will not be required to go into quarantine upon arrival. The Faroe Islands haven't registered any new infections since the 9th of May. Greenland has been Covid-free since the beginning of April.
Between the 25th of May and the 15th of June, things will change significantly when it comes to international travel. From a day that still needs to be determined by the authorities, tourists and residents arriving to Iceland will have three options: go into a 2-week quarantine, get tested for the virus at the airport, or present a clean bill of health issued by the health authorities of the country of origin. Additionally, it will be mandatory to install the Rakning C-19 app, which is aimed at tracing the spread of the disease by accessing GPS information stored on the mobile device.
These new regulations only apply to the countries that are part of the Schengen Area. Icelandic authorities have yet to confirm this, but the new rules are likely to be extended to residents of countries that are not in the Schengen Area after the 15th of June.
The health authorities in Iceland are still working on developing this major screening system, which will likely take place at Keflavik airport and at the other points of entry in the country. They expect to have it ready by the beginning of June, so that step 2 can be put in place as soon as possible.
We at DIVE.IS hope that this new set of rules will help the whole country to get back on its feet, considering that it relies enormously on foreign visitors, both for tourism and for business.
All of our best offers can be found on our website, along with real-time availability. If you have any questions, you are welcome to contact us via email at dive@dive.is.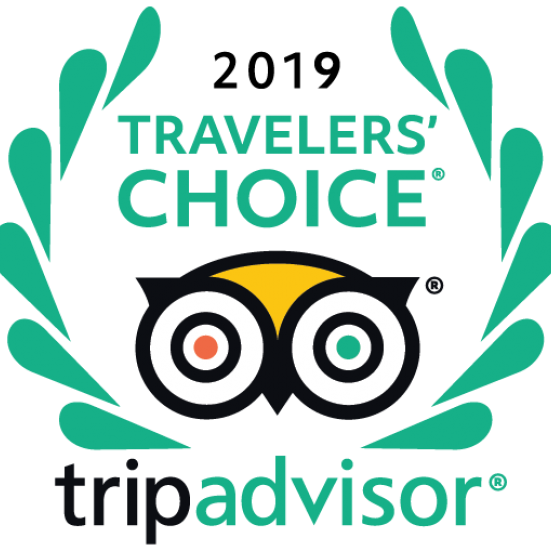 DIVE.IS awarded highest honor by TripAdvisor for Silfra Snorkeling Tour
04.07.2019
This week, Icelandic tour operator DIVE.IS won the coveted TripAdvisor Travelers Choice award for 2019 in the experience category. The annual award is awarded to only 25 of the world's most interesting tourist experiences. They are ranked based on their ratings and number of reviews by travelers worldwide. The DIVE.IS snorkel trip to Silfra is in fourth place on the list, just behind other world-famous experiences such as a tour of the Vatican's Sistine Chapel.
TripAdvisor is one of the world's largest travel platforms, helping 490 million people each month plan their trips. Travelers from all over the world use TripAdvisors' websites and apps to view and compare reviews, enabling them to select the best out of the 8 million hotels, restaurants, experiences, airlines and cruise ships.
"Over 200,000 experiences are listed on TripAdvisor and it is a great honor for us to be among the best in the world. This is the result of years of dedicated work by our DIVE.IS staff. We focus on quality services. Good service combined with the adventurous experience of snorkeling or diving in Silfra is what this award is recognising and we are really proud of this success. We also recently entered the TripAdvisor Hall of Fame for receiving the highest rating for five years in a row. It is our primary goal to create an unforgettable experience in the minds of those who join us on this adventure and this is now being recognized with continued five star reviews on TripAdvisor." says DIVE.IS CEO, Höskuldur Elefsen.
DIVE.IS has been in operation for over 22 years. It is a pioneer in dive and snorkeling trips in Iceland as well as being the leading PADI 5 star Dive Center, teaching the art of diving.
Read more about this on www.travelweekly.com.
---
Every couple of months or if something interesting is happening in the Icelandic world of diving and snorkeling, we send out a newsletter.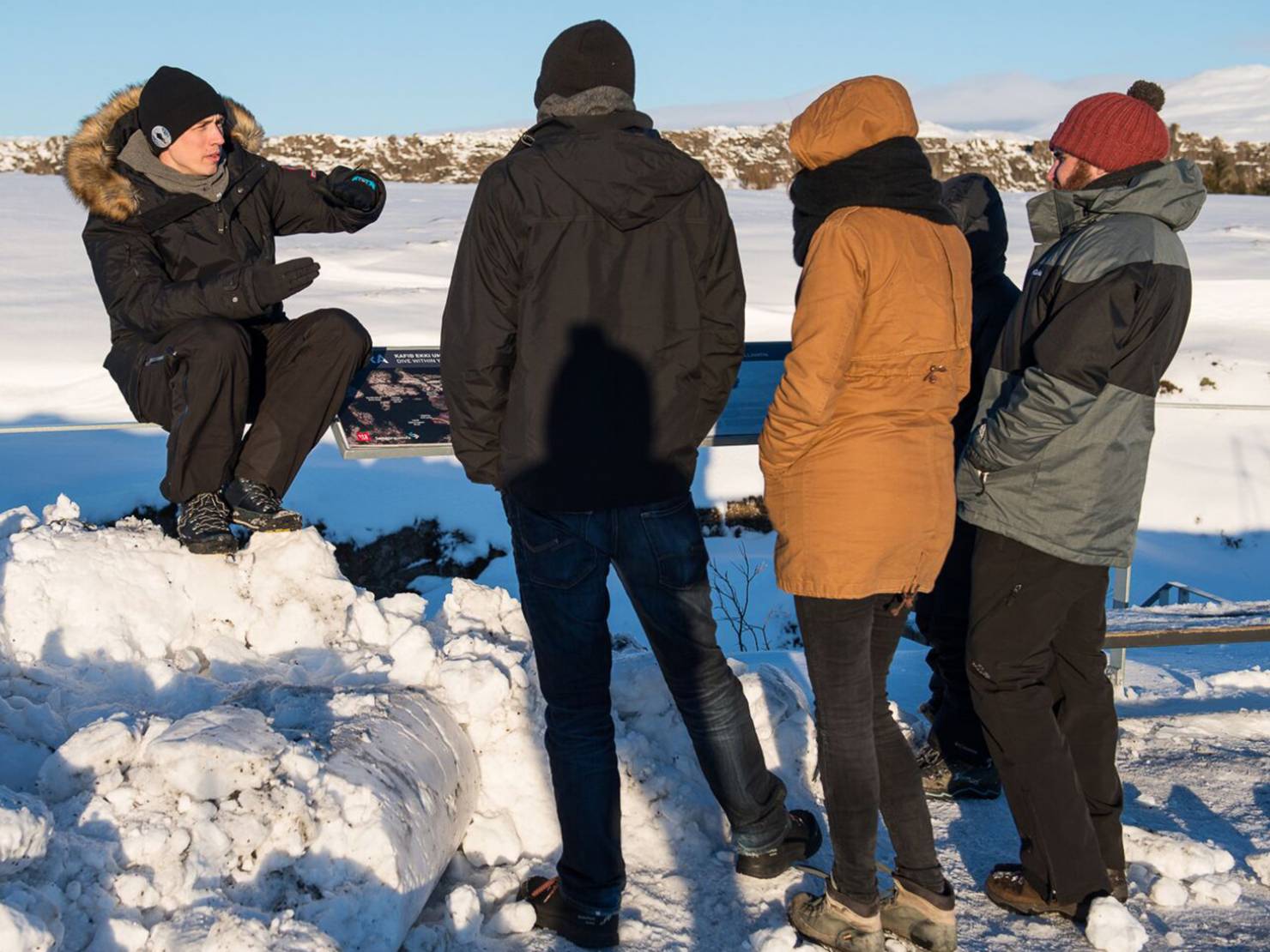 We use cookies to give you a better experience on our website and chocolate covered cookies to give you an even better experience on our tour.
By continuing to use our site, you are agreeing to the use of cookies as set in our Privacy Policy.