Experience Silfra and more with us!
Diving and snorkeling is what we love
Our company was founded in 1997 to provide sport diving education and training to the Reykjavík population. We soon began taking both local and visiting divers to Silfra, one of our favorite dive sites near Reykjavík. We loved sharing this incredible site with our friends, old and new. Through our promotion and by word of mouth, Silfra became an internationally renowned dive site. We are proud to set the industry standards for diving and snorkeling operations at Silfra and in Iceland more broadly. Our team members at DIVE.IS are sustained and motivated by a sincere love and respect for Icelandic nature, the underwater world, and each other. It gives us great joy to be able to continue sharing our favorite experiences with our friends and guests.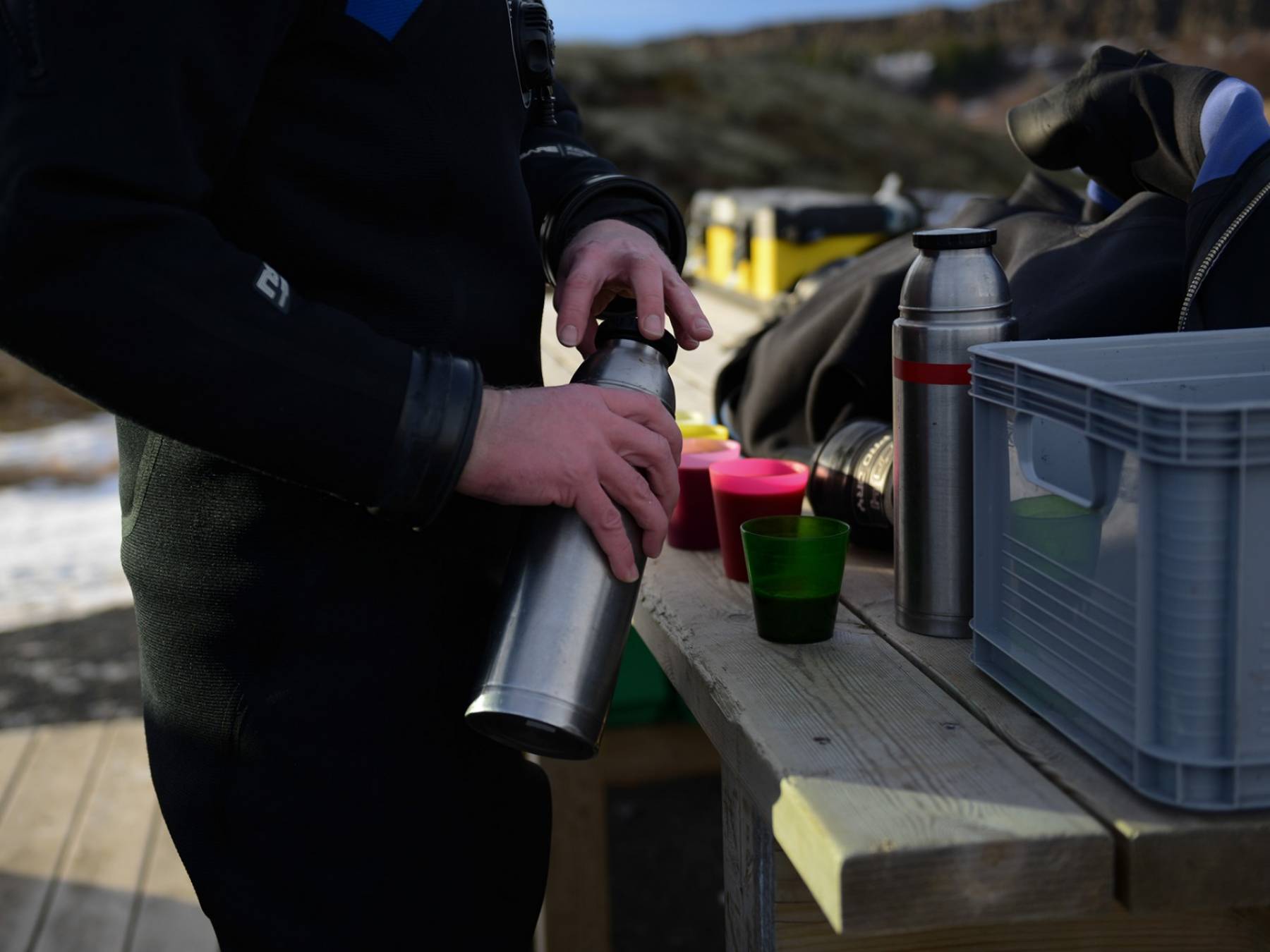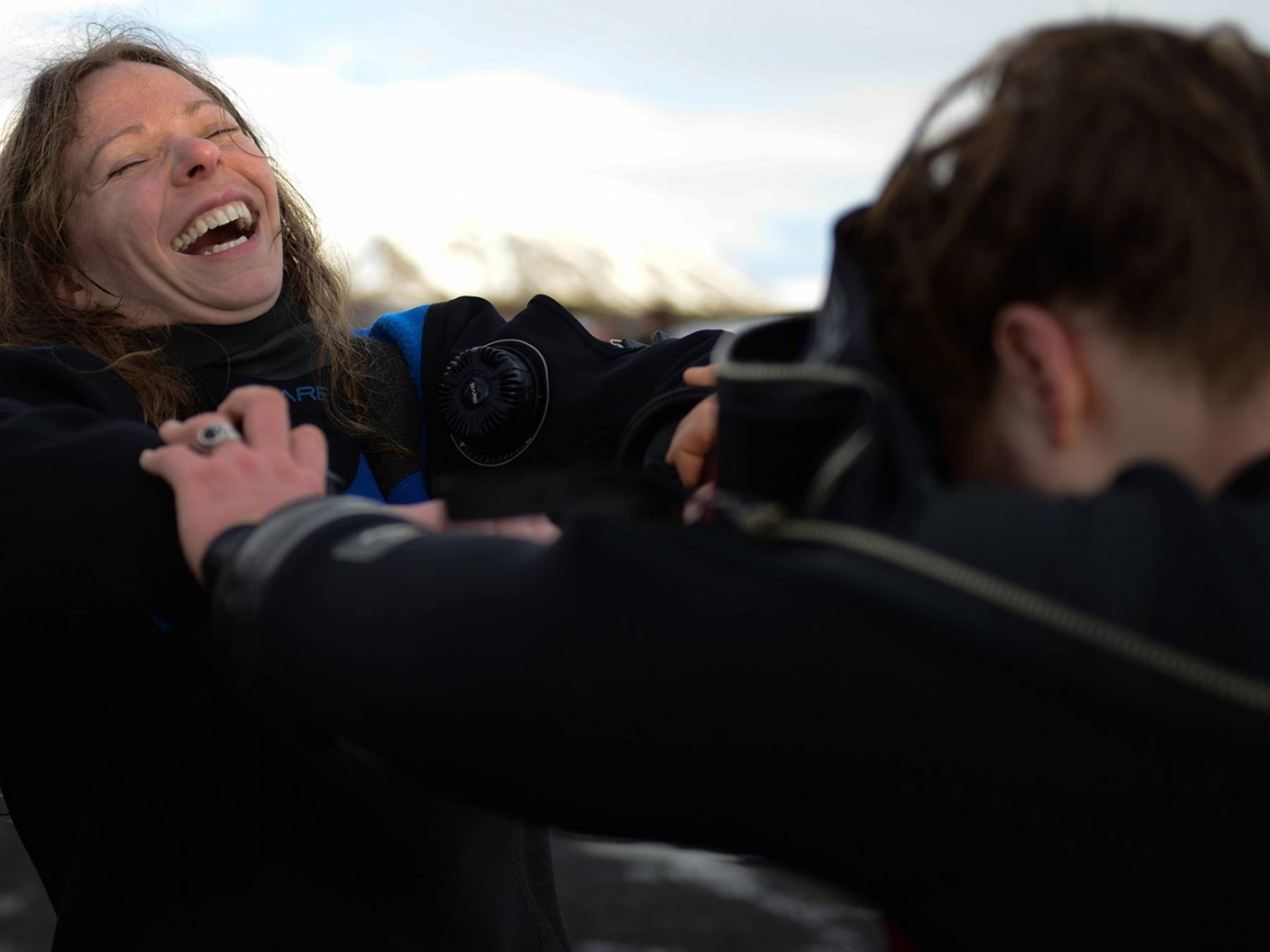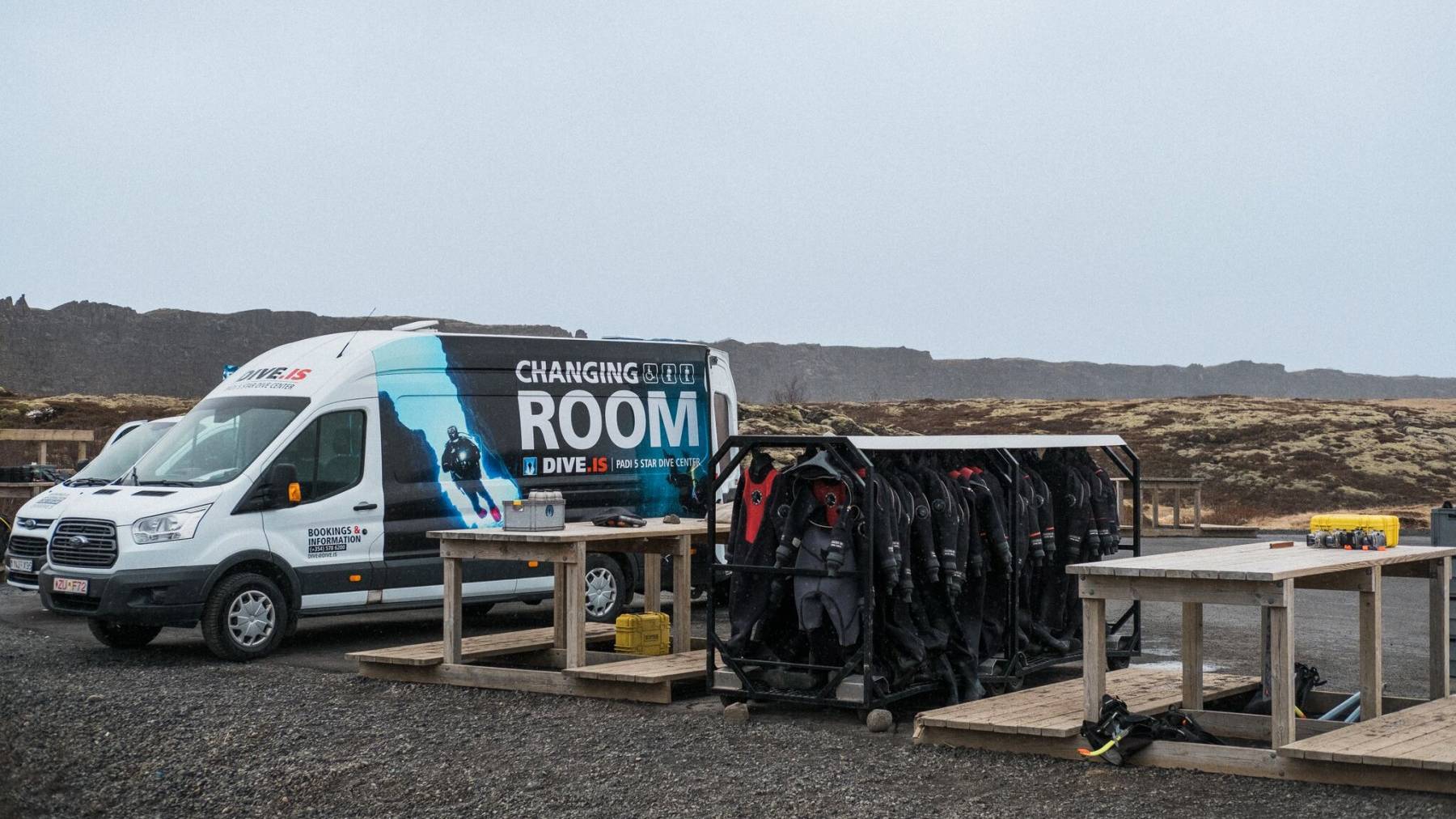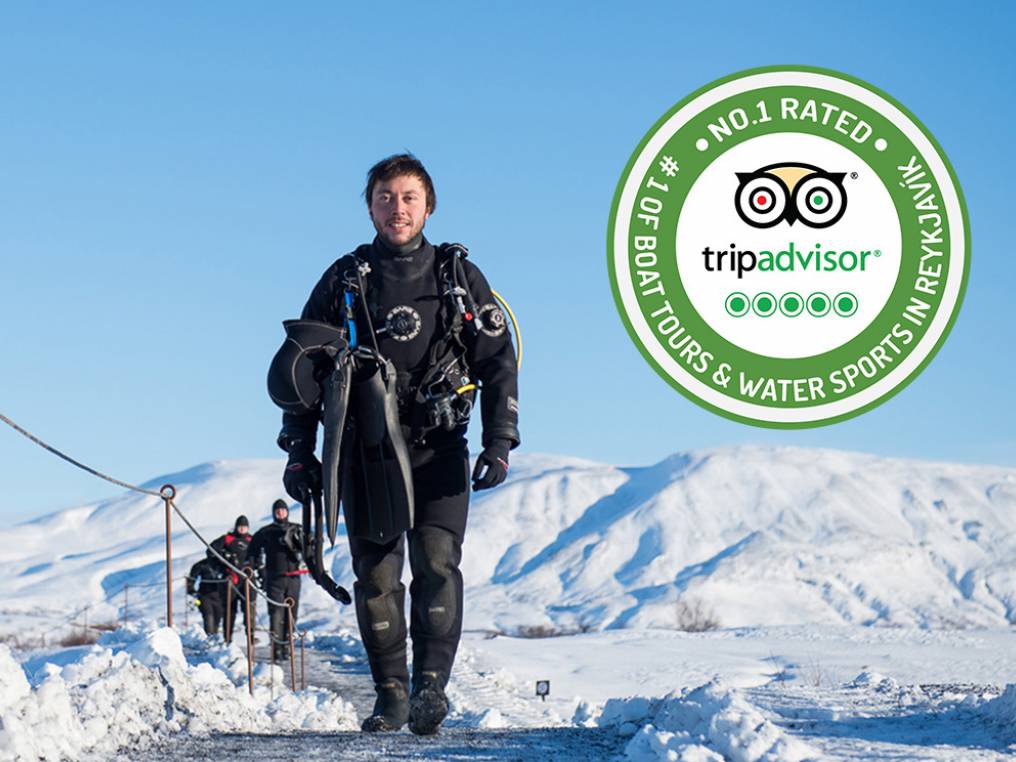 Silfra
Silfra is famous for good reason: the basalt-filtered water is the clearest water on earth and trickles into a crack between two continental plates. Divers and snorkelers travel from all over the world to experience the absolutely unique underwater world of Silfra.
Snorkeling Tours
Feel what it is like to fly in the endless visibility of a lava fissure ripped open by earthquakes! With glacial water temperature just above freezing, snorkeling in the Silfra crack is a truly Icelandic adventure. You can also combine the Snorkeling Silfra Day Tour with other great activities and sightseeing opportunities in the area, such as the Golden Circle.
Diving Day Tours
You will be mesmerized by unparalleled visibility between tectonic plates in the famous Silfra fissure. You can also join us for a dive tour of the nearby sites we love, such as in the bubbling geothermal lake Kleifarvatn on the mid-Atlantic ridge or off of the stunning Icelandic coast in the north Atlantic Ocean .
Freediving Tours
Experience the underwater world on your own terms for as long as you can hold your breath! Enjoy the crystal clear glacial water of Silfra or go hunting for the catch of the day in the adventurous foodhunt tour.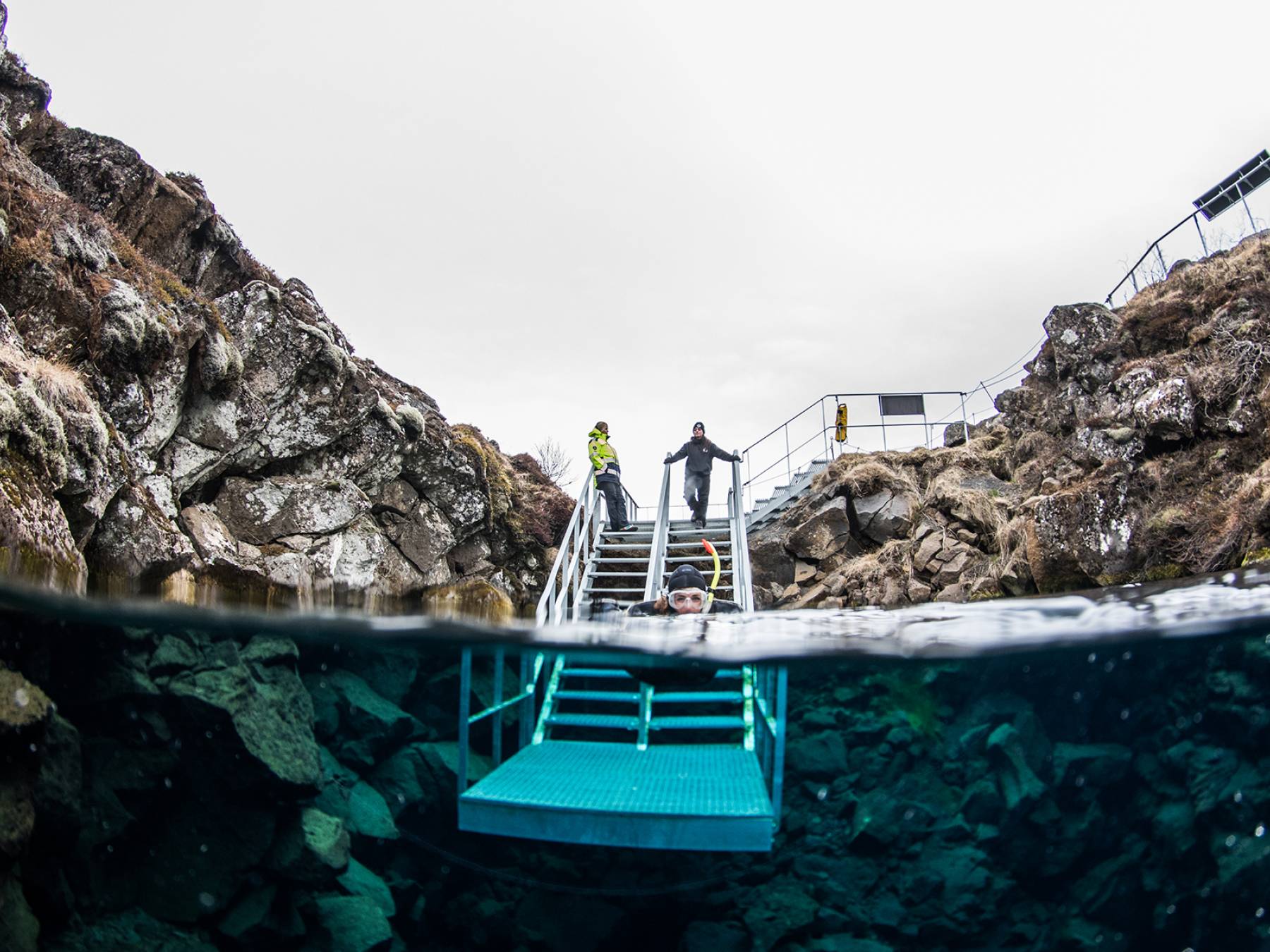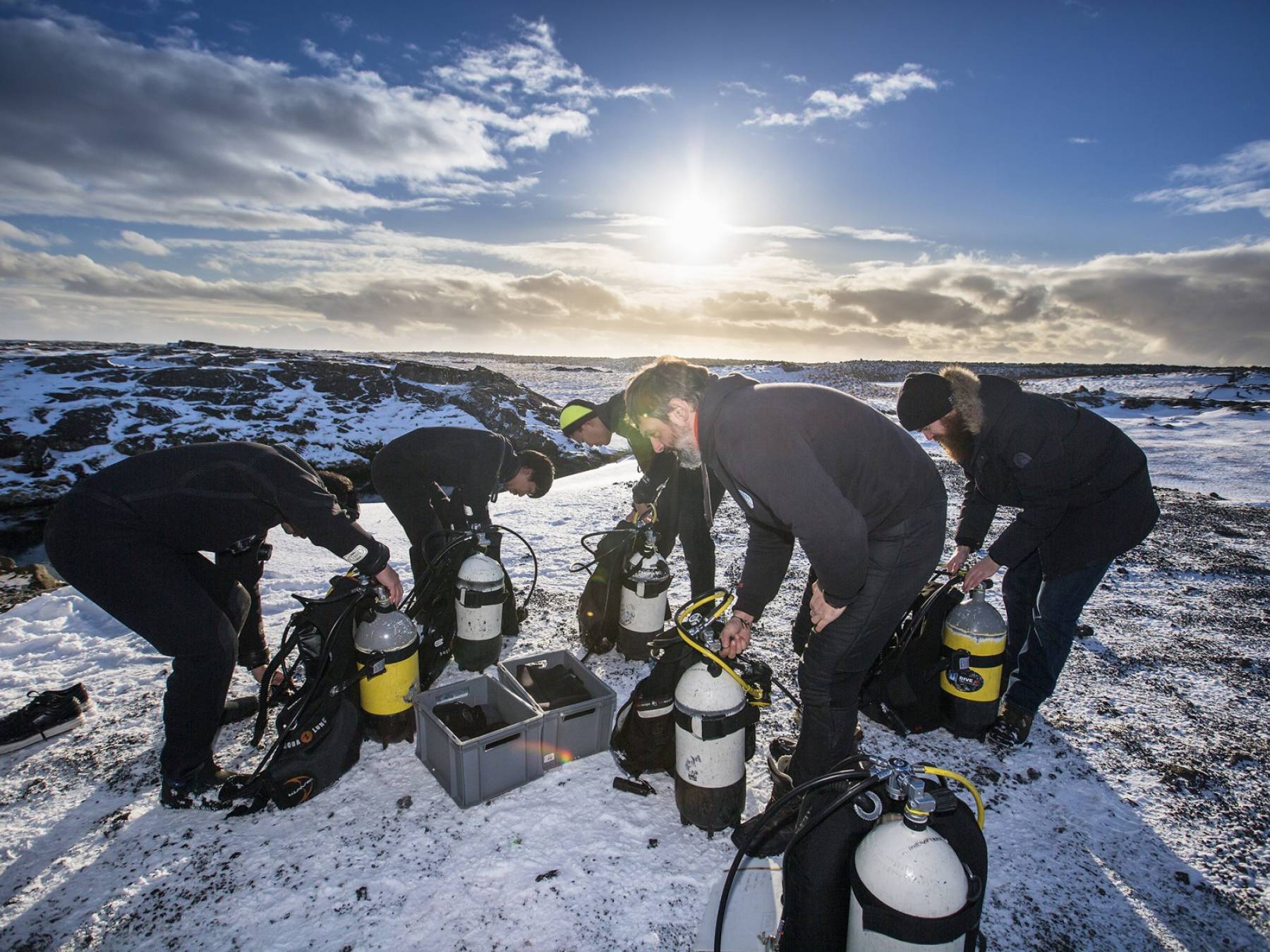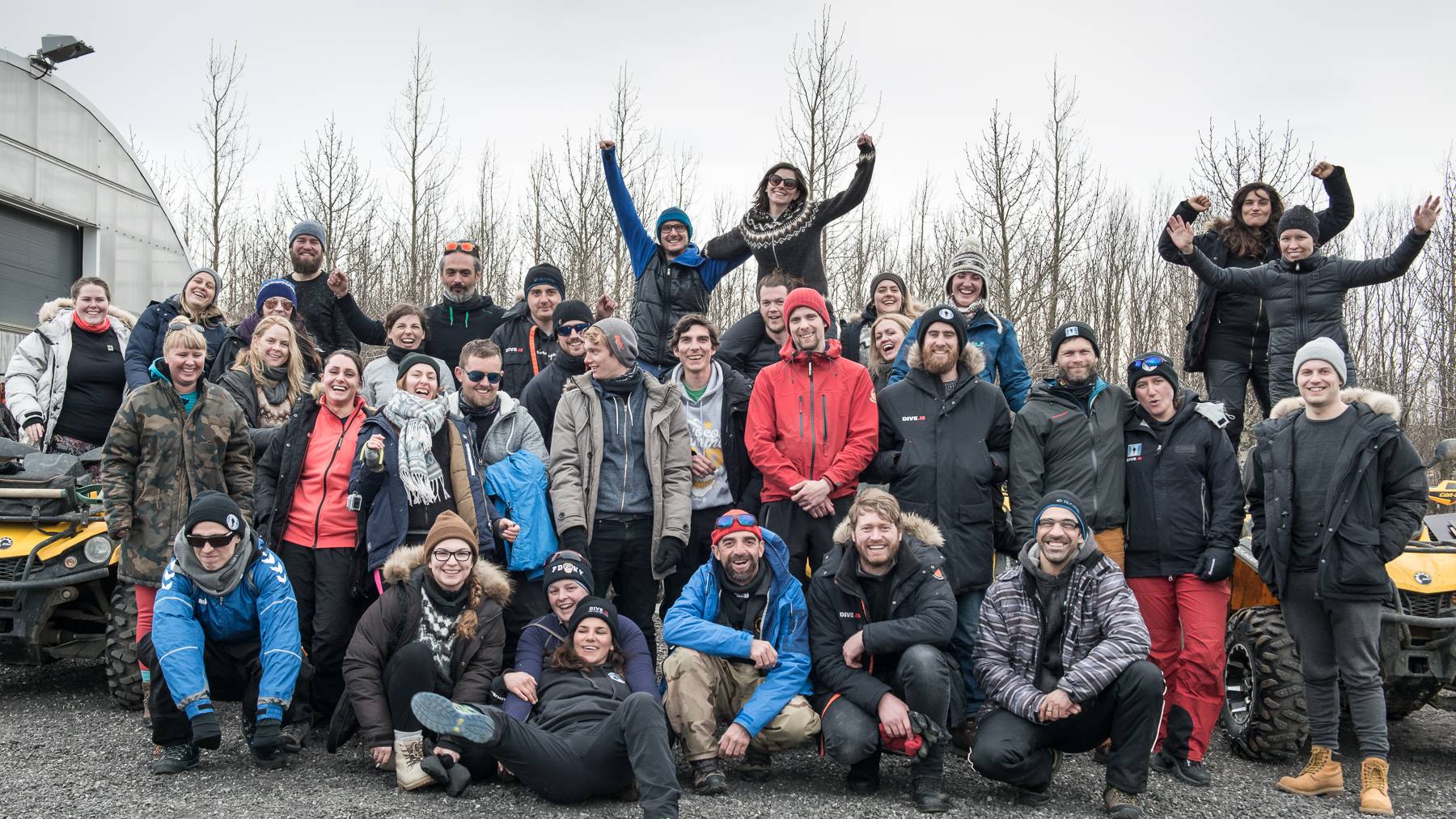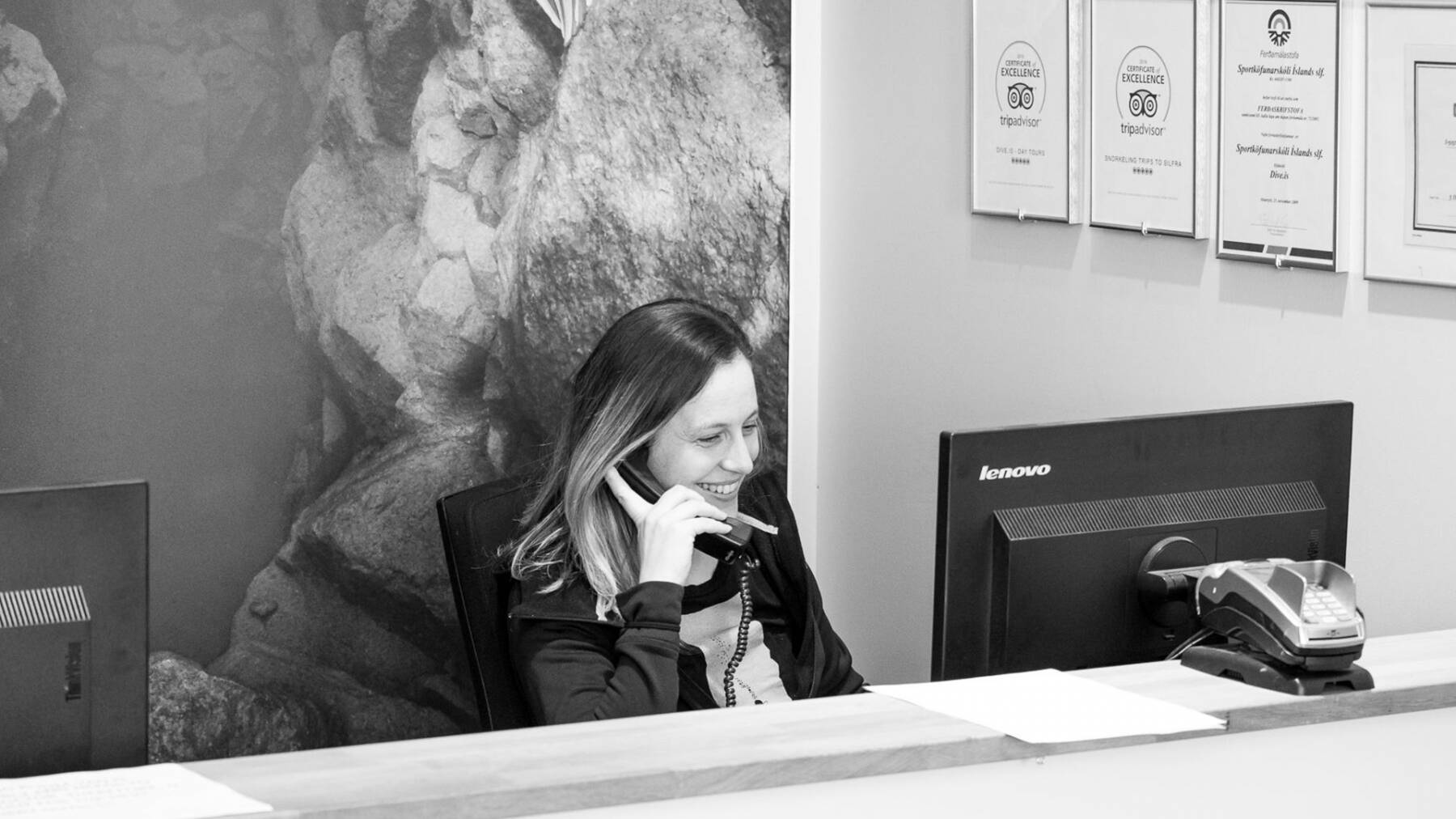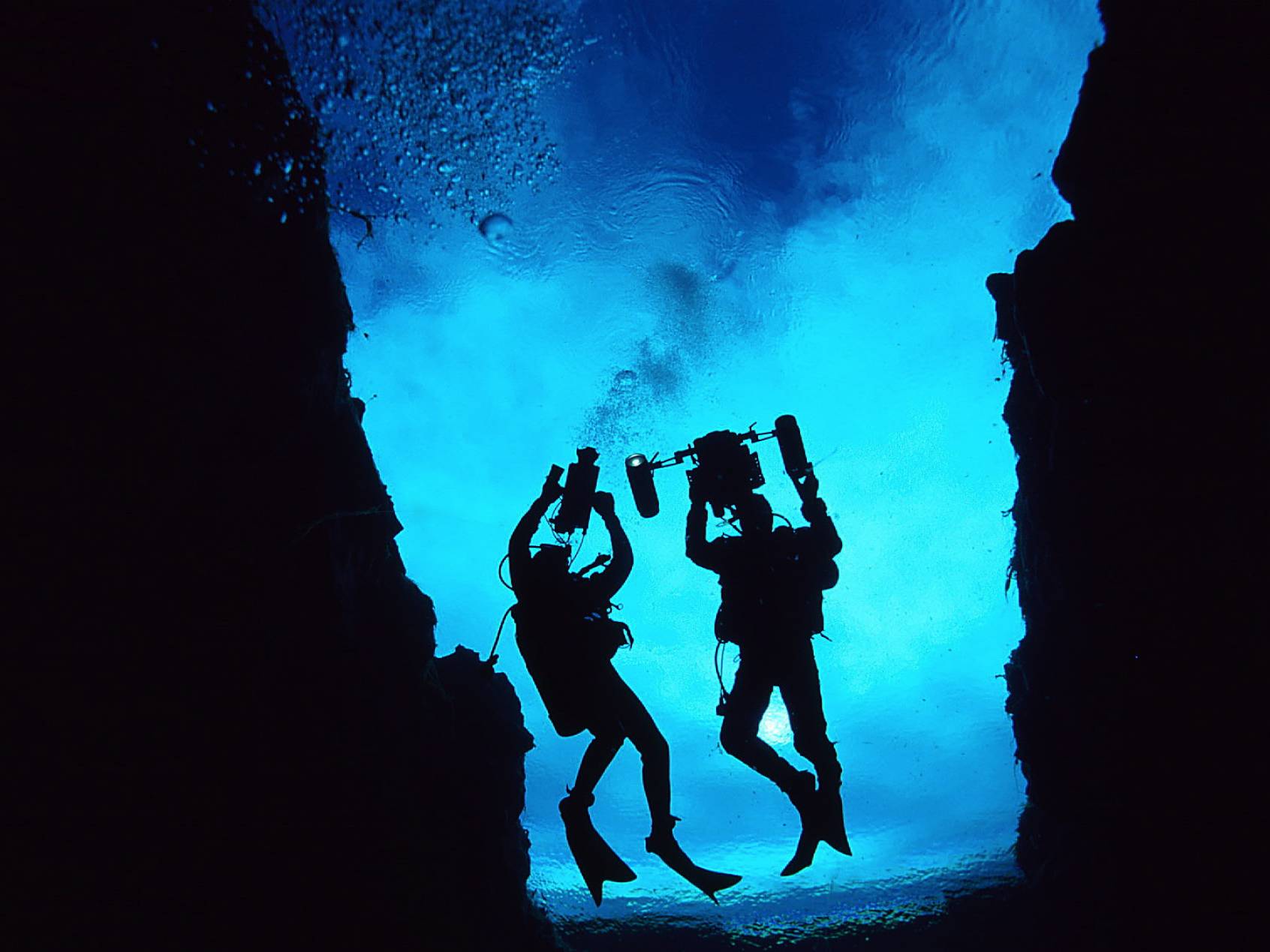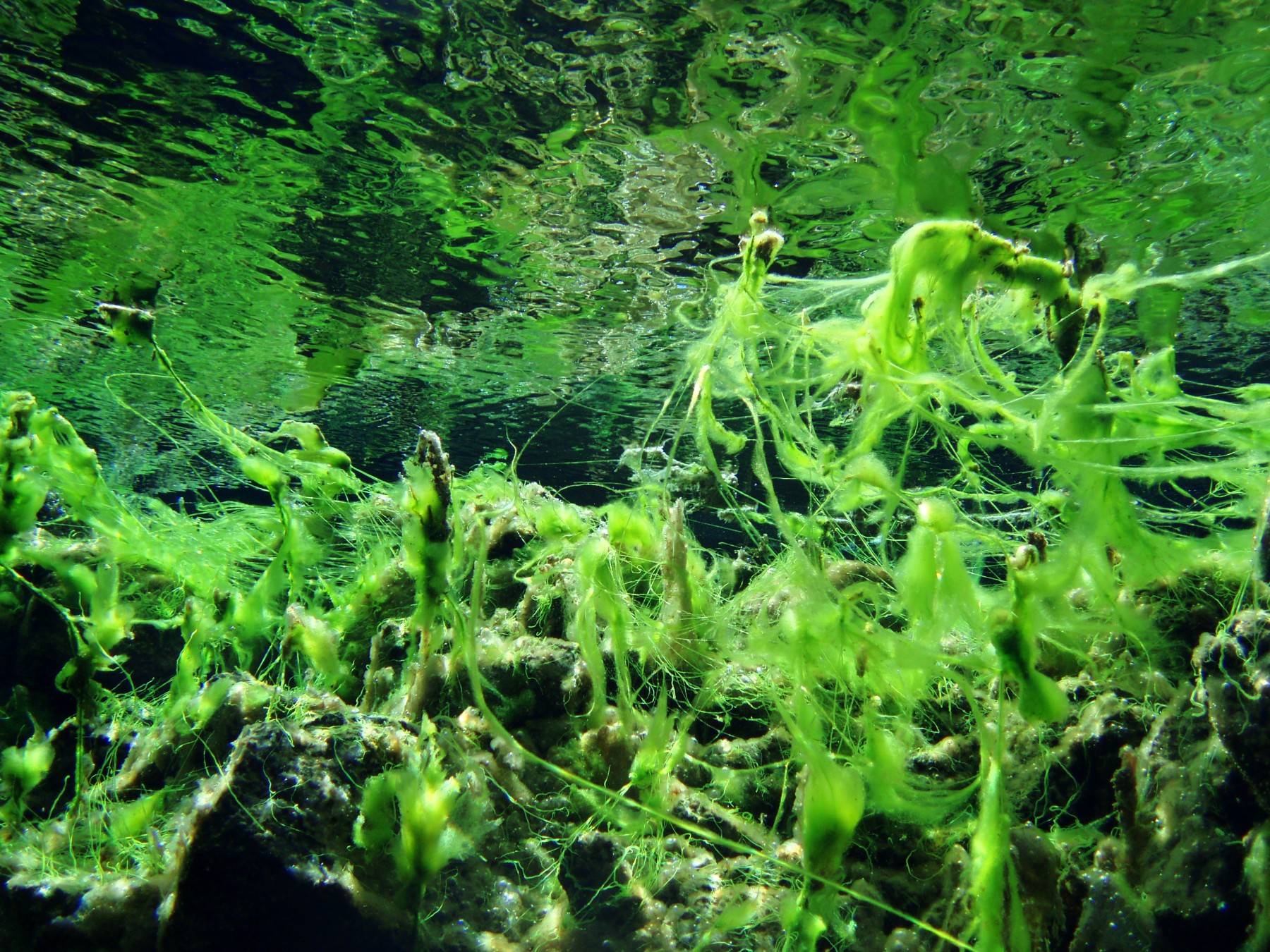 Read the latest news


on our diving and snorkeling university
---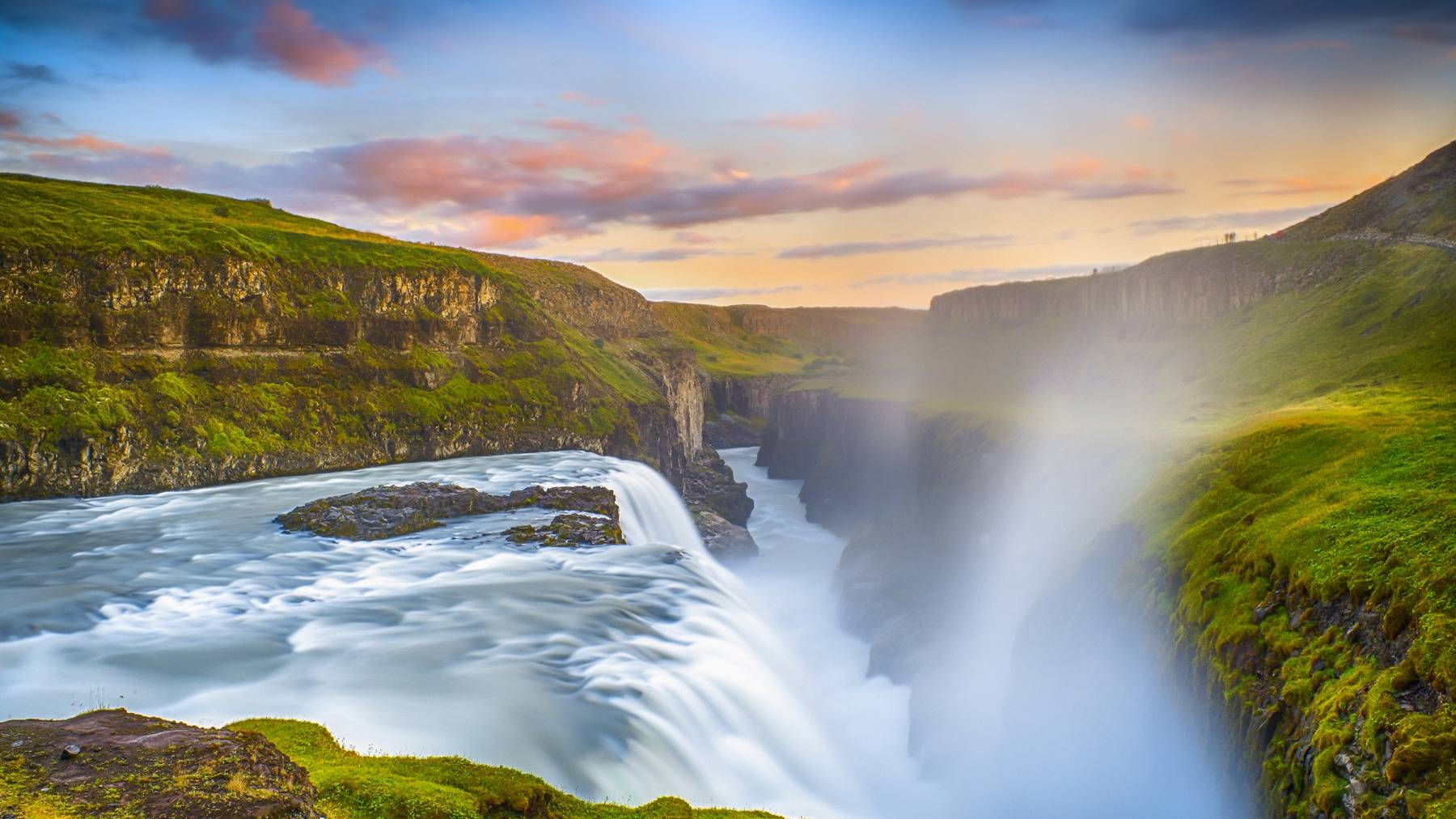 Special April Offer 2018
01.04.2018
SPECIAL APRIL OFFER!
We are offering a 10% discount for Silfra & Golden Circle Combo! The offer is valid for all Silfra & Golden Circle tour bookings made in April 2018 regardless of the tour date using the promocode GOLDEN18 when booking your tour. You can go ahead and book your Snorkeling Silfra & The Golden Circle here or Diving Silfra & The Golden Circle here. This is the perfect experience to share with your family as this tour can be done together even though one of you is snorkeling and the other diving. You can even combine this tour with non-water participants as well! Send us an email and ask!
Don't miss out on this great oppurtunity to see all the highlights in South-Iceland in just one day!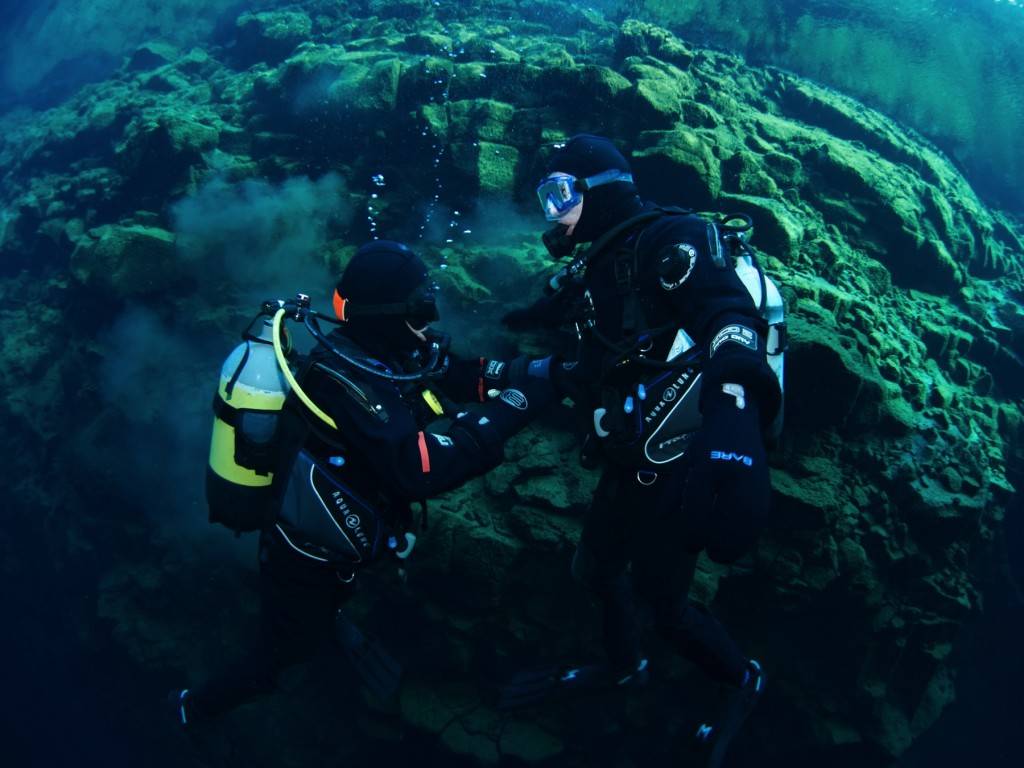 Padi instructor development course in iceland
19.09.2017
We are very excited to be planning two Instructor Development Courses in 2018, our normal October one and for the first time ever one in April as well. Our Spring IDC will be held 16th to 23rd April and will include a special dive trip to Silfra, Strytan and perhaps a few other secret spots as well, specially put together for our candidates. We have had an overwhelming response to our announcements for this IDC and have already got 7 candidates, one a local Icelandic guide and the other 6 from all over the world who will also be joining us as part of our summer staff team. We are looking forward to introducing these candidates, not only to the joys of teaching, but also, for some of them, to the world of drysuit diving and of course to the fantastic nature and culture of Iceland!
During this fun-filled course, the candidates will be learning from our Course Director, Anders Holmberg from Fantasea Diving in Sweden, as well as our inhouse Master Instructors and IDC Staff Instructors. The course will include pool sessions, classroom sessions and open water dives, during which they will learn to teach all aspects of diving courses from Discover Scuba, all the way through to Divemaster. It is an intense action packed week, but everyone always has a blast!
There are still spaces available if there are any Divemasters out there who would like to join us. For more information please contact Siobhan@dive.is
---
Every couple of months or if something interesting is happending in the Icelandic world of diving and snorkeling, we send out a newsletter.