DIVING SILFRA TOUR
A must for every dry suit diver
On our Diving Silfra Day Tour you will dive into the most unique body of water in the world with unparalleled visibility. Silfra is a crack in the Earth ripped open by the movement of the North American and Eurasian tectonic plates. The crystal clear glacial water providing over 100 meters of underwater visibility has been filtered for decades through underground lava rocks. The underwater scenery that you experience on your Diving Tour is found nowhere else on Earth.
How to get to your Diving Silfra Tour
If you would like to ride to Silfra with us, your Silfra Diving Tour begins with pick up from your accommodation in Reykjavík. During the one-hour drive to Thingvellir National Park, your guide will introduce you to the unique geological and cultural history of Silfra and the surrounding Thingvellir area. If you have your own transportation to Silfra, you can also meet us directly at the Silfra meeting point in Thingvellir National Park.
The structure of your Diving Tour
The Silfra Diving Tour includes one dive which will take about 30-40 minutes, with a maximum depth of 18 meters.
At the Silfra Meeting Point, your guide will give you a detailed briefing of the dive site and will then assist you in setting up our dive equipment. We use high quality BARE and Aqualung brand SCUBA equipment and APEX or Aqualung regulators.
All divers on this Silfra Diving Tour must have dry suit diving certification OR 10 logged dry suit dives within two years of the Silfra tour date, which must be confirmed with written proof from a diving instructor.
In case you do not fulfill these requirements, you can take PADI Dry Suit Diver Certification Course (or equivalent) before coming to Iceland. Or you can also take the Dry Suit Diver Course & Diving Silfra 2-Day Package here with us in Iceland! Alternatively, you can also Snorkel in Silfra instead of scuba diving.
Then it's time to take the plunge and experience diving into Silfra's pristine, crystal clear water. Naturally filtered for decades by Iceland's volcanic basaltic rock, you can easily take a sip during your dive – you won't find purer drinking water.
Explore the four Silfra main parts on your Diving Tour
During your dive you will explore the four main parts of Silfra. You will float through the narrowest section called Big Crack first, where you can have your 'Dive Between the Continents' photo taken. As the Silfra fissure widens you will find yourself in Silfra Hall with the possibility of spotting local ducks and geese paddling overhead.
Near the opening to Thingvallavatn Lake we enter the majestic Silfra Cathedral – the deepest point of this amazing diving tour. If there are divers ahead, you will easily see the mesmerizing 'chandelier effects' of their rising bubbles. Lastly, your dive will conclude in the relaxed, endless visibility of Silfra Lagoon.
After the dive, we will make our way back along a 250 meter path with our dive gear and then warm our hands and spirits with hot chocolate and cookies. Don't hesitate to let your guide know if you need assistance with your gear on the walk back!
If you have friends or family who are not certified divers but would also like to experience Silfra, they are welcome to join our Snorkelling Silfra Day Tour.
Don't forget to book Extras & Souvenirs for your Silfra Diving Tour!
Our Souvenirs can be purchased when booking your Silfra Diving Tour under "Extras". If the Souvenir you are looking for is not listed, please contact us us or leave a message in the comment box during your booking and we will bring it on your Silfra Diving Tour.
The Silfra Tectonic Specialty Course can also be added on the Silfra Diving Tour under "Extras".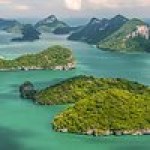 Silfra diving
Silfra is a truly amazing place to dive. The water is clear and the visibility is amazing. I especially enjoyed the different colours that came up with the change of clouds and sunrise as well as the forms of algae. I have only had two drysuit dives before, therefore I was a little nervous. But I had a wonderful, helpful and very professional guide. Anna explained everything about the dive in detail and was such a cheerful soul. Thanks a lot Anna! And all the best for your school and filmmaking career. The photos she took were amazing. :)

All year round, daily

Don't see a tour time that works for you? Contact us at dive@dive.is and we will find the best time

3-5 hours

Maximum ratio of 3 divers per 1 dive instructor

Minimum 2 divers. We will refund you in full if the minimum is not met
Please bring:
Your SCUBA dive certification card (PADI Open Diver Water or equivalent)
Proof of dry suit dive certification or 10 logged dry suit dives within two years of tour date
Long underwear
Thick socks
Suitable clothes for the weather of the day
Included:
Dive Instructor
1 guided dive
All necessary dive equipment
Entrance fee into Silfra
Hot chocolate and cookies in the dive break
Pick up times:
Please refer to the booking calendar on the right or contact our office to confirm your pick up time.
Safety requirements
Participants must:
be a certified diver at the level of PADI Open Water Diver or equivalent

have dry suit diving certification and a logged dry suit dive within two years of the Silfra tour date OR have at least 10 logged dry suit dives within two years of the Silfra tour date and be able to provide written proof from a diving instructor of these dry suit dives PDF

have read, signed, and followed directions on the online Diving Silfra Medical Statement (link provided in confirmation email) PDF

have our Diving Medical form signed off by a doctor if they are age 60 or older PDF

sign our liability release form at the start of the Silfra dive tour PDF

be at minimum 150cm / maximum 200cm

be at minimum 45kg / maximum 120kg

fit within our dry suit size chart PDF

be at least 17 years of age (signature of legal guardian required for under 18 year old participants)

be physically fit

be able to communicate in English

be ready to wear a sometimes tight & constricting dry suit

not be pregnant
You selected
Self-Drive
(Meet at Silfra)
You can use your government gift card with us, you simply enter the gift card code on the Checkout page.
You selected
With Pick-Up
(From Reykjavik)
Loading YouTube Player...
Frequently asked questions about our Diving Silfra Day Tour
Over the years we have collected the questions our divers have asked in regards to the Diving Silfra Day Tour.
Here are the most frequent ones. For the full searchable catalog view our FAQ page.
View all our FAQs
You might be interested in
We use cookies to give you a better experience on our website and chocolate covered cookies to give you an even better experience on our tour.
By continuing to use our site, you are agreeing to the use of cookies as set in our Privacy Policy.