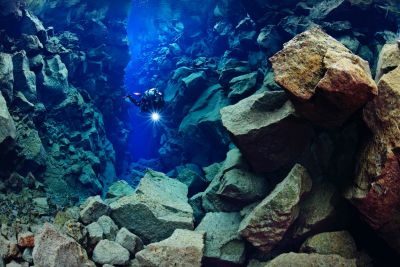 Diving Silfra Tour - Meet on location
The Dive between the continents
If you are a certified scuba diver a diving tour in Silfra is a MUST on your visit in Iceland. Enjoy this breathtaking dive site and its crystal clear water.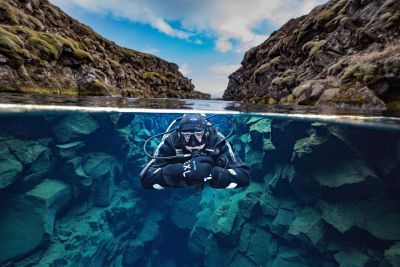 Diving Silfra Tour with pick up from Reykjavik
Our most popular Diving tour with pick up
Diving Silfra fissure is on every scuba diver's bucket list. You will be picked you up in Reykjavik and can enjoy the ride to Silfra on our small group van.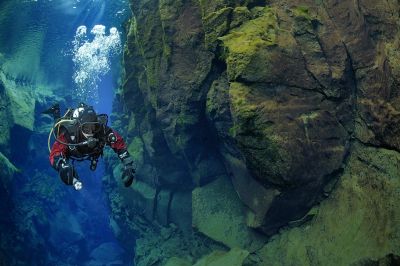 Silfra and Davíðsgjá Diving combo
2 dive fissure day tour
Join a 2-dive fissure combo, located at Thingvellir national park. First we dive the famous Silfra and then her darker, wilder sibling Davíðsgjá.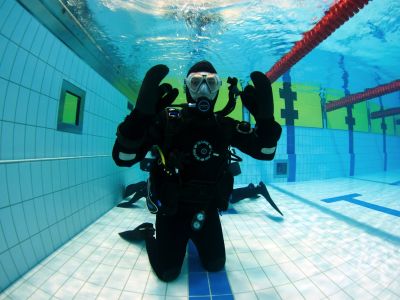 DRY SUIT COURSE & DIVE SILFRA: 2-DAY COMBO
Dry suit cert & Silfra dive
Learn how to dive in cold water and get your dry suit certification in Iceland. Pair it with an amazing Silfra diving tour and you will never forget this trip!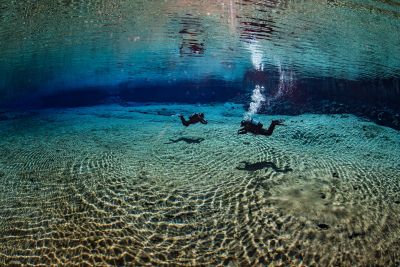 Diving Silfra Buddy Tour
A more personalised experience for yourself and your buddies!
A great option for a small group of divers that want to stay together in one group. Explore the wonders of Silfra with your diving buddies and your personal guide.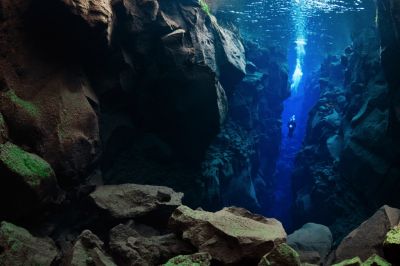 Private Diving Silfra tour
Skip the line and go at a time that fits your needs
A private scuba diving tour in the clear waters of Silfra fissure. Avoid the crowds & dive at a time that fits your schedule.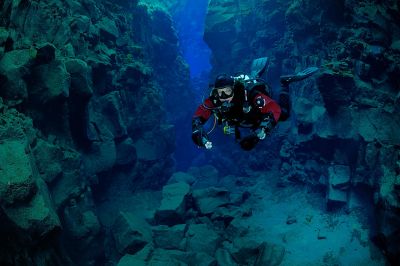 Hot and Cold Diving & Spa Tour - Selfdrive
The Perfect Golden Circle Self-Drive combo
Get to know the cold and warm sides of Iceland: go on a diving tour through the famous, cold Silfra, then warm up and relax at Laugarvatn Fontana Geothermal Spa.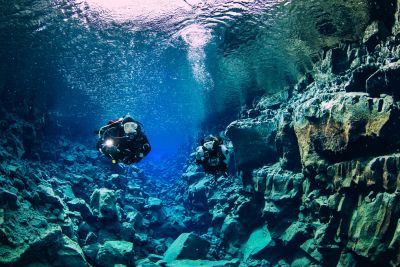 Davíðsgjá Dive Tour
Silfra's wilder, darker sibling
Davíðsgjá fissure is a hidden gem, located at Thingvellir national park. A popular site among local divers, this fissure is off the beaten track.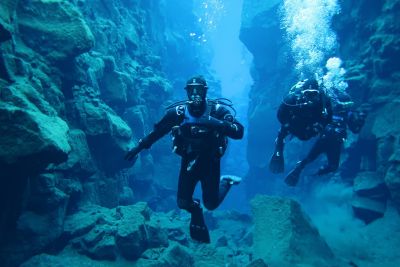 Silfra & Davíðsgjá Buddy Tour
A semi-private combo tour for yourself and your buddies!
Explore the wonders of Silfra and Davíðsgjá with your diving buddies and your own private guide.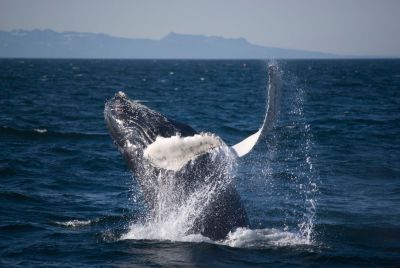 Dive Silfra & Whale Watching - Meet on location
An awe inspiring experience
Two stunning experiences in one day: dive Silfra and see the whales that inhabit the Reykjavik bay!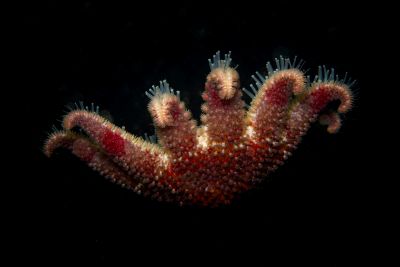 Ocean Diver Day Tour
The North Atlantic is full of life
A short drive from the capital an amazing shore diving tour with plenty of kelp forest will take your breath away!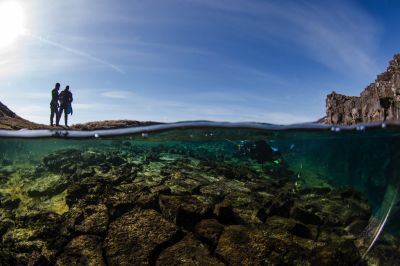 Bjarnagjá diving tour
Salty and freshwater fissure
This fissure in Reykjanes is a combo of an ocean and a freshwater dive. It just might be one of the coolest new dive spots in Iceland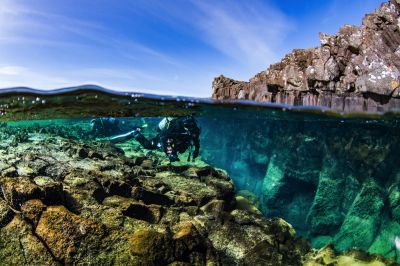 Ocean & Bjarnagjá diving combo
2 dive combo in Reykjanes
Dive around kelp forests and wildlife in the North Atlantic ocean and visit a boat wreck in salty and fresh water in Bjarnagja fissure
Frequently asked questions about our Diving Day Tours
How far is it to Silfra from Reykjavik?

It is about 60 km from Reykjavik to Silfra and it takes a little less than one hour to drive the distance by car, given the weather conditions are good. If you choose to drive to Silfra yourself and don't know the way, we recommend you to study the map before you hit the road. Silfra is located in Þingvellir National Park, which is a bit different from other national parks. At a point, when you turn into road 36, you will feel like you are driving into the middle of nowhere. Please do not turn around, just keep going straight until you see our company cars which are parked at the Silfra Meeting Point, you then drive a little further to parking lot P5 to park. If at anytime you feel lost please do not hesitate to call our office for help.

I forgot my certification card. Is there any way to look my certification up online?

If you are PADI or SSI certified, we can often look you up online. We need your full name (incl. middle name) and your birthdate, as it appears on your certification card before the tour starts. Please be aware that both PADI and SSI sometimes have glitches in their website/data input, which results in your records not being findable. If you are certified with any other organization, we are unfortunately unable to look you up. In either of these cases, you will not be able to participate. It is therefore best to always carry your dive cards or to sign up for PADI e-cards, which are stored on an App on your phone. If you have only recently certified, the temporary card that is emailed to you by your instructor is acceptable proof.

What type of dive certification(s) do I need in order to participate in one of your scuba dive tours?

To join any of our scuba dive tours, you need to:

Be at the level of PADI Open Water Diver or above. Equivalent dive certifications from other dive organizations are sufficient.
Have a dry suit dive certification OR 10 logged dry suit dives within the last two years of the dive tour date and be able to provide written proof from a diving instructor of these dry suit dives.
View more FAQs
You might be interested in