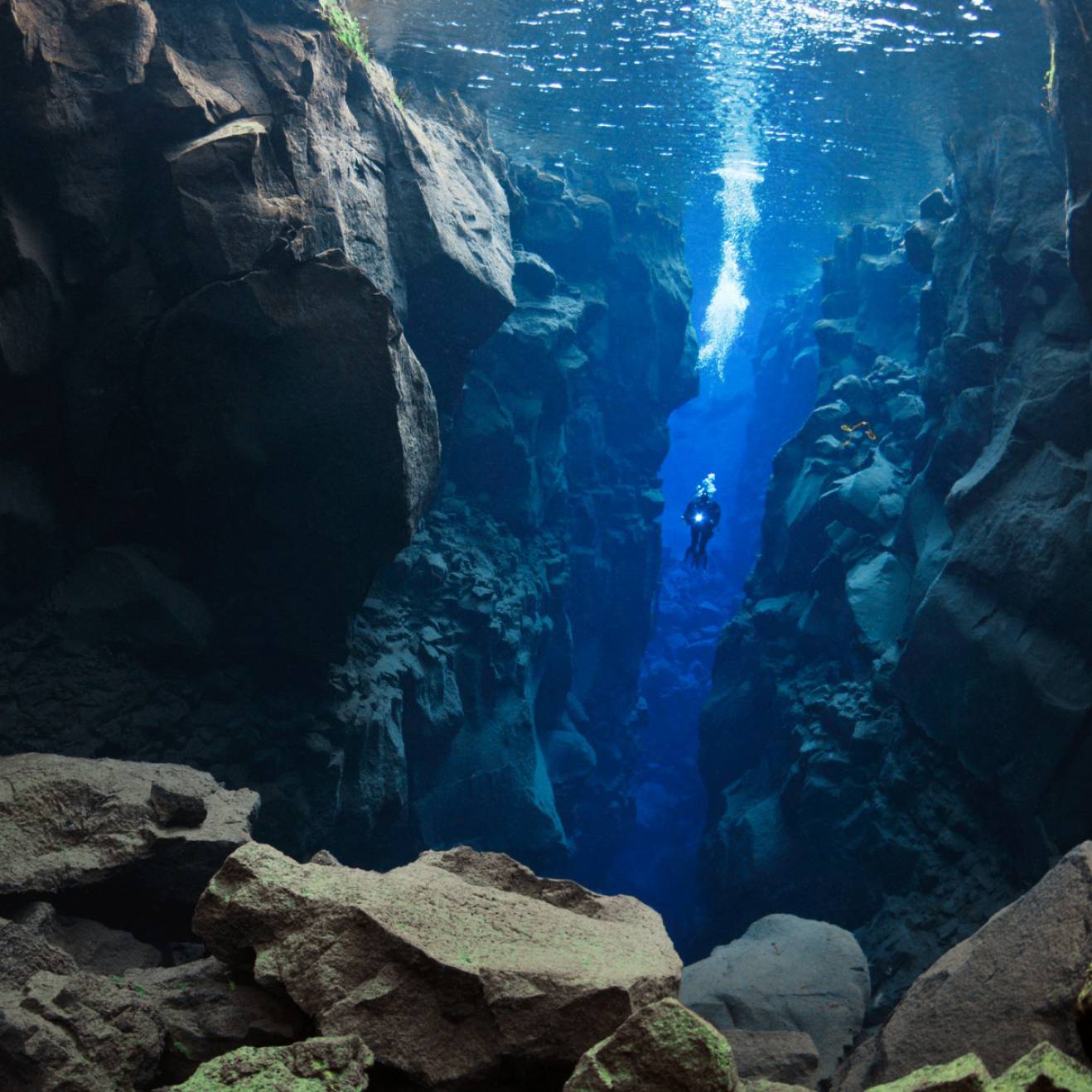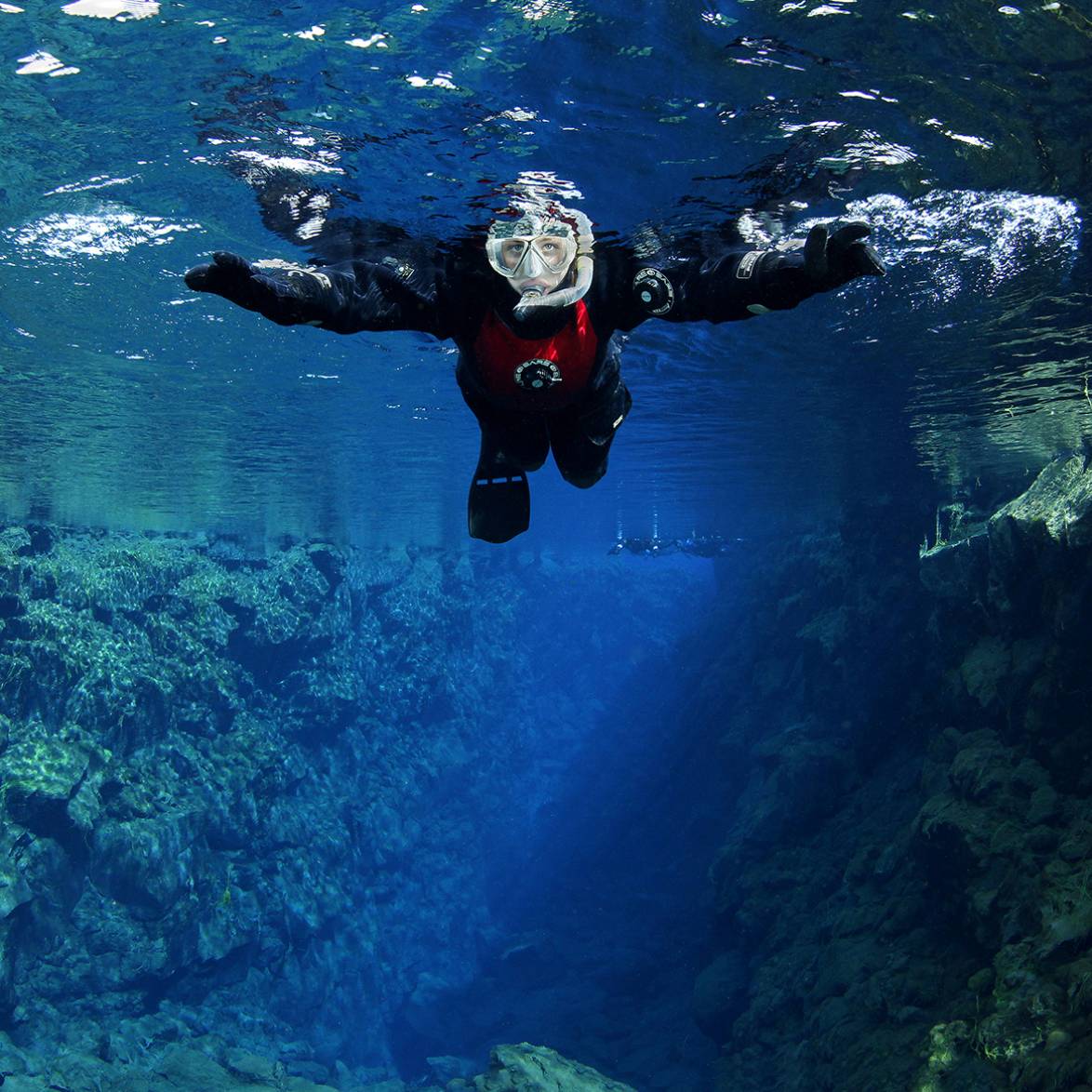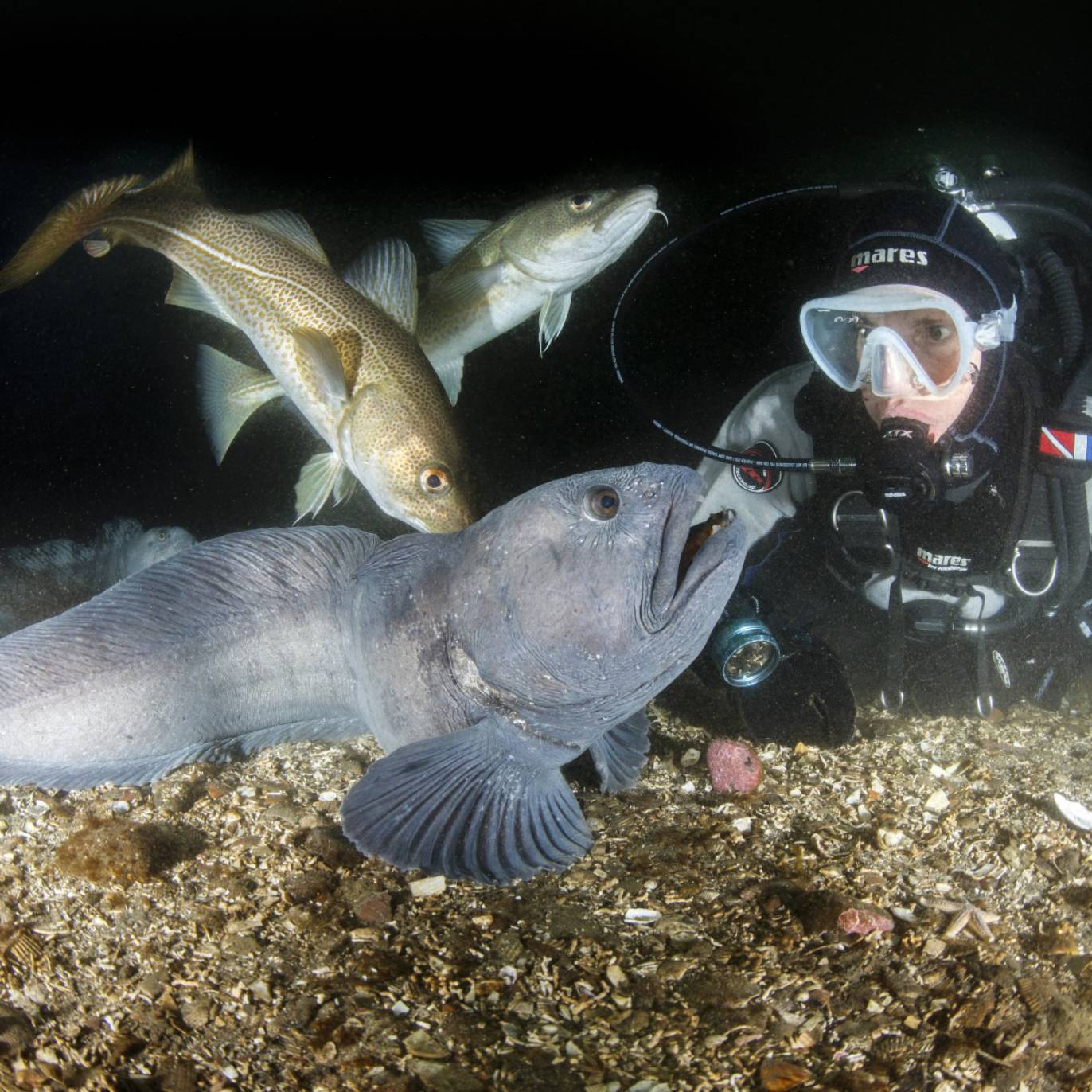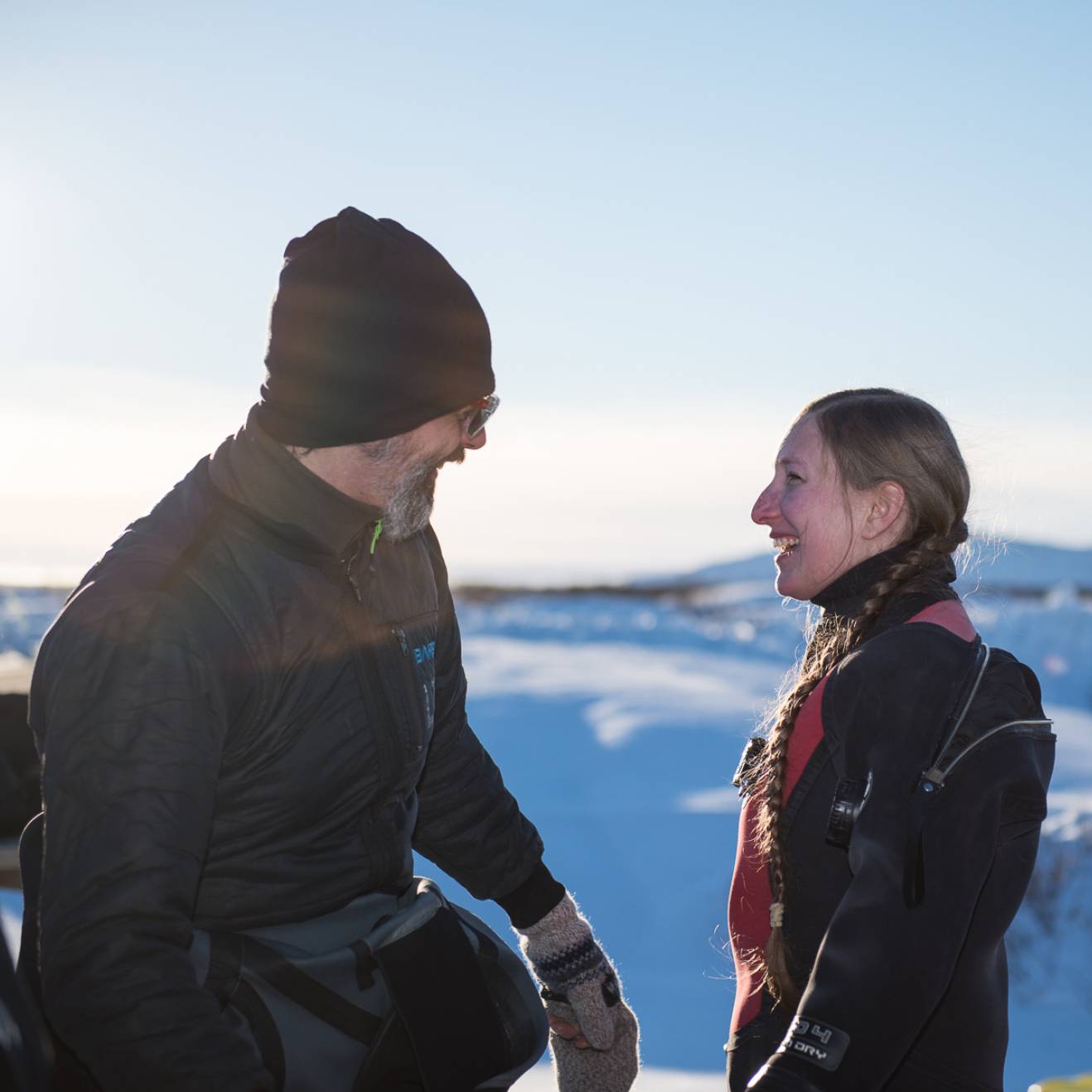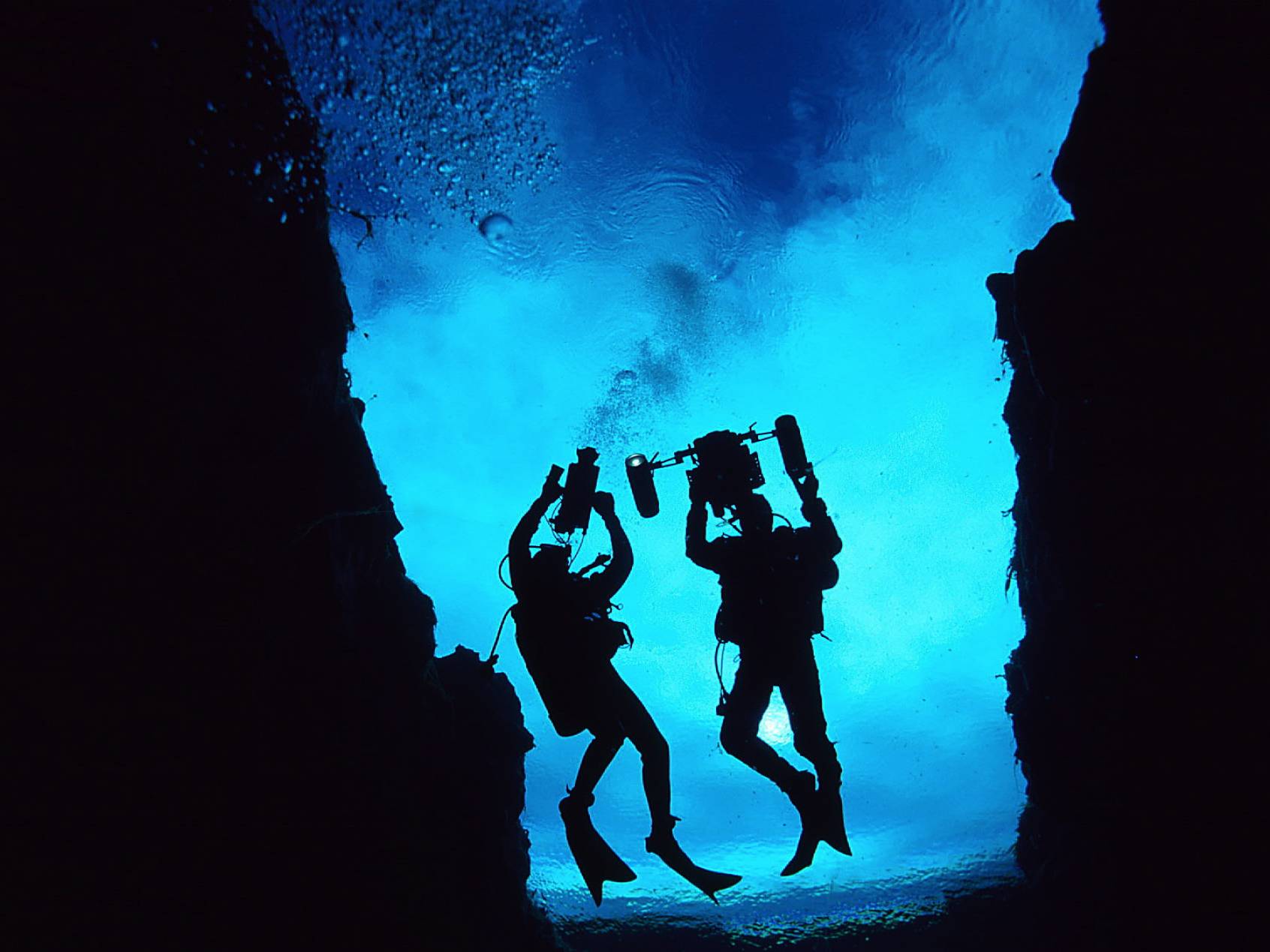 Frequently asked questions
Can my travel companion come with me on tour without participating in the tour?

That's no problem at all :)
If you have your own car, your friend can just come along at no additional cost, as the entrance to the park is free of charge.
On the other hand, if you need to make use of our pickup service from Reykjavík, we can book your friend as a passenger for 7,000 ISK.
To book the passenger, you can go into Manage My booking, by quoting your booking number (DIV-###) and full name registered in the booking. There you will find the "passenger" in the extras. 
Whatever option you choose, your friend is welcome to hang around Silfra while you guys are in the water. There are several interesting landmarks located within walking distance, you can read all about it on our blog.

Do you see any life in Silfra?

Although there is plenty of life in Silfra, most of it is either plant life or micro-invertebrates, which are not visible to the human eye. Silfra is home to a unique amphipod called Crymostygius Thingvallensis found only in Thingvellir Lake and the surrounding fissures, such as Silfra.
In regard to fish life, there are three different species of fish that live in the lake: Brown Trout, Arctic Char and Sticklebacks, however, only the Arctic Char visit the fissure; they are frequent visitors during mating season in August and September. Throughout the rest of the year, the only fish who live in the Silfra fissure are the Dwarf Char, a subspecies of the Arctic Char. These range in size from a few centimeters to approximately 10cm maximum and live down in the darker recesses near the rocks and as such are not often spotted by divers or snorkelers.

How long is the Snorkeling Silfra tour?

The tour time is between 2.5 and 3 hours from start to finish at Silfra, not including pick-up and drop-off times. The speed of the tour depends on the participants in the group and the number of people at Silfra, so if you are planning a second activity afterwards, please consider a maximum time frame of three hours. Please note that this is the duration of the tour on-site at Silfra. If you have chosen to use our transport options, your tour time will be between five and six hours from pick up to drop off.
View all our FAQs
You could be interested in this