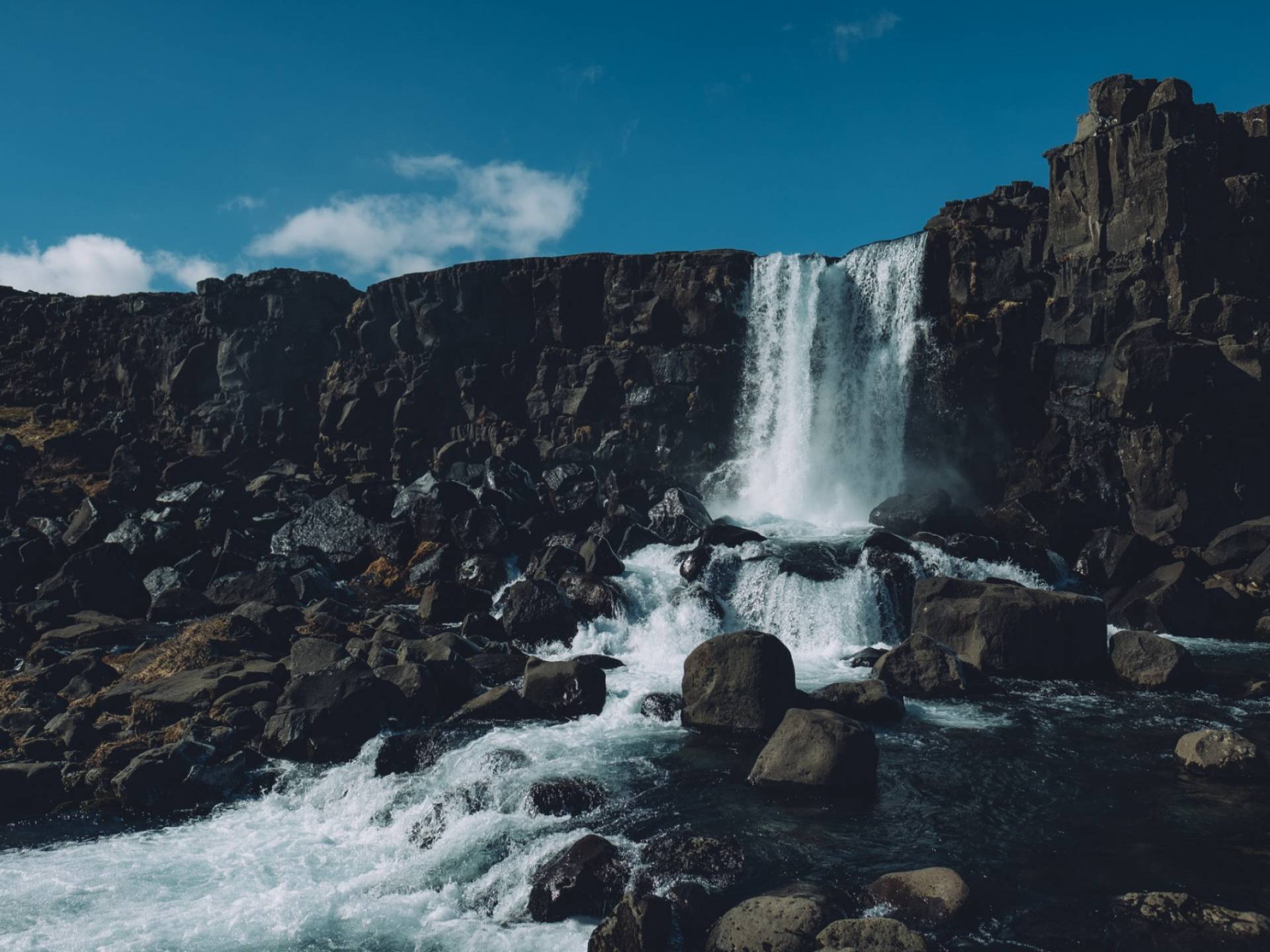 Current Covid-19 border controls in Iceland
13.04.2021 Now into the second year of the Covid-19 Pandemic, Iceland is still thankfully doing fairly well, but maintains its border controls. This news item has current information about the border controls and traveling to Iceland and will be updated as rules change. We also urge you to check for the latest regulations and updates on the official Covid-19 pandemic site in Iceland.
Iceland has now opened its borders to ALL nationalities as long as they have proof of either:
Vaccinations.
Past Covid-19 infection.
These travelers will be tested at their arrival in Iceland and will have to wait for a negative test result to be able to travel freely. The wait for the test results takes no more than 24 hours (and usually a lot less).
Certifications approved by the European Medicines Agency are accepted at the border. Accepted vaccines at the moment are Pfizer, Moderna, AstraZeneca and Janssen.
Travel restrictions do still apply to non EFTA nations who are not yet vaccinated or have a past infection.
All other travelers (including children) need to submit a negative PCR-test for COVID-19 (SARS-CoV-2) before boarding an aircraft or ship to Iceland. Rapid antigen tests are not valid. On arrival, travelers:
Are tested again
Quarantine for five days
Are tested a second time after the 5 days.
People coming from high-risk areas are required to stay at a quarantine facility (a hotel in Reykjavik) without charge. A list of high-risk areas can be found here. Those staying at a quarantine facility are allowed to go outside and special consideration is given to children.
Other Covid-19 information
All travelers must pre-register the date of their departure, before they arrive in the country.
The current rules are valid until 1 June when a new colour coding system will be implemented. Then travelers arriving from EU/EEA countries which are classified as green or yellow on the European COVID-19 infection map will be able to enter Iceland's borders without going through five days of quarantine though still requiring a negative PCR test to travel and additional testing at the Icelandic border). Current restrictions will remain unchanged for all other countries.
Please be aware that 'quarantine' and 'waiting for test results' are both times during which you cannot join any of our tours - you must have received your test results first.
DIVE.IS Covid-19 safety precautions
We are a certified partner of the Clean and Safe Iceland project. This simply means that DIVE.IS is following all offical health guidelines due to the Covid-19 pandemic.
Our safety measures at Silfra:
Only 6 passengers with a guide
Plenty of space at Silfra to uphold the 2 meter rule
Mandatory mask use on our transfer bus and within 2m at Silfra (if needed)
Customers bring their own COVID19 face mask
Hand sanitizer and disposable gloves are provided in our bus and at Silfra
All equipment and vehicles are thoroughly sanitized after every tour
We are excited to start showing people Silfra in the near future. Until then, stay safe.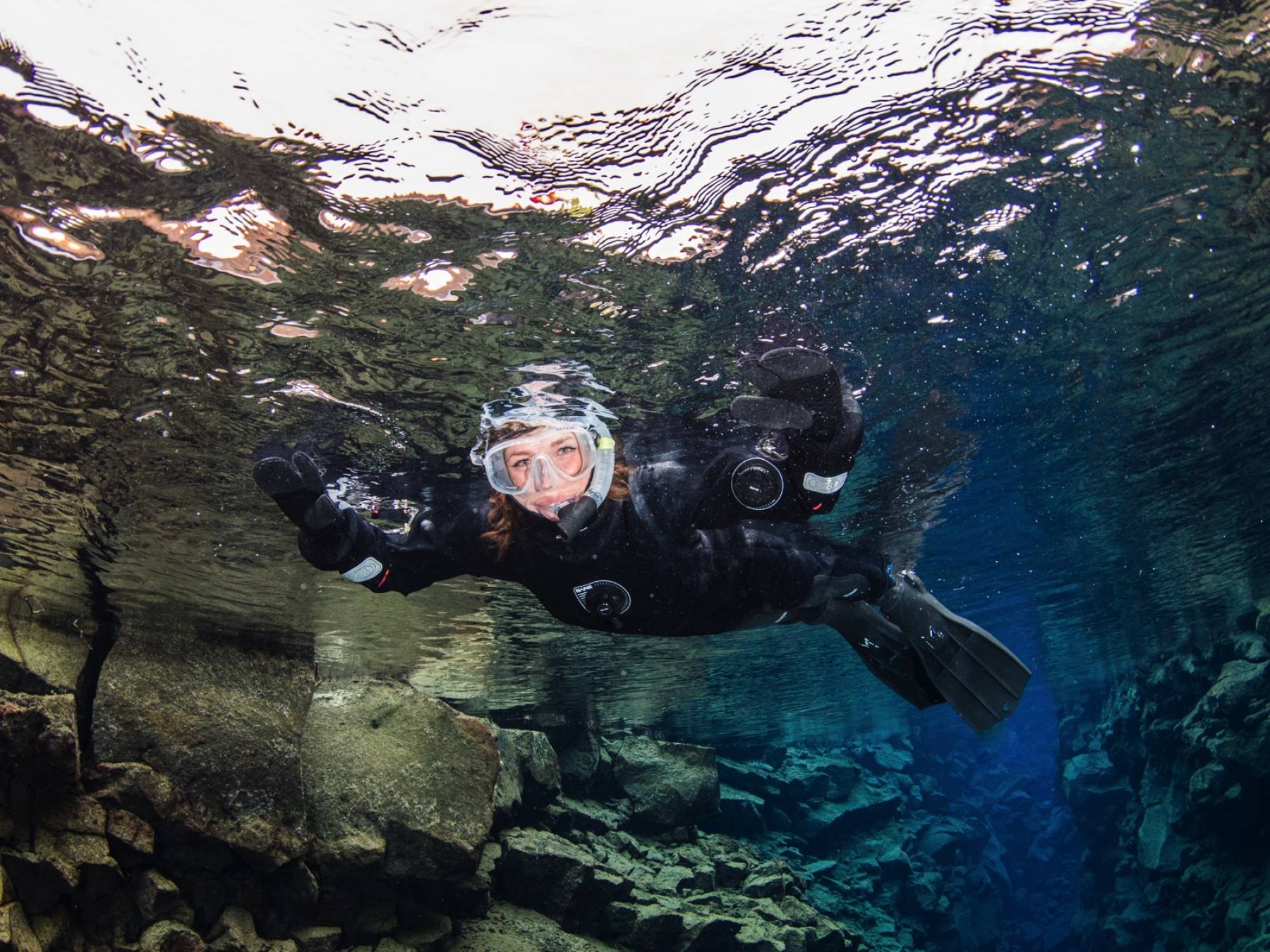 Iceland opening borders to travelers with vaccination or antibodies certifications
18.03.2021 Iceland will allow travelers that can provide certificates that show they are fully vaccinated or have Covid antibodies and have fully recovered, to enter the country, starting next week!
Following this first year of the Covid-19 pandemic, Iceland is now doing well with hardly any domestic infections. Currently there are very strict border controls including testing before arrival, testing on arrival, 5 days of quarantine (full isolation) and a second testing, before release from quarantine. Furthermore, the Schengen area, of which Iceland is a part, also has restrictions on which countries may travel into the area. Of our main visitor countries, none of Asia nor the UK and USA are currently allowed to travel to Iceland.
But starting next week, travelers that present vaccination or antibody certifications will not be required to be tested or go in to quarantine. Same rules will apply for travelers from inside and outside the Schengen area.
For the time being, only certifications approved by the European Medicines Agency will be accepted at the border, although that might change. Accepted vaccines at the moment are Pfizer, Moderna, AstraZeneca and Janssen.
For people that are not vaccinated or do not have antibodies, the current border controls are valid until 1 May. At that time, a colour coding system will be implemented, stating that travelers arriving from EU/EEA countries which are classified as green or yellow on the European COVID-19 infection map will be able to enter Iceland's borders without going through five days of quarantine (though still requiring a negative PCR test to travel and additional testing at the Icelandic border). Current restrictions will remain unchanged for all other countries.
For up to date news, please visit the official site about the Covid-19 pandemic in Iceland.
The team at the DIVE.IS office are excited that we might start seeing travelers in Iceland again in the near future.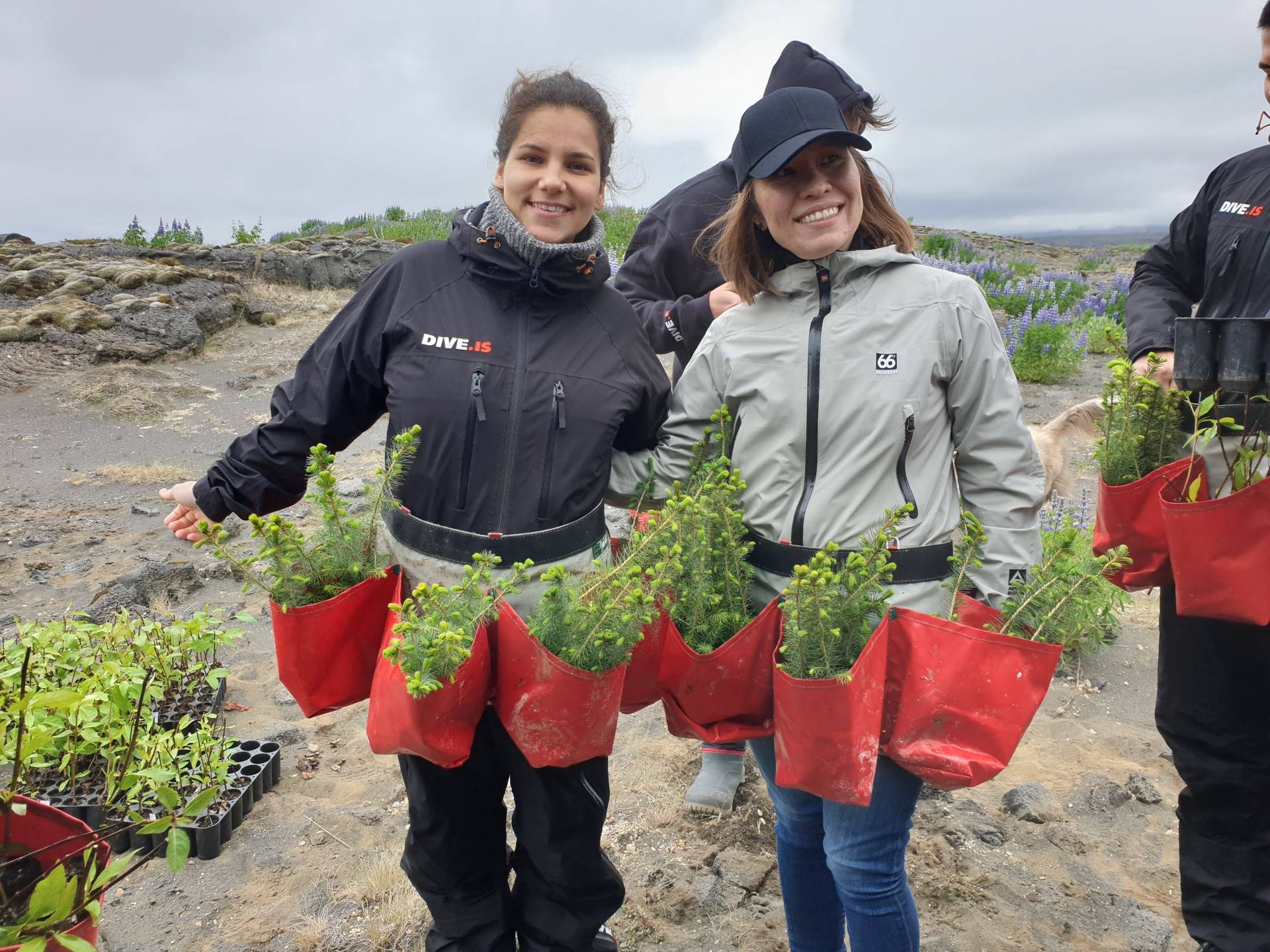 The DIVE.IS forest
12.11.2020 The DIVE.IS team has put the downtime caused by Covid-19 to good use. Several members of the Dive company went out on 11 June to plant trees and ended up planting a forest. The total area of planted trees is almost 3 hectares with the average planted trees per hectare being about 1200 trees. In total, the team planted 2365 Spruce trees and 1225 Aspen that day or a total of 3590 trees.
Types of trees bind different amounts of carbon. Aspen binds the most while birch binds the least amount.
Under the best conditions, a hectare of Aspen can bind about 20 tonnes of CO2 per hectare per year, while spruce trees can produce 7-11 tonnes per hectare per year. We can therefore estimate that the binding of this planting can be around 27-30 tons of CO2 per year if all goes well.
According to the Icelandic Forest Service's (Skógræktin) website, planting trees can bind sandy and rugged areas rather fast. How fast depends on the type of tree used. Planting trees is one of the best ways we here in Iceland can help to bind carbon, ultimately to help the climate.
The DIVE team is committed to continue these types of socially responsible activities. Hopefully next year, we can continue to add to the DIVE.IS forest.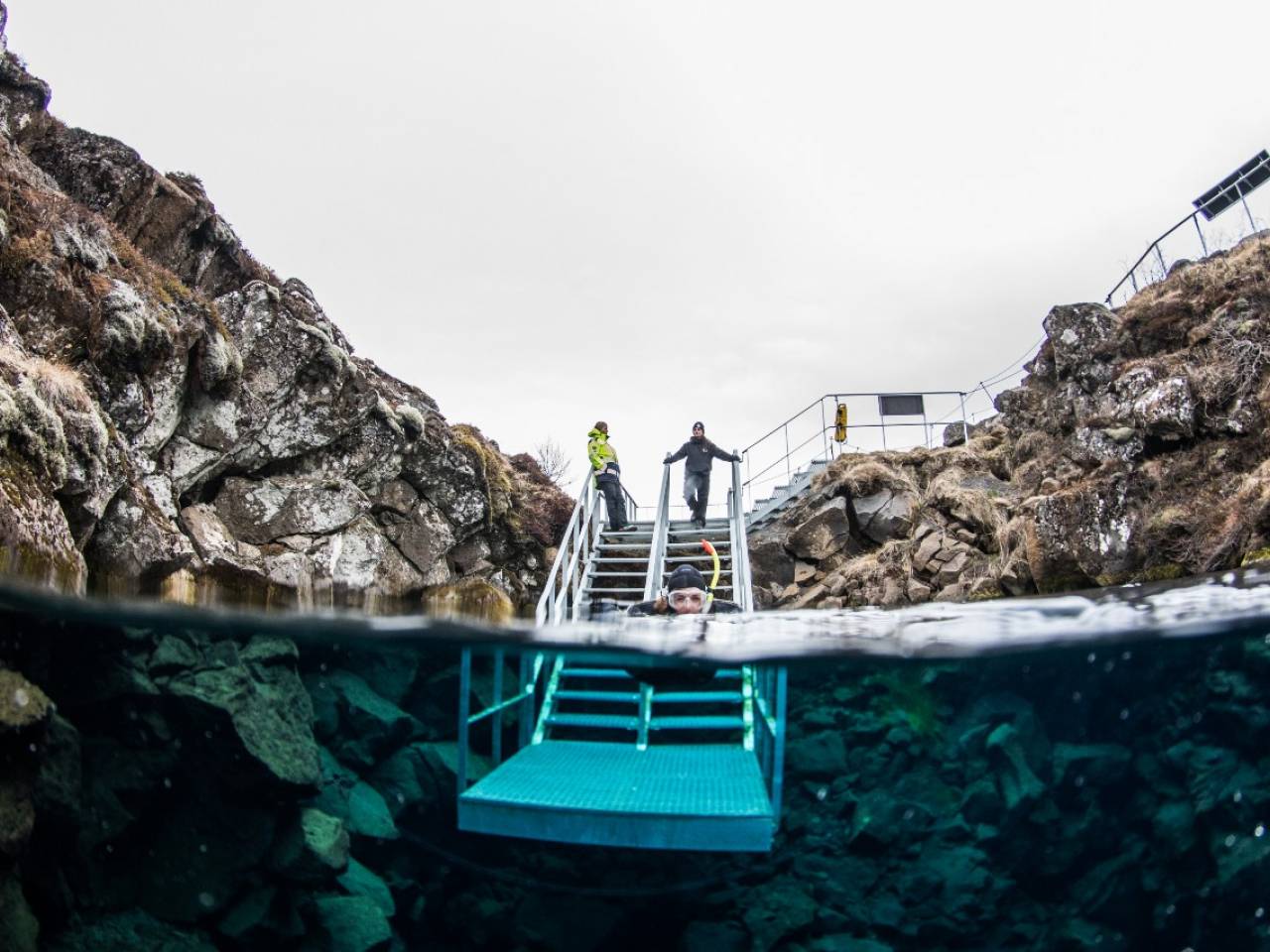 The brand new DIVE.IS Silfra blog
08.10.2020 We are proud to present our brand new Silfra blog.
Here we will be sharing information about diving and snorkeling in Iceland as well as other topics about traveling in Iceland that we find our diver and snorkeler community has questions about.
In the Iceland Guide topic, we will talk about traveling in Iceland in general and relating to snorkeling and diving specifically, for example our blog Things to do around Silfra for non-divers.
The Diving in Iceland topic will have information about all things related to scuba diving in Iceland.
And our Scuba Diving guide is for people that want to know more about diving in general.
We look forward to adding information to these topics and introducing new topics in the future so stay tuned. We hope you enjoy The Silfra Blog.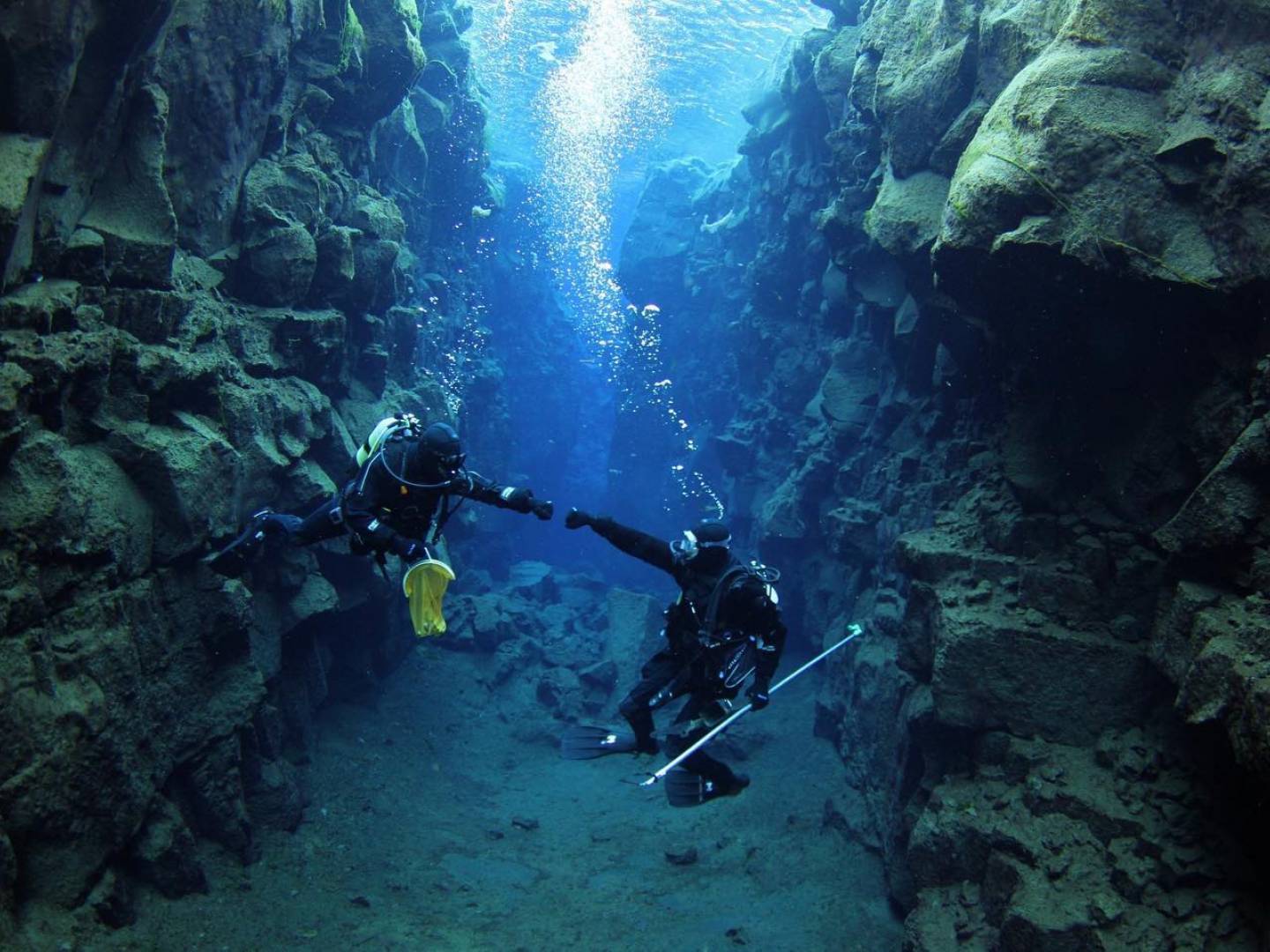 Cleaning up the beaches with Dive.is
29.05.2020 The diving and snorkeling company DIVE.IS has launched a project to clean up the coastline of Iceland. Fríða Líf, divemaster working with DIVE.IS, started the project with a small group of divers and non-divers who, with the support of the whole company, went to Garður on the national day of plocking, 15th of April.
Being the main dive site visited by the company on a daily basis, Silfra was selected to be cleaned up next. Divers were divided into groups to make sure every part of the site was covered. The operation also helped a lot with the collection of data and it was interesting to see where the most trash was collected.
While the divers covered Silfra, other staff, park rangers and volunteers were busy picking up garbage on the land surrounding Silfra to make sure that it won't make it out to Silfra, Þingvellir lake and then the ocean.
Park rangers regularly clean up the park, but still quite a lot of litter was found. The biggest group was plastic once again, with 453 pieces total. It was expected that lost scuba and snorkel gear would be prominent and it was indeed the second biggest plastic group with 82 pieces were found. 53 cigarette filters were collected as well and, for those who don't know, they are made of plastic.
The second biggest group was quite a surprise: a total of 169 pieces of glass and ceramics, mostly small fragments that measured less than 5 cm.
Probably the weirdest thing we found was a great number of coins from many different countries. The coins are in Silfra because a lot of foreigners mistake Silfra for Peningjagjá (literally money fissure), a close-by rift that people have used as a wishing well for years.
One earring was also found.
"The day went amazingly. We are so grateful for the help of the rangers and all the volunteers", says Fríða Líf on behalf of DIVE.IS. When the clean up was over, DIVE.IS was happy to invite everyone who joined the clean-up to a barbecue on the parking lot by Silfra, with reusable plates of course.
This is an ongoing project and upcoming clean-ups will be advertised on the company social media profiles: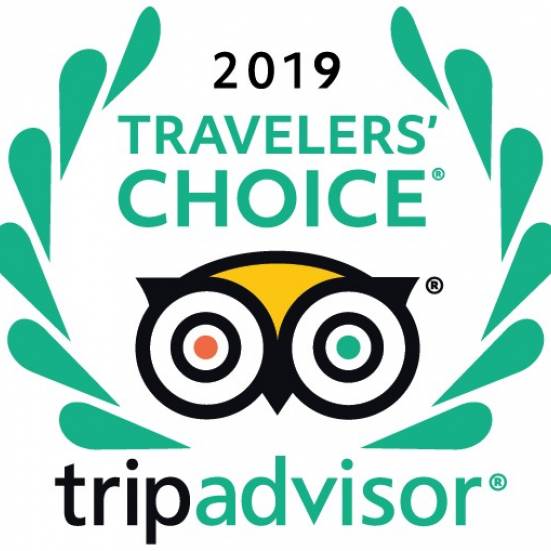 DIVE.IS awarded highest honor by TripAdvisor for Silfra Snorkeling Tour
04.07.2019 This week, Icelandic tour operator DIVE.IS won the coveted TripAdvisor Travelers Choice award for 2019 in the experience category. The annual award is awarded to only 25 of the world's most interesting tourist experiences. They are ranked based on their ratings and number of reviews by travelers worldwide. The DIVE.IS snorkel trip to Silfra is in fourth place on the list, just behind other world-famous experiences such as a tour of the Vatican's Sistine Chapel.
TripAdvisor is one of the world's largest travel platforms, helping 490 million people each month plan their trips. Travelers from all over the world use TripAdvisors' websites and apps to view and compare reviews, enabling them to select the best out of the 8 million hotels, restaurants, experiences, airlines and cruise ships.
"Over 200,000 experiences are listed on TripAdvisor and it is a great honor for us to be among the best in the world. This is the result of years of dedicated work by our DIVE.IS staff. We focus on quality services. Good service combined with the adventurous experience of snorkeling or diving in Silfra is what this award is recognising and we are really proud of this success. We also recently entered the TripAdvisor Hall of Fame for receiving the highest rating for five years in a row. It is our primary goal to create an unforgettable experience in the minds of those who join us on this adventure and this is now being recognized with continued five star reviews on TripAdvisor." says DIVE.IS CEO, Höskuldur Elefsen.
DIVE.IS has been in operation for over 22 years. It is a pioneer in dive and snorkeling trips in Iceland as well as being the leading PADI 5 star Dive Center, teaching the art of diving.
Read more about this on www.travelweekly.com.
You might be interested in