Family and Friends Snorkeling Silfra Tour
A great opportunity to visit Silfra away from the crowds!
A snorkeling adventure in the famous Silfra fissure is an unforgettable experience, an adventure in the purest water on Earth. There is a reason this Snorkeling Tour was awarded 5th place on the Best of the Best Traveler's choice award of 2022 by Tripadvisor as well as being Tripadvisor's No 4 experience in the world in 2019!
We can proudly state that DIVE.IS will offer you the best service level at Silfra. Let us tell you why:
We built our own changing room so that our guests have the opportunity to dress up inside a heated changing van.
After snorkeling in the cold water, we warm you up with hot cocoa and cookies.
Our guides are all experienced PADI divemasters and instructors that have been through professional training before running any of our tours
Our snorkeling tour of Silfra is a once-in-a-lifetime opportunity for your family to experience a fascinating underwater world that is unique to this site. Nowhere else on Earth will you ever find such transparent water and unbelievable colors! The glacial water that fills the Silfra fissure has been filtered through underground lava rock for centuries, a process that makes it crystal clear and with 120 meters of visibility.
This tour is only available on request and it allows you to reserve a guide just for your group of up to 6 people.
This will give you a more personalised and intimate experience, away from the crowds. An unforgettable outdoor activity for the whole family!
At your arrival at Silfra, you will be welcomed by your guide. Your snorkeling equipment will be ready and your guide will instruct you on how to gear up and use the equipment in complete safety. The dry suit and the undergarment that we provide will keep you dry and warm for the duration of the tour.
After making your way to the entry platform (3-minute walk from the meeting point), you will spend about 30 minutes floating through the four parts of Silfra: the Big Crack, the Hall, the Cathedral and the Lagoon.
These sections offer different sceneries and rock formations and the full spectrum of Silfra's colours and clarity become more and more apparent as you proceed through the fissure. When the depth reaches 23 meters below you, you will fell like you are flying!
At the end of the tour, you will make your way back to the meeting point, where your guide will help you out of your gear and offer you hot chocolate and cookies to warm up.
The price for this tour is intended for a group of 1 to 6 people.
This is a self-drive tour and we will meet you at the Silfra meeting point in the Thingvellir National Park. If you need to be picked up in Reykjavik, please let us know in advance so that we can give you a final price.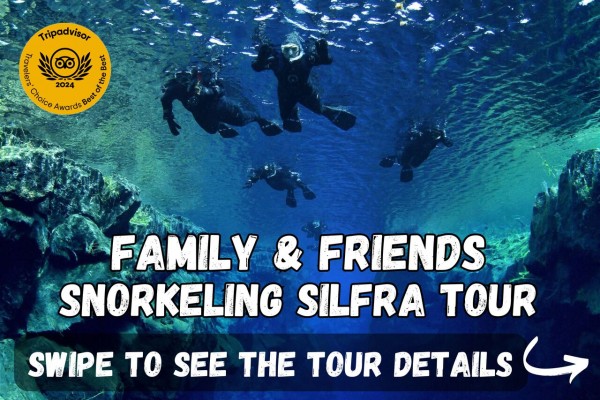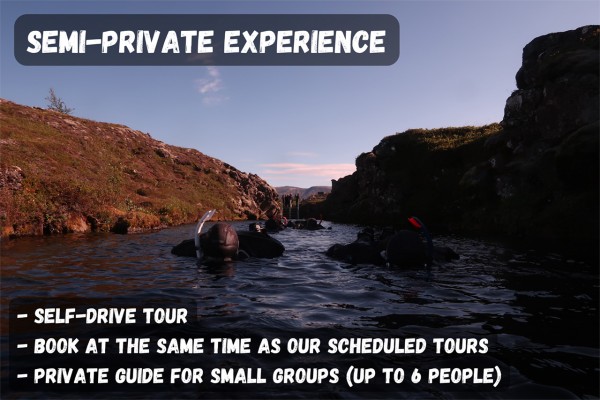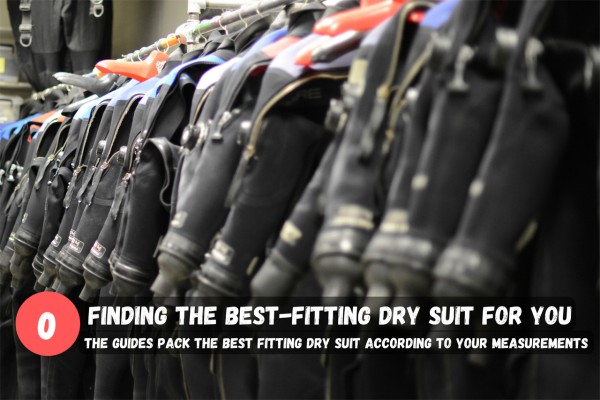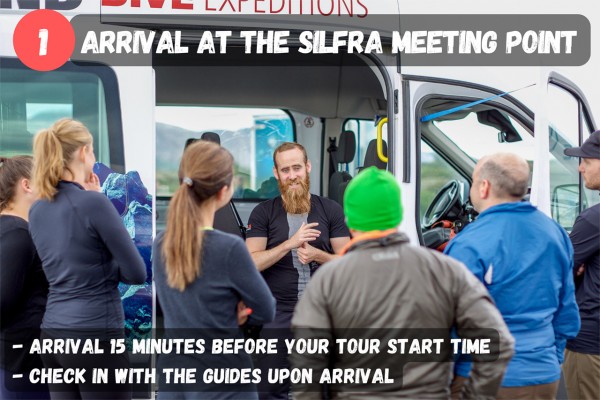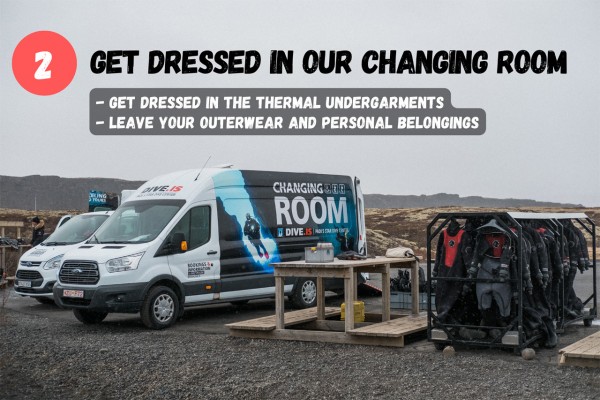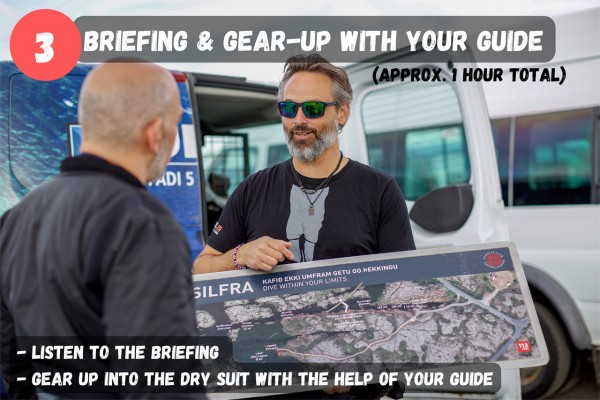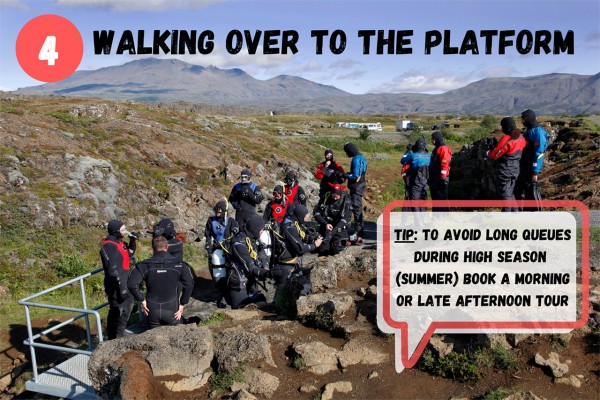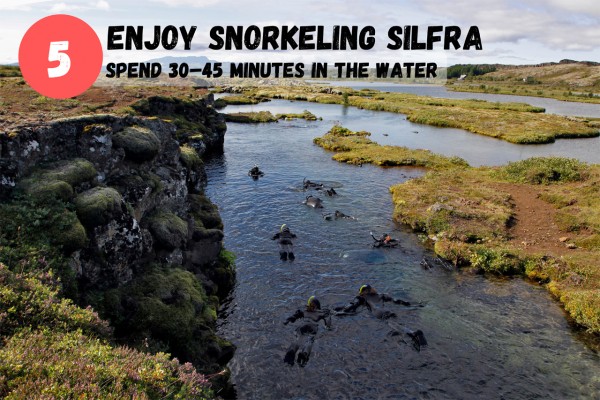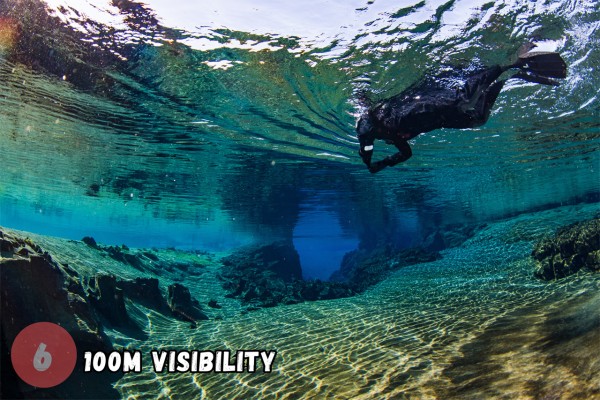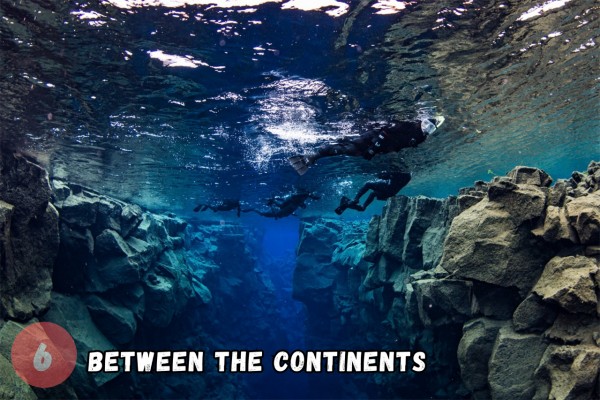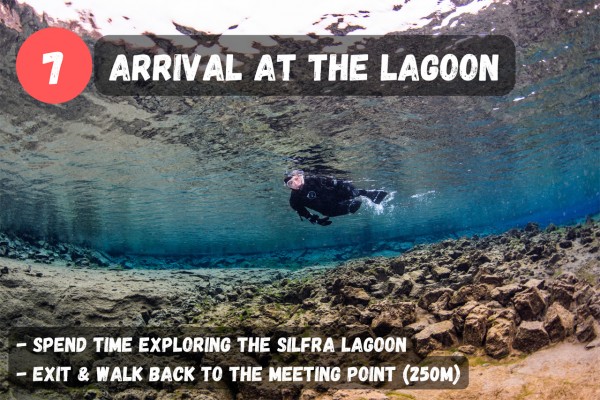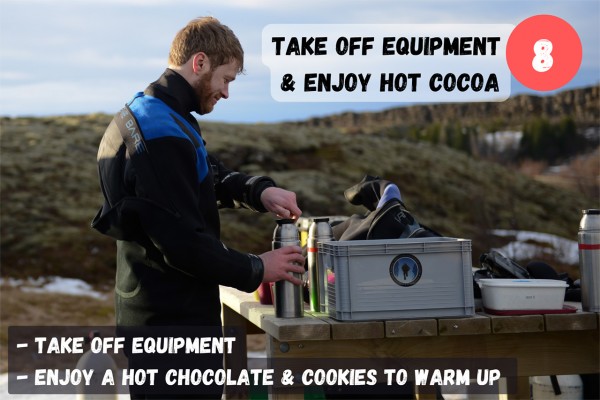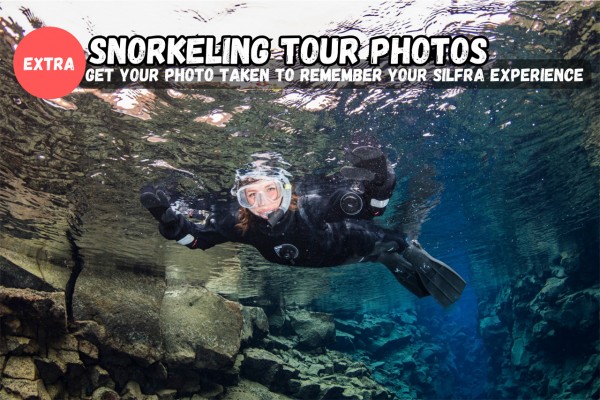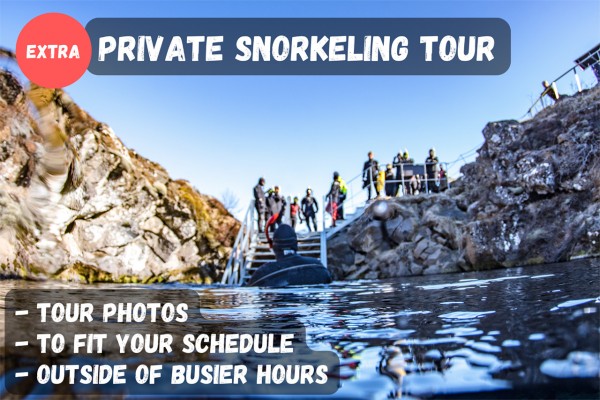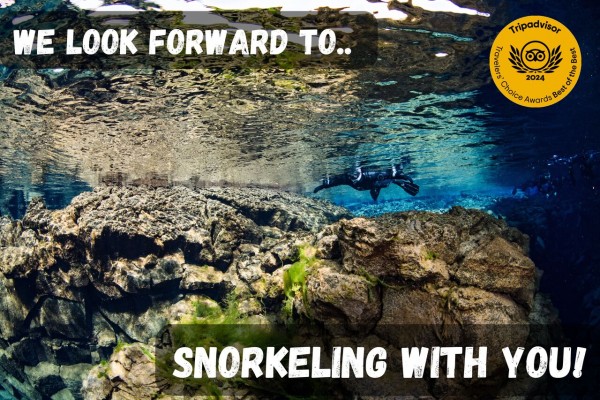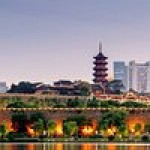 Once in a lifetime experience!
Truly a once in a lifetime snorkeling experience. Dry suits are never comfortable but well worth it. I felt like Dive.Is was the most professional company out there. We booked the private family tour which did not cost that much extra and was well worth the money to not be in a large group. We had 3 teenagers who were a little apprehensive but our guide Eeva was so patient with the kids and made them feel comfortable the entire time. If you have teenagers going or people who have concerns about the dry suits of water temps I would definitely request Eeva.

Available on request

Approx. 2.5 hours at the site, 5 hours if with transportation from Reykjavík

Maximum 6 snorkelers per snorkel guide

The price for this tour is intended for a group of 1 to 6 people

Not looking for a private experience? Check out our Snorkeling Silfra day tour
Included:
Guided snorkeling trip
All necessary snorkeling equipment
Hot chocolate and cookies after the snorkeling trip
Entrance fee into Silfra
Please bring:
Long underwear
Thick socks
Suitable clothes for the weather of the day
Contact lenses if you wear glasses
Black Friday offer: 20% off all tours!
Booking period = 24-27 November. Travel period = all 2023 & 2024.
Our booking office will send you a payment link with the discount included!
For your safety, all participants must:
have read, signed, and followed directions on the online Snorkeling Silfra Medical Statement (link provided in confirmation email) PDF

have our Snorkeling Medical form signed off by a doctor if they are age 60 or older PDF

sign our liability release form at the start of the snorkeling tour PDF

be at minimum 150cm / maximum 200cm

be at minimum 45kg / maximum 120kg

fit within our dry suit size chart PDF

be at least 12 years of age on the year and at least 45 kg / 99 lbs

be comfortable in water and be able to swim

be physically fit

be ready to wear a sometimes tight & constricting dry suit

be able to communicate in English

not be pregnant
Covid-19 safety precautions
No Covid precautions at the moment
We are a certified partner of the Clean and Safe initiative
Only 6 snorkelers with a guide
Customers are welcome to wear their own COVID19 face mask
Arrival at the meeting point at Silfra 15 minutes before the tour start time, check-in with guides
Meet your private guide for the day
Briefing and gear-up with your guide (∼1 hour total)
Once you are fully dressed, your guide will take a number from the park ranger and that will be your group's number to enter the water
Make your way to the entry platform, short wait (wait time may vary)
30-45 minutes spent in the water
Exit through platform, walk back to the meeting point (∼250 meters)
Take off equipment, enjoy hot chocolate and cookies to warm up
At this point, you will have time to chat with your guide, ask any questions you might have and take a look at the pics taken during the tour
Loading YouTube Player...