2 fissures in 1 day
At Thingvellir National park
Silfra fissure is on many divers' bucket list and rightly so. But not as many divers know about Silfra's darker, wilder sibling, Davíðsgjá fissure. This local diver's favorite is a hidden gem located just a few kilometers from Silfra in Thingvellir national park. On this Silfra and Davíðsgjá diving combo tour, you will be able to dive them both in one day.
Your Silfra and Davíðsgjá Diving combo begins with pick up from your accommodation in Reykjavík. During the one-hour drive to Thingvellir National Park, your guide will introduce you to the unique geological and cultural history of Silfra and the surrounding Thingvellir area.
We will start with the Silfra dive where you will dive into the most unique body of water in the world with unparalleled visibility. Silfra is a crack in the Earth ripped open by the movement of the North American and Eurasian tectonic plates. The crystal clear glacial water, providing over 100 meters of underwater visibility, has been filtered for decades through underground lava rocks. The underwater scenery that you experience in Silfra can be found nowhere else on Earth.
During your dive you will explore the four main parts of Silfra. You will float through the narrowest section called Big Crack first, where you can have your 'Dive Between the Continents' photo taken. As the Silfra fissure widens you will find yourself in Silfra Hall with the possibility of spotting local ducks and geese paddling overhead. Near the opening to Thingvallavatn Lake we enter the majestic Silfra Cathedral – the deepest point of this amazing diving tour. If there are divers ahead, you will easily see the mesmerizing 'chandelier effects' of their rising bubbles. Lastly, your dive will conclude in the relaxed, endless visibility of Silfra Lagoon.
After exiting Silfra and walking the 250 meters back to the meeting point, we will have chocolate and cookies before moving on to Davíðsgjá fissure where our second dive will take place.
Davíðsgjá is usually slightly warmer than Silfra. Divers walk straight into the water and after a shallow swim, they enter the long, deep and narrow Davíðsgjá fissure. The maximum depth of the dive in this fissure is 21 meters. Davíðsgjá often has incredible underwater visibility, although this varies and is more dependent on the weather than in Silfra. Therefore, Davíðsgjá is sometimes called Silfra's wilder and darker sibling. The top of the fissure in Davíðsgjá is actually about 7 meters underwater, which allows for more contact with the water in Thingvallavatn lake. It is therefore common that trout join the divers exploring this fissure.
Your guide will give you a detailed briefing of the dive sites and will then assist you in setting up our dive equipment. We use high quality BARE and Aqualung brand SCUBA equipment and APEX or Aqualung regulators.
All divers on this Silfra and Davíðsgjá diving combo tour must have dry suit diving certification OR 10 logged dry suit dives within two years of the Silfra tour date, which must be confirmed with written proof from a diving instructor.
In case you do not fulfill these requirements, you can take PADI Dry Suit Diver Certification Course (or equivalent) before coming to Iceland. Or you can also take the Dry Suit Diver Course & Diving Silfra 2-Day Package here with us in Iceland! Alternatively, you can also Snorkel in Silfra instead of scuba diving.
Don't forget to book Extras & Souvenirs for your Silfra Diving Tour!
Our Souvenirs can be purchased when booking your Silfra and Davíðsgjá diving combo under "Extras". If the Souvenir you are looking for is not listed, please contact us us or leave a message in the comment box during your booking and we will bring it on your Silfra and Davíðsgjá diving combo tour.
The Silfra Tectonic Specialty Course can also be added under "Extras".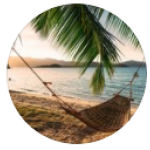 Great experience
We did a dive tour in Silfra on a sunny Saturday noon. Next to the 2 of us was a very nice guy from the US and your dive guide Ants, who was perfect match for us: funny, likeable and still highly skilled and professional. Preparation was really good and the dive a really stunning experience. Ants did cool photos and we got served hot chocolate and cookies afterwards.
Definitely a recommendation!

All year around. Contact us at dive@dive.is for details

Don't see a tour time that works for you? Contact us at dive@dive.is and we will find the best time

8-9 hours

Maximum ratio of 3 divers per 1 dive guide

Minimum 2 divers. We will refund you in full if the minimum is not met
Included
Dive Instructor
2 guided dives
All necessary dive equipment
Pick up and transfer
Entrance fee into Silfra
Hot chocolate and cookies after the dive
Vegan hot chocolate and cookies available, if you are vegan let us know at dive@dive.is
Please bring
Your SCUBA dive certification card (PADI Open Diver Water or equivalent)
Proof of dry suit dive certification or 10 logged dry suit dives within two years of tour date
Long underwear
Thick socks
Suitable clothes for the weather of the day
A COVID19 face mask
Covid-19 safety precautions
We are a certified partner of the Clean and Safe initiative
Only 3 divers with a guide
Plenty of space at Silfra to uphold the 2 meter rule
Mandatory mask use on our transfer bus and within 2m at Silfra (if needed)
Customers bring their own COVID19 face mask
Hand sanitizer and disposable gloves are provided in our bus and at Silfra
All equipment and vehicles are thoroughly sanitized after every tour
Safety requirements
Participants must:
be a certified diver at the level of PADI Open Water Diver or equivalent

have dry suit diving certification and a logged dry suit dive within two years of the Silfra tour date OR have at least 10 logged dry suit dives within two years of the Silfra tour date and be able to provide written proof from a diving instructor of these dry suit dives PDF

have read, signed, and followed directions on the online Diving Silfra Medical Statement (link provided in confirmation email) PDF

have our Diving Medical form signed off by a doctor if they are age 60 or older PDF

sign our liability release form at the start of the Silfra dive tour PDF

be at minimum 150cm / maximum 200cm

be at minimum 45kg / maximum 120kg

fit within our dry suit size chart PDF

be at least 17 years of age (signature of legal guardian required for under 18 year old participants)

be physically fit

be able to communicate in English

be ready to wear a sometimes tight & constricting dry suit

not be pregnant
This tour is depending on availability. Once we have enough participants, we will confirm the booking and send you a payment link for the total amount.
Loading YouTube Player...
You might be guided by one of these nice guys
Address
Silfra
Thingvellir National Park
801 Selfoss
Davíðsgjá
Thingvellir National Park
801 Selfoss
Open in Google Maps