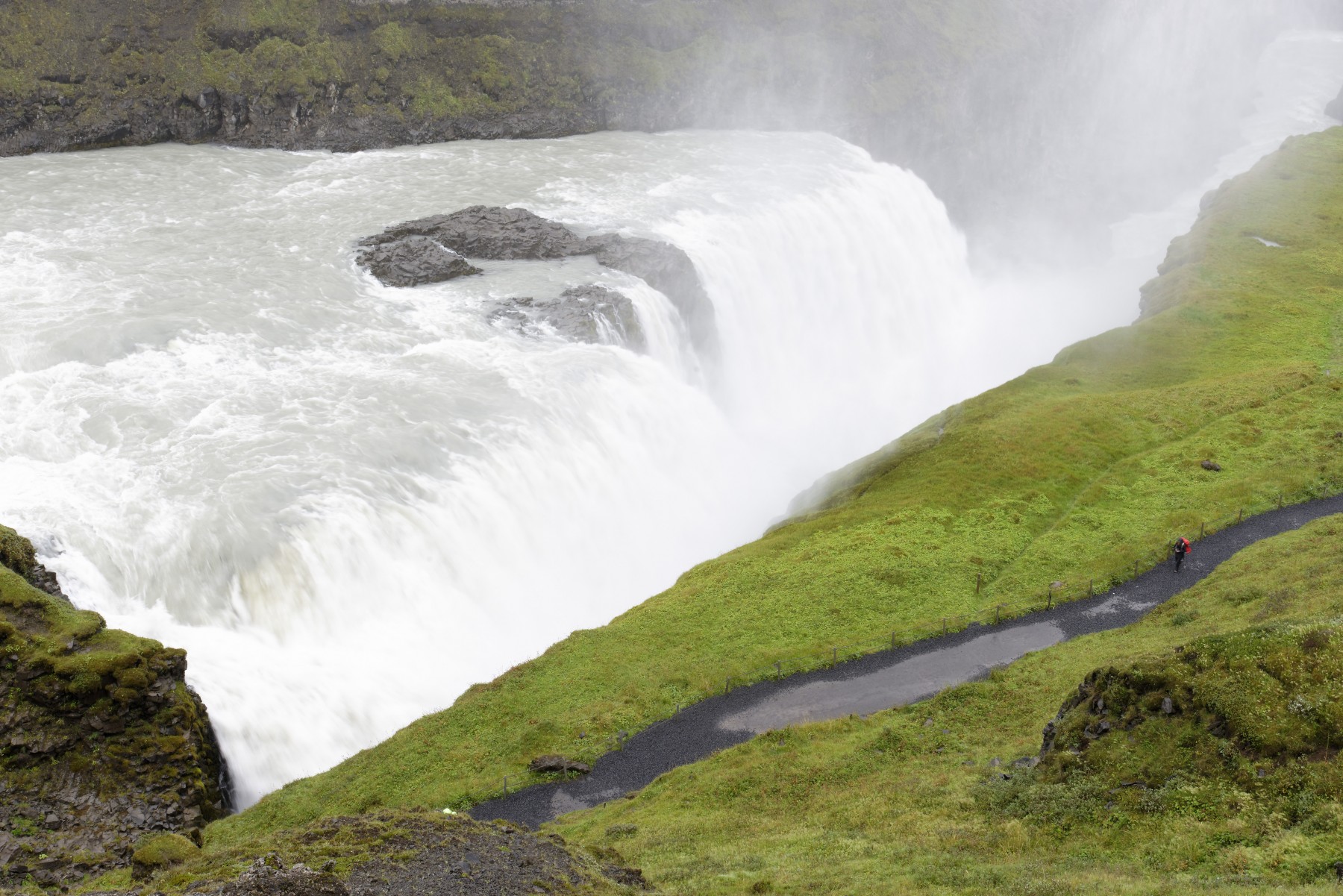 Iceland's must-see nature sights!
Gullfoss and Geysir are two of the main sites on the popular "Golden Circle" route.
Gullfoss is a powerful waterfall located approximately 130 km inland from Reykjavík. Gullfoss means "Golden Waterfall" in Icelandic, and if you get to visit Gullfoss on a sunny day you will see that it is aptly named. The powerful falls create a mist that, when caught by the sunlight, covers the whole area in a shimmering golden veil. Gullfoss is also the site of one of the first environmental protests in Iceland to protect this land's fragile and unique nature. A woman who lived at a farm near Gullfoss successfully deterred the construction of a hydrothermal powerplant that would have destroyed this beautiful natural treasure.
As a place name, Geysir refers to the geothermal area that contains two active geysers and many boiling hot pots. Geysir means geyser in Icelandic and Geysir is also the name of the older geyser, which at the moment erupts only infrequently. The more active geyser is called Strokkur, which erupts about every 4-6 minutes. The sulfurous water paints and sculpts the land in marvelous ways. The Geysir area has long been a popular and impressive site to visit both for Icelanders and visitors.
We visit both Gullfoss and the Geysir on our Snorkeling Silfra & Golden Circle Tour and the Diving Silfra & Golden Circle Tour.
How to experience the Golden Circle with us