Group tours at Silfra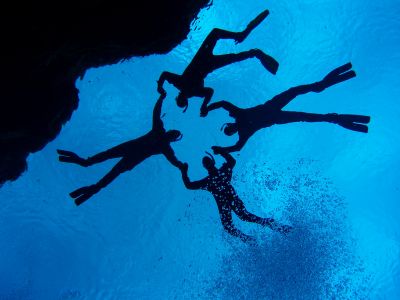 SILFRA SNORKELING GROUP TOUR
Our most popular Snorkeling tour - perfect for your group
Silfra is one of the most beautiful snorkeling sites in the world. Snorkeling is for everyone, no need for certs. Participants remain warm in a drysuit and thick undersuit.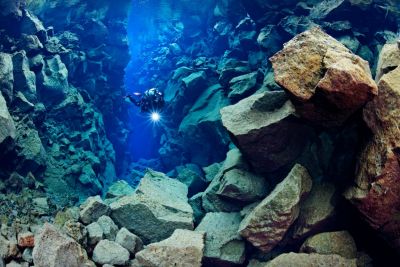 Silfra Snorkeling & Caving in Thingvellir
An adventure between the continents
Snorkeling in Silfra and lava caving in the Gjábakkahellir cave in Thingvellir - the perfect combination to experience some of the most popular Icelandic natural features!

Silfra Snorkeling & Laugarvatn Fontana Spa
Glacial water and geothermal energy in one day
This experience is for groups that want some action but also to relax. First we snorkel in Silfra and then relax in the Laugarvatn Fontana spa. Perfect, really.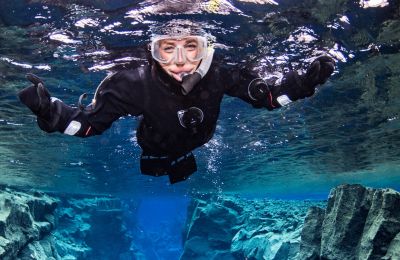 Silfra Snorkeling & Paddleboarding
The perfect tour for the water fanatic!
See what's hidden below the surface of Silfra and explore lake Laugarvatn on a paddleboard. A fun-packed day on the Golden Circle route.
Group tours from Hafnarfjörður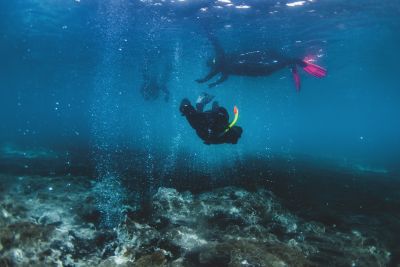 Hot Spring Group Snorkeling Tour
Swimming in a glass of champagne
Never heard of a hot spring where you can swim? Well, here you can! Kleifarvatn lake is waiting for you and your group, with its bubbles and its fascinating landscape.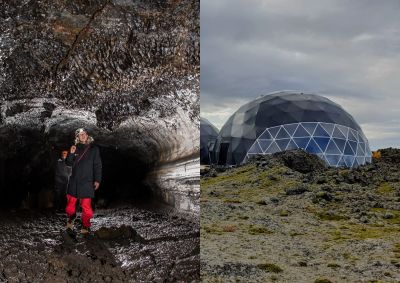 Lava Caving & Aurora Basecamp
A wonderful group activity
This tour is the perfect team building for your work group. A fun caving tour followed by a Northern lights exhibition and coffee at Aurora Basecamp.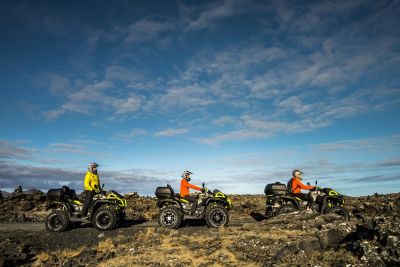 ATV and Team building at Aurora Basecamp
A fun filled day for your group
Have fun driving your ATV through the lava fields of the Reykjanes peninsula and spend time with your team in a unique place afterwards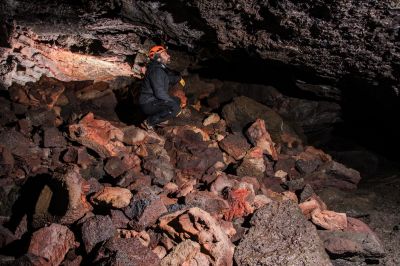 Hot Spring Snorkeling & Lava Caving
Iceland underwater and underground
The forces of nature are always at work in Iceland! Come and see what the underwater and the underground world look like in this remote and mystical land.
Elements you can choose for your group tour