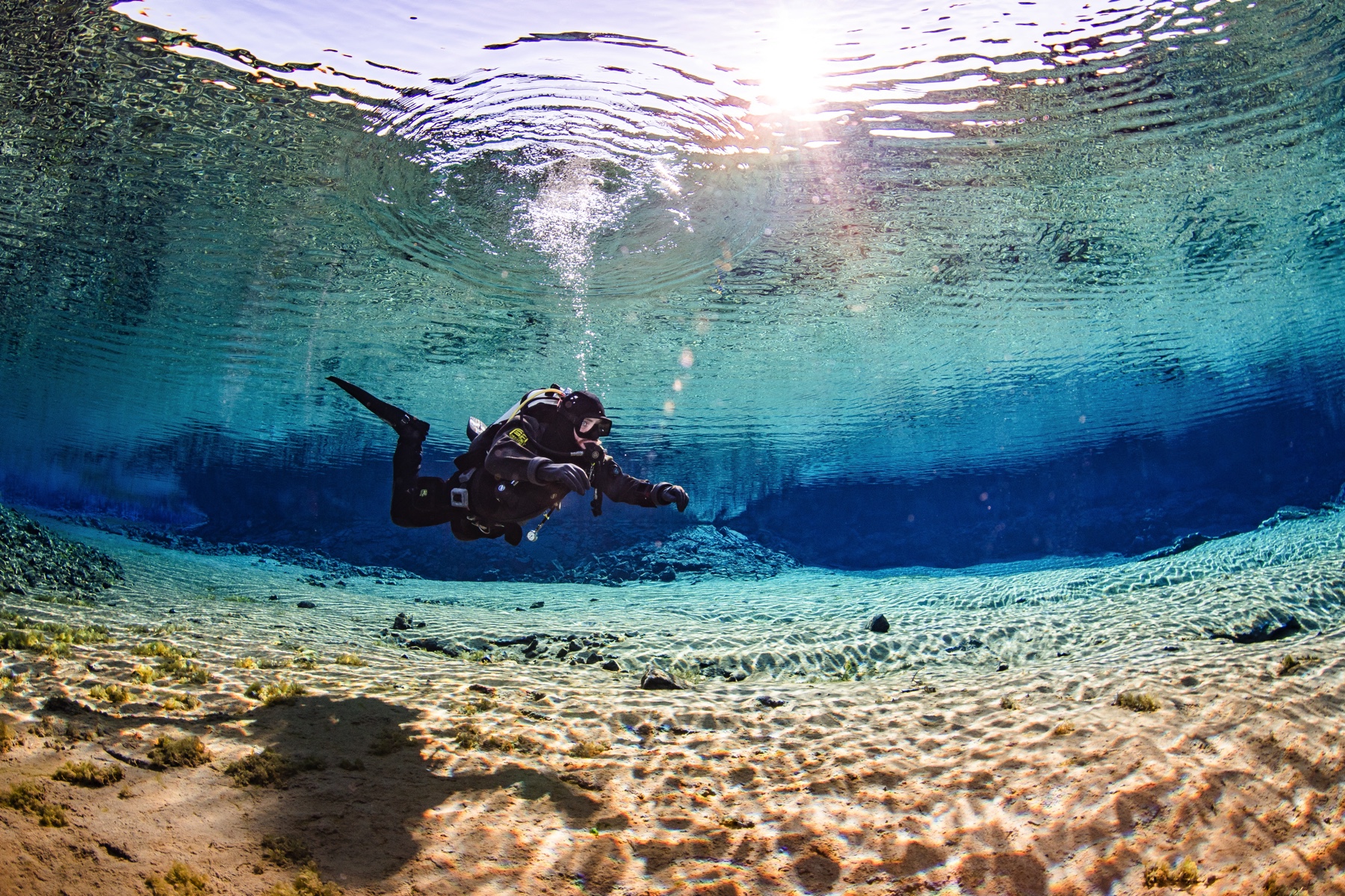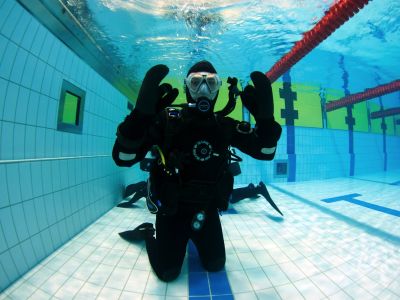 Dry Suit Course & Dive Silfra: 2-day combo
Dry suit cert & Silfra dive
PADI Dry Suit Course
1 Dive at Silfra
Tour photos
Silfra T-Shirt
1 Dive at Davíðsgjá fissure
PADI Tectonic Plate Awareness Distinctive Specialty Course
Ocean and Bjarnagjá Dive combo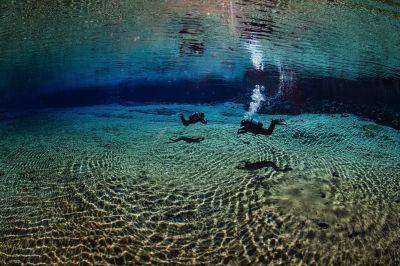 The Dry Suit and Silfra Special
One step forward
PADI Dry Suit Course
1 Dive at Silfra
Tour photos
Silfra T-Shirt
1 Dive at Davíðsgjá fissure
PADI Tectonic Plate Awareness Distinctive Specialty Course
Ocean and Bjarnagjá Dive combo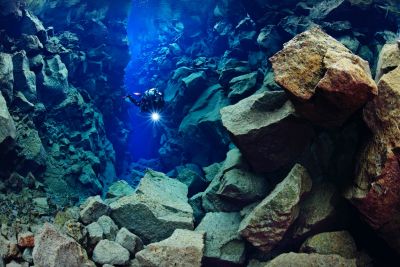 The Dry Suit and Silfra Supreme
Take it to the next level!
PADI Dry Suit Course
1 Dive at Silfra
Tour photos
Silfra T-Shirt
1 Dive at Davíðsgjá fissure
PADI Tectonic Plate Awareness Distinctive Specialty Course
Ocean and Bjarnagjá Dive combo
Frequently asked questions
Are the dry suits very tight / uncomfortable?

We use top quality equipment for our Snorkeling and Scuba Diving tours.

The dry suits only do a certain amount of dives / time before they get sold and replaced by new ones.

This ensures that our guests will always dive/snorkel in top notch dry suits frequently tested, serviced or replaced.

However, it is of high importance to provide us with your correct size (height and weight), so we can make sure to bring the best fit for you. If we receive an incorrect size, the guest will receive and incorrect dry suit fit. We assure you that your size information as well as all other personal information stays confidential with us.

We also want to point out that if you are sensitive to having something tight around your neck and/or wrists you might feel uncomfortable in a dry suit. It goes with the territory to have a well sealing neoprene neck seal and rubber wrist seals in order to stay dry.

Can I bring my own camera on the Drysuit course?

Unfortunately, PADI dive training regulations prohibit both the dive instructor and the students from carrying a camera of any sort during training dives. As we are a PADI 5 Star Dive Center, we respect these regulations.

Do I need to have my own dive and/or travel insurance?

Unforeseen events are part and parcel of any travel experience. Therefore, it is always advised to have your own dive and travel insurance to be certain that you are covered for all and any mishaps, such as flight cancellations/delays, medical emergencies, lost baggage
However, as a dive operator and travel agency we are fully licensed by the Icelandic Tourist Board in accordance with Tourism Administration Act No. 80/1994. As such, we carry an insurance which covers the legal liability for physical injury or property damage arising as consequence of Iceland Dive Expeditions' operation as stated in our policy, subject to a sudden and unforeseen event. The coverage provided spans the period between the first and last day of the tour/expedition. Other travel falls outside the scope of the insurance.
As certified and experienced divers, each of our customers is personally responsible for diving within the limits set by their level of training, experience, health and physical fitness. While we do not require that our divers or snorkelers provide proof of fitness or health-check, each diver and snorkeler will be asked to fill out and sign a medical statement and liability release whereby they take responsibility for their own health and fitness to dive.
Show all FAQ