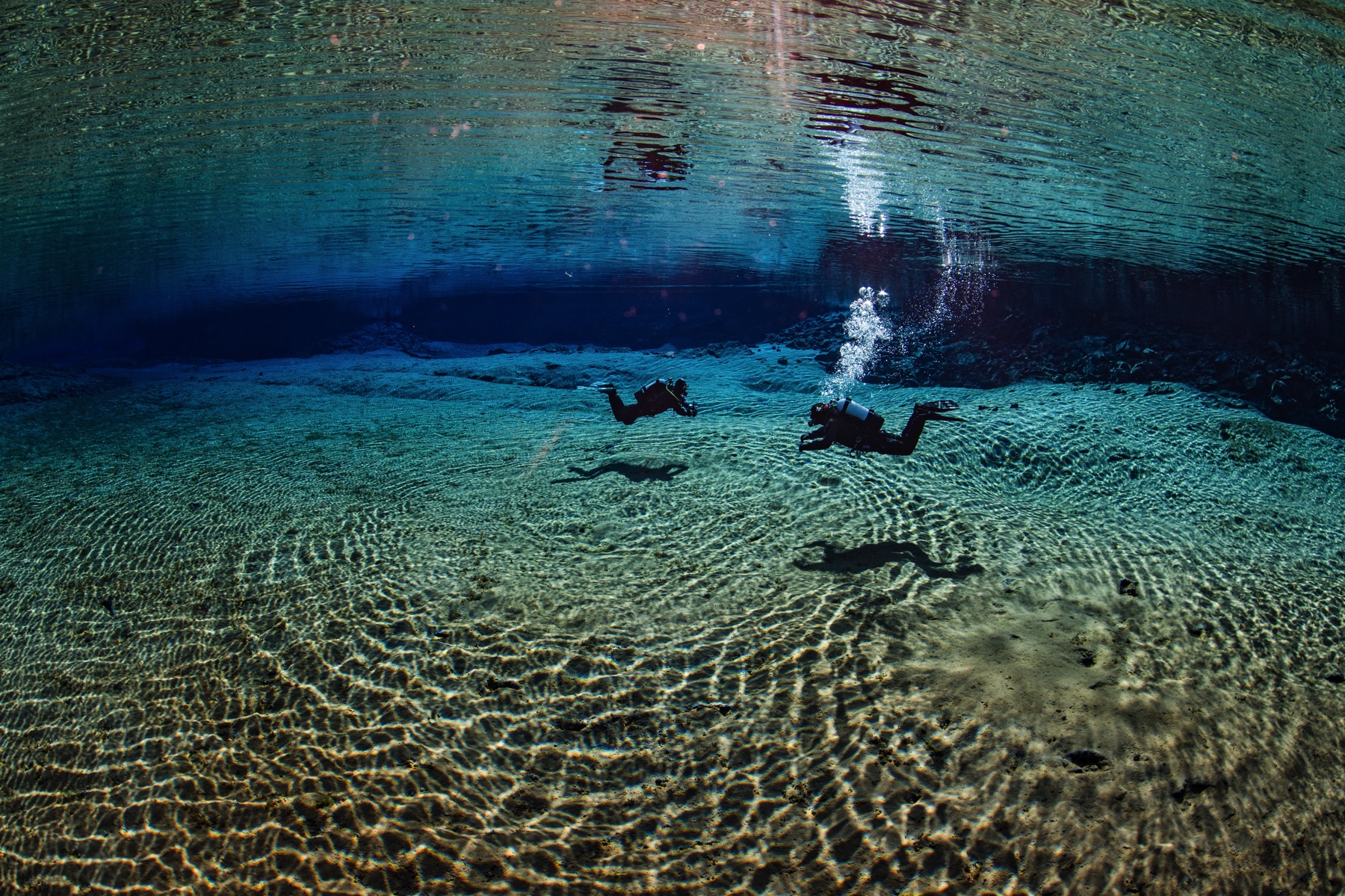 Spice up your scuba diving adventure in Iceland
Take the PADI Dry Suit Course, dive at Silfra and more!
Iceland offers fantastic landscape above water, but DIVE.IS wants to offer you a great opportunity to explore the underwater world in this remote and mysterious land.
If you already hold the PADI Open Water certification (or equivalent) and want to learn more about dry suit diving in cold water, this is the package for you.
Our Dry Suit and Silfra Special takes 2 days and includes the PADI Dry Suit Course, one unforgettable dive at Silfra, the PADI Tectonic Plate Awareness Distinctive Specialty Course (unique to DIVE.IS and carried out during your dive at Silfra) and 1 dive at Davíðsgjá fissure located in Thingvellir national park.
We throw in a couple of freebies to make your experience extra special! When you book the Special, you will receive free photos from your dive at Silfra and your Instructor's Special dive, as well as a free Silfra t-shirt.
Please keep in mind that, even though you will find a relaxed and fun environment here at DIVE.IS, the course and the dives are physically demanding and you must comply with all of our safety requirements. Please see the list of requirements below.
NOTES
This is a Spring and Summer package, based on the daylight hours we have. If you are planning your visit in the Fall or Winter, please know that the schedule and price of the package are subject to changes. Contact us for prices and details.
The PADI Dry Suit Diver E-book (3.990,- ISK) is included in the package. If you have purchased a hard copy of the PADI Dry Suit Diver manual, you are welcome to bring that along with you and we will refund you the cost of the E-book. Please let us know as soon as possible after booking if you have your own manual. It is mandatory to study it and fill out the Knowledge Reviews in the manual before the course begins.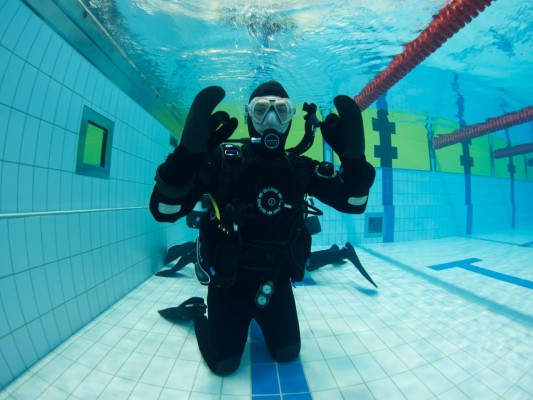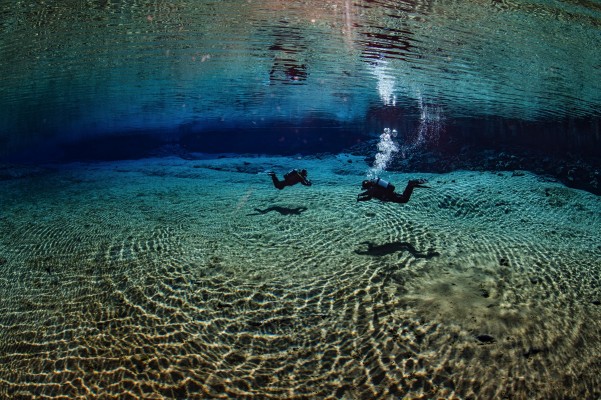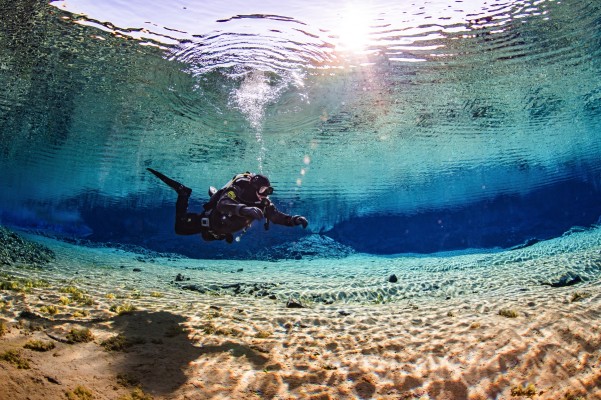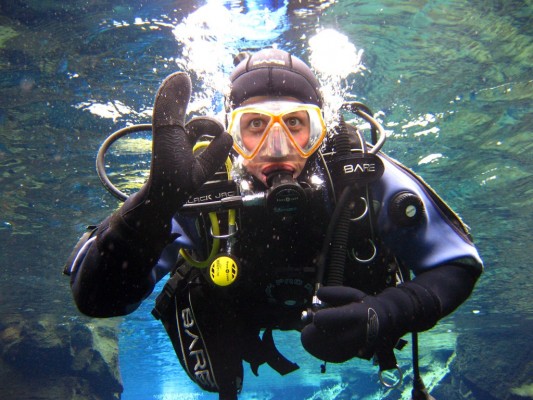 Available 1 April - 30 November

Don't see a course time that works for you? Contact us at dive@dive.is and we will find the best time

8 to 12 hours on each day

Min. of 2 divers required. We will refund you in full if the minimum is not met

Max. 3 students per instructor
Dry suit diver course
First, choose a date for your Dry suit diver course
Silfra and Davíðsgjá combo
Then, choose a date for your Silfra and Davíðsgjá diving combo. Please make sure that this date is after you complete your Dry suit course
Included:
Dive Instructor
One Knowledge Development session with your instructor
1 Confined Open Water session
2 Open Water Dives (at a local dive site)
PADI Certification fee
All dive equipment necessary to complete the course & tour
Transport to and from the Reykjavík Area (only for the course)
PADI Dry Suit Diver e-manual (9490 ISK)
1 guided dive at Silfra
1 guided dive at Davíðsgjá fissure
Hot chocolate and cookies in the dive break
Entrance fee into Silfra
PADI Tectonic Plate Awareness Distinctive Specialty Course
Free photos
Free Silfra t-shirt
Please bring:
Your SCUBA dive certification card (PADI Open Water or equivalent)
Proof that you finished the Knowledge Reviews for the Dry Suit Course
Long underwear
Thick socks
Hat and Gloves to wear between dives
Suitable clothes for the weather of the day
Safety requirements
For your safety, please make sure you fullfil all the following requirements before placing your booking:
be a certified diver at the level of PADI Open Water or equivalent

have read, signed, and followed directions on the online Diving Silfra Medical Statement (link provided in confirmation email) PDF

have our Diving Medical form signed off by a doctor if they are age 60 or older PDF

sign our liability release form at the start of the diving tour PDF

Be min. 150cm and max. 200cm

Be min. 45kg and max. 120kg

be at least 17 years of age (signature of legal guardian required for participants under 18 year old)

be physically fit

be able to communicate in English

be ready to wear a sometimes tight & constricting dry suit

not be pregnant

fit within our dry suit size chart PDF
Day 1

PADI Dry Suit Course
One Knowledge Development session with your instructor
1 Confined Open Water session
2 Open Water Dives
Day 2

The Adventure
1 dive at Silfra
1 dive at Davíðsgjá fissure, also in Thingvellir national park
PADI Tectonic Plate Awareness Distinctive Specialty Course
Loading YouTube Player...
FREQUENTLY ASKED QUESTIONS
Are photos always taken on the Diving Day Tours?

Our dive guides carry an underwater camera on most dives in Silfra and other dive sites. The dive guides try to take as many great underwater photographs as possible on these dives. However, safety comes always first and it can occur that the dive guide chooses to not distract him-/herself from dive safety on particular dives in difficult conditions or with insecure divers. In that case it might happen that few or no photos are taken. We hope for your understanding should this be the case.
Usually the photos of the dives are available for purchase after the dive tour. Please check out our Souvenir page for more info.

Can I bring my own camera on the Drysuit course?

Unfortunately, PADI dive training regulations prohibit both the dive instructor and the students from carrying a camera of any sort during training dives. As we are a PADI 5 Star Dive Center, we respect these regulations.

I forgot my certification card. Is there any way to look my certification up online?

If you are PADI or SSI certified we can often look you up online. We need you full name (incl. middle name) and your birth date, as it appears on your certification card, before the tour starts. Please be aware that both PADI and SSI sometimes have glitches in their website/data imput, which results in your records not being findable. If you are certified with any other organization, we are unfortunately unable to look you up. In either of these cases you will not be able to participate. It is therefor best to always carry your dive cards, or to sign up for PADI e-cards, which are stored on an App on your phone. If you have only recently certified, the temporary card that is emailed to you by your instructor is acceptable proof.
Show all FAQ
You might be interested in