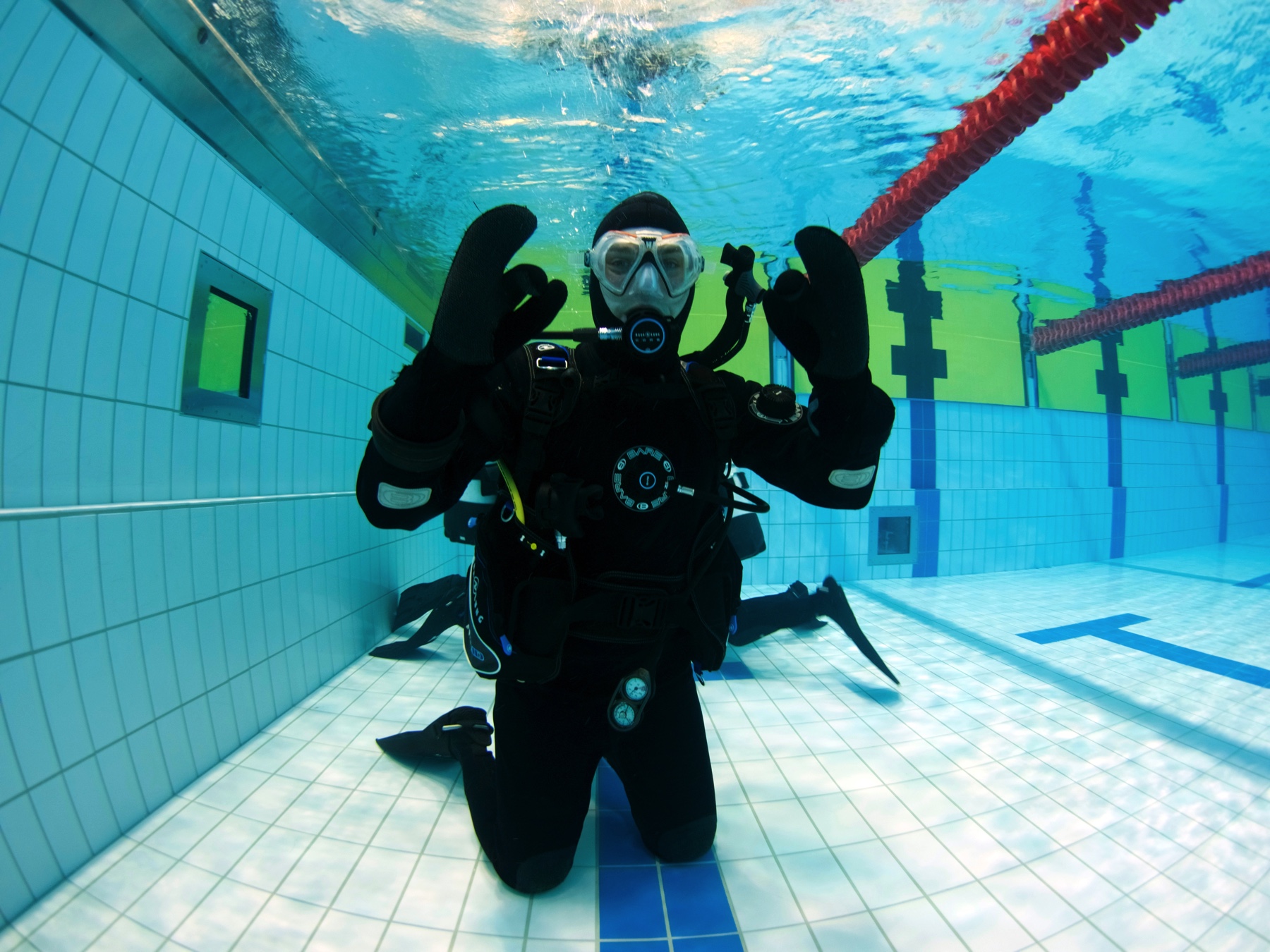 Learn to dive in a dry suit and prepare for Silfra
You will be diving in Silfra in 2 days
Iceland is a beautiful and unique place to dive, presenting you with new experiences when taking the plunge.
Cold water diving requires a different set of skills than warm water. For instance, you must be able to control your buoyancy, clear air from your feet, and remove and replace your dry suit inflator hose. Cold water diving is new to you? No problem! With this 2-day package you gain the required experience and get prepared for our Diving Tours. We teach you everything you need to know to immerse into your first fun diving adventure in Iceland's cold water conditions right afterwards.
DIVE.IS, Iceland's PADI 5 Star Dive Center, offers the PADI Dry Suit Course on a daily basis and provides students a high quality, safe, fun and thorough introduction to dry suit diving, taught by our experienced Dry Suit Instructors.
Please be aware that although this course is taught in a fun and relaxing manner, it is a very physically demanding course.
Available all year round

Don't see a course time that works for you? Contact us at dive@dive.is and we will find the best time

10-12 hours on the course, starting at 07:00, 3-5 hours on the tour

Maximum 3 divers per dive instructor

Minimum 2 divers

Check out our Dry Suit Academy for 2-3 day packages
Dry suit diver course
First, choose a date for your Dry suit diver course
Diving Silfra tour
Then choose a date for your dive in Silfra
Then choose a date for your dive in Silfra with pick up
Please bring:
Your SCUBA dive certification card (PADI Open Water or equivalent)
Proof that you finished the Knowledge Reviews for the Dry Suit Course
Long underwear
Thick socks
Suitable clothes for the weather of the day
Included:
Dive Instructor
Transport to and from the Reykjavík Area (only for the course)
One Knowledge Development session with your instructor
1 Confined Open Water session
2 Open Water Dives (at a local dive site)
PADI Certification fee
1 guided dive in Silfra
All dive equipment necessary to complete the course & tour
Hot chocolate and cookies in the dive break
Entrance fee into Silfra
PADI Dry Suit Diver E-book (9.200 ISK)
Safety requirements
be a certified diver at the level of PADI Open Water or equivalent

have read, signed, and followed directions on the online Diving Silfra Medical Statement (link provided in confirmation email) PDF

have our Diving Medical form signed off by a doctor if they are age 60 or older PDF

sign our liability release form at the start of the diving tour PDF

be at minimum 150cm / maximum 200cm

be at minimum 45kg / maximum 120kg

fit within our dry suit size chart PDF

be at least 17 years of age (signature of legal guardian required for under 18 year old participants)

be physically fit

be able to communicate in English

be ready to wear a sometimes tight & constricting dry suit

not be pregnant
Covid-19 safety precautions
No Covid precautions at the moment
We are a certified partner of the Clean and Safe initiative
Only 3 divers with a guide
Customers are welcome to wear their own COVID19 face mask
Day 1

Day 1 – PADI Dry Suit Diver Course
• Theory and Knowledge Review
• Pick-up and drop-off from central Reykjavik
• Confined water session at a local pool
• Two Open Water training dives at a local dive site
During the confined water session your instructor will introduce you to diving in a drysuit. The skills you learn will include donning and maintenance of the dry suit, buoyancy control and self rescue skills. You will then move on to your open water dive site where you will practice these skills again at a deeper depth and in a different environment.
The course has a maximum of three students per instructor, which gives each student the greatest individual attention. With training in a variety of dive sites, this dry suit course provides a sturdy basis for all of the cold-water dives that you will undertake in the future.
Day 2

Day 2 – Joining our Diving Silfra Day Tour
After you completed Day 1 successfully and got your certificate, it's time for you to join our Diving Silfra Day Tour and to enjoy your fun dive!
The pick-up service for the Diving Tour can be booked separately.
Please note that neither participants nor instructors are allowed to bring any type of camera into the water on the course. This is prohibited by PADI standards. However, our guides will bring a high quality camera with them on the dive during the Diving Day Tour.
For more information about dry suit diving, please visit our website http://www.drysuitdiving.org
Our Souvenirs can be purchased in your booking process by selecting them under "Extras". If the Souvenir you are looking for is not listed below please contact us or leave a comment in your booking and we will bring it on tour with us.
The Silfra Tectonic Specialty Course can only be taken on The Silfra Diving Day Tour, the course can be added in your booking process by selecting it under "Extras".
Loading YouTube Player...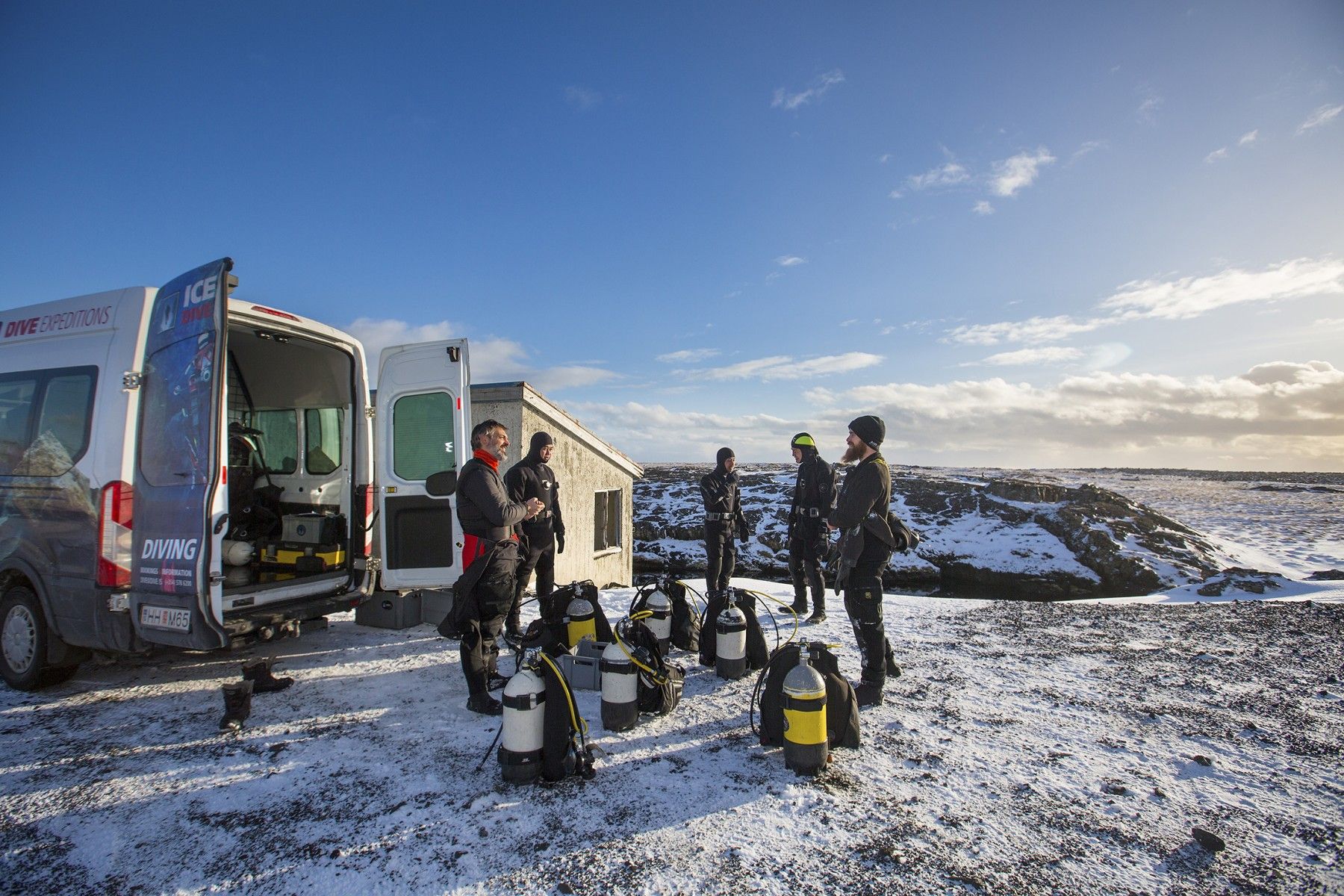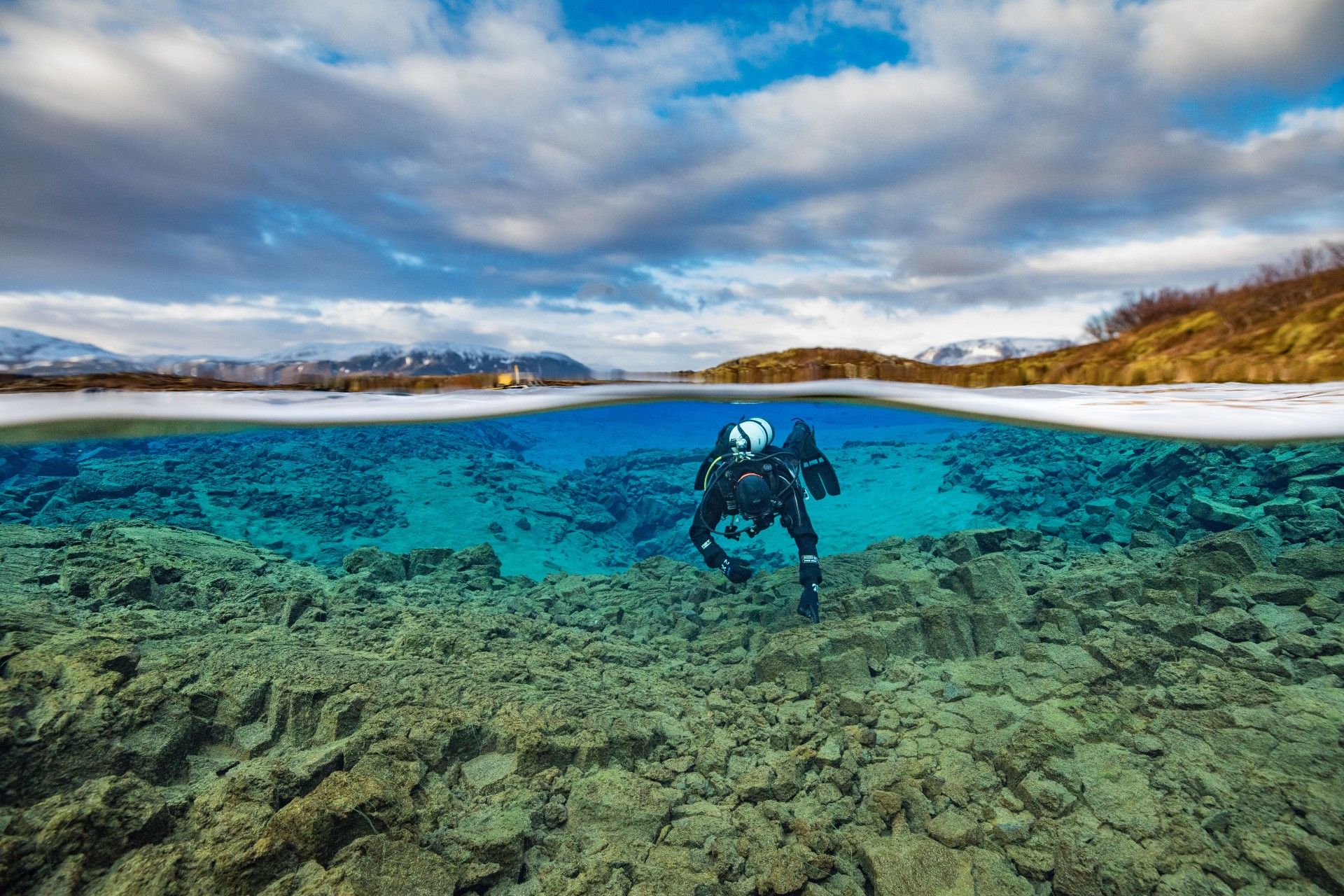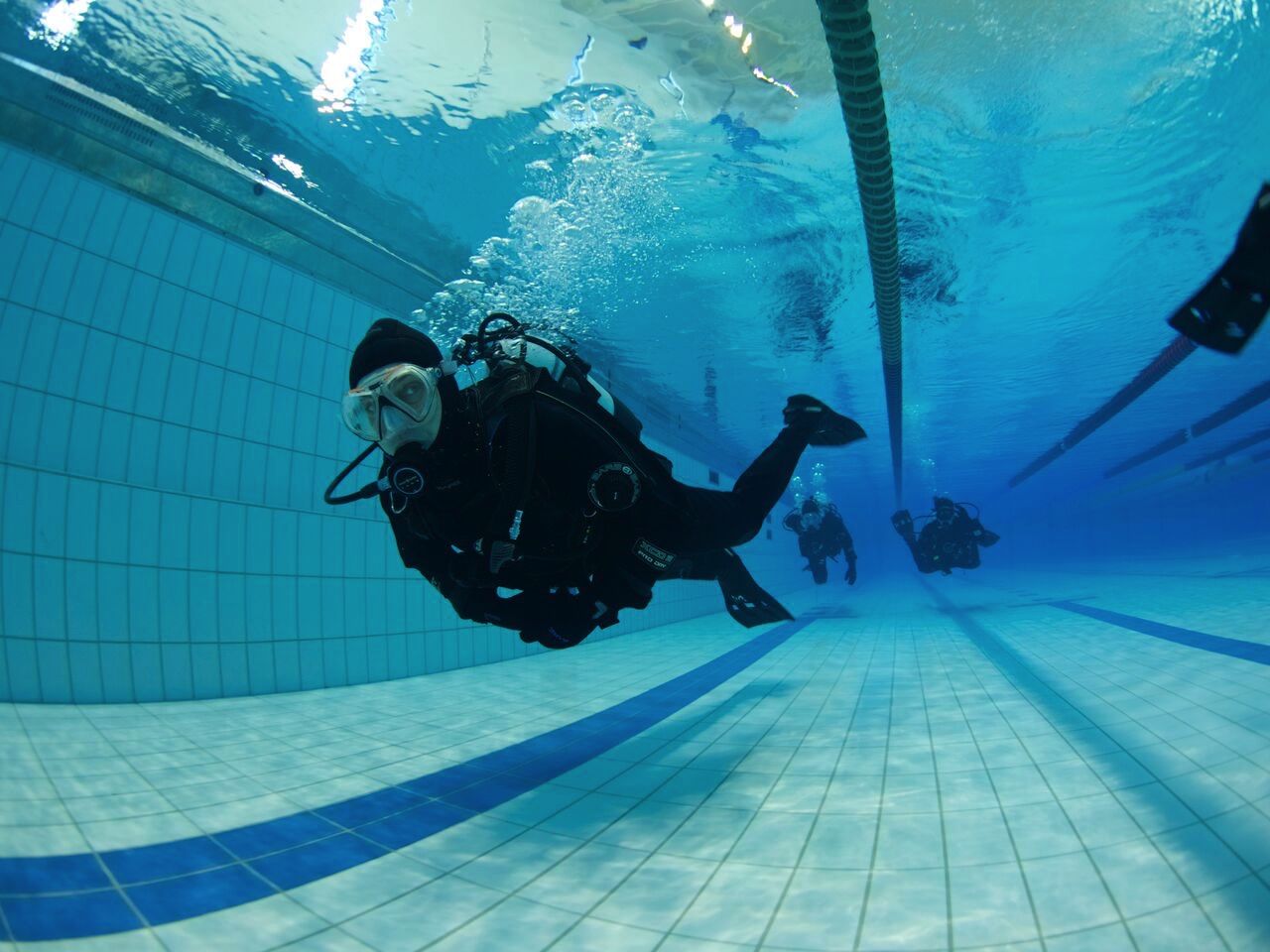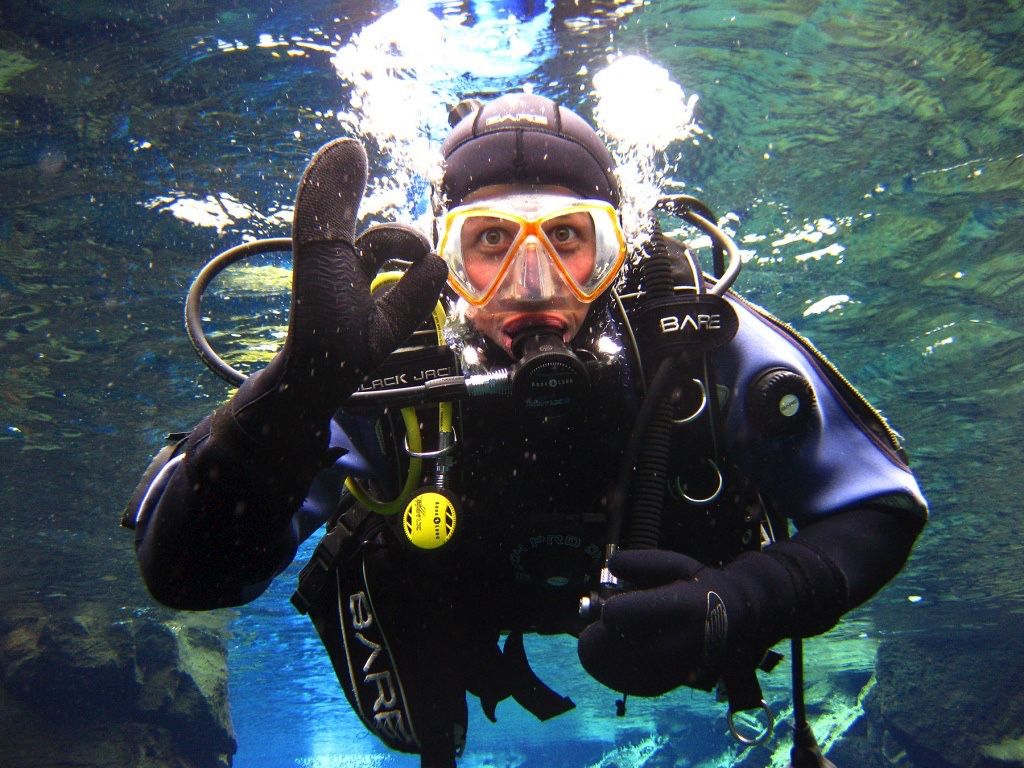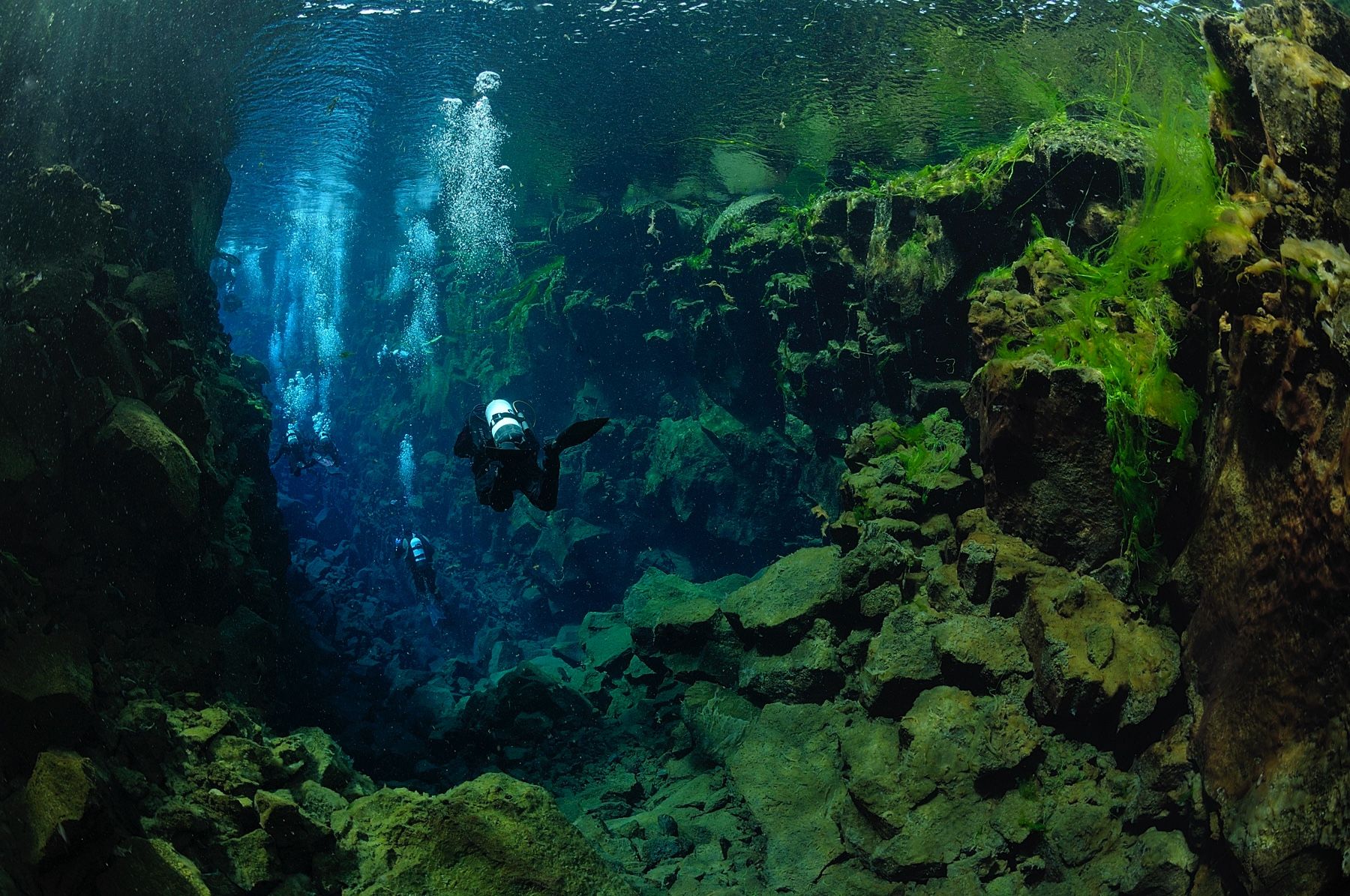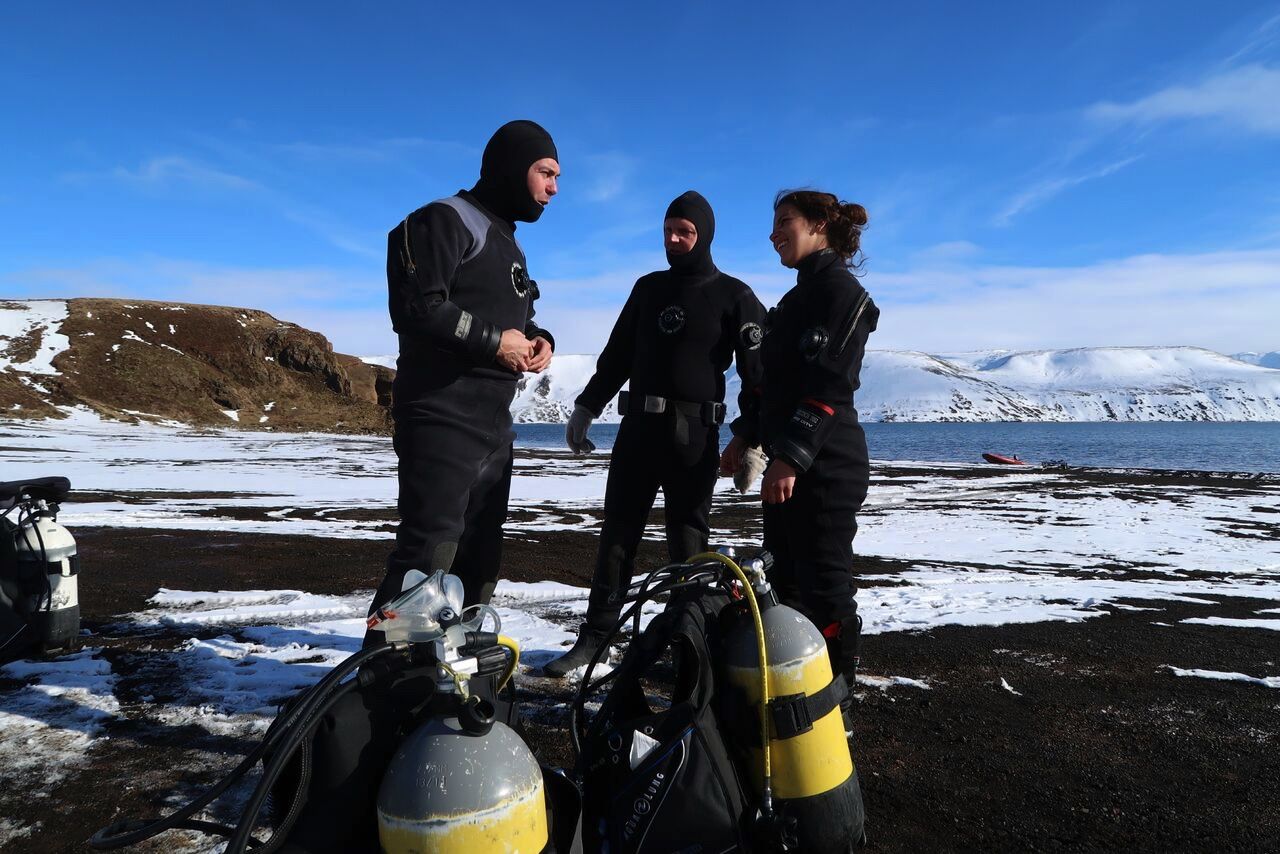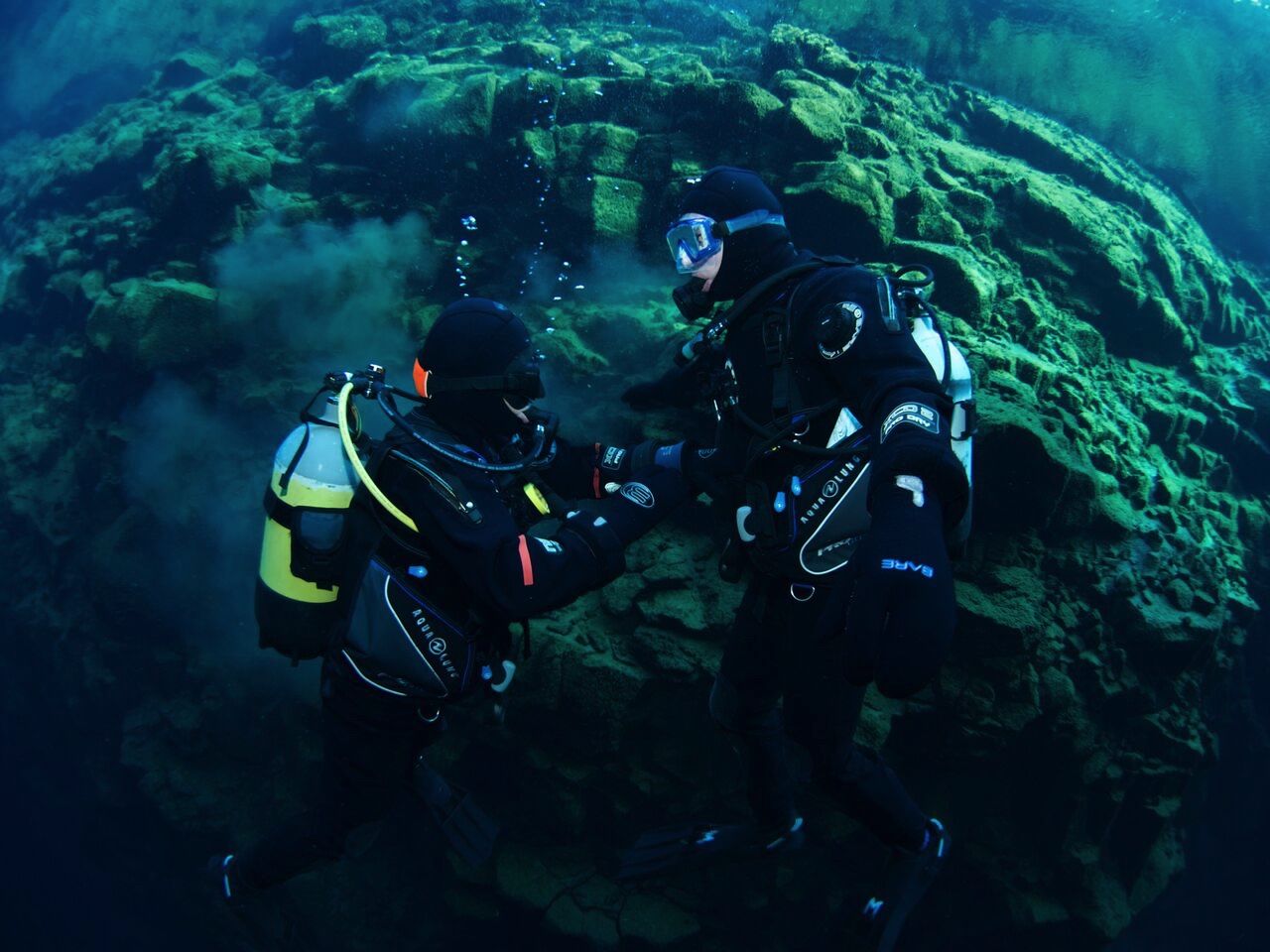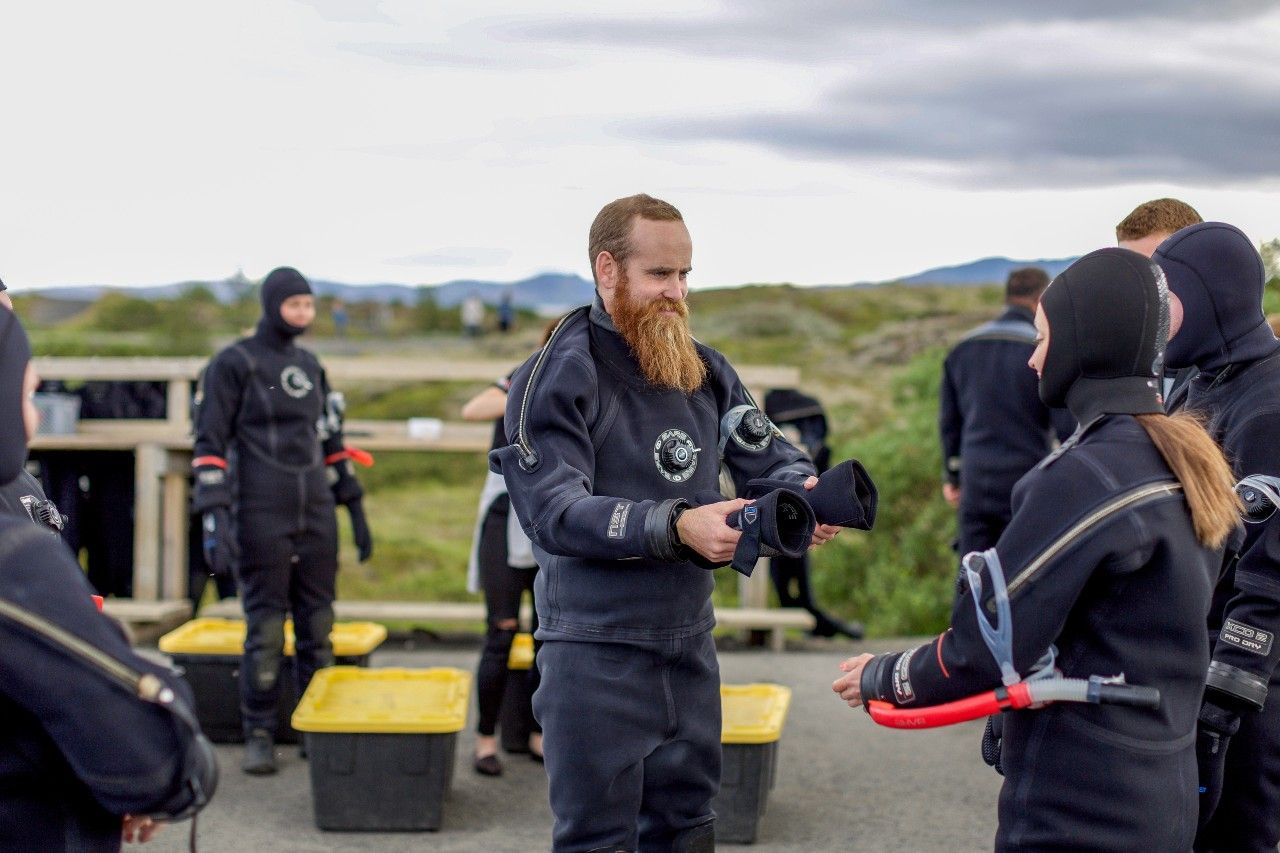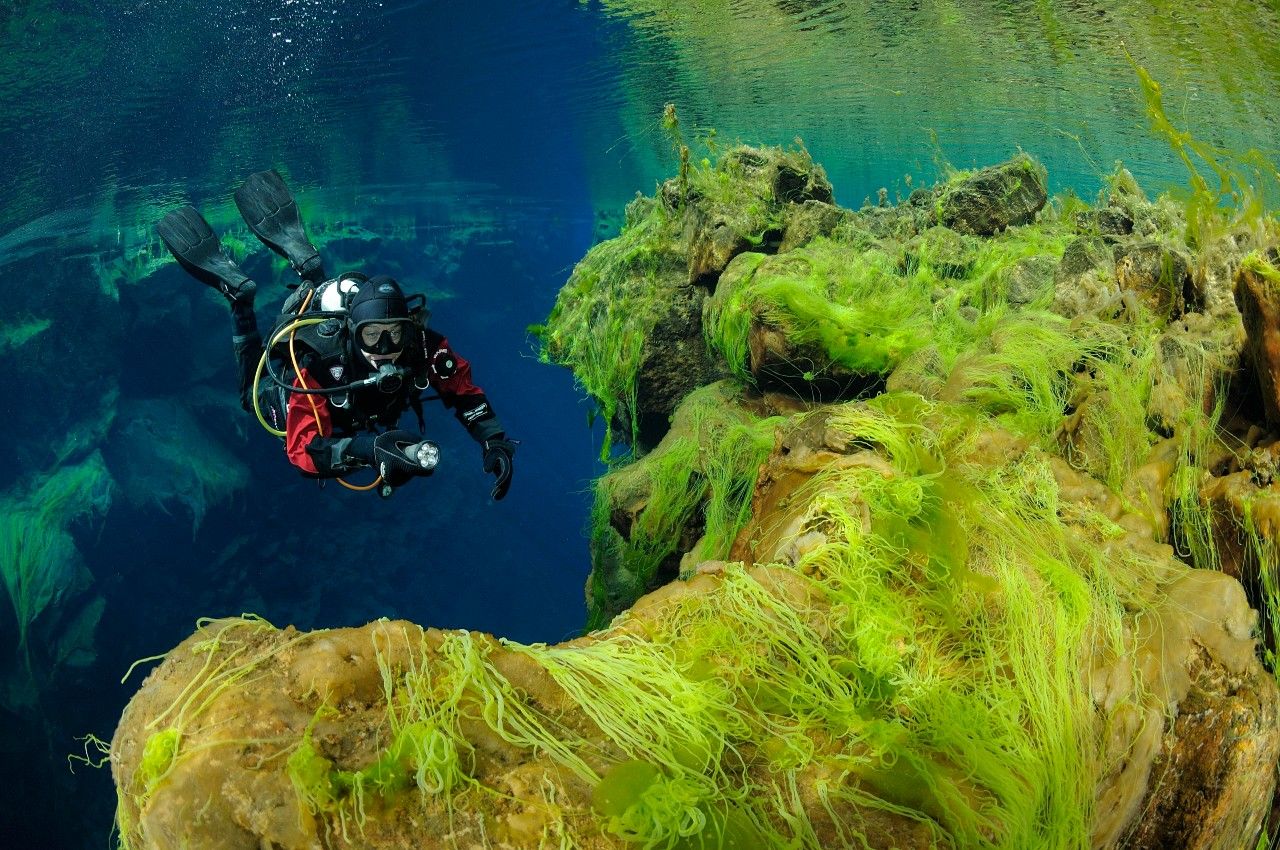 Frequently asked questions about our Dry Suit Course & Diving Silfra 2-Day Package
You might be interested in