Silfra - Thingvellir - Gullfoss - Geysir
On this tour we will drive the scenic Golden Circle route to the beautiful National Park Thingvellir, the active geothermal area of Geysir, and to Gullfoss, the most photographed waterfall in Iceland. All of these sights are a magnificent display of the power and beauty of nature and shouldn't be missed by any visitor in Iceland.
A diving adventure in the famous Silfra fissure is an unforgettable experience, there is a reason TripAdvisor chose our Snorkeling Tour the No 4 experience in the world!
We can proudly state that DIVE.IS will offer you the best service level at Silfra. Let us tell you why:
We have an extra person at Silfra assisting you before and after the snorkelling experience. We call this person Surface Support and they make sure your tour runs smoothly. They also provide extra safety for you and the guides.
We built our own changing room so that our guests have the opportunity to dress up inside a heated changing van.
After diving in the cold water, we warm you up with hot cocoa and cookies.
Our guides are all experienced PADI divemasters and instructors that have been through professional training before running any of our tours.
Let us tell you a little about the tour! You will be picked up at your hotel in Reykjavik by our trusted partners. This Golden Circle bus tour is guaranteed as a small group experience and your tour guides will be local experts, with great knowledge about the area and able to take questions due to the small size of the group.
You will visit all the sights on the Golden Circle, the most popular ones being the highly active Geysir geothermal area and the Gullfoss waterfall. Other sights include the Kerið crater and the Hveragerði village.
When you get to the Thingvellir national park, the driver will leave you at the viewpoint Hakið where the view is amazing. You will then have the opportunity to take a walk in the historic Thingvellir national park, all the way to Silfra where your diving adventure takes place. The walk is about 20 minutes but you should have more time to explore. You will be provided with a handy map of the area so you will find us with ease.
At Thingvellir we do one dive in Silfra. Silfra is a fissure created by the ripping apart of the tectonic plates along the Mid-Altantic Ridge. On this dive we will see the whole of Silfra: Silfra Hall, Silfra Cathedral and Silfra Lagoon. Please note that if you do not have the required dry suit diving experience (see below) you are welcome to book this tour as a snorkeler instead.
After a full day we will drive back to Reykjavik to close the Golden Circle and you will surely have no problem falling asleep.
Please note that in order to dive in Silfra you must have dry suit certification or 10 logged dry suit dives within the last two years of tour date and be able to provide written proof from a diving instructor of these dry suit dives.
If you want to share the experience with your friends or family who are not scuba divers, you can combine this tour with non-divers and snorkelers. Just add to cart and finish all the bookings together when ready.
Our Souvenirs can be purchased in your booking process by selecting them under "Extras". If the Souvenir you are looking for is not listed below please contact us or leave a comment in your booking and we will bring it on tour with us.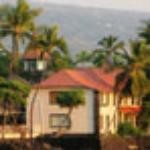 Diving Silfra & Golden Circle Tour
We had an excellent day touring the Golden Circle with DIVE.IS. First off the staff was very friendly, professional and knowledgeable. Our first stop was to dive Silfra which was super easy due to our expert guides Tania and Mario. They outfitted us and gave clear instructions all while maintaining great humor. The dive alone was fantastic but our guides made the experience even better. Off we went with Rudi to see the waterfall at gullfoss and the geysir in geysir. Rudi was an exceptional tour guide and went to great lengths to entertain our 10 year old son with the amazing Iceland history & sagas the entire time in transit. We would highly recommend this tour group for anyone seeing Iceland especially Rudi, Tania and Mario if you can.

Maximum 3 divers per dive instructor

10-11 hours

April 1st - September 30th

Minimum 2 participants
Please bring:
Your SCUBA dive certification card (PADI Open Water or equivalent)
Proof of dry suit certification or 10 logged dry suit dives within two years of tour date
Long underwear
Thick socks
Suitable clothes for the weather of the day
Included:
Free hotel pick up and return
Guided dive in Silfra
All necessary dive equipment
Hot chocolate and cookies after Diving in Silfra
Guided tour of Gullfoss & Geysir and surrounding area
Entrance fee into Silfra
Departures:
Please see our booking calendar to the right for available departures.
Safety requirements
Participants must:
be a certified diver at the level of PADI Open Water or equivalent

have dry suit diving certification and a logged dry suit dive within two years of the tour date OR have at least 10 logged dry suit dives within two years of the tour date and be able to provide written proof from a diving instructor of these dry suit dives. PDF

have read, signed, and followed directions on the online Diving Silfra Medical Statement (link provided in confirmation email) PDF

have our Diving Medical form signed off by a doctor if they are age 60 or older PDF

sign our liability release form at the start of the diving tour PDF

be at minimum 150cm / maximum 200cm

be at minimum 45kg / maximum 120kg

fit within our dry suit size chart PDF

be at least 17 years of age (signature of legal guardian required for under 18 year old participants)

be physically fit

be ready to wear a sometimes tight & constricting dry suit

be able to communicate in English

not be pregnant
Loading YouTube Player...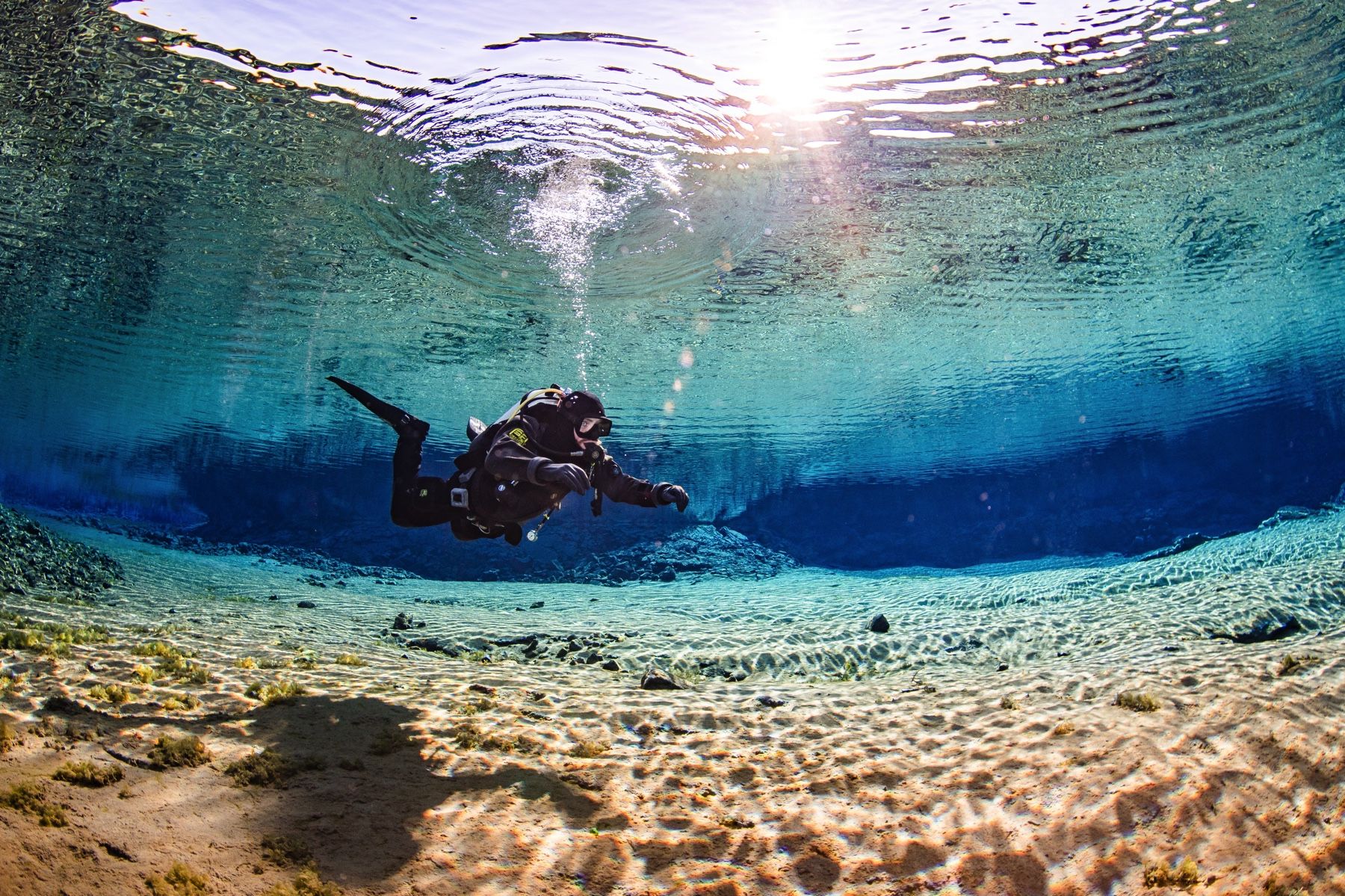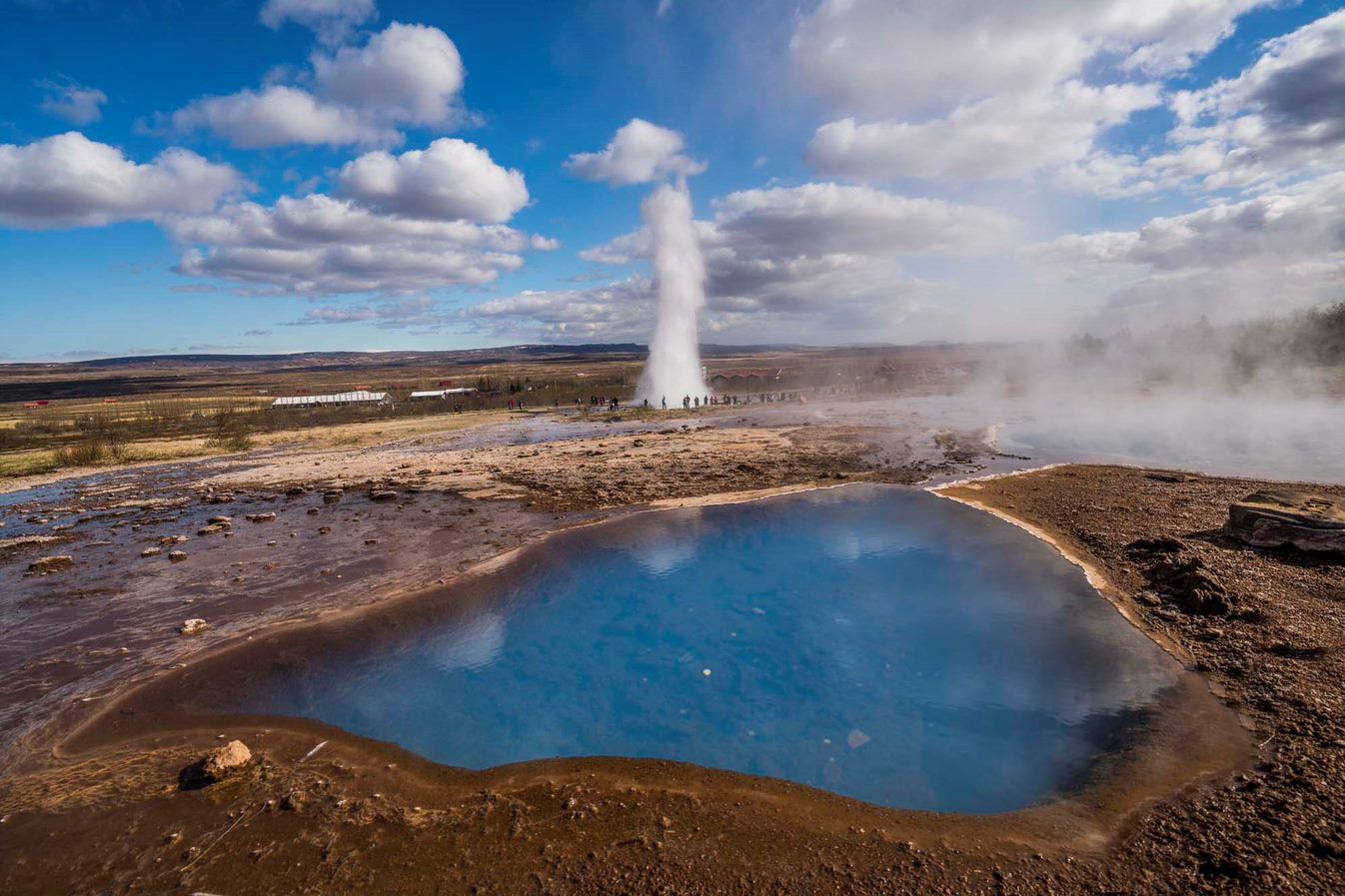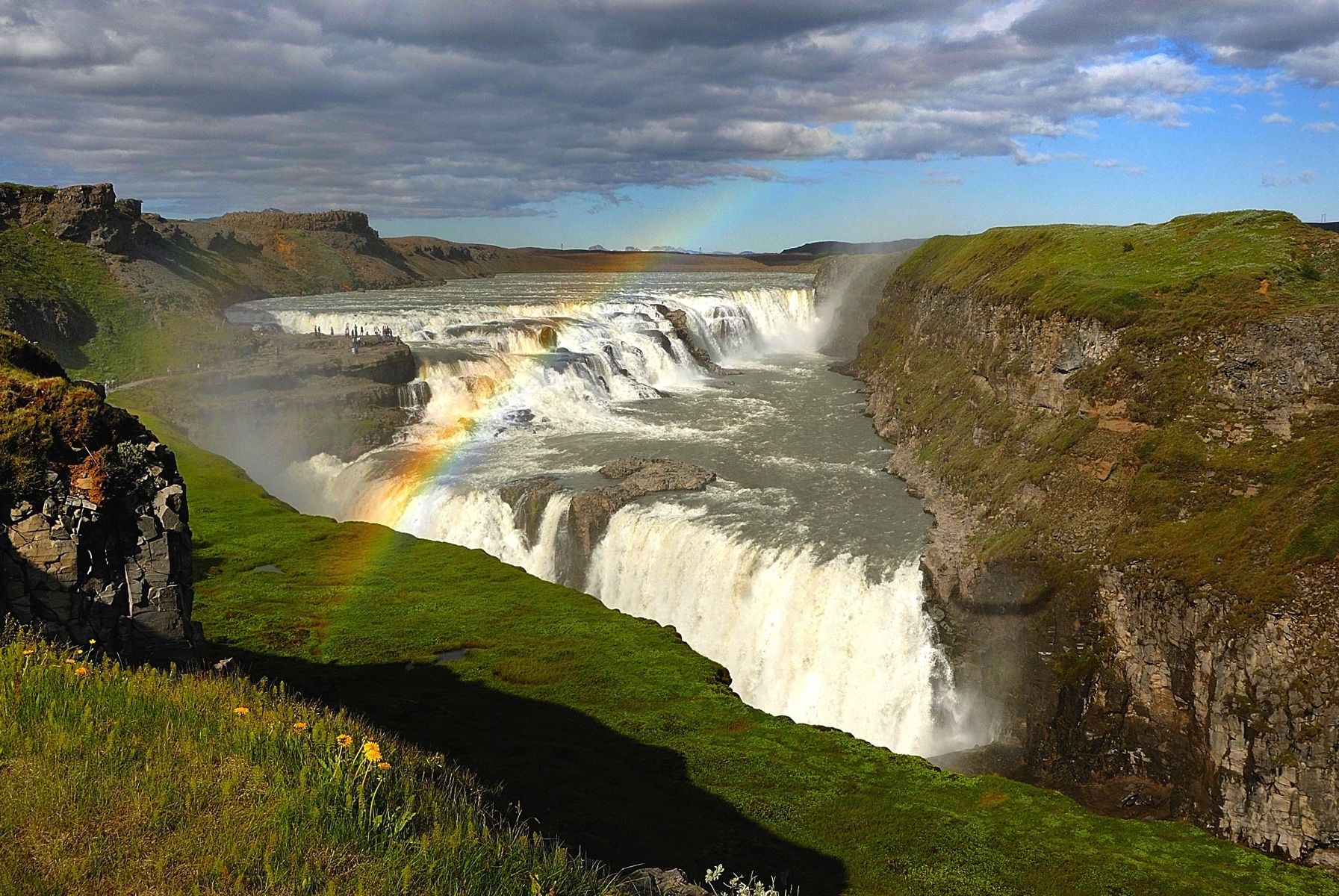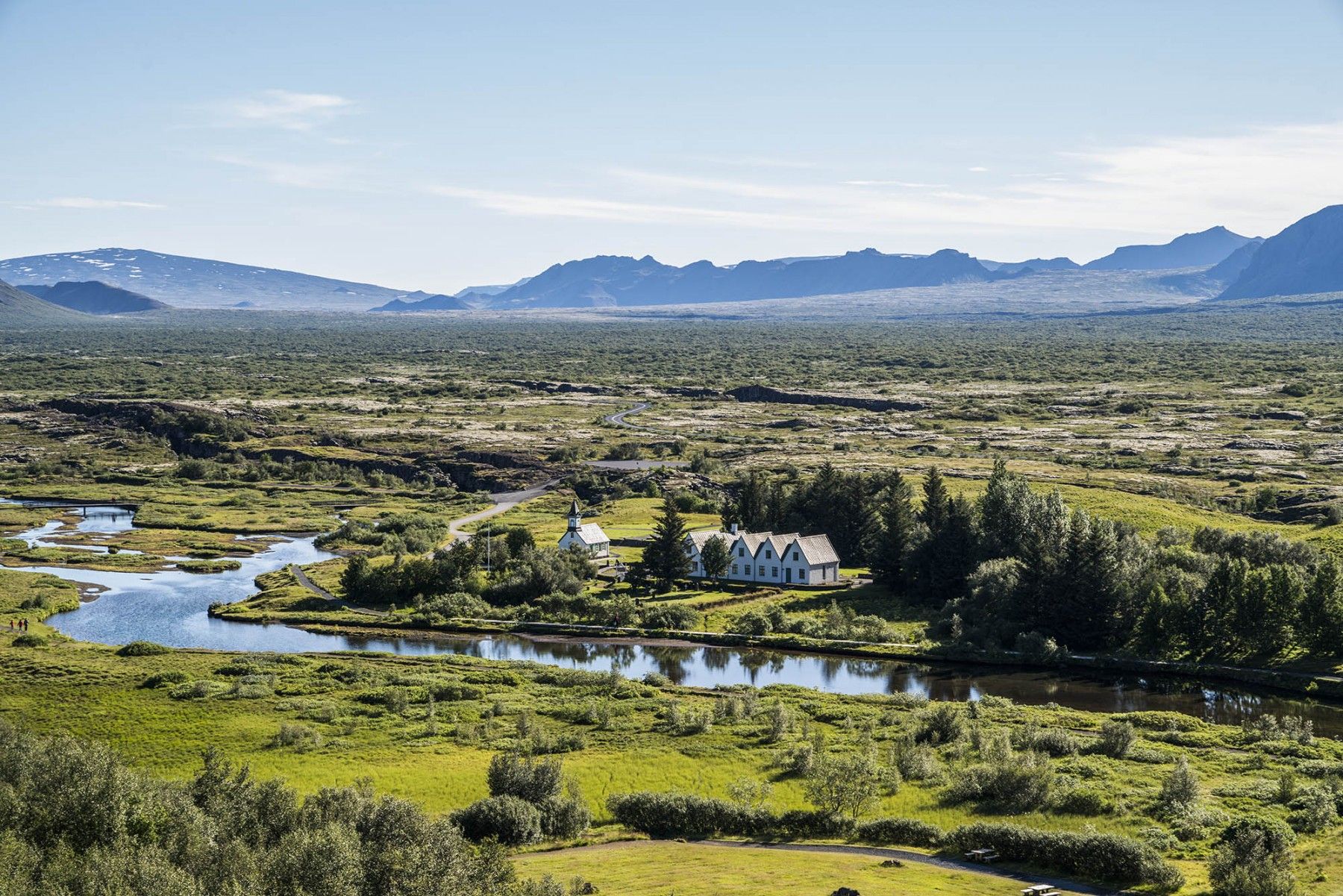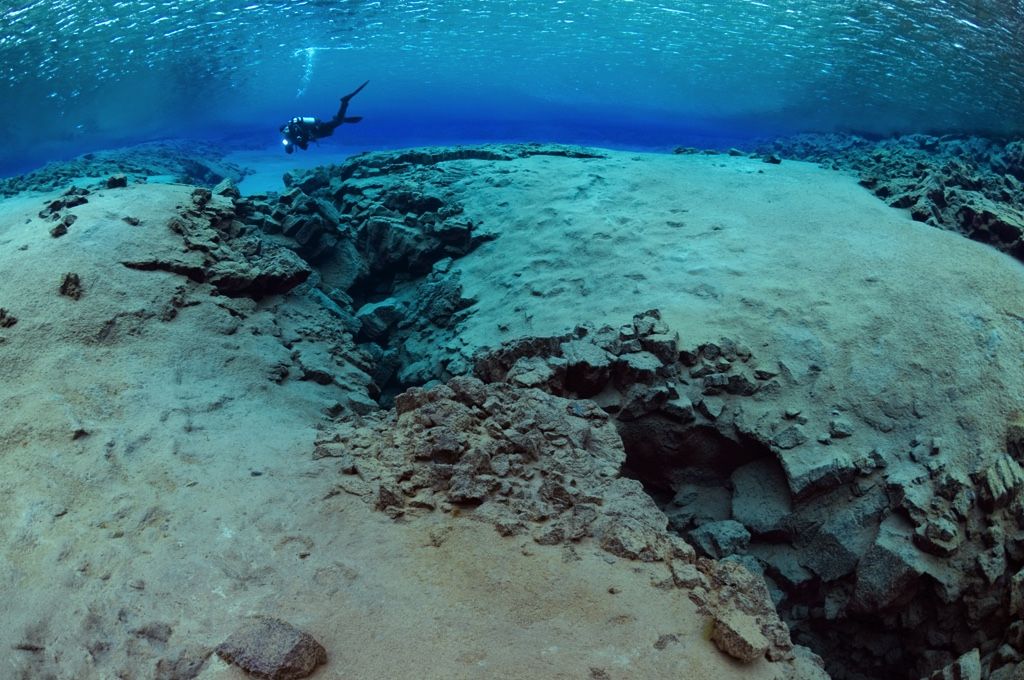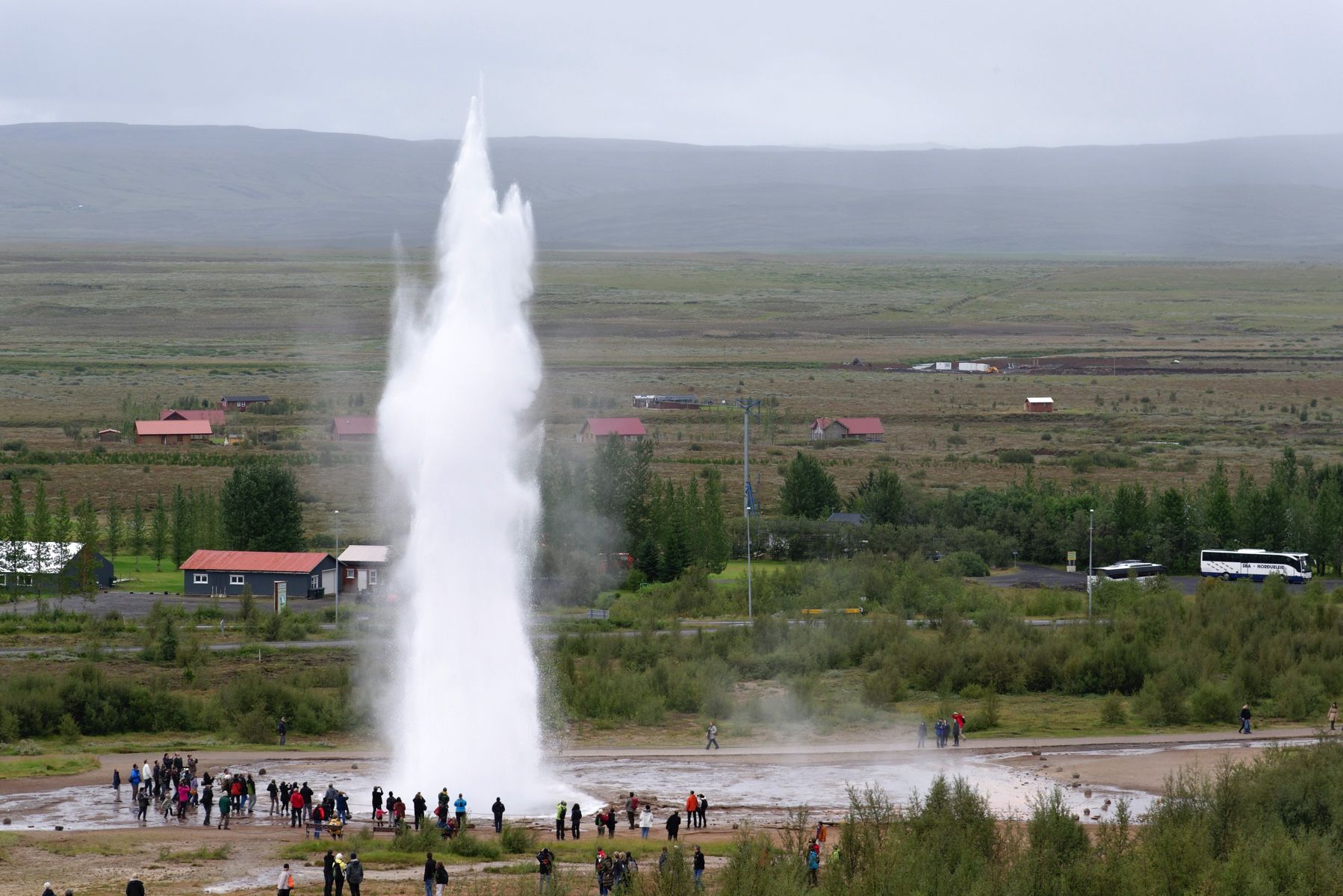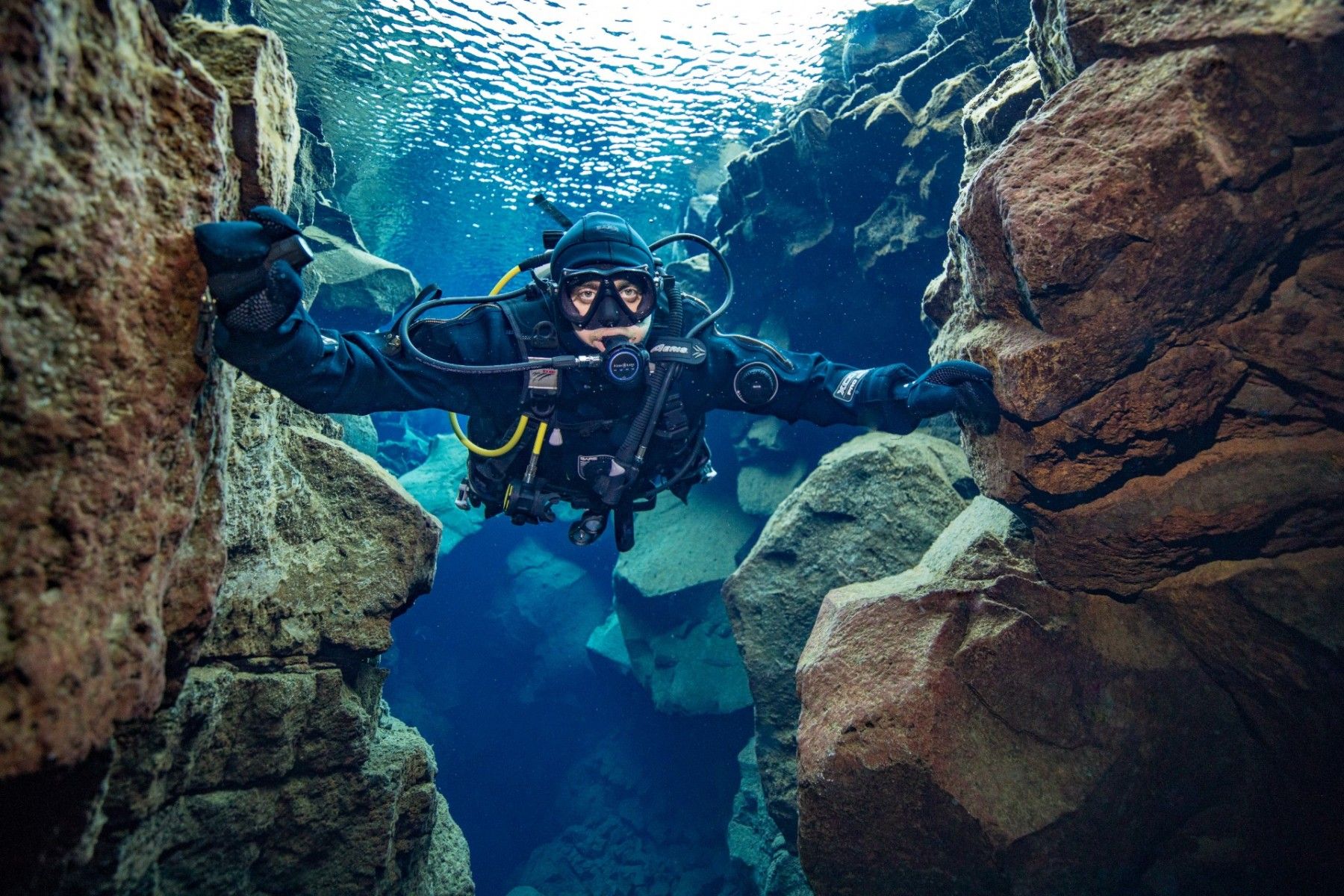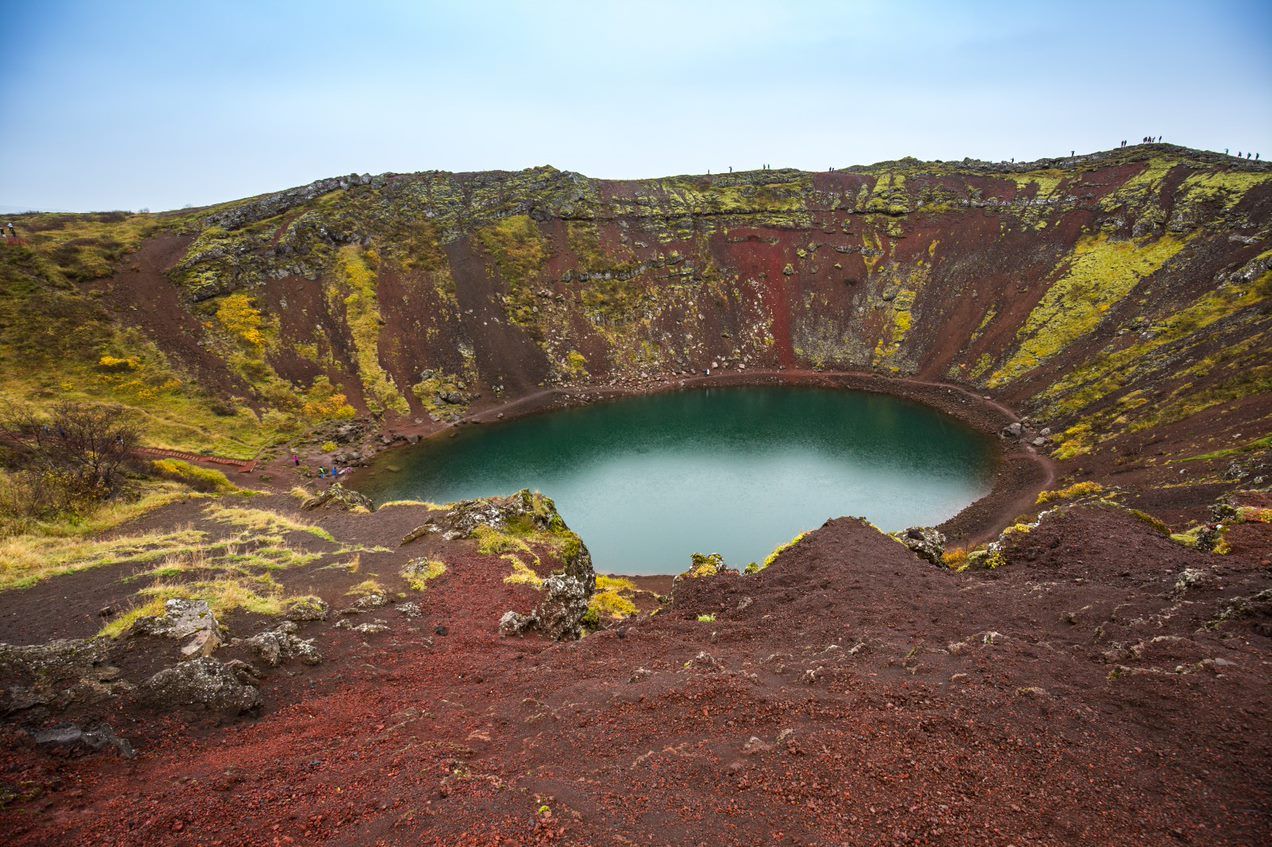 You'll visit these locations
Address
Gullfoss waterfall
Gullfoss
Silfra
Thingvellir National Park
801 Selfoss
Open in Google Maps