Take your first breath underwater!
Have you ever wanted to explore the underwater world? Ever wondered if scuba diving was something for you? This is a perfect opportunity to try the scuba diving out with an professional diver in a safe environment.
You will learn some basic skills all divers need to know and take your first breath underwater. The lessons take place in a swimming pool. This is a great way to try out the equipment and see if scuba diving is something for you.
A great activity for groups of friends and family to learn something new in a fun environment. If you are in charge of a work group or team, this is also a really fun team building exercise.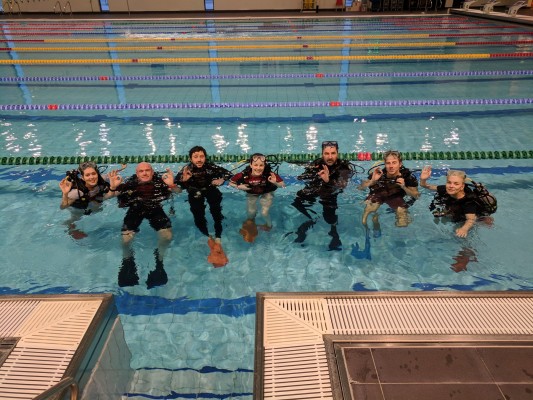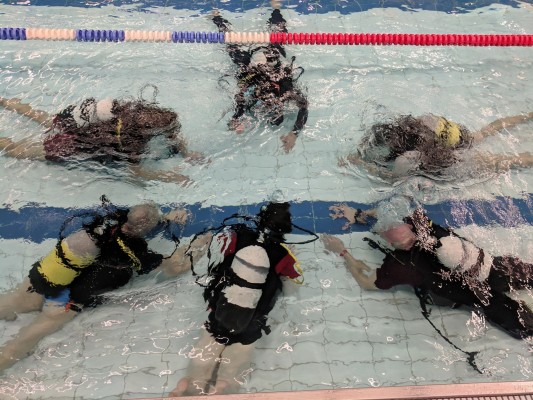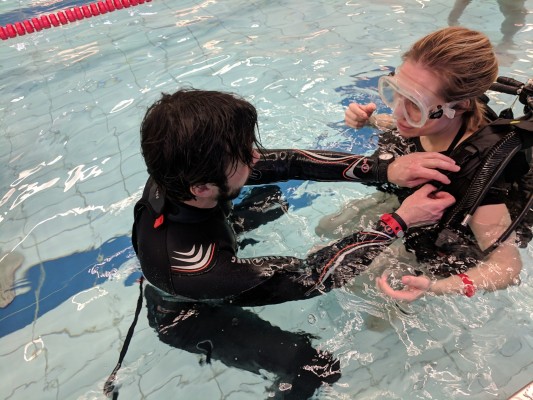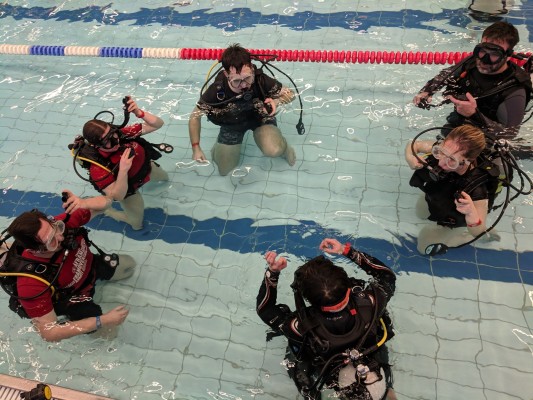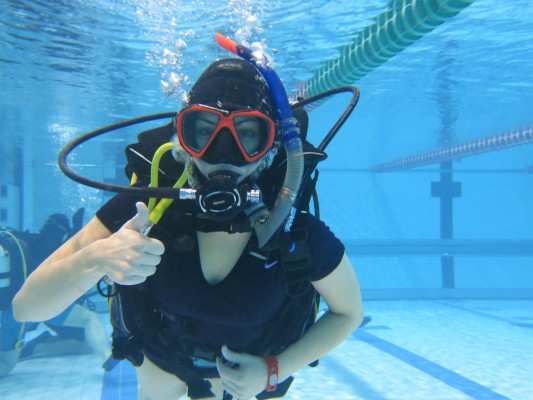 All year around. Contact us at dive@dive.is for details

Maximum ratio of 4 divers per 1 dive instructor

3 hours
Please bring:
Your swimwear
T-shirt and shorts
Spare clothes
Towel
Included:
Dive Instructor
1 guided discover dive
All necessary dive equipment
Safety requirements
Participants must:
be at minimum 150cm / maximum 200cm

be at minimum 45kg / maximum 120kg

fit within our dry suit size chart PDF

be at least 17 years of age (signature of legal guardian required for under 18 year old participants)

be physically fit

be able to communicate in English

be ready to wear a sometimes tight & constricting dry suit

not be pregnant
Frequently asked questions about our Discover Scuba Diving
Over the years we have collected the questions our divers have asked in regards to our tours.
Here are the most frequent ones. For the full searchable catalog view our FAQ page.
Are there any Souvenirs available?

Yes, we offer a variety of Souvenirs of Silfra and DIVE.IS including photo packages, t-shirts, jumpers, hoddies, hats , logbooks, postcards and stickers. Please have a look at our Souvenir page for more detailed information. If you want to buy souvenirs at Silfra, just ask the guide for information.

Can I wear my jewellery?

Small stud earrings, non removable piercings and narrow chain necklaces can be worn without any problem. However bracelets, watches, chunky necklaces and dangling earrings need to be removed. With regards to rings, they can be worn without any problem, but we ask that rings with large stones are either removed, or twisted around to the palm. Rings with sharp edges are best removed so they do not catch on the gloves and wrist seals.

Do I need a towel? Do you provide them?

We unfortunately do not offer towels on our tour. You will only get wet on your head and hands so a towel is not really needed. You are however more than welcome to bring your own, and if you have long hair you might want to bring a towel to dry it after the tour.
View all our FAQs
You might be interested in