Dive Silfra with a personal guide
Make sure you and your buddies don't get split up in different groups
A scuba diving adventure in the famous Silfra fissure is an unforgettable experience and a bucket list worthy dive. Even better when you can experience it with a guide just for yourself and your buddies. This tour is a great option if you want to make sure that you and your friends won't be divided in different groups.
We can proudly state that DIVE.IS will offer you the best service level at Silfra. Let us tell you why:
We built our own changing room so that our guests have the opportunity to dress up inside a heated changing van.
After diving in the cold water, we warm you up with hot cocoa and cookies.
Our guides are all experienced PADI divemasters and instructors that have been through professional training before running any of our tours
Our scuba diving tour of Silfra is a once-in-a-lifetime opportunity for you and your buddies to experience a fascinating underwater world that is unique to this site. Nowhere else on Earth will you ever find such transparent water and unbelievable colors! The glacial water that fills the Silfra fissure has been filtered through underground lava rock for centuries, a process that makes it crystal clear and with 120 meters of visibility.
This tour is only available on request and it allows you to reserve a guide just for your group of up to 3 people.
This will give you a more personalised experience and ensure you and your friends will not be split up in different groups with different guides.
At your arrival at Silfra, you will be welcomed by your guide. Your diving equipment will be ready and your guide will give you a detailed briefing of the dive and of the peculiar Silfra environment.
After making your way to the entry platform (3-minute walk from the meeting point), you will spend about 30 minutes diving through the four parts of Silfra: the Big Crack, the Hall, the Cathedral and the Lagoon.
These sections offer different sceneries and rock formations and the full spectrum of Silfra's colours and clarity become more and more apparent as you proceed through the fissure.
At the end of the tour, you will make your way back to the meeting point, where your guide will help you out of your gear and offer you hot chocolate and cookies to warm up.
The price for this tour is intended for a group of 1 to 3 people.
This is a self-drive tour and we will meet you at the Silfra meeting point in Thingvellir National Park. If you need to be picked up in Reykjavik or need a more flexible start time, please let us know in advance so that we can give you a final price, or arrange a fully private tour for you.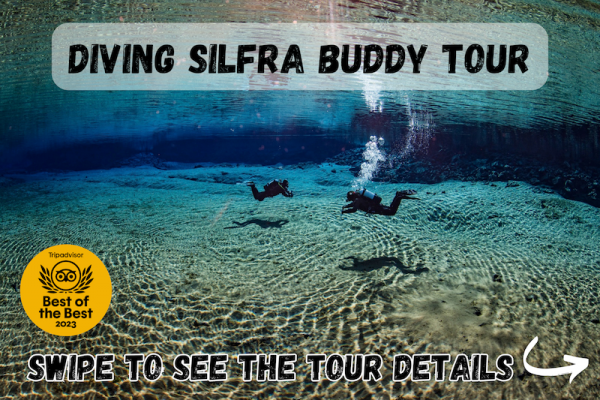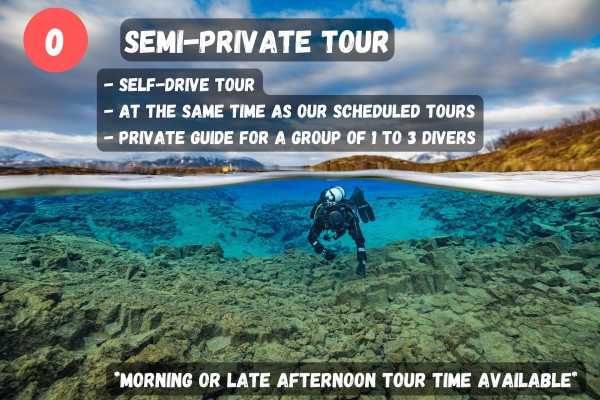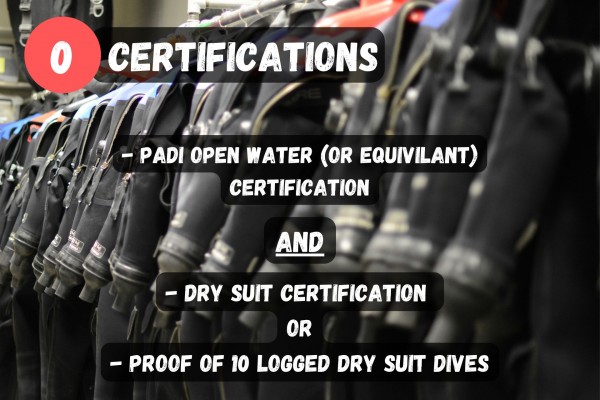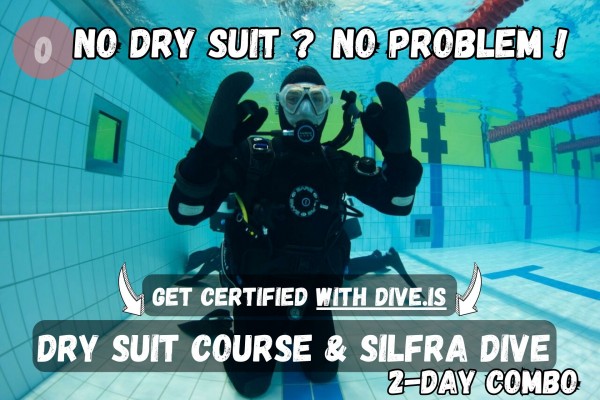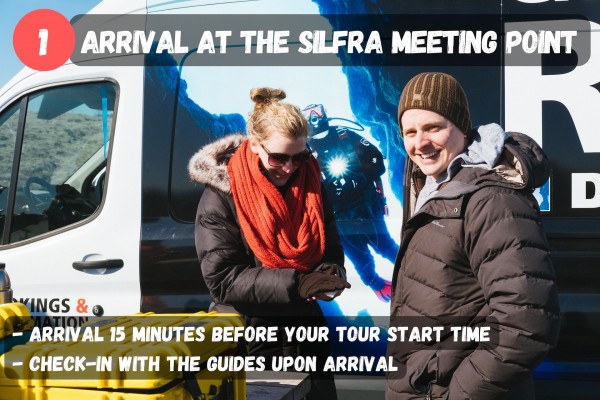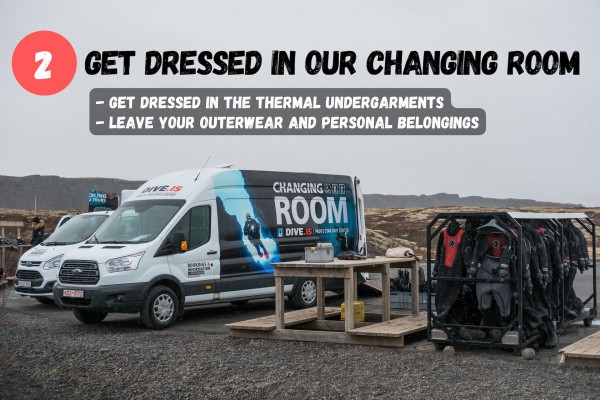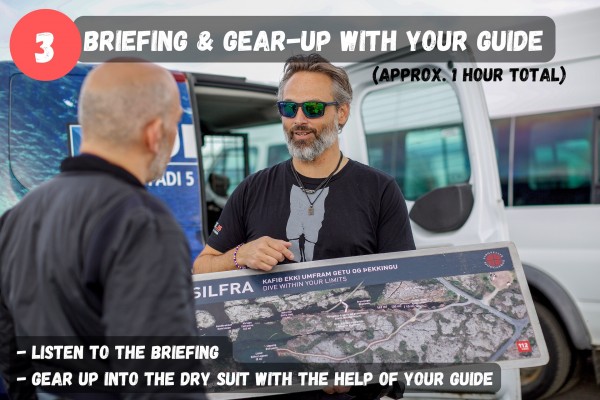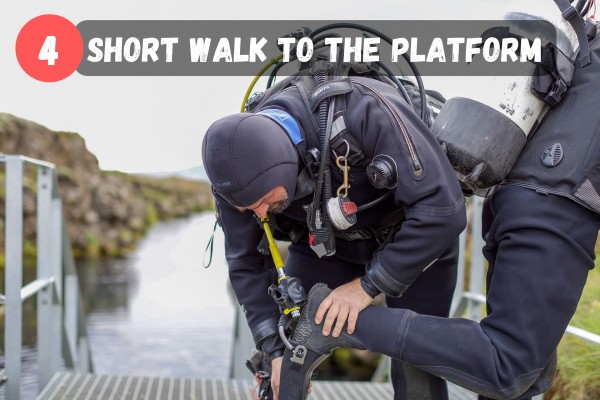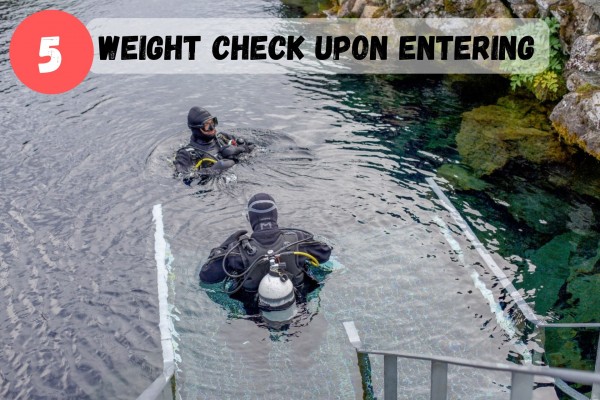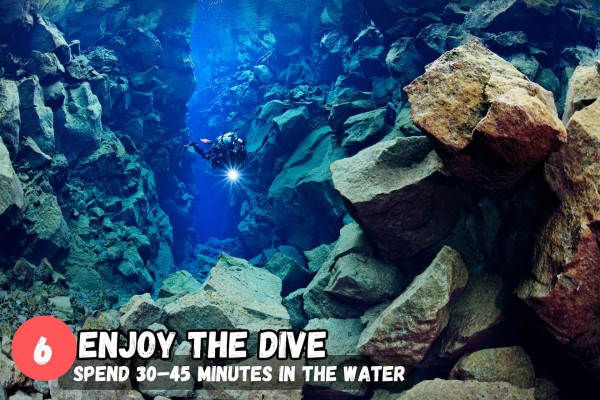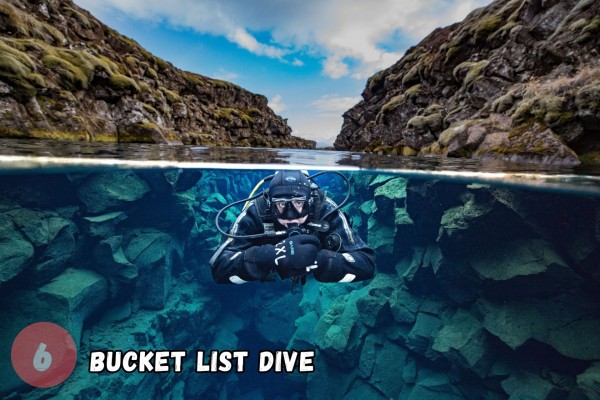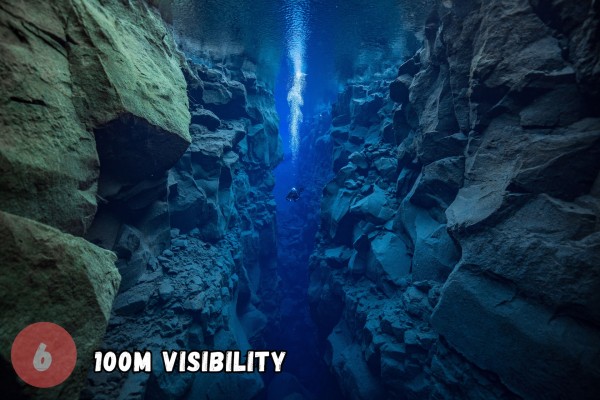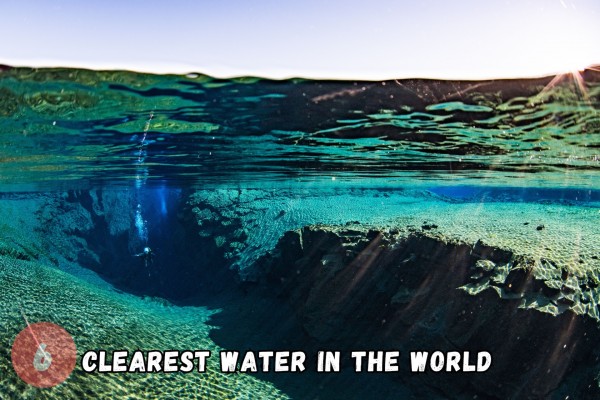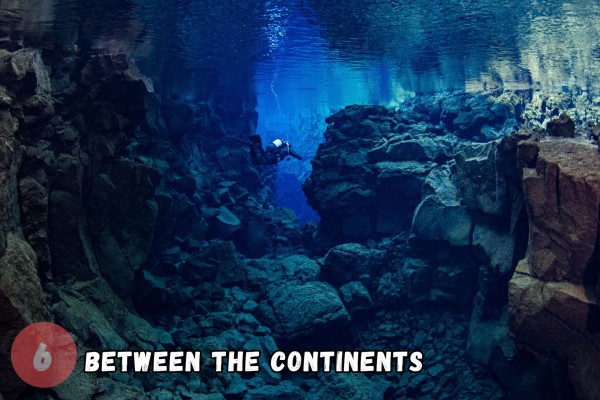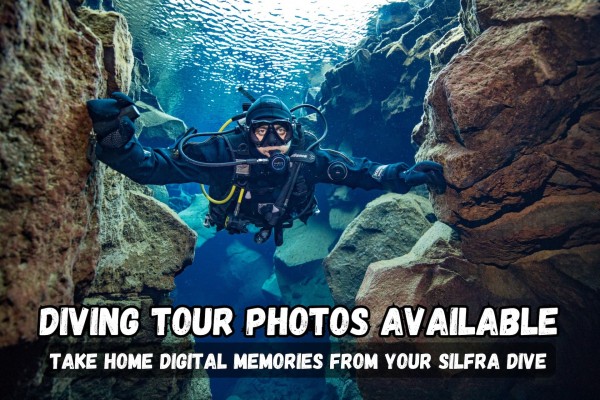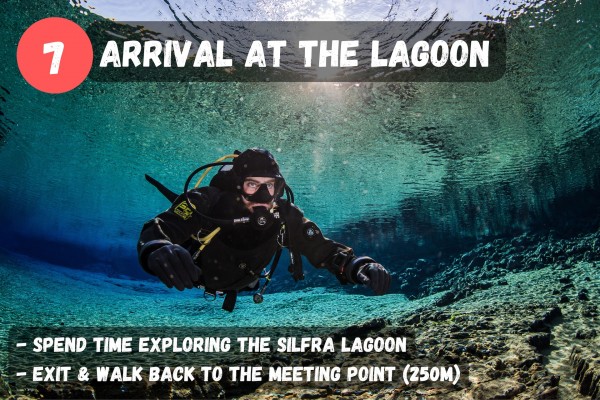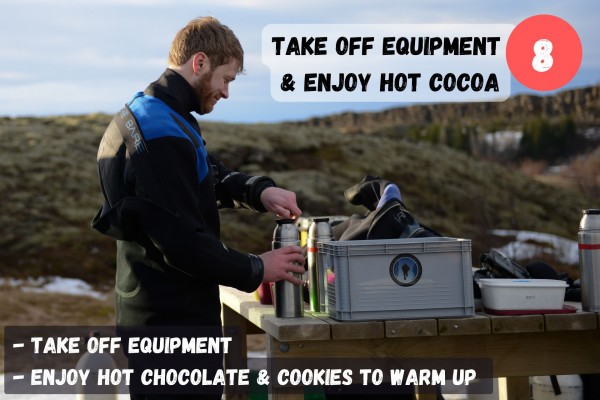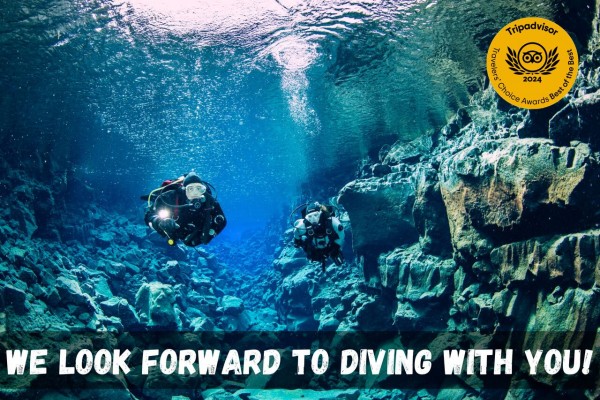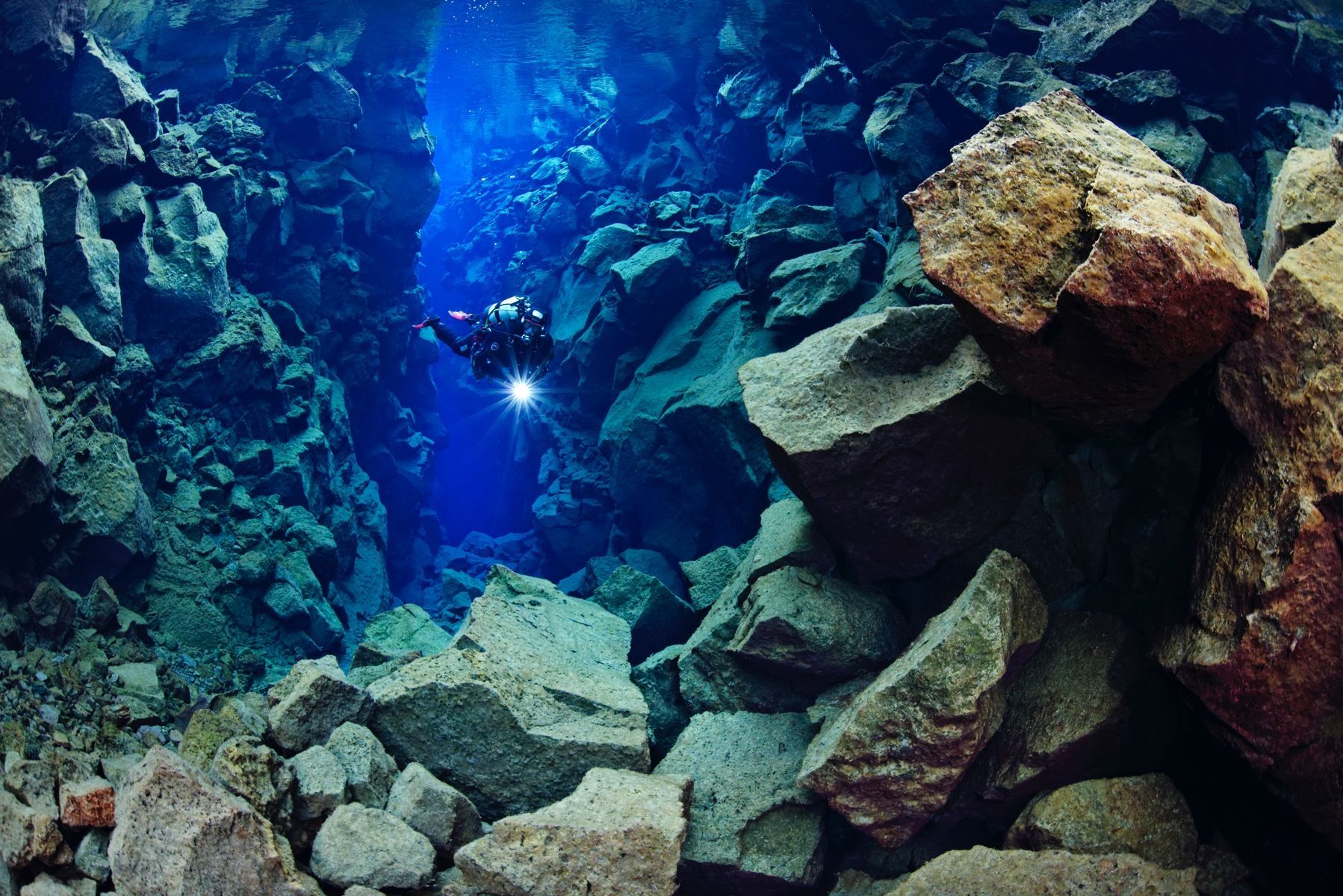 You might be guided by one of these nice guys