If you are interested in experiencing the ever-present natural elements in Iceland, this tour is for you! You will scuba dive in the cold and clear water in one of the world's most amazing dive sites, Silfra, then warm up in the spa and saunas in the relaxing Laugarvatn Fontana spa.
We can proudly state that DIVE.IS will offer you the best service level at Silfra. Let us tell you why:
We built our own changing room so that our guests have the opportunity to dress up inside a heated changing van.
After snorkeling in the cold water, we warm you up with hot cocoa and cookies.
Our guides are all experienced PADI divemasters and instructors that have been through professional training before running any of our tours
Your adventure begins with your diving tour at Silfra. Silfra, the famous fissure between the Eurasian and North American tectonic plates, provides an underwater experience unlike anywhere else on earth. Diving in the crystal clear glacial water will give you a 100+ meter view right in to Lake Thingvallavatn as you pass through an expansive canyon created by the slow separation of the tectonic plates.
All divers on this Silfra Diving Tour must have dry suit diving certification OR 10 logged dry suit dives within two years of the Silfra tour date. These 10 dives must be confirmed with written proof signed by a diving instructor.
This is the Cold part of this day tour but no need to worry as Silfra is always a comfortable 2-3°C. You will also be provided with a dry suit and an undergarment to keep you dry and warm.
After your 30-40 minute scuba diving session in Silfra, we warm you up with hot cocoa and cookies. You can then explore the Thingvellir area, a Unesco heritage site to your desire before moving on to Laugarvatn Fontana to relax.
Laugarvatn village has been a place to bathe since viking times as a geothermal hot spring is situated right by Lake Laugarvatn warming up the water. Laugarvatn Fontana took the idea one step further and built their steam rooms on top of the bubbling hot spring making the experience truly Icelandic and unique. Guests can also relax in the natural pools and hot tubs in between dips in the cold lake.
Silfra and Laugarvatn Fontana are both on the Golden Circle, making this tour the perfect Golden Circle activity and spa self-drive combo in Iceland!
Once you are hot you can continue on the Golden circle, you are only a stone's throw away from the famous hot spring Geysir and Gullfoss waterfall.
This is a combo self-drive tour (pick up is not an option). Meeting point for Silfra Diving is at Thingvellir national park. The drive from Reykjavik is about 1 hour.
Please visit the Laugarvatn Fontana website to see their exact location. The drive from Silfra is about 30 minutes. The time on your voucher is an approximate time. You do not have to go at that time, your voucher is valid all day. Laugarvatn Fontana also has an excellent lunch and dinner buffet plus the one and only Geothermal Bakery where you can experience the very Icelandic pot-baked bread we call Rúgbrauð.
If someone in your party doesn't dive but wants to visit the spa with you, you can book them in from our Laugarvatn Fontana tour page. There is also an option to snorkel Silfra, a truly unique experience for non divers.
Our Souvenirs can be purchased in your booking process by selecting them under "Extras". If the Souvenir you are looking for is not listed below, please contact us or leave a comment in your booking and we will bring it on tour with us.
Photos from your tour can be purchased directly from your guide at Silfra for 3000 ISK.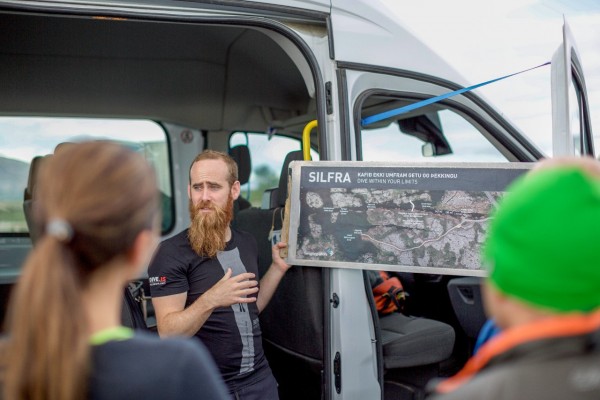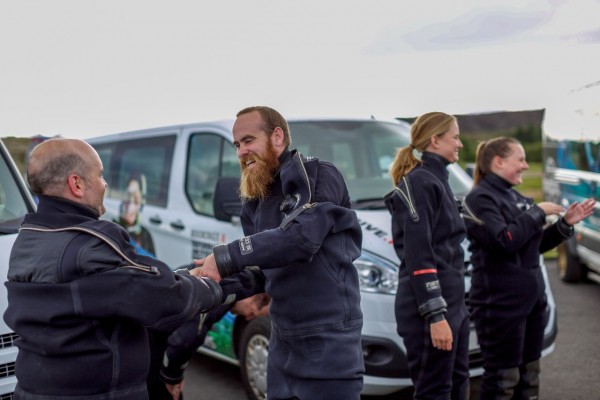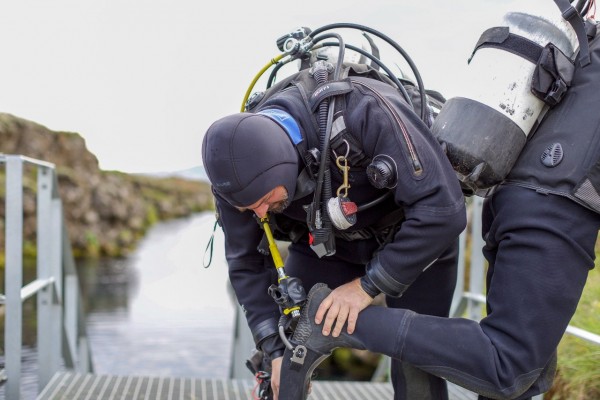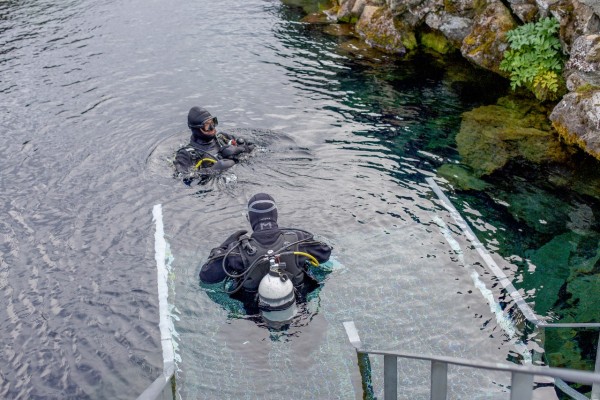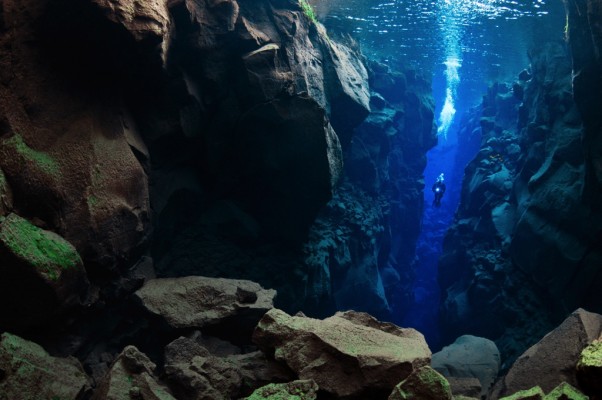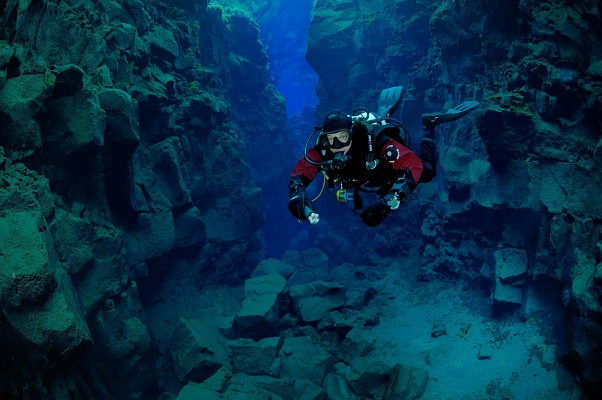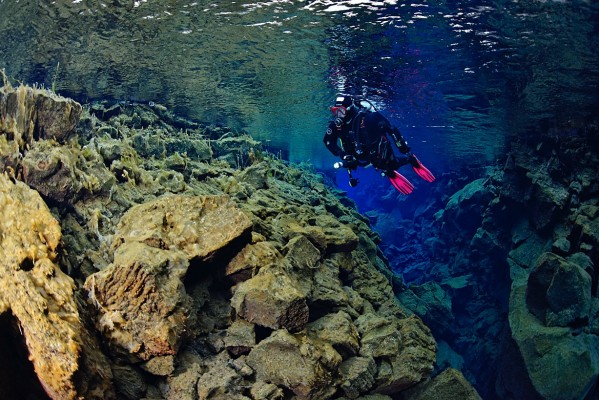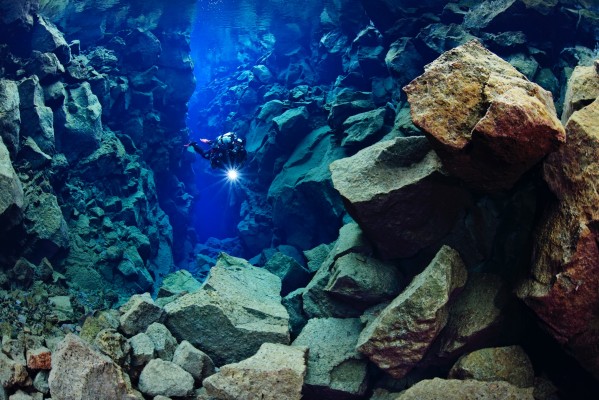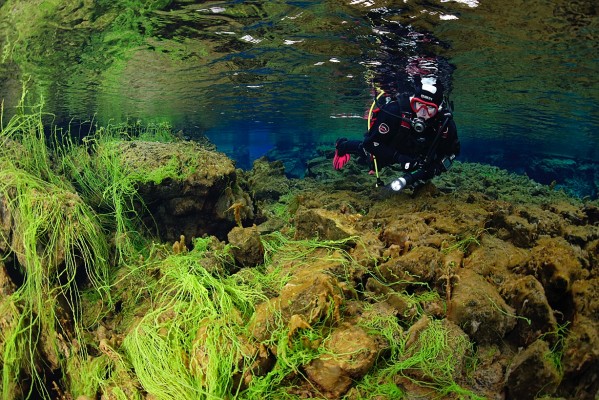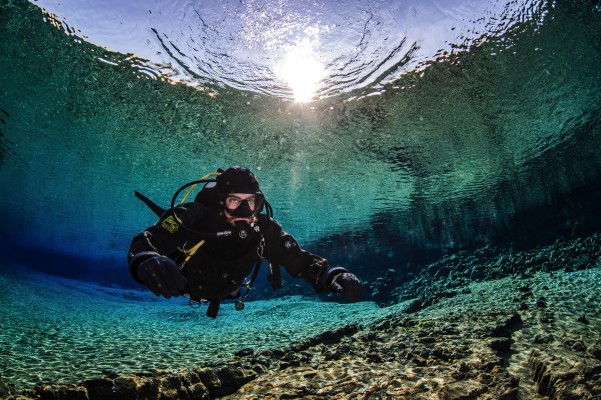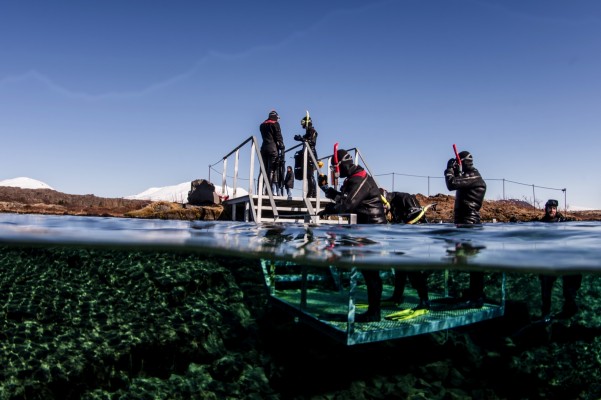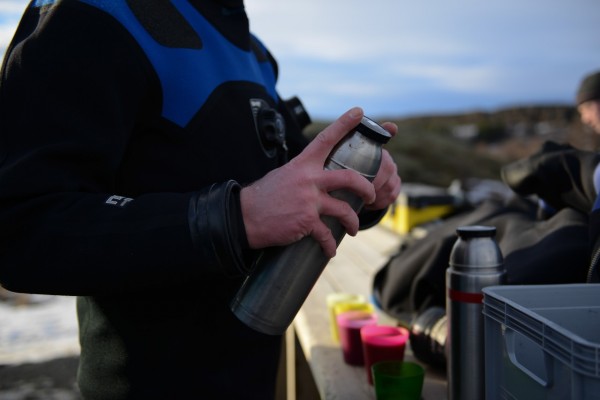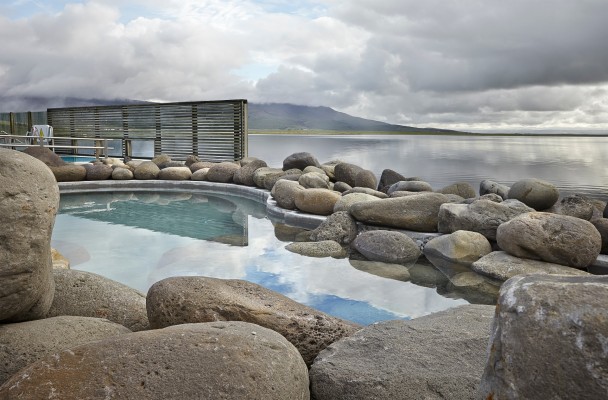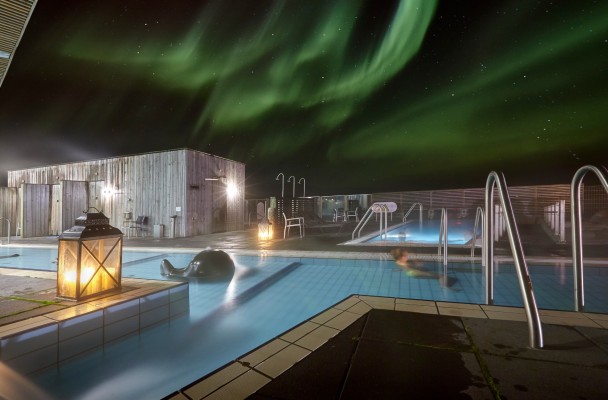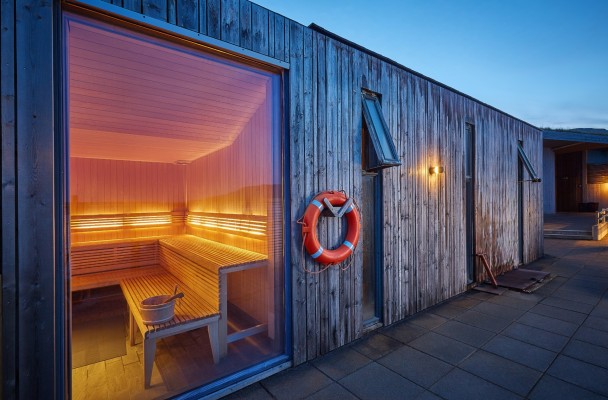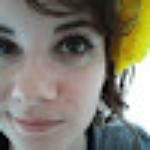 Unsure? Just do it, you will not regret it at all.
My experience was amazing. I had some problems with the payment but the customer service was quick and helpful and everything was solved quickly. The experience itself has been wonderful. Charly, our guide, aka Mr. Perfect Buoyancy was very helpful and a super skilled guide. He gave us a long briefing without being boring and helped us prepare for our experience in a fun and relaxed way. I never felt out of place even if it was my first cold water diving. The equipment was adequate and I never felt cold even if water was 2 °C. As per the place... well pictures really reflect the beauty of the place. Simply stunning. 100% recommended. Hot chocolate and cookies at the end were just the cherry on top of the sundae.

(If you have booked a tour with pick up you will first meet your driver at the selected pick-up location in Reykjavik)
Arrival at the meeting point at Silfra 15 minutes before the tour start time, check-in with guides
Division into groups of 3 people, one group per guide
Briefing and gear-up with your guide (∼1 hour total)
Once you are fully dressed, your guide will take a number from the park ranger and that will be your group's number to enter the water
Make your way to the entry platform, short wait (wait time may vary)
Weight check upon entering the water
30-45 minutes spent in the water
Exit through platform, walk back to the meeting point (∼250 meters)
Take off equipment, enjoy hot chocolate and cookies to warm up
At this point, you will have time to chat with your guide, ask any questions you might have and take a look at the pics taken during the tour
When you checked out the beautiful Thingvellir National park you start making your way to Laugarvatn Fontana Spa (about 30 min drive)
The start time on your ticket is flexible, you can show up sooner or later then what the ticket states
Relax at the saunas and spa as long as you like
Continue on your journey, whether it be the Golden circle or back home
Loading YouTube Player...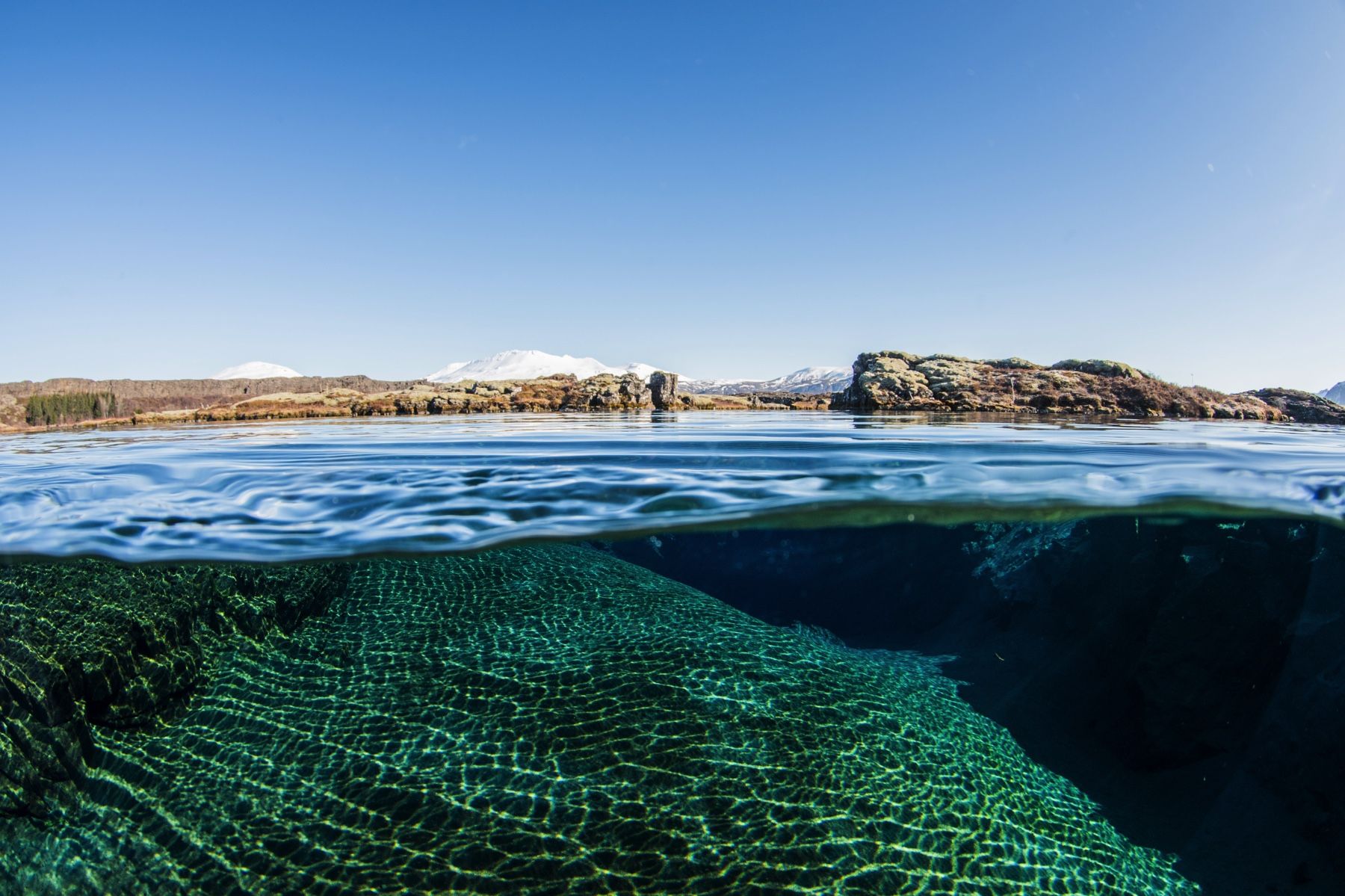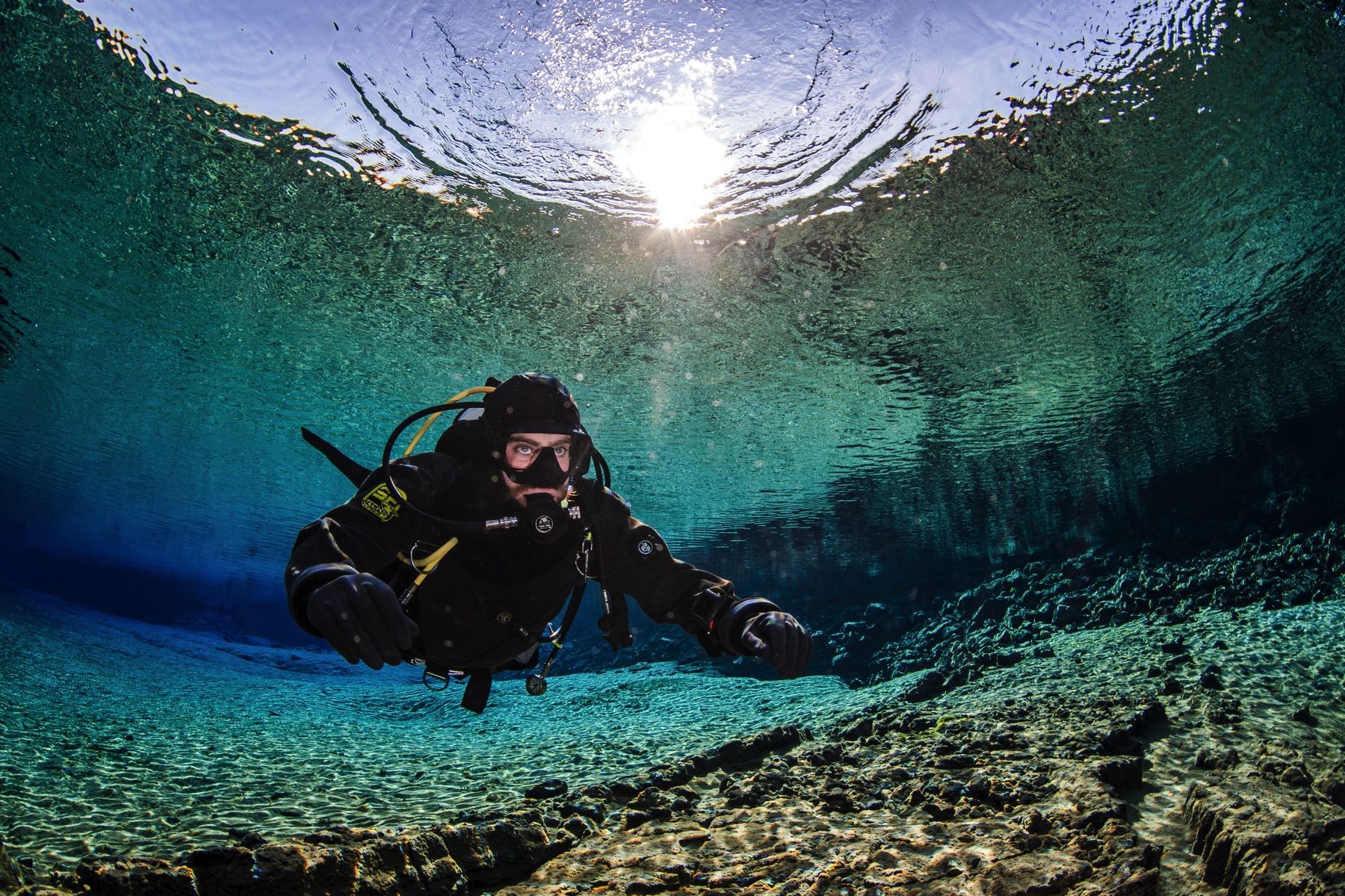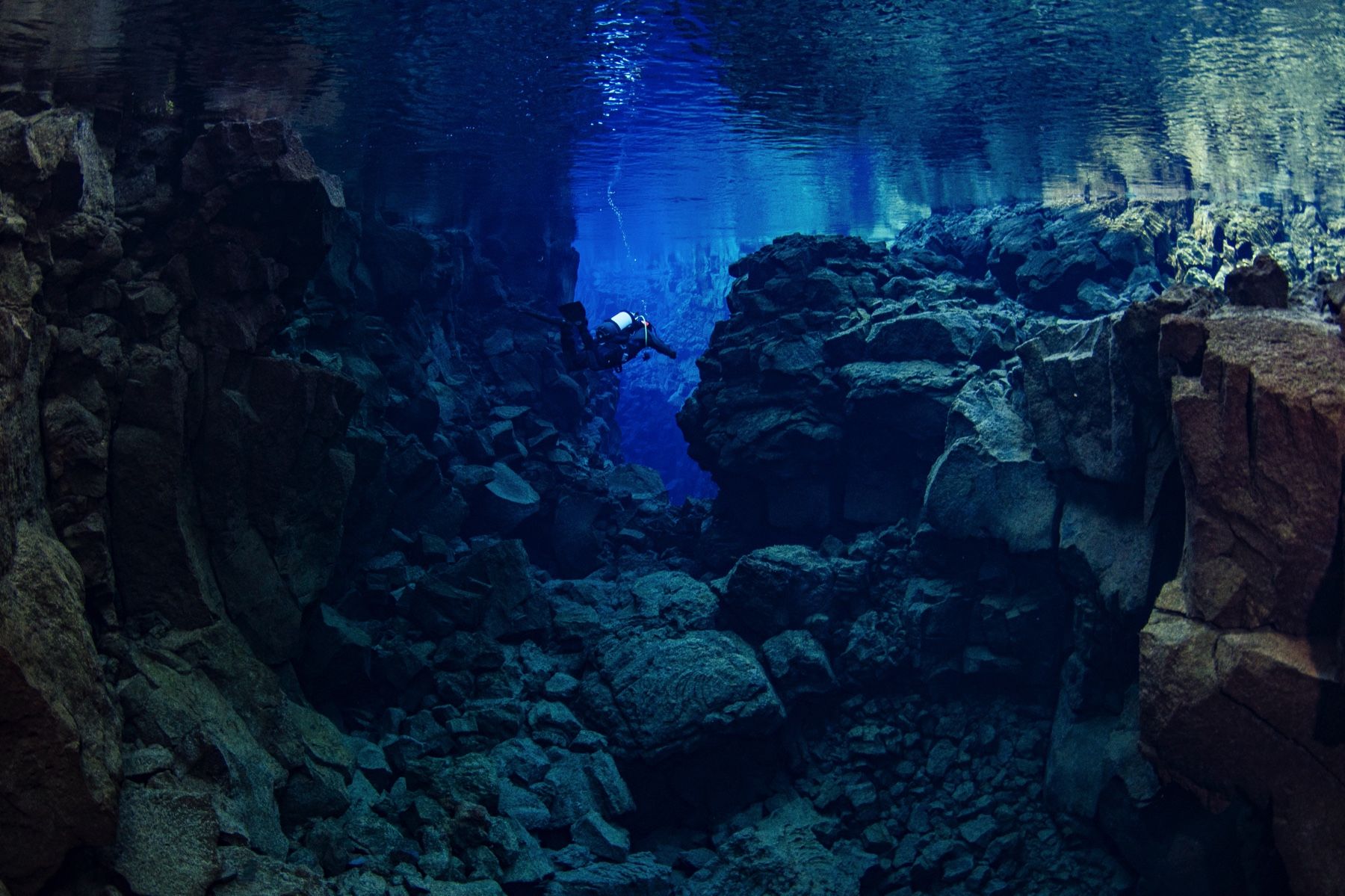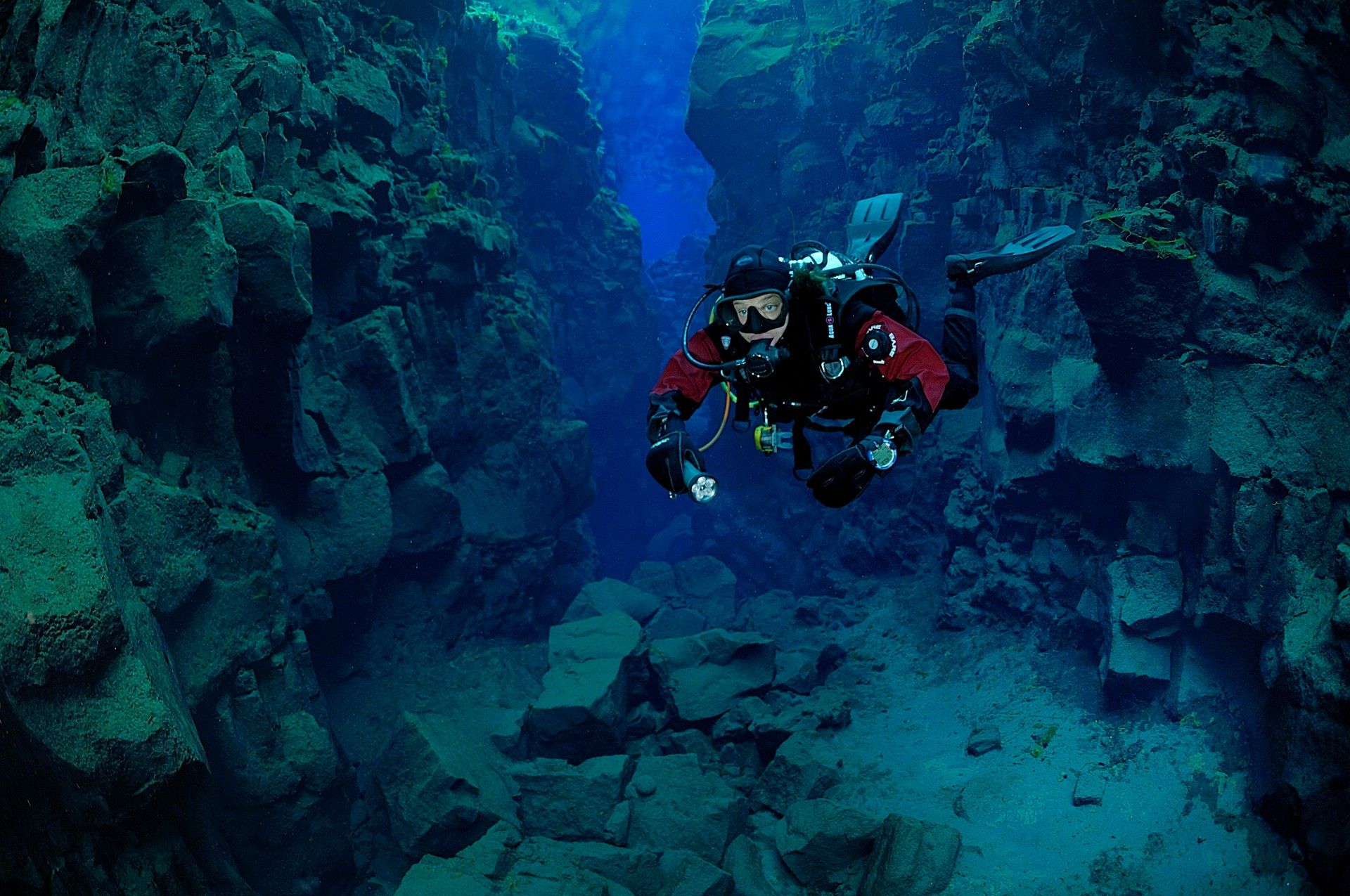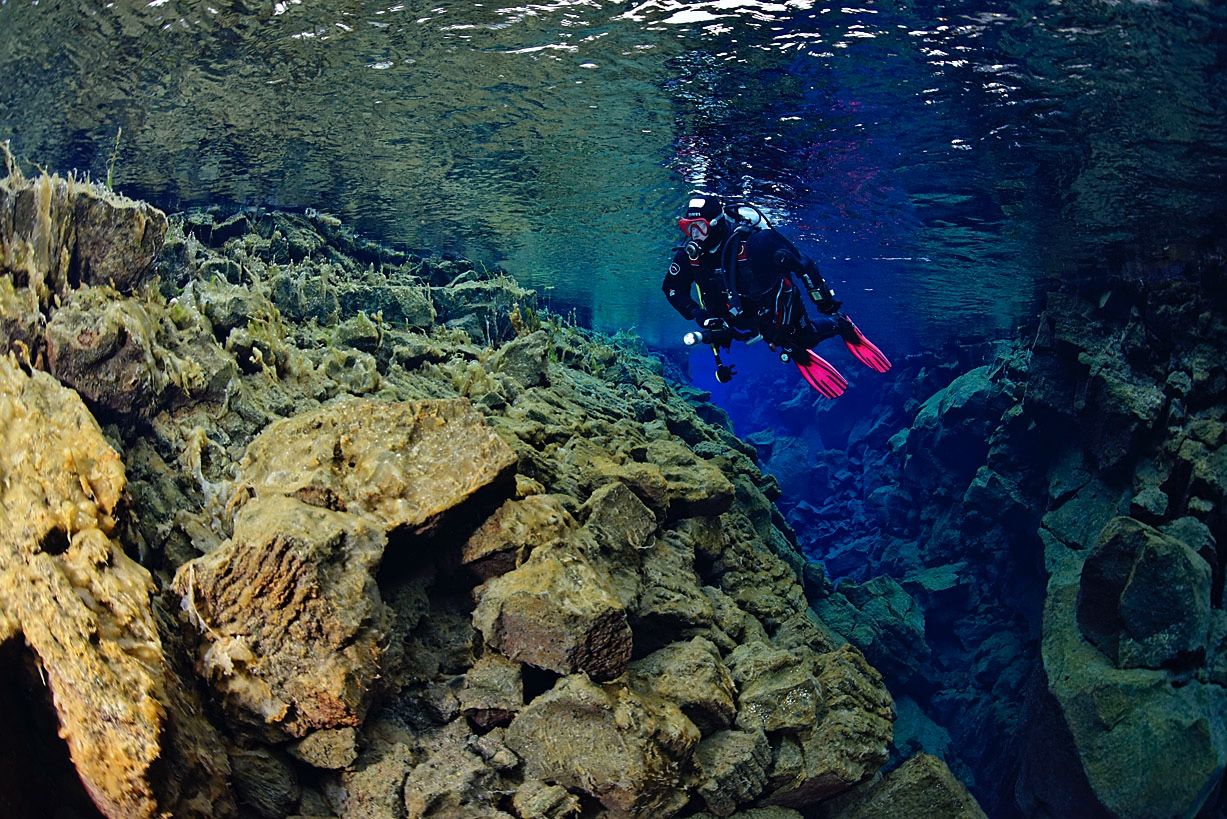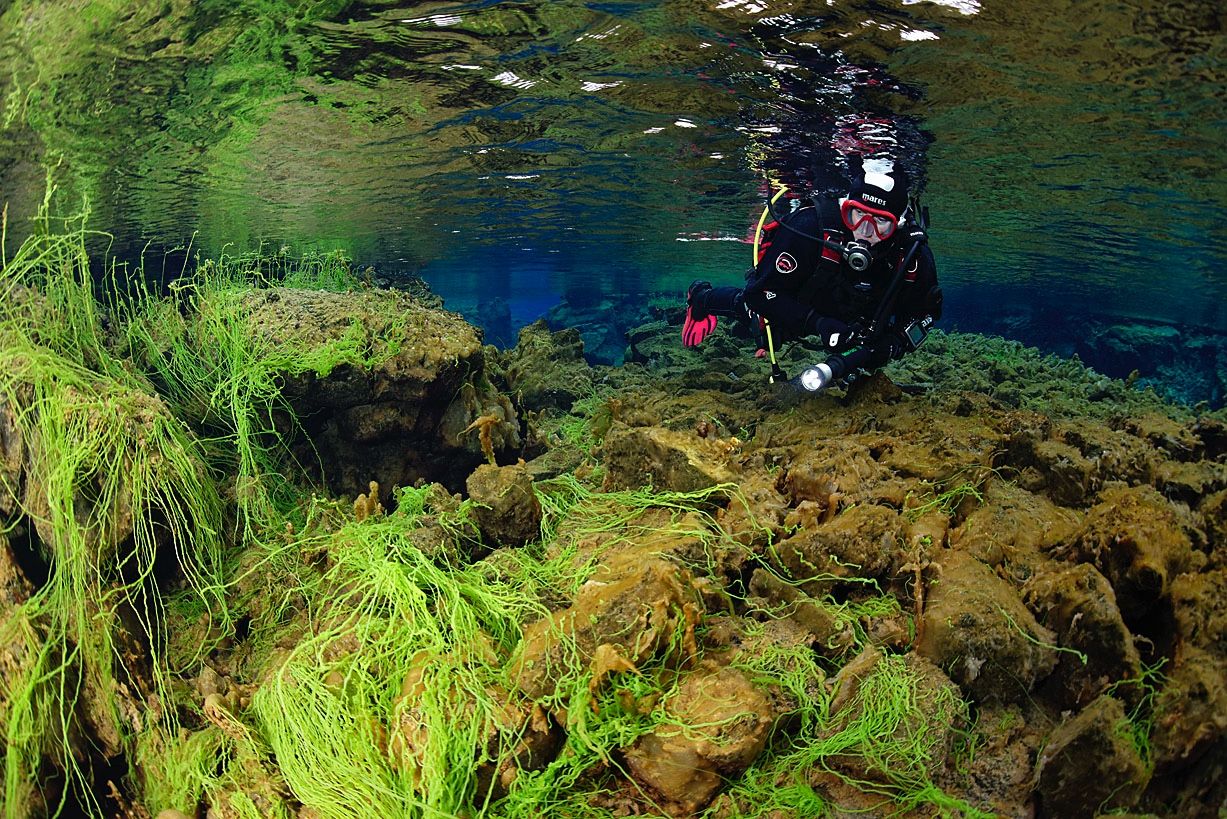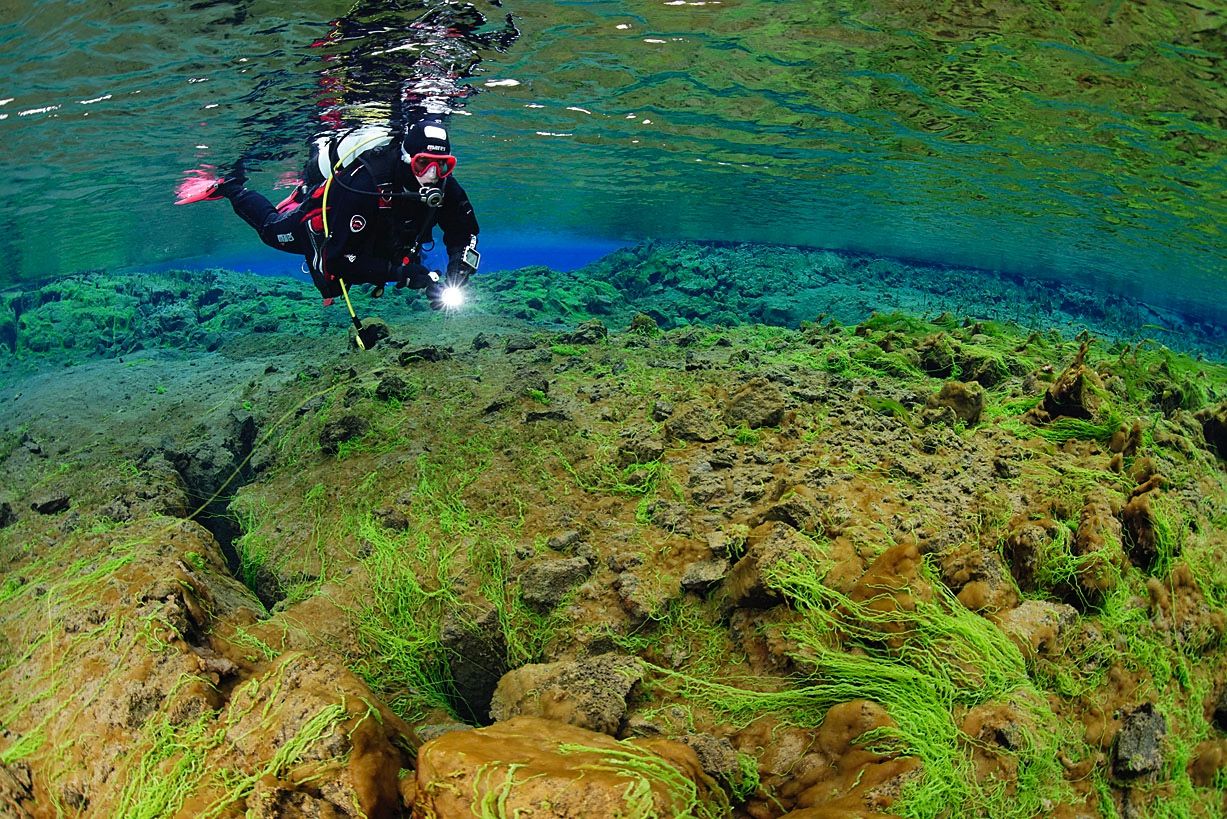 You might be guided by one of these nice guys
Address
Meet us at our meeting point at Silfra!
Thingvellir National Park
801 Selfoss
Laugarvatn Fontana
Hverabraut 1
840 Laugarvatn
Open in Google Maps