Diving in Silfra and Horseback riding
A perfect day
Between the 1st of February and the 31st of October we offer the Silfra Diving Day Tour in combination with a Horseback Riding Tour.
On this tour you will first visit the most popular dive site in Iceland: the magical fissure Silfra, located in Þingvellir National Park. You can read more about the Silfra trip here: Silfra Diving Day Tour. Please note that in order to dive in Silfra you must have dry suit certification or 10 logged dry suit dives within the last two years of tour date and be able to provide written proof from a diving instructor of these dry suit dives.
After the Silfra dives we will warm up with a cup of hot chocolate and cookies before we take you to the Laxnes Horse Farm, where you will spend the rest of the day on a pleasurable ride through the beautiful valley of Mosfellsdalur.
Horse enthusiasts will already know that the Icelandic horses are an extremely special and protected breed. At the Laxnes Horse Farm you will be provided with riding equipment before you are handed one of their friendly, sure-footed Icelandic horses suitable for both beginners and experienced riders. This is a great tour for divers who like horses and horseback riding fans who are scuba divers!
Our dear friends at Laxnes will take you back to Reykjavik at the end of the tour. If you have your own transportation, you can also meet us directly at the Silfra meeting point in Thingvellir National Park in the morning and then drive to the Laxnes Horse Farm for your horseback riding tour.
If you want to share the experience with your friends or family who are not scuba divers, you can combine this tour with non-divers and snorkelers. Ask us!
This tour is surely an enjoyable experience to remember.
Our Souvenirs can be purchased in your booking process by selecting them under "Extras". If the Souvenir you are looking for is not listed below please contact us or leave a comment in your booking and we will bring it on tour with us.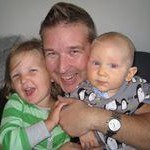 Silfra & Riding
We went on a combined diving and horseback trip, me diving and my wife snorkeling at Silfra. Everything worked like a charm. After booking we got information on what to pack for the dive. Our guide/divemaster picked us up at our hotel. All the staff were super-friendly and helpful. The dive at Silfra was an amazing experience, well worth the price. Also notable that scuba gear was in good condition and divemaster was professional. After the dive we were transferred to Laxness horse-farm where we got to enjoy amazing mountain scenery on a well arranged ride. Absolutely the highlight of our trip!

February - October, daily

Minimum 1

The Horseback Riding Trip might include more people

Maximum ratio of 3 divers per dive instructor
Please bring:
Your SCUBA dive certification card (PADI Open Water or equivalent)
Proof of dry suit certification or 10 logged dry suit dives within two years of tour date
Long underwear
Thick socks
Suitable clothes for the weather of the day
Included:
Hotel pick up and return (optional)
1 guided dive in Silfra
All necessary dive equipment
Hot chocolate and cookies after Diving in Silfra
Guided horse riding trip
Entrance fee into Silfra
Departures:
Please see booking calendar for tour times.
Safety requirements
Participants must:
be a certified diver at the level of PADI Open Water or equivalent

have dry suit diving certification and a logged dry suit dive within two years of the tour date OR have at least 10 logged dry suit dives within two years of the tour date and be able to provide written proof from a diving instructor of these dry suit dives PDF

have read, signed, and followed directions on the online Diving Silfra Medical Statement (link provided in confirmation email) PDF

have our Diving Medical form signed off by a doctor if they are age 60 or older PDF

sign our liability release form at the start of the diving tour PDF

be at minimum 150cm / maximum 200cm

be at minimum 45kg / maximum 120kg

fit within our dry suit size chart PDF

be at least 17 years of age (signature of legal guardian required for under 18 year old participants)

be physically fit

be ready to wear a sometimes tight & constricting dry suit

be able to communicate in English

not be pregnant
Iceland is now open, check our news section for details dive.is/about-us/news.
You can use your government gift card with us, you simply enter the gift card code on the Checkout page.
Address
Silfra
Thingvellir National Park
801 Selfoss
Laxnes Horse Farm
271 Mosfellsbær
Open in Google Maps
Frequently asked questions about our Dive Silfra & Horseback Riding Tour
How does my Horse Riding Combo tour work?

If you have chosen our Silfra and horse riding combo tour, you will start with your trip to Silfra. A guide will pick you up at your chosen pick up location in town, and drive you to Silfra for your dive or snorkel. Afterwards, the guide will drop you off at your location down town , where you will be picked up by Laxness to join your riding tour. After your riding tour is finished, a driver from Laxness will drive you back to Reykjavik. Due to seasonal changes in tour times, the time you have between the two activities varies, but there is a comfy waiting area at Laxness Horse Farm, where you can buy drinks and hot soup and bread. You are also welcome to bring your own packed lunch and eat it there.

Is food included in the combo tours?

Unfortunately none of our combo tours include a meal, although there are always hot drinks and biscuits after your dive or snorkel. On most of our combo tours there is however an opportunity to purchase food along the way. And of course you are always welcome to bring your own food and snacks.
View all FAQs
You might be interested in
We use cookies to give you a better experience on our website and chocolate covered cookies to give you an even better experience on our tour.
By continuing to use our site, you are agreeing to the use of cookies as set in our Privacy Policy.