Explore the world of whales
The summer season in Iceland gives you the opportunity to truly make the most out of one day. The combination of diving in Silfra followed by whale watching is a great way to get to know the many forms of one of Iceland's most prominent elements: water.
The day begins when we will pick you up at your hotel in the morning and drive with you to the National Park Thingvellir where we will dive between the continental plates in Silfra. Please note that for the dive tour you must meet the dry suit diving requirements as listed below.
Afterwards we will drive back to Reykjavik and drop you off at the harbor, where you will have the time to eat something before you get on the whale watching boat for an unforgettable trip into the world of whales and sea birds.
The various types of whales commonly sighted include minke whales, white-beaked dolphins, harbor porpoises and the popular humpback whales. You will be accompanied by sea birds such as gannets, guillemots, cormorants, kittiwakes, arctic terns, and many more. The trip also takes you past several islands inhabited by colonies of puffins, which provides a great photo opportunity.
Please note that in order to dive in Silfra you must have dry suit certification or 10 logged dry suit dives within the last two years of tour date and be able to provide written proof from a diving instructor of these dry suit dives.
If you want to share the experience with your friends or family who are not scuba divers, you can combine this tour with non-divers and snorkelers. Ask us!
Our Souvenirs can be purchased in your booking process by selecting them under "Extras". If the Souvenir you are looking for is not listed below please contact us or leave a comment in your booking and we will bring it on tour with us.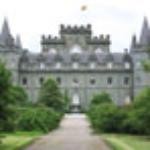 Amazingly clear (and cold) - a must do for any diver!
"A must do for any diver!" like I said in the title. Glacial water filtered through 100km of lava for 100 years before getting to Silfra, and swimming between two tectonic plates... what's not to like? Not deep at all, and no sealife to speak of, but a magical experience.
That said, a lot of the enjoyment is the novelty value there, with the drysuit and the sheer water temperature, especially for a tropical diver like me.
Our dive master Michal (pronounced like Mi Hao) was excellent, and took fantastic photos! I would recommend him to anyone.
I didn't do a drysuit course... as it turned out, it really wasn't necessary. Michal and the others kept us warm (enough) and safe.
(I would also recommend you book it together with a whale watching excursion in the afternoon, as we did... nothing guaranteed, of course, but we smelled a (stinky) Minke and then saw an amazing Humpback up really REALLY close!)

Minimum 1 participant

Maximum 3 divers per instructor

On the whale watching part of the tour are more participants

10+ hours

June 1st - August 31, daily
Please bring:
Your SCUBA dive certification card (PADI Open Water or equivalent)
Proof of dry suit certification or 10 logged dry suit dives within two years of tour date
Long underwear
Thick socks
Suitable clothes for the weather of the day
Included:
Free hotel pick up & drop off
Guided dive in Silfra
All necessary equipment
Hot chocolate and cookies after Diving in Silfra
Guided boat trip to watch the whales
Entrance fee into Silfra
Departures:
Please see our booking calendar below for available departures.
Safety requirements
Participants must:
be a certified diver at the level of PADI Open Water or equivalent

have dry suit diving certification and a logged dry suit dive within two years of the tour date OR have at least 10 logged dry suit dives within two years of the tour date and be able to provide written proof from a diving instructor of these dry suit dives. PDF

have read, signed, and followed directions on the online Diving Silfra Medical Statement (link provided in confirmation email) PDF

have our Diving Medical form signed off by a doctor if they are age 60 or older PDF

sign our liability release form at the start of the diving tour PDF

be at minimum 150cm / maximum 200cm

be at minimum 45kg / maximum 120kg

fit within our dry suit size chart PDF

be at least 17 years of age (signature of legal guardian required for under 18 year old participants)

be physically fit

be ready to wear a sometimes tight & constricting dry suit

be able to communicate in English

not be pregnant
You can use your government gift card with us, you simply enter the gift card code on the Checkout page.
Address
Silfra
Thingvellir National Park
801 Selfoss
Elding Whale Watching
Ægisgardur 5
101 Reykjavik
Open in Google Maps
Frequently asked questions about our Diving Silfra & Whale Watching Tour
Kann ich an der Silfra Lebensmittel kaufen?

Leider werden an der Silfra direkt keine Lebensmittel verkauft. Es gibt jedoch ein Restaurant im Thingvellir-Informationszentrum, das nur 3,5 km von der Silfra entfernt ist.

How can I pay for the photos?

The photo package can be paid for with either cash or debit/credit card, on site with your guide. If you decide at a later date that you would like to purchase the photos you can contact our office and a payment link will be sent to you, allowing you to pay online.

I am diving and my friend wants to snorkel, is that possible?

Yes of course! Our dive and snorkel tours start at the same time, so please choose the tours that are with the same timing. If you need transportation from Reykjavík, then we can pick you up together in the same van. Please be aware that not all dive/snorkel tours offer pick up. Once at the site, divers and snorkelers are split into separate groups with different guides, but it is a small area and you will surely see each other. Please note that National Park regulations do not allow divers and snorkelers to be in the same spot in the water at the same time, you will therefor enter the water at different times with different guides.
View all FAQs
You might be interested in
We use cookies to give you a better experience on our website and chocolate covered cookies to give you an even better experience on our tour.
By continuing to use our site, you are agreeing to the use of cookies as set in our Datenschutzbestimmungen.