Dive in filtered water and walk where lava flowed
Our Dive Silfra & Lava Caving Tour is a great combination tour for those who want to make the most of their time in Iceland.
On this trip you will get to dive in one of the world's most fantastic dive sites, Silfra, as well as go hiking through a lava tube that was created thousands of years ago by a river of red glowing lava. Please note that you must meet the requirements of dry suit diving experience listed below in order to join this tour as a diver. You can also book this for snorkeling
We will take you to Leiðarendi cave about an hour outside of Reykjavík. Leiðarendi is know for displaying the typical features of this most common type of lava cave in Iceland. The cave is full of utterly weird and wonderful rock formations as well as a splattering of amazing colors.
Please make sure to bring good shoes, as we will walk over very uneven ground.
Even though at some points inside the cave we will have to climb and crawl a little, this cave tour is an easy one that can be undertaken by everyone who feels comfortable in confined spaces and is fit to take a short hike.
Please note that in order to dive in Silfra you must have dry suit certification or 10 logged dry suit dives within the last two years of tour date and be able to provide written proof from a diving instructor of these dry suit dives. You can read more about the Diving Silfra Tour here.
If you want to share the experience with your friends or family who are not scuba divers, you can combine this tour with non-divers and snorkelers. Ask us!
Our Souvenirs can be purchased in your booking process by selecting them under "Extras". If the Souvenir you are looking for is not listed below please contact us or leave a comment in your booking and we will bring it on tour with us.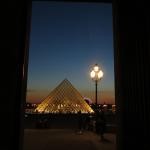 Fantastic!!! Must do!
A few days ago I was able to cross something off my bucket list and that was dive Silfra. My entire experience was amazing, from my first email exchanges with Ásdís and
Halldóra to the dive itself with Thomas. This crew is professional, personable, and helped make my dive memorable. When I booked the dive I also booked the lava caving experience (with Dive.is sister company Mountain Expeditions) which was equally great. I had no idea what to expect when booking this excursion but our guide Victoria was incredibly knowledgeable (she really loves caves) as well as hilarious. I'd recommend this combo to anyone, especially adventurous types who want to get as much as they can out of their Icelandic experience!!

All year round

7-9 hours

Minimum 1 diver

Maximum 8 participants per caving guide

Maximum 3 divers per dive instructor
Please bring:
Your SCUBA dive certification card (PADI Open Water or equivalent)
Proof of dry suit certification or 10 logged dry suit dives within two years of tour date
Long underwear
Thick socks
Suitable clothes for the weather of the day
Good shoes (e.g. hiking boots)
Warm clothes for caving
Included:
Free hotel pick up and return in Reykjavik
Guided dive in Silfra
Guided cave tour
All necessary dive equipment
Hot choclate and cookies between Diving in Silfra and Lava Caving
Entrance fee into Silfra
Departures:
Please see our booking calendar below for available departures.
Safety requirements
All participants must:
be a certified diver at the level of PADI Open Water or equivalent

Have dry suit diving certification and a logged dry suit dive within two years of the tour date OR Have at least 10 logged dry suit dives within two years of the tour date and be able to provide written proof from a diving instructor of these dry suit dives PDF

have read, signed, and followed directions on the online Diving Silfra Medical Statement (link provided in confirmation email) PDF

have our Diving Medical form signed off by a doctor if they are age 60 or older PDF

sign our liability release form at the start of the diving tour PDF

be at minimum 150cm / maximum 200cm

be at minimum 45kg / maximum 120kg

fit within our dry suit size chart PDF

be at least 17 years of age (signature of legal guardian required for under 18 year old participants)

be physically fit

be ready to wear a sometimes tight & constricting dry suit

be able to communicate in English

not be pregnant
Address
Silfra
Thingvellir National Park
801 Selfoss
Leiðarendi Lava Cave
Bláfjallavegur
220 Hafnarfjörður
Open in Google Maps
Frequently asked questions about our Diving Silfra, Caves & Volcanoes Combo Tour
Are photos always taken on the Diving Day Tours?

Our dive guides carry an underwater camera on most dives in Silfra and other dive sites. The dive guides try to take as many great underwater photographs as possible on these dives. However, safety comes always first and it can occur that the dive guide chooses to not distract him-/herself from dive safety on particular dives in difficult conditions or with insecure divers. In that case it might happen that few or no photos are taken. We hope for your understanding should this be the case.
Usually the photos of the dives are available for purchase after the dive tour. Please check out our Souvenir page for more info.

Wie tief gehen die Silfra-Tauchgänge?

Die maximal zulässige Tauchtiefe in der Silfra beträgt 18 Meter, die durchschnittliche Tauchtiefe eines typischen Silfra-Tauchgangs beträgt jedoch etwa 10 Meter. Je nach Tauchqualifikation und Taucherfahrung ist der Silfra-Tauchgang aus Sicherheits- und Bequemlichkeitsgründen möglicherweise flacher.

Ist Essen in den Kombitouren enthalten?

Leider beinhaltet keine unserer Kombitouren eine Mahlzeit, obwohl es nach dem Tauchen oder Schnorcheln immer heiße Getränke und Kekse gibt. Auf den meisten unserer Kombitouren besteht jedoch die Möglichkeit, unterwegs Lebensmittel zu kaufen. Selbstverständlich kannst Du auch gerne Deine eigenen Speisen und Snacks mitbringen.
View all FAQs
You might be interested in
We use cookies to give you a better experience on our website and chocolate covered cookies to give you an even better experience on our tour.
By continuing to use our site, you are agreeing to the use of cookies as set in our Datenschutzbestimmungen.