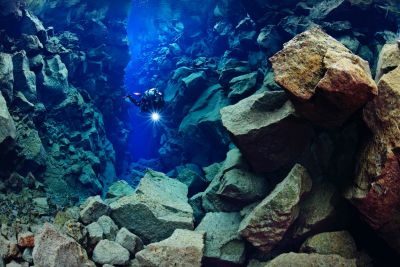 SILFRA TAUCHTOUR
Der Tauchgang zwischen den Kontinenten
Zertifizierter Taucher? Dann ist eine Tauchtour in der Silfra ein MUSS bei deinem Besuch in Island. Genieße diesen atemberaubenden Ort zwischen Kontinenten und kristallklarem Wasser.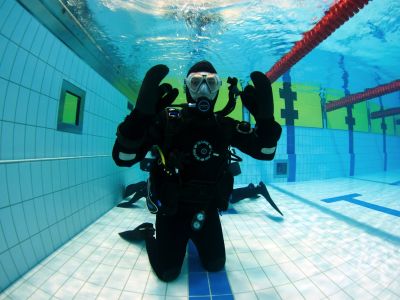 TROCKENANZUG TAUCHKURS & DIVE SILFRA 2-TÄGIGES PAKET
Hol dir die Trockenanzug-Zertifizierung und tauche in der Silfra
Lerne, wie man in kaltem Wasser taucht und mache deine Trockenanzug-Tauchbescheinigung in Island. Gepaart mit einer fantastischen Tauchtour durch die Silfra wirst du diese Reise nie vergessen.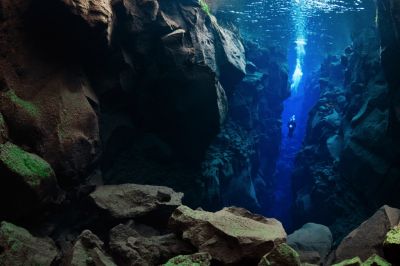 Private Diving Silfra tour w/ pick up
Skip the line and go at a time that fits your needs
A private scuba diving tour in the clear waters of Silfra fissure. Avoid the crowds & dive at a time that fits your schedule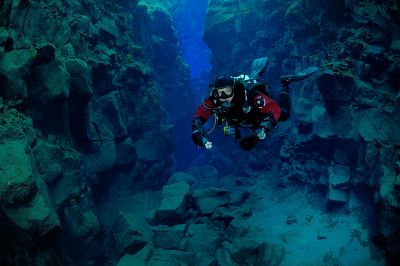 Hot and Cold Diving & Spa Tour - Selfdrive
The Perfect Golden Circle Self-Drive combo
Get to know the cold and warm sides of Iceland: go on a diving tour through the famous, cold Silfra, then warm up and relax at Laugarvatn Fontana Geothermal Spa.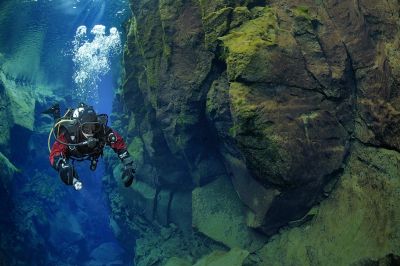 Silfra and Davíðsgjá Diving combo
2 dive fissure day tour
Join a 2-dive fissure combo, located at Thingvellir national park. First we dive the famous Silfra and then her darker, wilder sibling Davíðsgjá.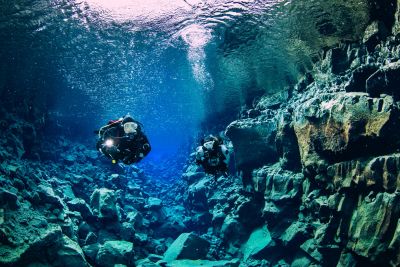 Davíðsgjá Dive Tour
Silfra's wilder, darker sibling
Davíðsgjá fissure is a hidden gem, located at Thingvellir national park. A popular site among local divers, this fissure is off the beaten track.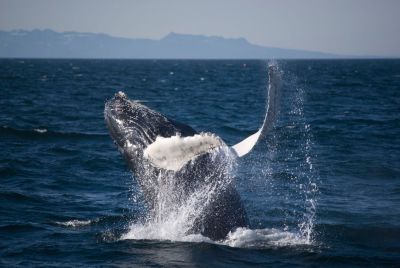 SILFRA TAUCHTOUR + WALE BEOBACHTEN
Eine beeindruckende Erfahrung
Erlebe zwei tolle und unvergessliche Dinge auf einer Tauchtour: Erkunde die Silfra und beobachte Wale.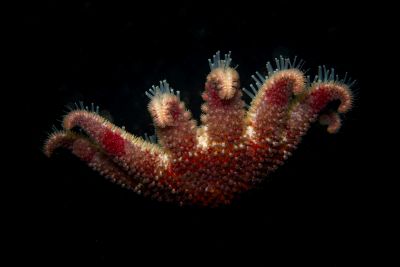 OCEAN DIVER DAY TOUR
Der Nordatlantik ist voller Leben
Komm mit uns auf eine Tauchtour an den Ort, an dem die Einheimischen tauchen. Sie werden von einem atemberaubenden Küstentauchgang mit viel Seetangwald verzaubern lassen.
Frequently asked questions
Wie weit ist es von Reykjavik nach Silfra?

Von Reykjavik nach Silfra sind es ungefähr 60 km und die Fahrt mit dem Auto dauert bei guten Wetterbedingungen etwas weniger als eine Stunde. Wenn du selbst zur Silfra fahren möchtest und den Weg nicht kenst, empfehlen wir dir, die Karte zu studieren, bevor du losfährst. Die Silfra liegt im Thingvellir-Nationalpark, der sich ein bisschen von anderen Nationalparks unterscheidet. An einem Punkt, an dem du in die Straße 36 einbiegst, wirst du das Gefühl haben, mitten im Nirgendwo zu fahren. Aber bitte nicht umdrehen, sondern geradeaus weiterfahren, bis du unsere Firmenwagen siehst, die am Silfra-Treffpunkt geparkt sind. Dann fährst du etwas weiter zum Parkplatz P5, um dort zu parken. Wenn du dich zu irgendeinem Zeitpunkt verloren fühlst, ruf bitte unser Büro an, um Hilfe zu erhalten.

I forgot my certification card. Is there any way to look my certification up online?

If you are PADI or SSI certified we can often look you up online. We need you full name (incl. middle name) and your birth date, as it appears on your certification card, before the tour starts. Please be aware that both PADI and SSI sometimes have glitches in their website/data imput, which results in your records not being findable. If you are certified with any other organization, we are unfortunately unable to look you up. In either of these cases you will not be able to participate. It is therefor best to always carry your dive cards, or to sign up for PADI e-cards, which are stored on an App on your phone. If you have only recently certified, the temporary card that is emailed to you by your instructor is acceptable proof.

What type of dive certification(s) do I need in order to participate in one of your scuba dive tours?

To join any of our scuba dive tours you need to:

be at the level of PADI Open Water Diver or above. Equivalent dive certifications from other dive organizations are sufficient.
have a dry suit dive certification OR 10 logged dry suit dives within the last two years of the dive tour date and be able to provide written proof from a diving instructor of these dry suit dives.
Read more FAQ'S
Das könnte Sie interessieren