Snorkeling Silfra Group Tour
Get a great deal for your group!
Snorkeling in Silfra is a great group activity, whether it's an occasion for bonding with your family or team-building with your co-workers. The price for the group tour is for 10+ people but we can take much larger groups and find the right price for your group. Just contact us for details.
Did you know that everyone can snorkel, you do not need certifications, only to know how to swim. All snorkelers get a warm undersuit and a drysuit so everyone is dry and warm during the snorkel trip. Age limit is 12 years old so bring your teens to Silfra with you.
A snorkeling adventure in the famous Silfra fissure is an unforgettable experience, there is a reason TripAdvisor chose our Snorkeling Tour the No 4 experience in the world!
 
We can proudly state that DIVE.IS will offer you the best service level at Silfra. Let us tell you why:
We have an extra person at Silfra assisting you before and after the snorkelling experience. We call this person Surface Support and they make sure your tour runs smoothly. They also provide extra safety for you and the guides.
We built our own changing room so that our guests have the opportunity to dress up inside a heated changing van.
After snorkeling in the cold water, we warm you up with hot cocoa and cookies.
Our guides are all experienced PADI divemasters and instructors that have been through professional training before running any of our tours.
Silfra is one of the most unique bodies of water on our planet. Glacial water filtered over many decades through underground lava rock trickels into the Silfra fissure. This water is exceptionally clear, so that snorkeling through it gives you the impression of flying through the air.
We think this tour is the perfect adventure for any group. We always take a maximum of 6 snorkelers into the water at a time, but for larger groups we can coordinate the groups of 6 so that everyone is done at approximately the same time. With the most experience in showing Silfra to our guests out of any tour operator in Iceland, we know how to make sure things go smoothly!
The group discount is offered only for the self-drive Snorkeling Silfra tour, meaning that you will meet us directly at the Silfra meeting point in Thingvellir National Park. We might be able to offer you transportation if needed.
After meeting at Silfra, we will dress you in your undergarments and drysuits to make sure you stay warm and dry in the water. You'll then spend about 30-40 minutes snorkeling through all of the parts of Silfra. A cup of hot chocolate and cookies await you upon returning to our vans. If you're doing the tour in the summer and interested in seeing the other Golden Circle sites, you'll have plenty of time to do so after the tour. Please see the booking calendar below for available tour times and let us know if you have any questions!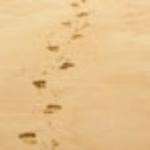 One of the most memorable experiences of my life
THIS IS A MUST DO IN ICELAND. It's amazing that you get to snorkel in water that took 50 years to flow into the fissure from the glacier (you get to drink it too). You're snorkelling in between two tectonic plates which really is a one of a kind experience. The guys at Dive.is were timely with the pick up and kept us entertained the whole way. They help you with all the equipment so no stress if you haven't snorkelled before. Our guide Jonas was super friendly and chill, and gave us a really informative briefing before we went into the water. Yes, it's chilly but the view is amazing you really don't notice the cold. This was without a doubt one of my favourite memories in Iceland.

This tour can be tailor made to fit the needs of your group

Approx. 2.5 hours at the site

All year round, daily. Available on request, we will find the best time for your group.

Maximum 6 snorkelers per snorkel guide, but we can accommodate multiple groups of 6

Free photos with all group tours

Price is based on 10 people, we can find the right price if you have a larger group

Contact us at dive@dive.is for details and bookings
Please bring:
Long underwear
Thick socks
Suitable clothes for the weather of the day
Contact lenses if you wear glasses
Included:
Guided snorkeling trip
All necessary snorkeling equipment
Hot chocolate and cookies after the snorkeling trip
Entrance fee into Silfra
Excluded:
Transporation between Reykjavík and Silfra (we can make you an offer for food and/or transportation if needed)
For your safety, all participants must:
have read, signed, and followed directions on the online Snorkeling Silfra Medical Statement (link provided in confirmation email) PDF

have our Snorkeling Medical form signed off by a doctor if they are age 60 or older PDF

sign our liability release form at the start of the snorkeling tour PDF

be at minimum 150cm / maximum 200cm

be at minimum 45kg / maximum 120kg

fit within our dry suit size chart PDF

be at least 12 years of age on the year and at least 45 kg / 99 lbs

be comfortable in water and be able to swim

be physically fit

be ready to wear a sometimes tight & constricting dry suit

be able to communicate in English

not be pregnant
Loading YouTube Player...
Frequently asked questions about our Snorkeling Silfra Tour
Are the dry suits very tight / uncomfortable?

We use top quality equipment for our Snorkeling and Scuba Diving tours.

The dry suits only do a certain amount of dives / time before they get sold and replaced by new ones.

This ensures that our guests will always dive/snorkel in top notch dry suits frequently tested, serviced or replaced.

However, it is of high importance to provide us with your correct size (height and weight), so we can make sure to bring the best fit for you. If we receive an incorrect size, the guest will receive and incorrect dry suit fit. We assure you that your size information as well as all other personal information stays confidential with us.

We also want to point out that if you are sensitive to having something tight around your neck and/or wrists you might feel uncomfortable in a dry suit. It goes with the territory to have a well sealing neoprene neck seal and rubber wrist seals in order to stay dry.

Can I buy food at Silfra?

Unfortunately, there is no food sold directly at Silfra. There is however a restaurant at the Thingvellir Information Centre which is located just 3,5km away from Silfra.

Do you see any life in Silfra?

Although there is plenty of life in Silfra, most of it is either plant life or microinvertibrates, which are not visible with the human eye. Silfra is home to a unique amphipod called Crymostygius Thingvallensis found only in Thingvellir Lake and the surrounding fissures, such as Silfra. With regards to fish life, there are three different species of fish that live in the lake: Brown Trout, Arctic Char and Sticklebacks, however, only the Arctic Char visit the fissure; they are frequent visitors during mating season in August and September. Throughout the rest of the year, the only fish who live in the Silfra fissure are the Dwarf Char, a subspecies of the Arctic Char. These range in size from a few centimetres, to approximately 10cm maximum, and live down in the darker recesses near the rocks and as such are not often spotted by divers or snorkelers.
View all FAQs
You might be interested in
We use cookies to give you a better experience on our website and chocolate covered cookies to give you an even better experience on our tour.
By continuing to use our site, you are agreeing to the use of cookies as set in our Privacy Policy.