The Aurora Basecamp Domes
Price from 90.000 ISK. The price depends on the size of your group. Please contact us at dive@dive.is for bookings or details.
The Aurora Basecamp domes are located just 20 minutes drive from Reykjavík in Hafnarfjörður, on the Krýsuvík road. You leave Reykjavík behind and drive into another world in the wilderness of Reykjanes .
The uniqueness of the space is the spherical design of the domes, it is different from any other event space in the Reykjavik area.
The indoor area is 150 square meters and it is equipped with tables and benches that can accommodate 80 to 100 people. Projectors and sound systems can be provided.
The fireplace in the middle of the room creates a cozy atmosphere and the benches are covered with faux-fur rugs, which add to the comfort. A large window on the side of each dome lets in the light of day or the night sky. The space gives people the opportunity to connect with the Icelandic nature within the comforts of the heated dome.
The lava fields that surround the dome lend themselves well for various activities. The fields have been flattened and there are barbecues and benches at a short distance from the domes, a perfect place to light the fire and have a meal in good company while enjoying the wilderness and the beautiful view.
During dark winter evenings, the night sky and the northern lights can be viewed without the light pollution from the city.
The space is perfect for all kinds of parties such as birthday parties, weddings, reunions, bachelor and bachelorette parties and other joyous occations. Small concerts have been held there as well as yoga retreats and cacao events to name a few ideas.
The domes are also well suited for office events such as annual parties, christmas buffets, workshops, small conferences or work meetings (close to the airport and the Blue Lagoon). Additionally, the domes can be rented out for team building or work mixers for a shorter period of time. Your group can stop for coffee and team building or have a BBQ dinner for 1-3 hour events during the day. Several outdoor activities can be integrated into your event, such as lava caving, snorkeling in Kleifarvatn,ATV touras well as a visit to the unique Dark Park.
In addition to the outdoor barbecues, you can bring your own refreshments or arrange a catering service with trusted partners. The evening will be unique and unforgettable for you and your guests.
Don't miss this opportunity to party at the one-of-a-kind Aurora Basecamp!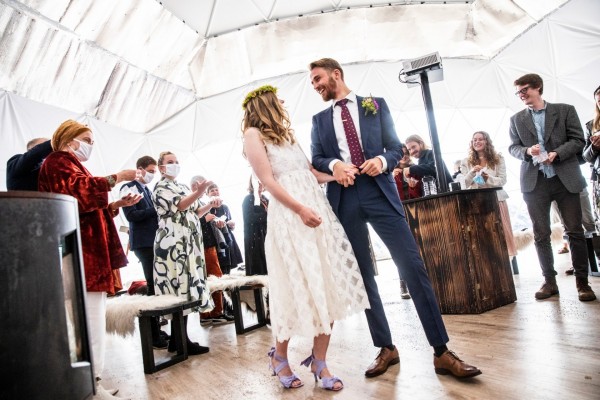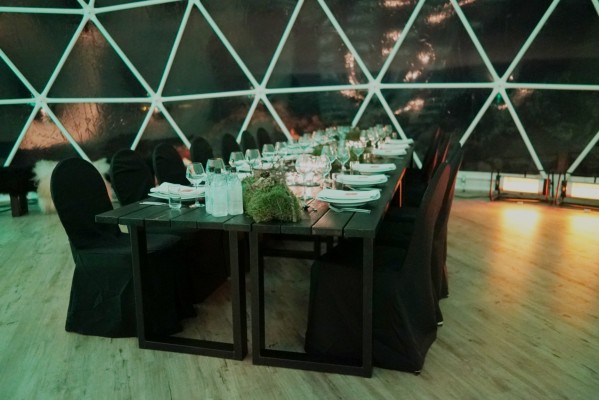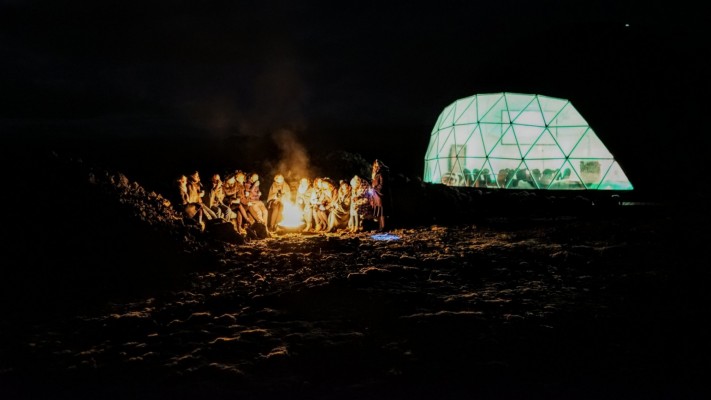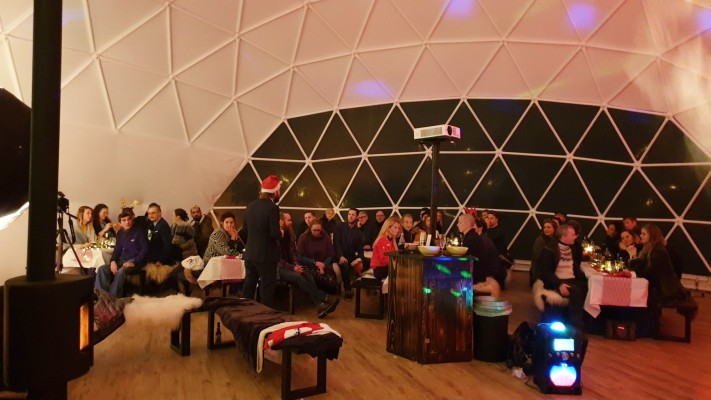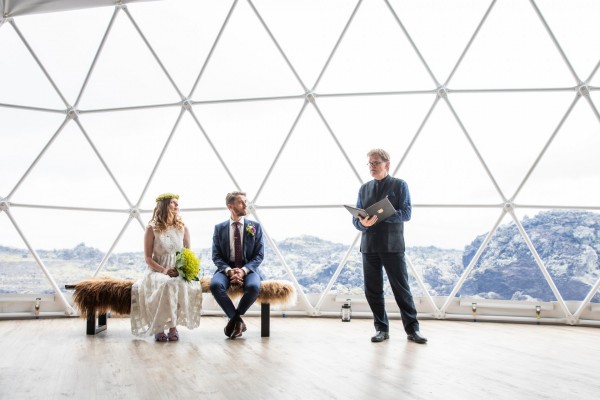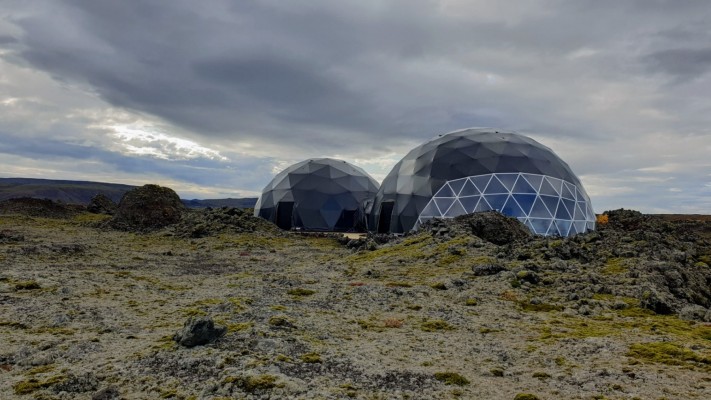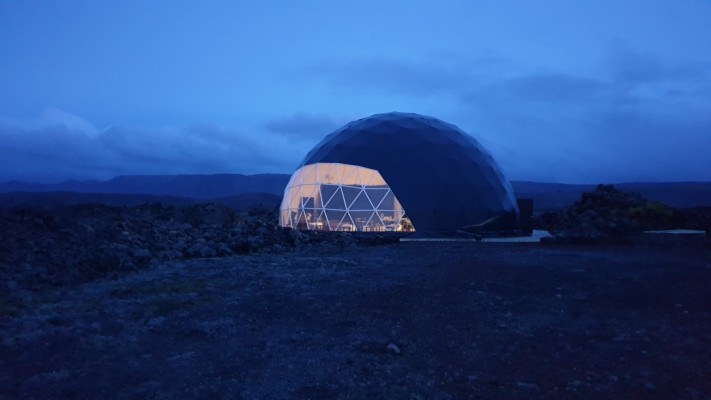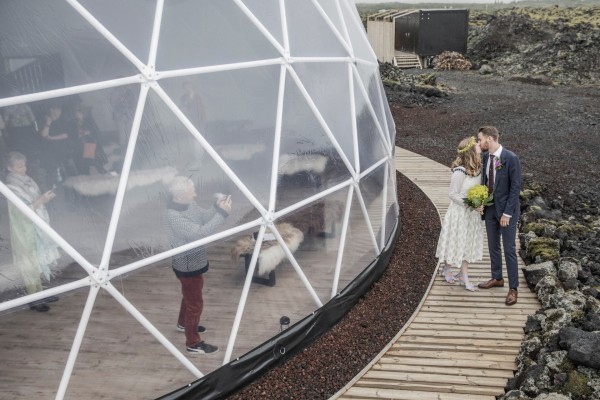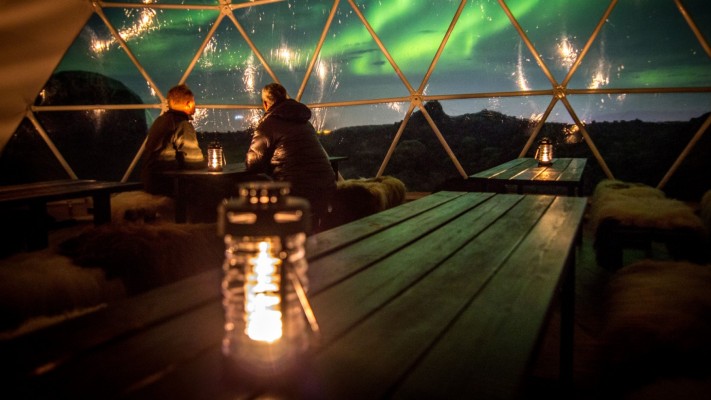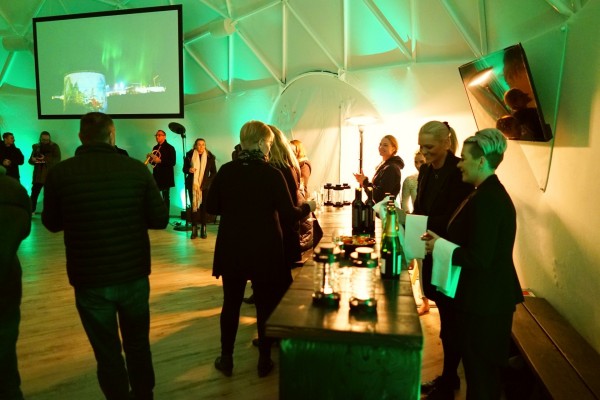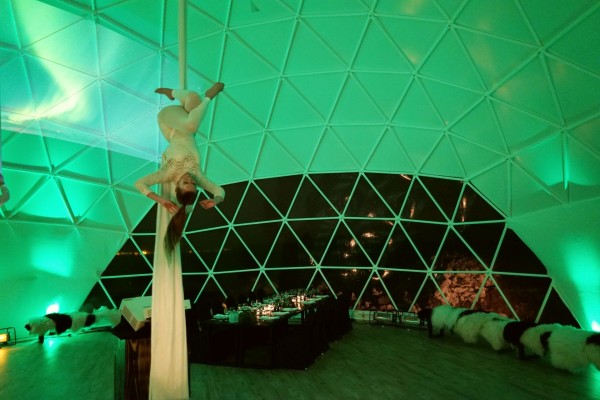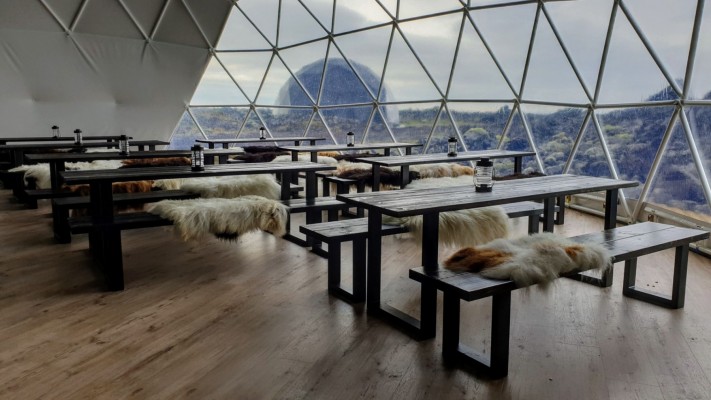 Can accommodate up to 120 people

80 seats available

Projectors available

Sound system for music and speeches

Fireplaces to create a cozy atmosphere

Immersed in nature

Beautiful views of the lava fields

Unique location

Great outdoor area

Barbecue and benches

Only 20 minutes drive from Reykjavik
For bookings and details, please e-mail dive@dive.is
The location of Aurora Basecamp
Address
Only 20 minutes from Reykjavik
Bláfjallavegur (Road 417)
220, Hafnarfjörður
Iceland
Open in Google Maps