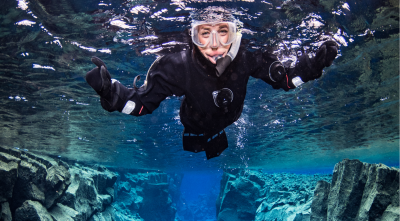 史费拉(Silfra)浮潜一日游
在冰岛最著名的的浮潜旅行
您不应该错过在两大洲之间的这个角落里有全宇宙最清澈的水域中漂浮着的物体。 赶快获取详细信息,并预订我们的史费拉(Silfra)浮潜一日游。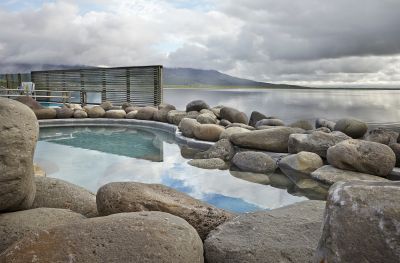 冷热浮潜之旅
完美的黄金旅游环线自驾游组合
如果想要领略冰岛的自然风光,这趟旅行就是为您准备的!位于世界上最神奇的浮潜地点之一的史费拉(Silfra),在冰冷但清澈无比的水中浮潜,然后再到惬意的劳加瓦丰塔纳(Laugarvatn Fontana )用温泉的蒸汽暖身。史费拉(Silfra)和劳加瓦丰塔纳(Laugarvatn Fontana )都在黄金旅游环线上,使这次旅行成为冰岛完美的浮潜活动和水疗自驾游组合。获取详细信息,并预订冷热浮潜之旅。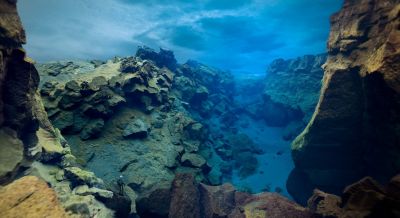 The Magical Mystery tour
a whit of magical snorkeling & mystical caving
The Magical Mystery Tour combines Snorkeling in the famous Silfra fissure in Thingvellir National Park and Caving in a cave called Gjábakkahellir, which is about 15 minutes drive from Silfra.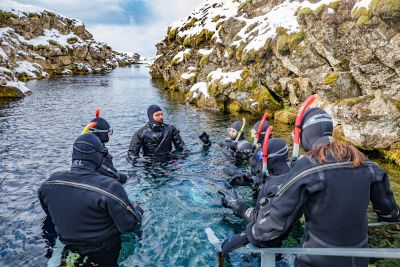 Family Snorkeling Silfra Tour
A more personalized snorkeling experience for yourself and your loved ones
FAMILY SPECIAL! Want to snorkel the Silfra in a smaller personal group with your friends or family? Book a more personalized experience with your own snorkel guide!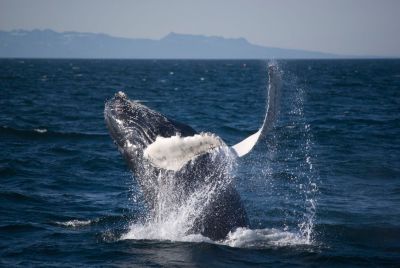 史费拉(Silfra)浮潜&鲸鱼观赏
享受您在冰岛有限的时间
如果您以前没见过鲸鱼,您应该去看看。 这是一次令人叹为观止的经历。更多关于史费拉(Silfra)浮潜&鲸鱼观赏的信息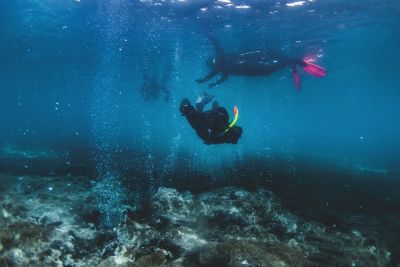 地热温泉浮潜之旅
在极热的地热温泉周围浮潜
这趟浮潜之旅无论在陆地上还是水下都是一次令人惊叹的经历。距离雷克雅未克(Reykjavik)只有45分钟车程的克雷法瓦坦湖(Kleifarvatn)位于冰岛最活跃的地震带之一的中部。我们将在UW地热温泉周围浮潜,并参观塞顿(Sétún)和克里苏维克(Sétún)的地热区。获取更多信息并预定我们的地热浮潜之旅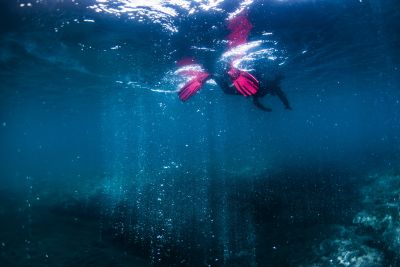 COMBO: HOT SPRING SNORKELING TOUR AND LAVA CAVING
Discover Iceland's underwater & underground
Go snorkeling in the hot spring of lake Kleifarvatn and climb through the lava caves of Leiðarendi. The most unique experiences Iceland has to offer on one combo tour.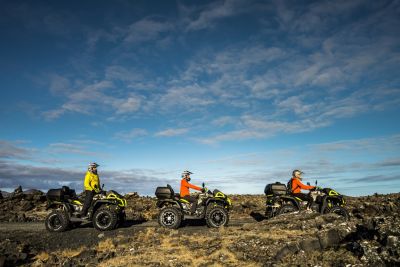 COMBO: HOT SPRING SNORKELING TOUR AND ATV
Swim in a glass of champagne, drive through the lava fields
Let us take you on a journey through the iconic Icelandic landscape! First a relaxing snorkeling tour in an exceptional hot spring, then an exciting ATV tour through lava fields.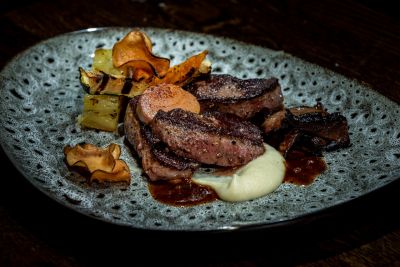 Winter mini-break on the Golden circle
Luxury weekend with snorkeling, spa, dinner and hotel
Snorkel in Silfra, relax at Fontana spa and spend a lovely evening at Hotel Geysir, while exploring the Golden circle. This is truly a wonderful, romantic weekend.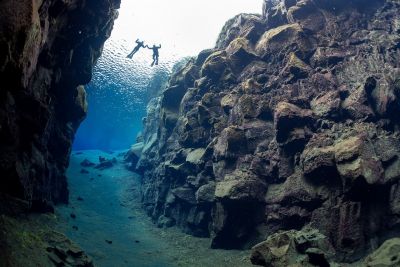 Reykjavik Winter Mini-Break
Romantic weekend with Silfra snorkeling, Natura spa, dinner and accommodation for 2 at Reykjavik Natura
Take your partner on a romantic getaway; Snorkeling in Silfra before spending a relaxing afternoon and evening at Icelandair Hotel Reykjavik Natura, visiting the Spa and Satt restaurant.
Frequently asked questions about our Snorkeling Tours
Are there any Souvenirs available?

Yes, we offer a variety of Souvenirs of Silfra and DIVE.IS including photo packages, t-shirts, jumpers, hoddies, hats , logbooks, postcards and stickers. Please have a look at our Souvenir page for more detailed information. If you want to buy souvenirs at Silfra, just ask the guide for information.

Is there anything to see around Silfra?

Silfra is located in Thingvellir National Park, one of the main sites of the Golden Circle. It is a stunningly beautiful area as well as being one of Iceland's most important historical sites. There are many walking trails around the park and close by Silfra, and many of the areas have information signs telling you about the historical & geological aspects of the area around Silfra and Thingvellir.

What do I need to wear? Do I need to buy a thermal base layer?

It is best to come to Silfra already dressed in your thermal base layer as there are not many locations to fully change your clothes in private. If you do not have thermals and do not want to purchase any, something soft, close fitting and warm works just fine. For example, yoga pants, leggings, running tights and a long sleeved t-shirt or a thin jumper.
View all FAQs
You might be interested in