Dive into the world of whales
The combination of snorkeling through the famous Silfra fissure and whale watching is a great way to get to know the many forms of one of Iceland's most prominent elements: water.
The day begins on a whale watching boat for an unforgettable trip into the world of whales and sea birds with our trusted whale watching partner, Elding adventure at sea. As this is a self drive tour, you will make your way to Elding's office at the old Reykjavik harbor.
The various types of whales commonly sighted include minke whales, white-beaked dolphins, harbor porpoises and the popular humpback whales. You will be accompanied by sea birds such as gannets, guillemots, cormorants, kittiwakes, arctic terns, and many more. The trip also takes you past several islands inhabited by colonies of puffins, which provides a great photo opportunity!
You will then have time for a quick bite before your drive to the National Park Thingvellir where you will snorkel Silfra. You can meet us directly at the Silfra meeting point in Thingvellir National Park.
A snorkeling adventure in the famous Silfra fissure is an unforgettable experience, there is a reason this Snorkeling Tour was awarded 5th place on the Best of the Best Traveler's choice award of 2022 by Tripadvisor as well as being Tripadvisor's No 4 experience in the world in 2019!
We can proudly state that DIVE.IS will offer you the best service level at Silfra. Let us tell you why:
We built our own changing room so that our guests have the opportunity to dress up inside a heated changing van.
After snorkeling in the cold water, we warm you up with hot cocoa and cookies.
Our guides are all experienced PADI divemasters and instructors that have been through professional training before running any of our tours.
Silfra is a crack in the earth created by the powerful forces of the movement of tectonic plates. The fissure was created by the North American and Eurasian continental plates ripping apart from one another. Crystal clear glacial water fills this crack in the earth, creating a stunning underwater world. You can read more about the Snorkeling Silfra Day Tour here.
Afterwards, you can have a look around Thingvellir national park before driving back to Reykjavik.
If someone in your party doesn't snorkel but wants to join the whale watching tour, you can book them in from this page.
Our Souvenirs can be purchased in your booking process by selecting them under "Extras". If the Souvenir you are looking for is not listed below please contact us or leave a comment in your booking and we will bring it on tour with us.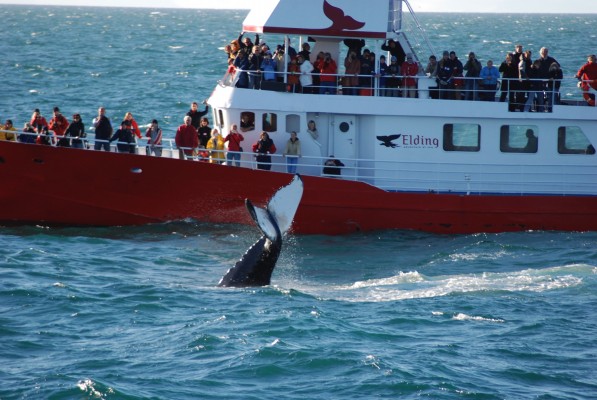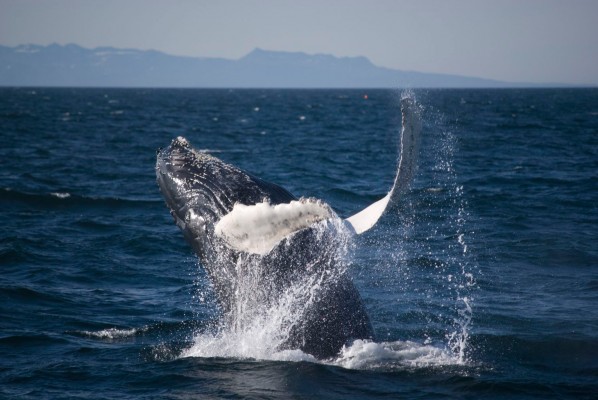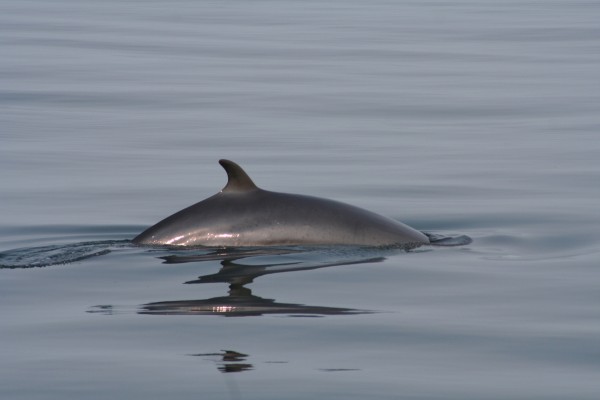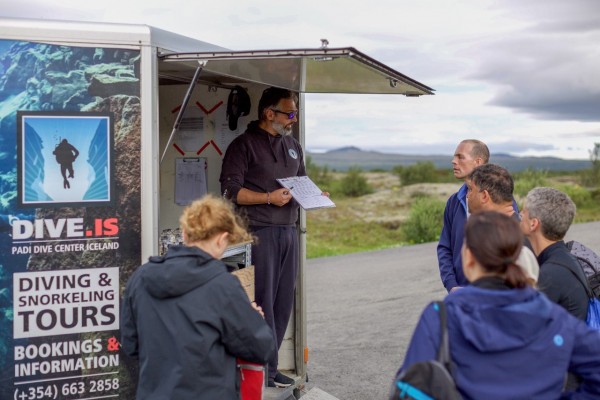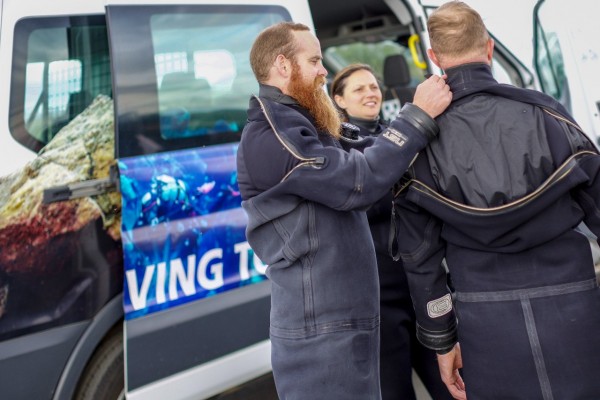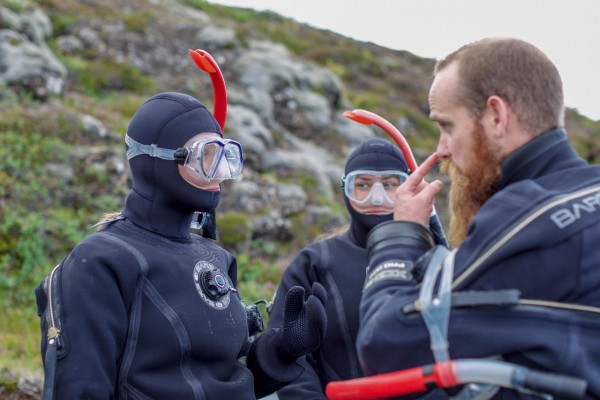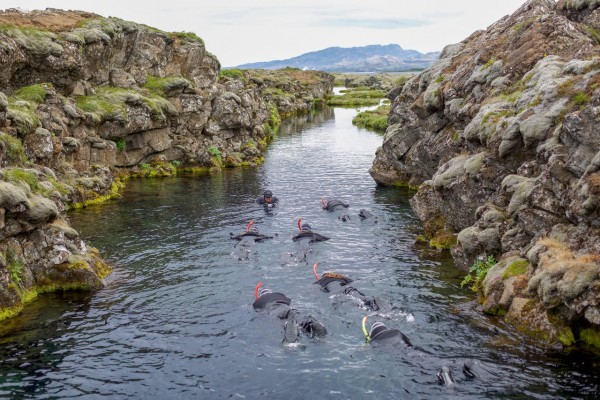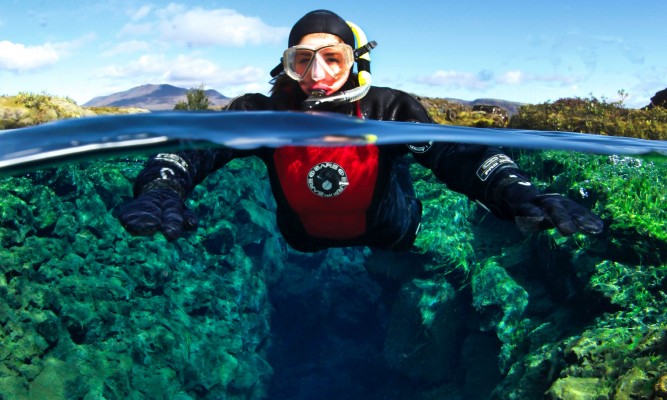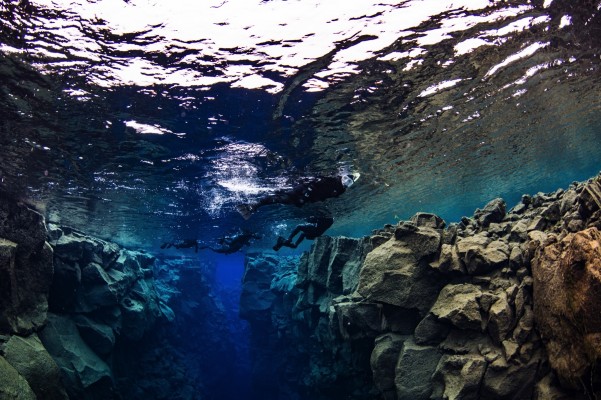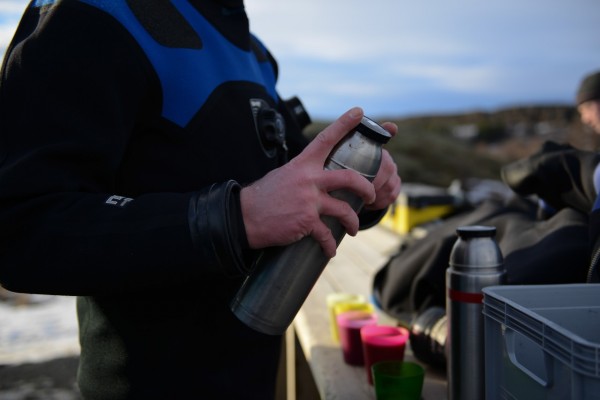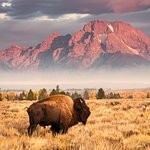 Silfra Snorkeling with Dive.IS
Snorkeling between 2 tectonic plates was amazing!! Our guide, SILVIA, was great and she explained everything very well. She made sure each person in our group was fitted well with the provided gear so we wouldn't get too wet. Silvia also took great photos!! 10/10 would recommend.

1 February - 31 October, daily

Time: Whale Watching at 09:00 & Snorkeling at 14:00 (March - October) or 14:30 (February)

Don't see a tour time that works for you? Contact us at dive@dive.is and we will find the best time

7 hours

Maximum of 6 snorkelers per snorkel guide

Minimum 3 snorkelers. We will refund you in full if the minimum is not met

More people on the whale watching boat

Available as a self-drive tour only

Whale watching tour operated by Elding Adventures at Sea
Included:
Guide
Guided snorkelling trip
All necessary snorkelling equipment
Hot choclate and cookies after the snorkeling trip
Entrance fee into Silfra
Guided boat trip to watch the whales
Please bring:
Long underwear
Thick socks
Suitable clothes for the weather of the day
Contact lenses if you wear glasses
A COVID19 face mask
Safety requirements
have read, signed, and followed directions on the online Snorkeling Silfra Medical Statement (link provided in confirmation email) PDF

have our Snorkeling Medical form signed off by a doctor if they are age 60 or older PDF

sign our liability release form at the start of the snorkeling tour PDF

be at minimum 150cm / maximum 200cm

be at minimum 45kg / maximum 120kg

fit within our dry suit size chart PDF

be at least 12 years of age on the year and at least 45 kg / 99 lbs

be comfortable in water and be able to swim

be physically fit

be ready to wear a sometimes tight & constricting dry suit

be able to communicate in English

not be pregnant
Covid-19 safety precautions
No Covid precautions at the moment
We are a certified partner of the Clean and Safe initiative
Only 6 snorkelers with a guide
Customers are welcome to wear their own COVID19 face mask
Whale watching tour:
Arrival at the meeting point of Elding Adventures at Sea (Reykjavik old harbor)
Check in, receive boarding tickets
Meeting with the crew at the visitor center
Wildlife exhibition visit to get to know the animals you might encounter on your tour
Board the whale watching boat and enjoy about 3 hours out at sea
Return to the harbor
In between tours:
Drive to Thingvellir National park
Snorkeling Silfra tour:
Arrival at the meeting point at Silfra 15 minutes before the tour start time, check-in with guides
Division into groups of 6 people, one group per guide
Briefing and gear-up with your guide (∼1 hour total)
Once you are fully dressed, your guide will take a number from the park ranger and that will be your group's number to enter the water
Make your way to the entry platform, short wait (wait time may vary)
30-45 minutes spent in the water
Exit through platform, walk back to the meeting point (∼250 meters)
Take off equipment, enjoy hot chocolate and cookies to warm up
At this point, you will have time to chat with your guide, ask any questions you might have and take a look at the pics taken during the tour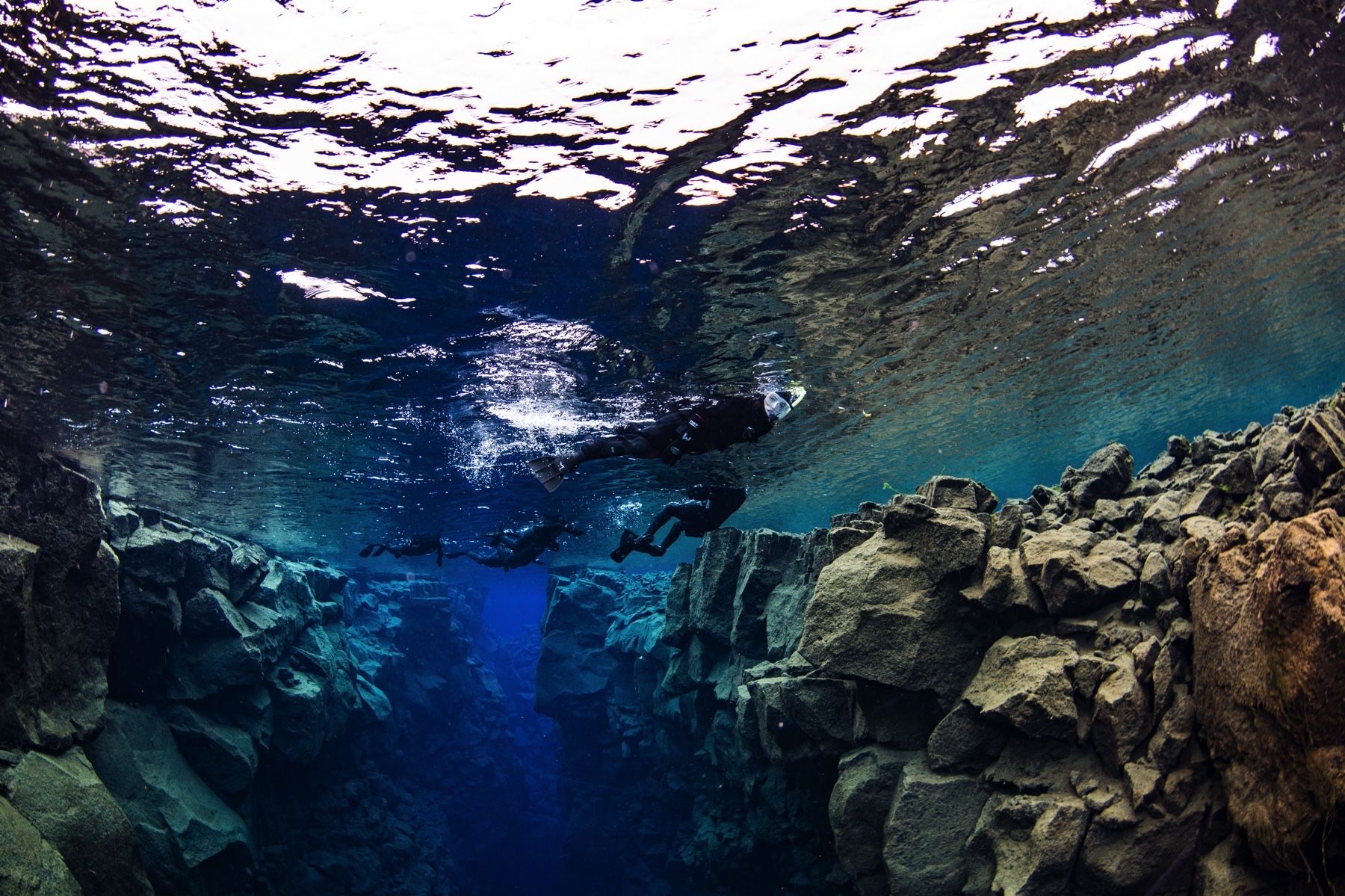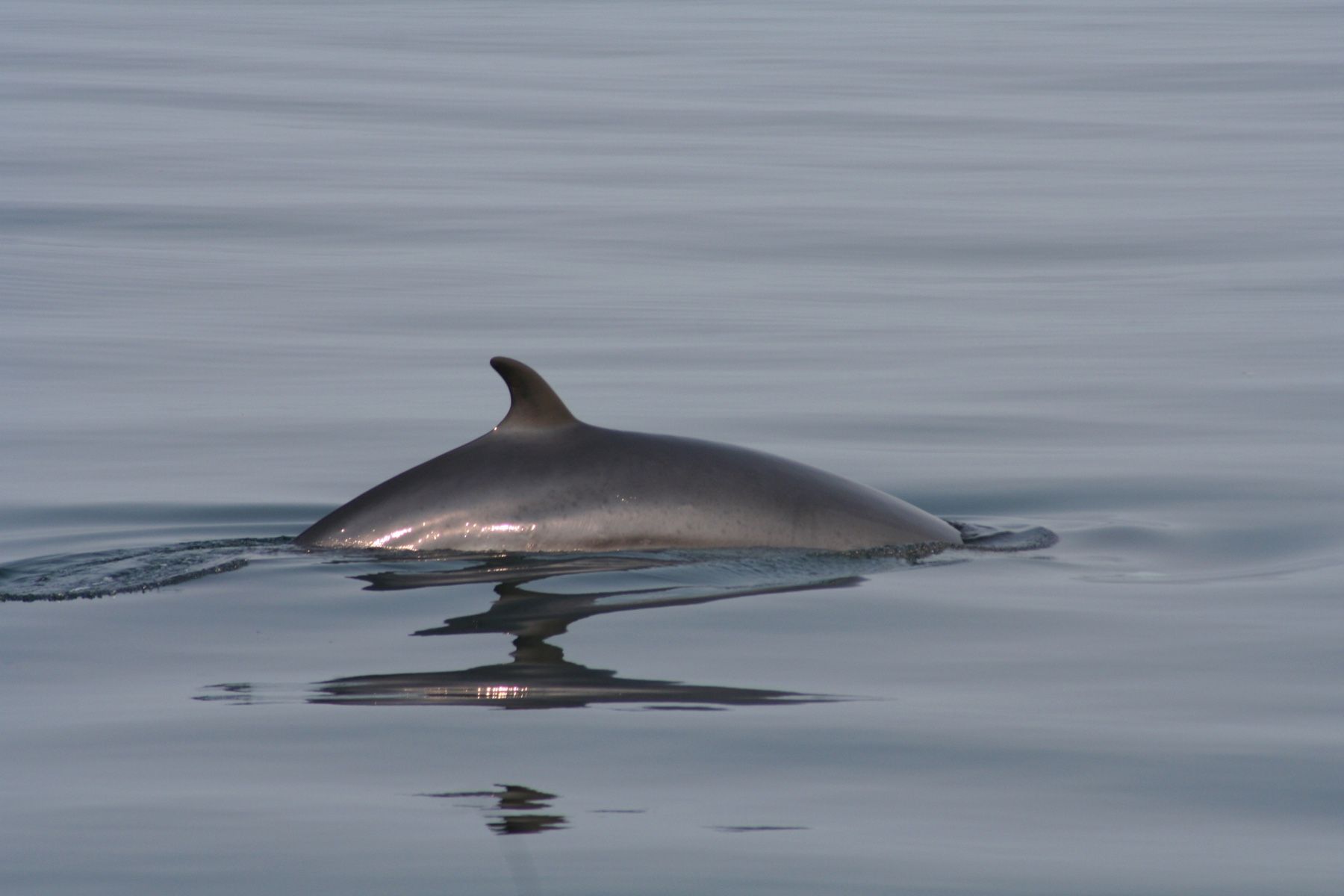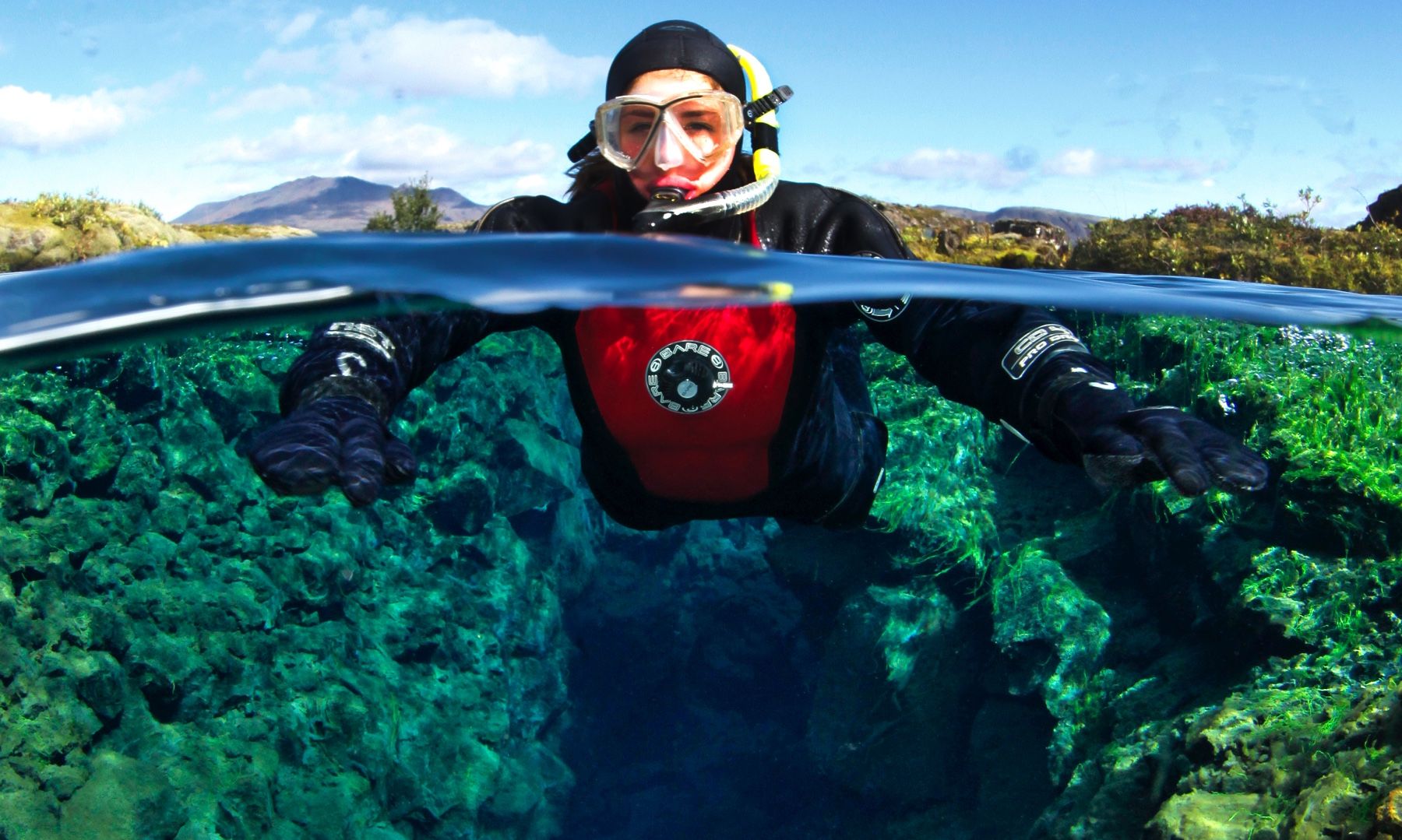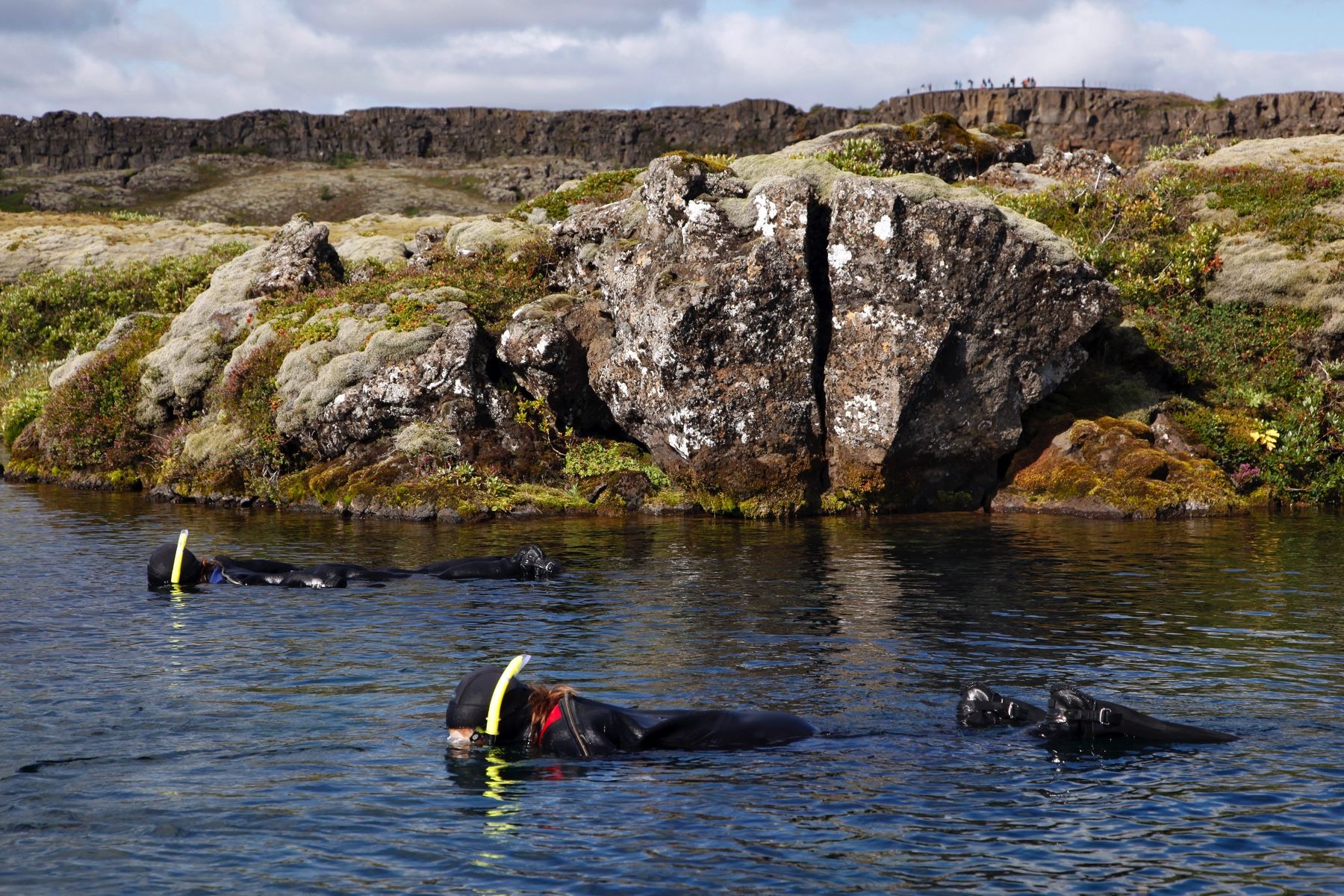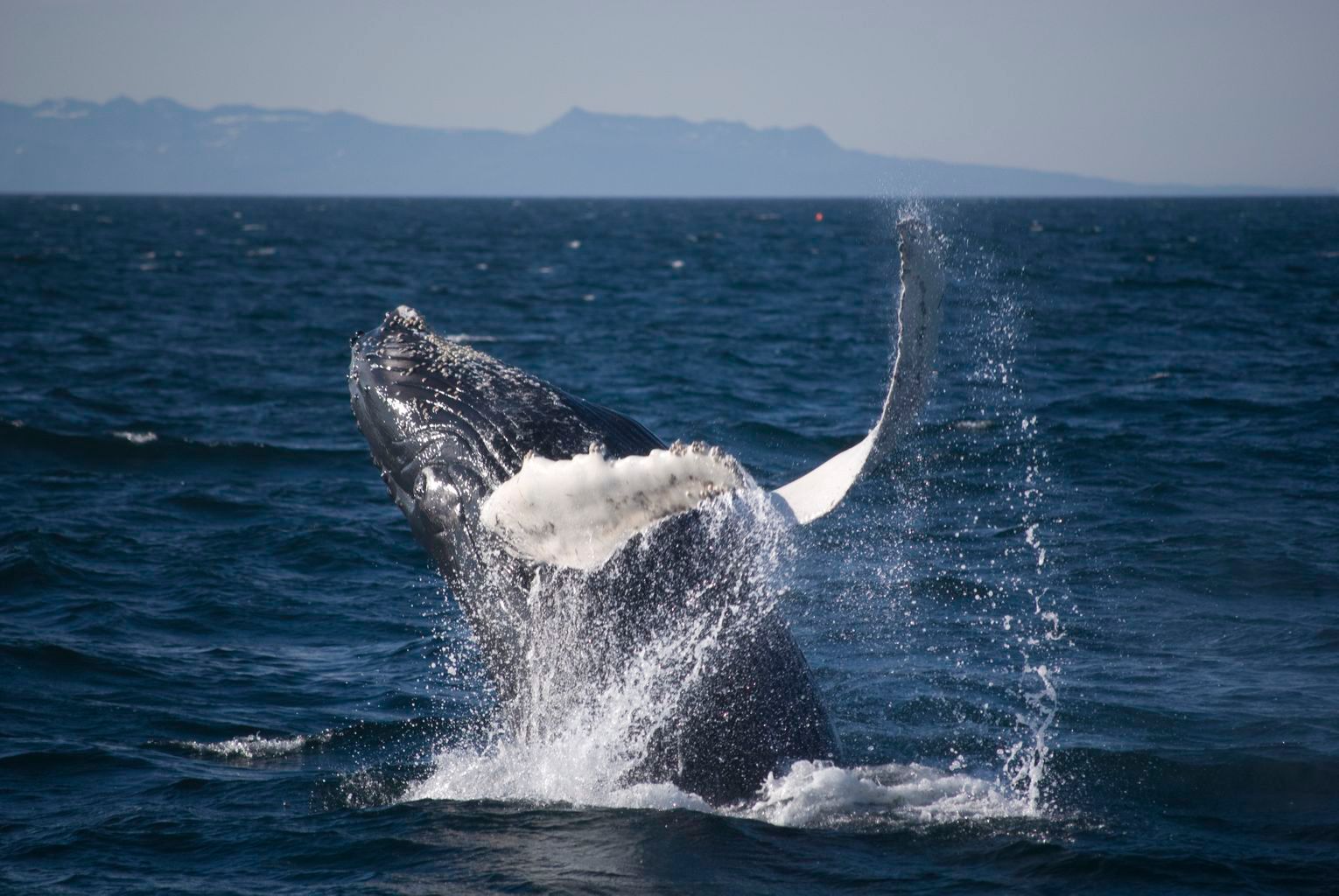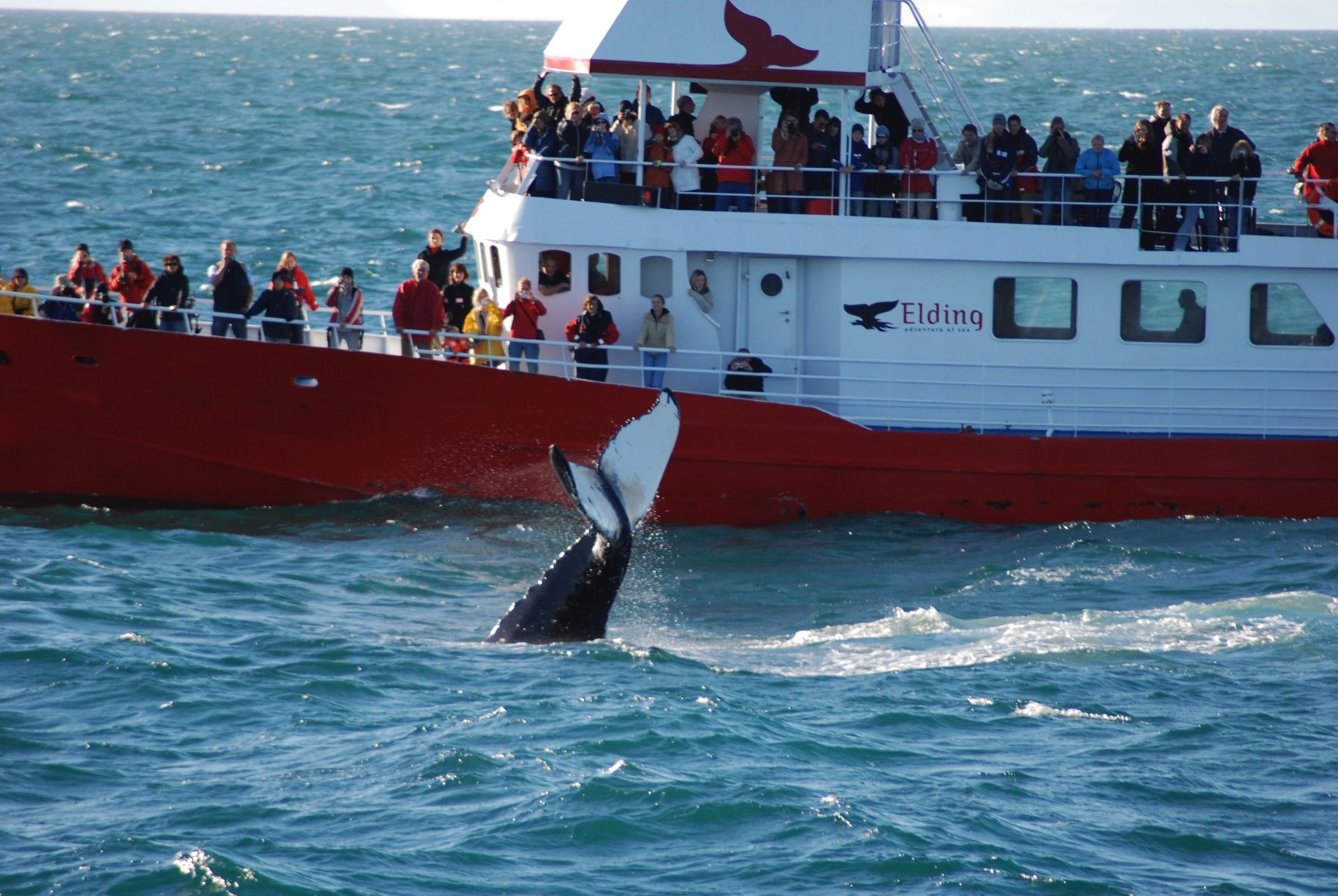 You'll go snorkeling and whale watching here
Address
Silfra
Thingvellir National Park
801 Selfoss
Elding
Ægisgardur 5
101 Reykjavík
Open in Google Maps