The Silfra fissure
Snorkelling between two tectonic plates
Immerse yourself in the clearest water in the world and float between two continents in Iceland! A snorkeling adventure in the famous Silfra fissure is an unforgettable experience.
We offer daily snorkeling tours of Silfra where the astonishing clarity of the water reveals a mesmerizing underwater world full of colors you don't see above the surface. Silfra is a fissure created by the separation of the North American and Eurasian tectonic plates cutting through Iceland. The Silfra fissure fills with glacial water that has been filtered underground for decades through hardened, porous lava rock. The filtering process of the glacial water makes Silfra one of the clearest bodies of water on earth with up to 120 meters of visibility.
If you choose to use our transportation service, we will pick you up at your accommodation in Reykjavík and drive with you to Thingvellir National Park. During the one-hour drive, your guide will provide you with background information about the unique geology and cultural history of Iceland and Silfra as well as the surrounding area of the UNESCO world heritage site.
Upon arrival at Silfra, your guide will give you your dry suit and snorkeling equipment. Your snorkel guide will explain how to use this equipment and how to ensure that you will be warm and comfortable during your 30 to 40 minute snorkeling tour of Silfra Hall, Silfra Cathedral, and Silfra Lagoon.
During your snorkel you will explore the four main parts of Silfra. You will float through Big Crack, Silfra's narrowest section and where the continental plates are so close you can almost touch them. The fissure then widens into Silfra Hall. Here the full spectrum of Silfra's colours and clarity become all the more apparent. At this point if you look at just the right angle you can see all the way to lake Thingvallavatn, over 150m away. Near to the opening to Thingvellir lake we will enter the Silfra Cathedral; as the depth reaches 23m you feel like you are flying over the boulders and glacial silt. Your snorkel is finished in the endless visibility of Silfra Lagoon.
Make sure to drink some of the Silfra water while you are snorkeling! Who knows when you will be able to drink water so pure again.
Our Souvenirs can be purchased in your booking process by selecting them under "Extras". If the Souvenir you are looking for is not listed below please contact us or leave a comment in your booking and we will bring it on tour with us.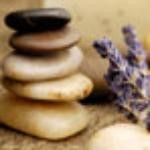 Amazing experience with DIVE.IS
"I did the snorkeling tour and my husband did the diving tour. The snorkeling group was small and we were the first in the water.
DIVE.IS is a professional and friendly company. From the booking to the logistics of running the tour, I have been very pleased! They are the only company that has a changing van - which is a HUGE plus when you're changing in the cold. I should also add that the van is HEATED!!!! The hot Chocolate and cookies were delicious. I highly recommend booking with them. You will not be disappointed!"

All year round, daily

Approx. 3 hours at the site, 5 hours with transportation from Reykjavík

Maximum 6 snorkelers per snorkel guide
Please bring:
Long underwear
Thick socks
Suitable clothes for the weather of the day
Contact lenses if you wear glasses
Included:
Guided snorkelling trip
All necessary snorkelling equipment
Hot choclate and cookies after the snorkelling trip
Entrance fee into Silfra
Excluded:
Pick up service is available only for certain tours, please choose carefully. Pick up service costs an additional 5.000,- ISK.
Digital photo package of the Snorkeling Tour, available at additional cost of 2.990,- ISK
Meeting times at Silfra:
Please see the booking calendar for available meeting times at Silfra for the snorkeling tour.
Pick up service:
Pick up service from Reykjavík is not available for all of the snorkeling tours. If you need transportation, please be sure to pick a tour that gives you the option of pick up in Reykjavík. Pick up in Reykjavík begins 1,5 hours EARLIER than the tour times shown in the booking calendar.
Safety requirements
Participants must:
have read, signed, and followed directions on the online Snorkeling Silfra Medical Statement (link provided in confirmation email) PDF

have our Snorkeling Medical form signed off by a doctor if they are age 60 or older PDF

sign our liability release form at the start of the snorkeling tour PDF

be at minimum 150cm / maximum 200cm

be at minimum 45kg / maximum 120kg

be at least 14 years of age on the year

be comfortable in water and be able to swim

be physically fit

be ready to wear a sometimes tight & constricting dry suit

able to communicate in English

not be pregnant
Loading YouTube Player...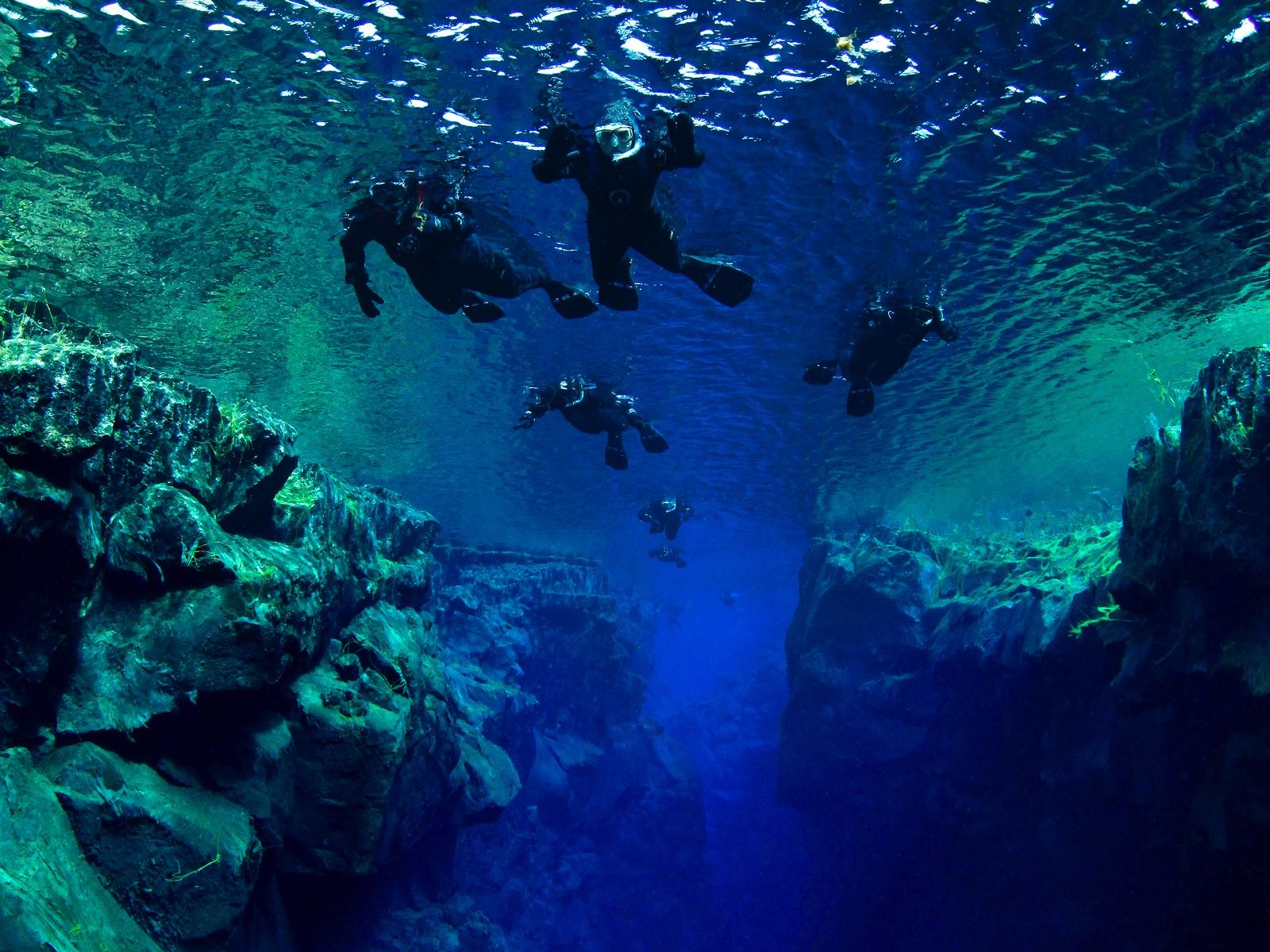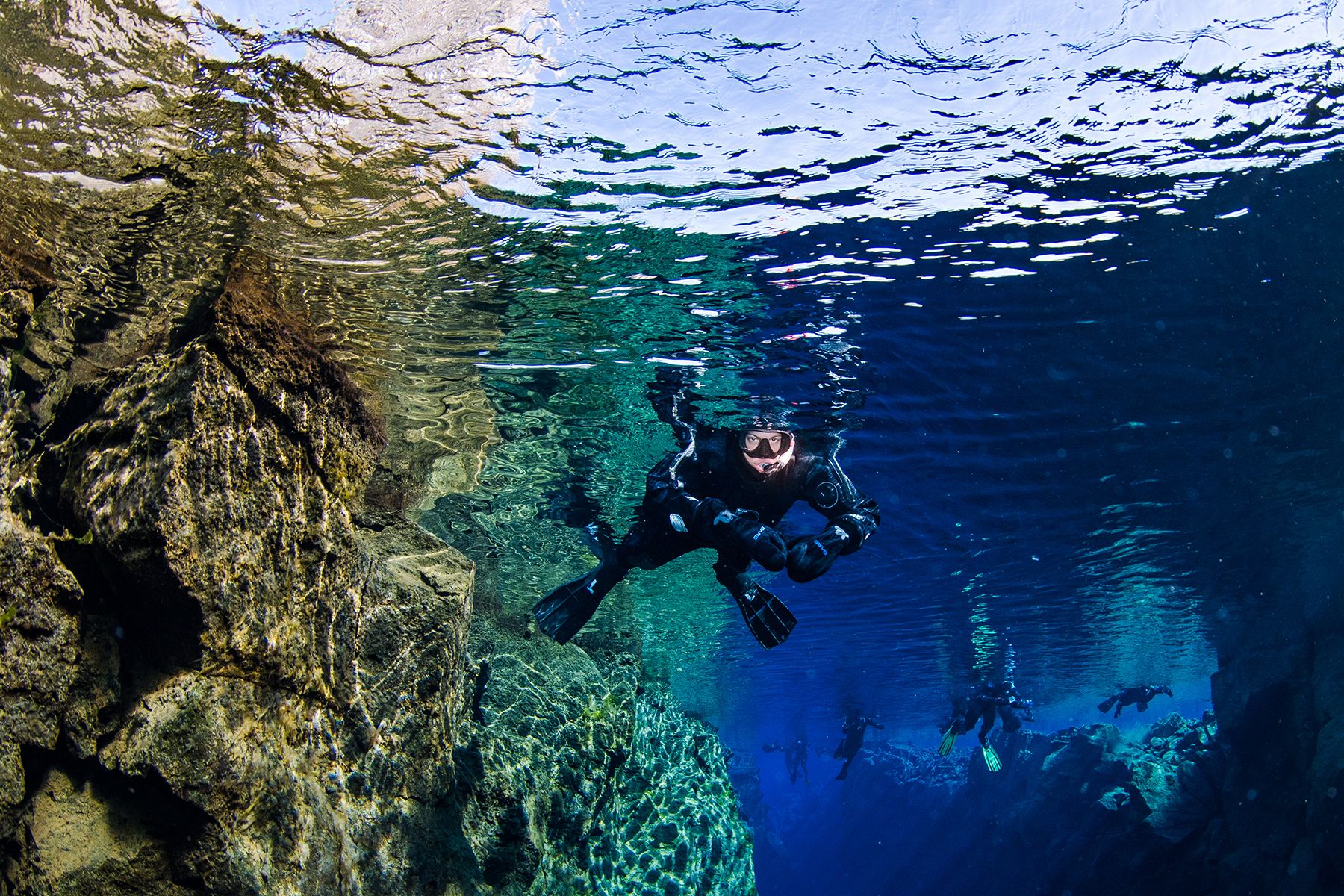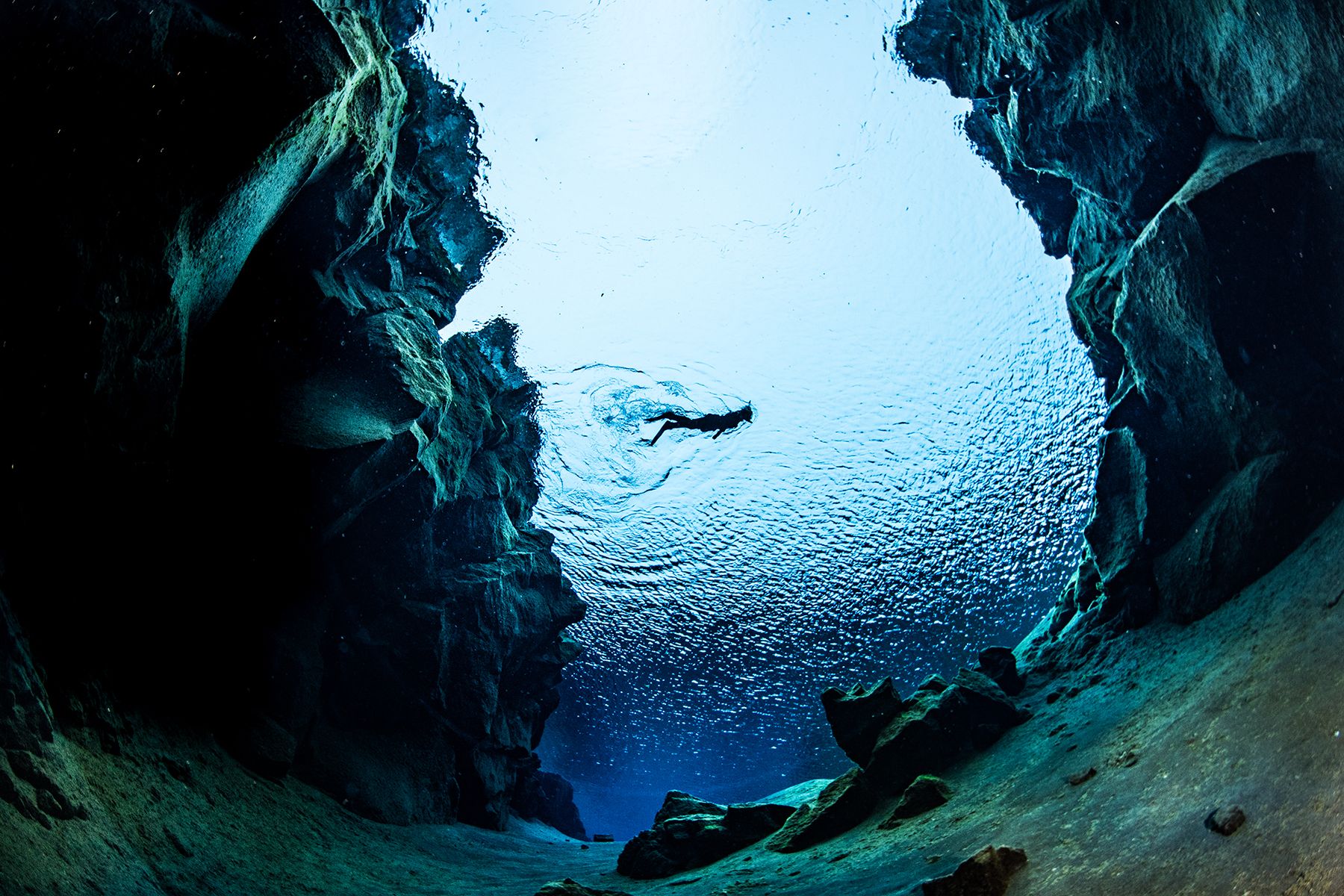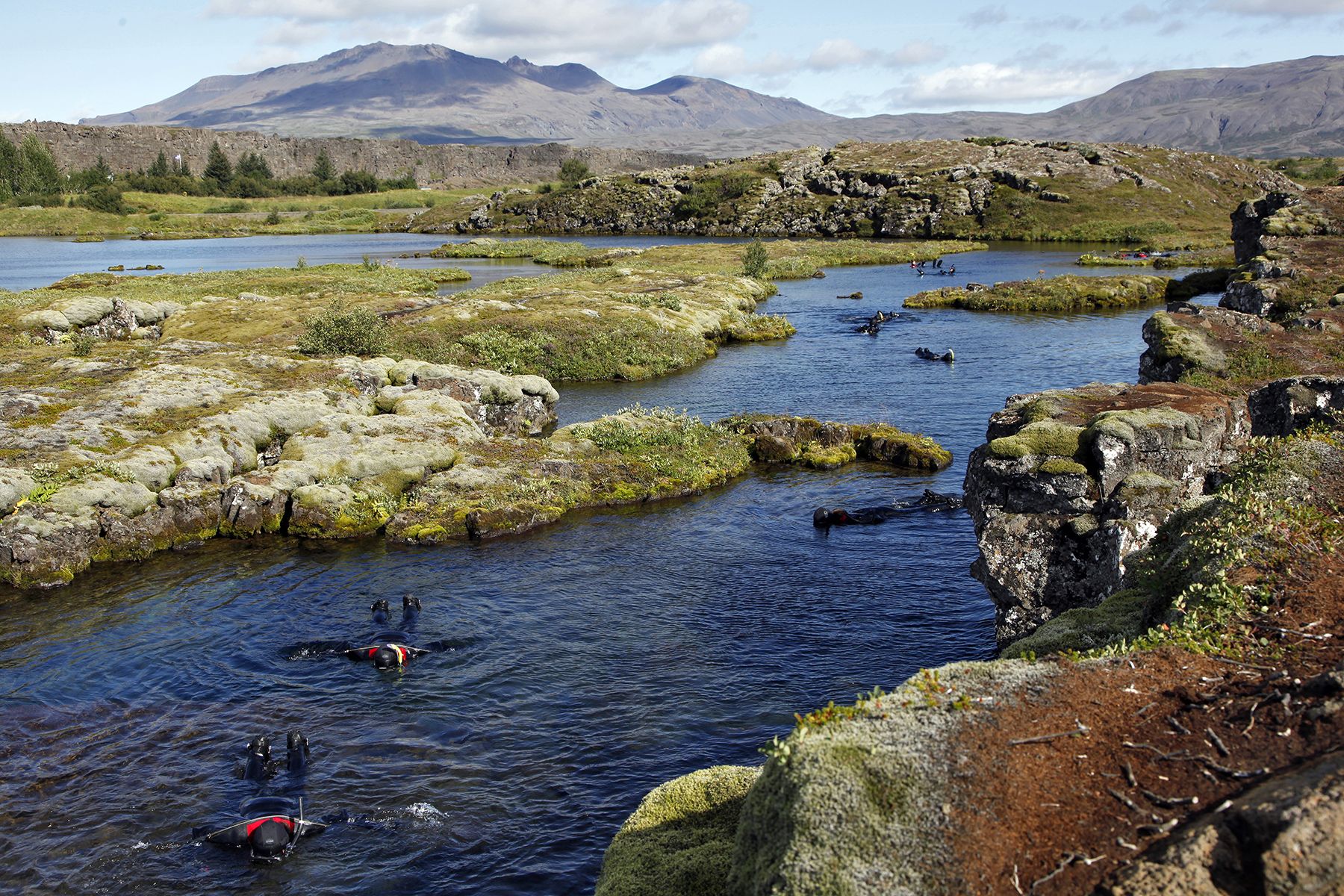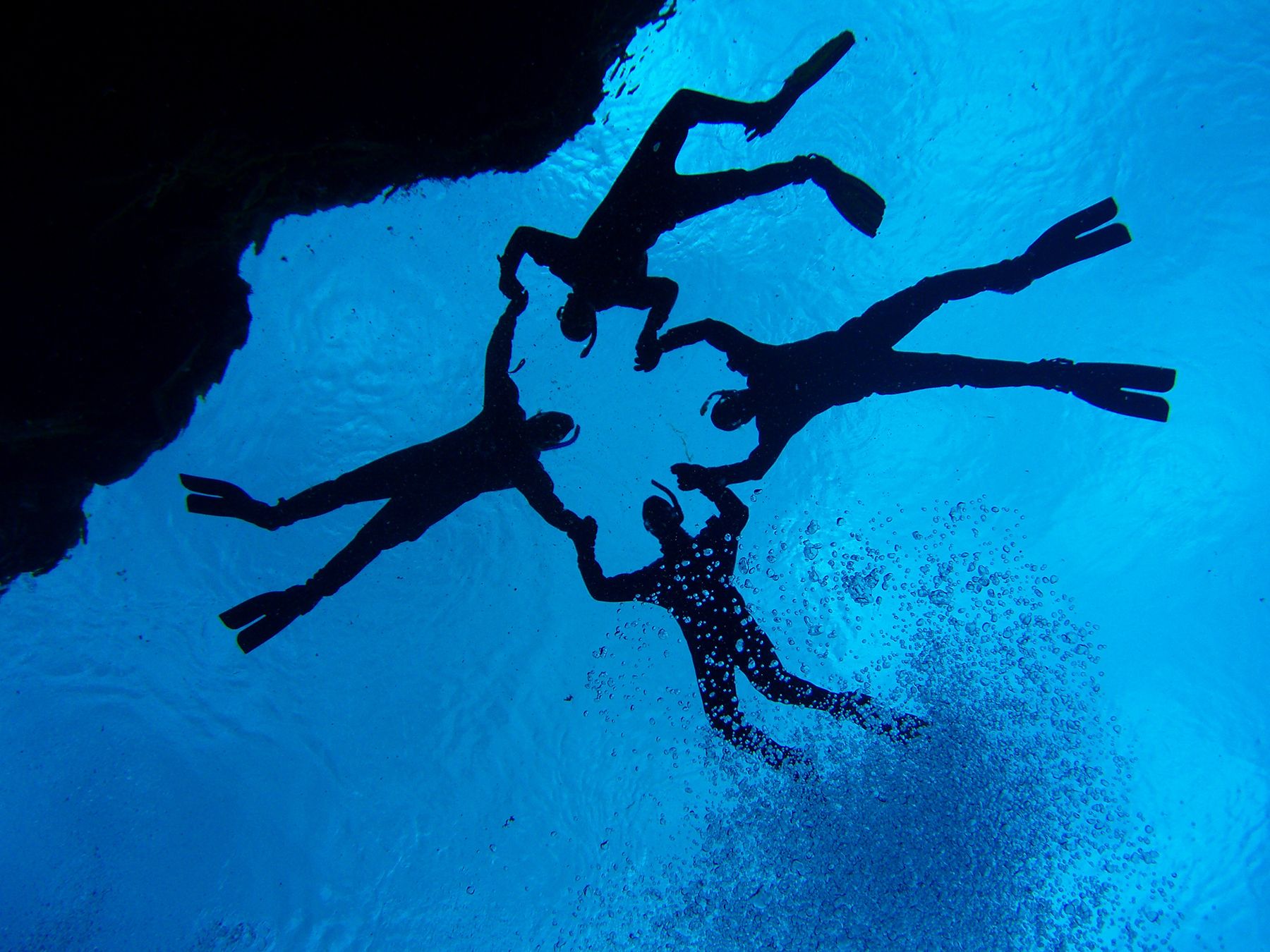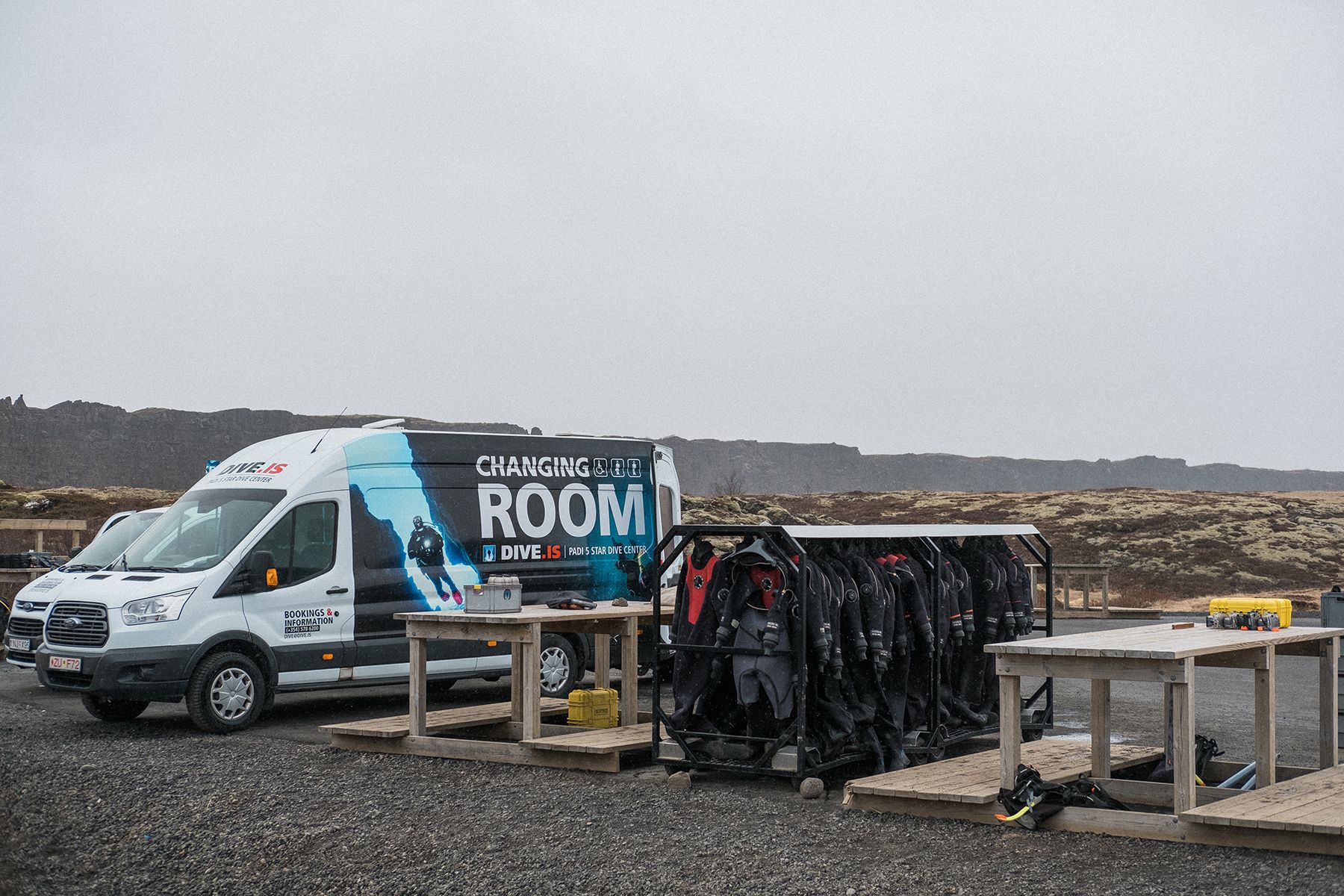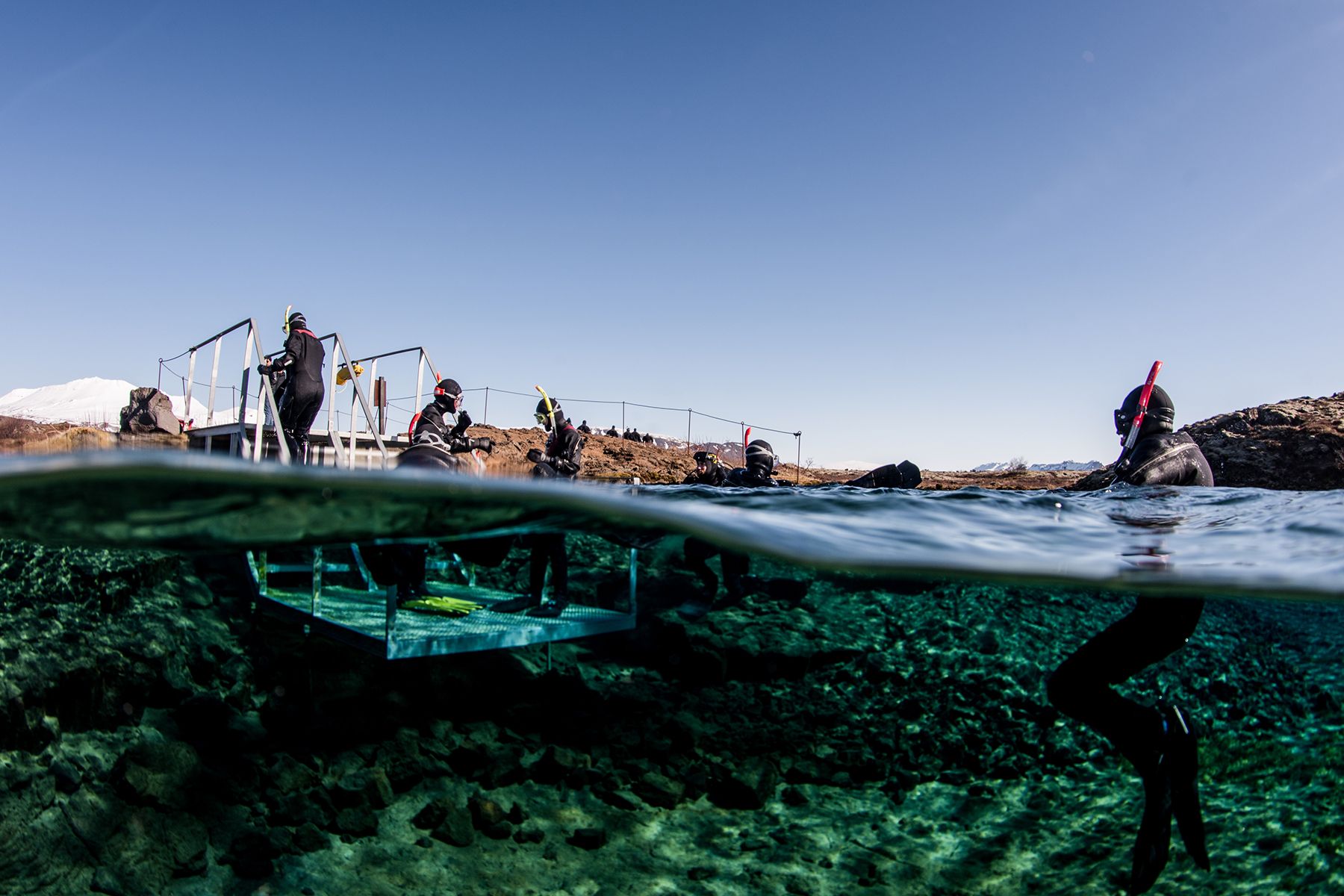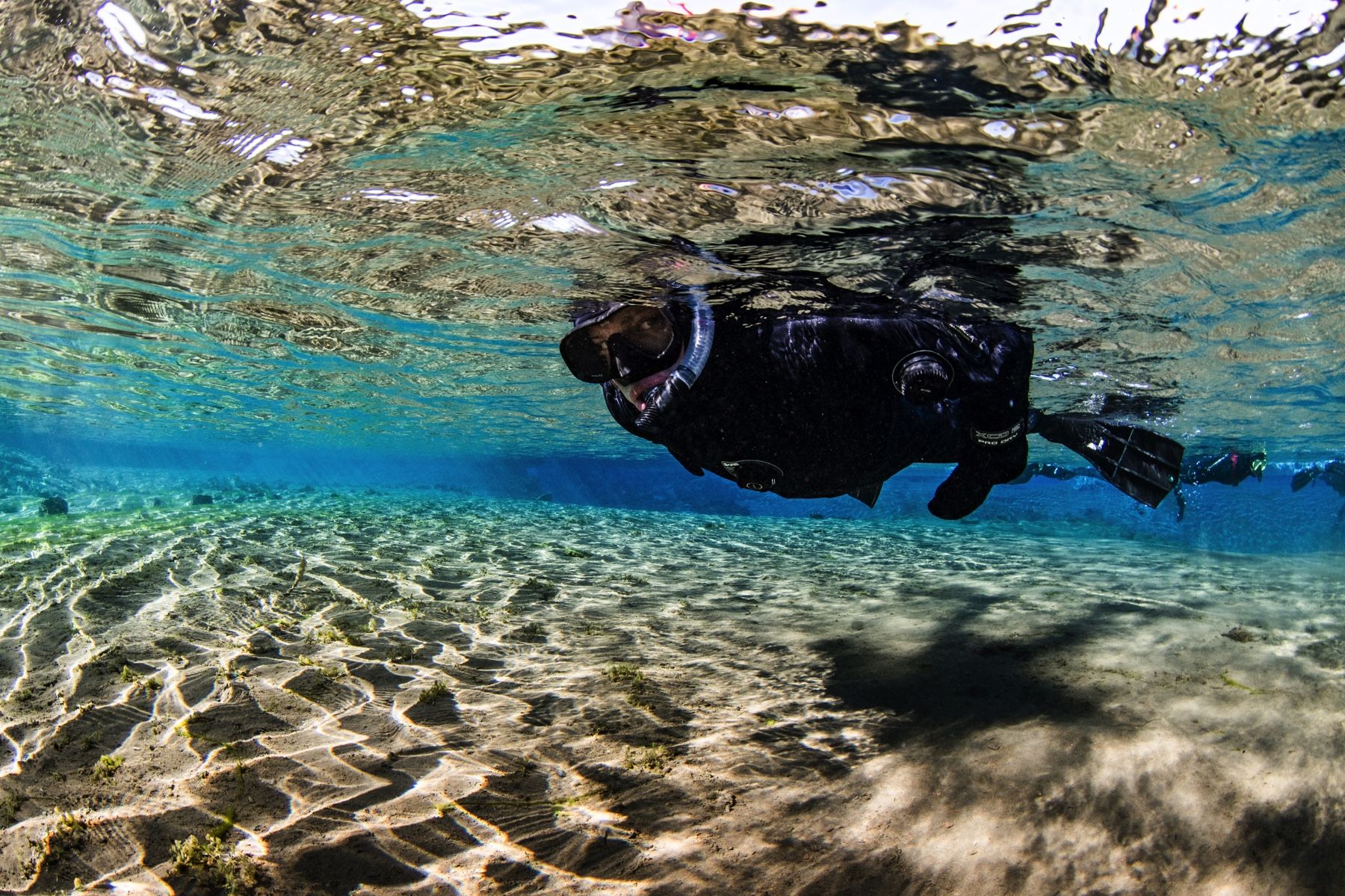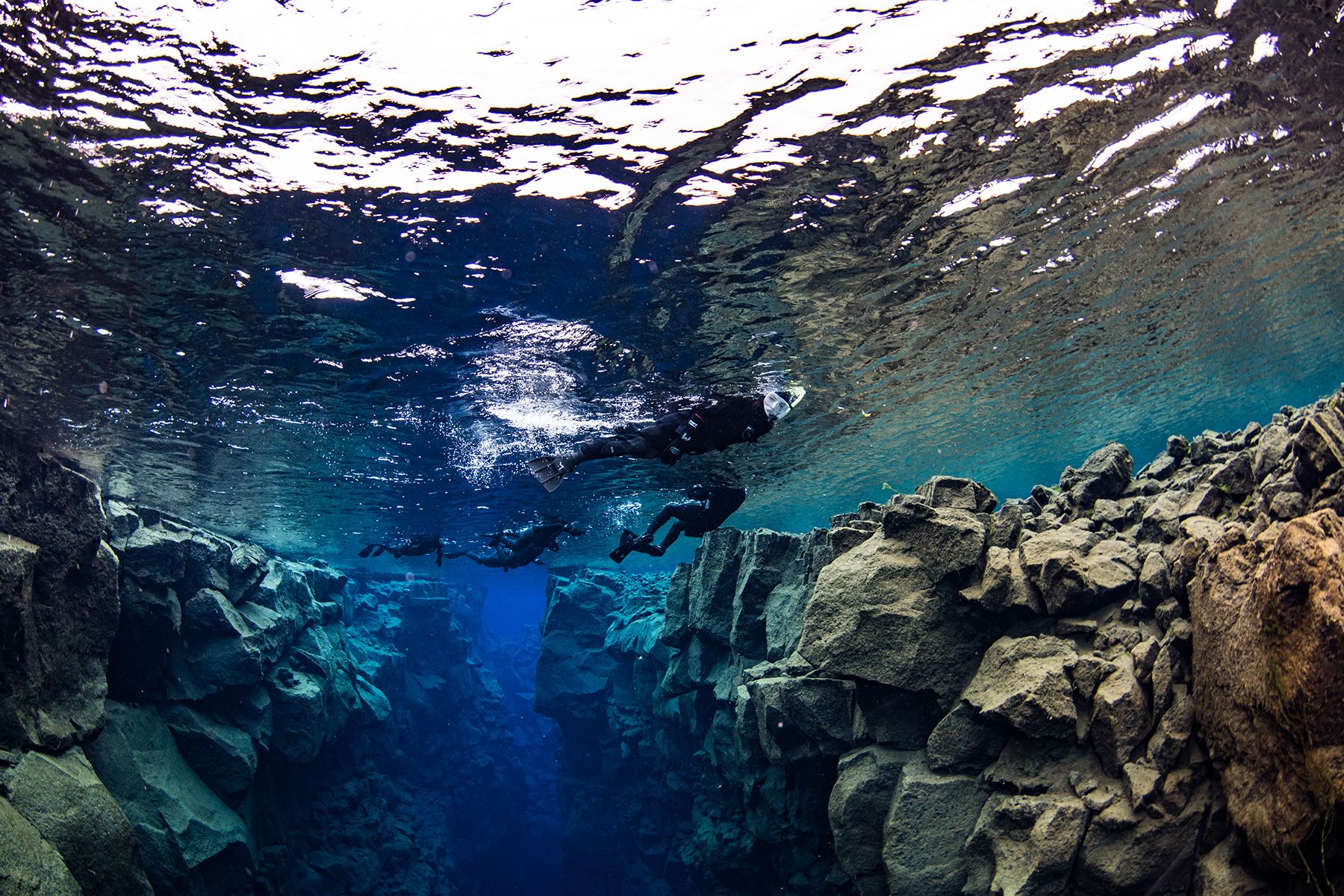 You might be guided by one of these nice guys
Address
Join our pick up service from Reykjavik or meet us at our meeting point at Silfra!
Thingvellir National Park
801 Selfoss
Open in Google Maps