Snorkl í Silfru
Allir geta snorklað í Silfru
Njóttu þess að fljóta um í tærasta vatni í heimi og fljóta á milli tveggja heimsálfa! Snorkl ævintýri í Silfru á Þingvöllum er ógleymanlega stund þar sem þú upplifir leyndardóma undir yfirborðinu. Þú flýtur um á yfirborðinu í þurrgalla þannig að þú ert þurr og þér er hlýtt. Engin réttindi þarf til að snorkla!
Þessi ferð með DIVE.IS var valin besta snorkl upplifun og fjórða besta upplifun í heimi á TripAdvisor árið 2019.
Við segjum stolt frá því að við getum boðið upp á ferðir í hæsta gæðaflokki á Silfru. Við skulum segja þér af hverju:
Við erum með auka leiðsögumann á Silfru sem aðstoðar bæði þig og aðra leiðsögumenn fyrir og eftir sjálft snorklið. Þessar aukahendur gera allt ferlið þægilegra fyrir þig auk þess að veita leiðsögumanninum öryggi þegar hann er kominn ofan í Silfru.
Við erum með stóran, upphitaðan bíl þar sem þú getur skipt um föt í skjóli frá veðri og vindum.
Eftir snorkl ferðina hitum við þig upp með kakó og smákökum.
Allir leiðsögumennirnir okkar eru reyndir atvinnu PADI kafarar og hafa farið í gegnum þjálfun áður en þeir fara með þig í Silfru.
Við bjóðum upp á snorkeling ferðir daglega í Silfru, allt árið um kring. Silfra er þeim eiginleikum gædd að vera með einstaklega tært vatn þar sem þú hefur allt að 100 metra skyggni. Undir yfirboðinu leynist dáleiðandi heimur sem á sér engan líkan í heiminum. Silfra liggur á milli tveggja jarðfleka, Norður Ameríkuflekans annarsvegar og Evrasíuflekans hinsvegar. Í Silfru er jökulvatn sem hefur tekið áratugi að síast neðanjarðar í gegnum hraunið sem skilur Þingvelli frá Langjökli. Vegna þessarar síunar er Silfra með einstaklega tært vatn sem gerir okkur kleift að sjá niður á botn frá yfirborðinu.
Þú getur valið að við sækjum þig og keyrum þig á Þingvelli. Ef þú kýst að keyra sjálf/ur á Þingvelli geturðu hitt okkur hjá Silfru.
Þegar þú kemur að Silfru á Þingvöllum, finnur leiðsögumaðurinn til fyrir þig þurrgalla og snorkl búnað. Leiðsögumaðurinn þinn mun útskýra og aðstoða þig við að klæða þig í þurrgallan og hvernig á að nota búnaðinn. Við notum hágæða þurrgalla frá BEAR sem halda þér þurrum og hlýum á meðan þú flýtur um í köldu vatninu.
Í ferðinni muntu fara í gegnum fjóra hluta Silfru. Þú byrjar á því að fara í gegnum Stóru Sprunguna, sem er grannasti parturinn af Silfru, en á þessu svæði eru flekaskilin svo lítil að ef þú værir að kafa þá gætir þú synt á milli þeirra og snert báða fleka á sama tíma. Smám saman víkkar gjáin og við komum að Salnum. Í Salnum koma fram fegurstu litir Silfru og skyggnið sýnist óendanlegt. Á vissum stað í Salnum, getur þú séð alla leiðina inn að Þingvallavatni, sem er í 150 metra fjarlægð. Eftir grynningarnar kemur þú að Dómkirkjunni sem nær niður á 23 metra dýpi. Sumir hafa það á orði að þeim líði eins og þeir séu að fljúga þegar að komið er í Kirkjuna. Að lokum kemur þú í Lónið, þar sem þú getur leyft þér að fljóta um og skoða litríku þörunganna sem lifa þar.
Prófaðu að drekka vatnið. Það tekur vatnið 30-100 ár að renna frá Langjökli í gjánna, sem gerir það að verkum að vantið er einstaklega hreint og tært.
Hægt er að kaupa minjagripi í bókunarferlinu með því að velja þá undir "Extras". Ef minjagripurinn sem þig langar að kaupa er ekki undir Extras, ekki hika við að hafa samband eða skildu eftir athugasemd í bókuninni þinni og við munum taka minjagripinn með okkur á Silfru.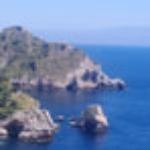 Amazing swimming experience in Iceland!
I was very scared when they mentioned that the water was only 4 degrees Celsius, but Dive.is is experienced and provided extra clothing underneath the dry suit we went swimming in. And once we got into the water, the view was absolutely breathtaking! I had thought they had edited or added a filter with the photos they post here, but it really does have the beautiful blue-green gradient color. Our guide Marco was very friendly and made us feel very safe (I had snorkeled before but some others on our tour did not).

Allt árið, daglegar ferðir

Ferðin tekur um það bil 3 tíma, 5 tíma ef bókuð er ferð með akstri

Aðeins 6 manns með hverjum leiðsögumanni

Tilboð í maí-júlí 2020, ekki missa af þessu

Fjölskyldutilboð (4 eða fleiri) > Fríar myndir úr ferðinni að auki
Vinsamlegst mætið með:
Föðurland - buxur og bol eða þykk undirföt
Ullarsokka
Fatnað sem hentar veðri
Augnlinsur ef þið notið gleraugu að staðaldri
Innifalið í verðinu:
Leiðsögn um Silfru
Allur nauðsynlegur búnaður til þess að Snorkla
Heitt súkkulaði og súkkulaði smákökur eftir ferð
Silfru gjald (1500 kr á mann)
Ef þú velur ferð með akstri þá er akstur milli Reykjavíkur og Þingvalla innifalinn
Öryggisreglur
Öryggisins vegna þurfa allir farþegar að:
hafa lesið Snorkeling Silfra Heilsufarsyfirlýsinguna, fyllt hana út og skrifað undir áður en farið er í ferðina PDF

hafa fengið undirskrift læknis um að þú sért hæfur til þess að kafa í Silfru ef þú ert 60 ára eða eldri PDF

Skrifa undir ábyrgðaryfirlýsingu í byrjun ferðar PDF

vera minnst 150 cm eða mest 200cm

vera minnst 45kg og ekki þyngri en 120kg

passa í búning sem er á stærðartöflunni okkar PDF

vera 12 ára

vera öryggur í vatni og kunna að synda

líkamlega og andlega heilbrigðir

vera tilbúnir að klæðast þröngum og jafnvel hamlandi þurrgalla

geta talað ensku

ekki vera barnshafandi
You selected
Keyra sjálf
(Hitta okkur á Silfru)
Bókaðu persónulegri ferð fyrir fjölskylduna þína eða vini
You selected
Með skutli
(Frá Reykjavík)
Þú gætir haft áhuga á þessu
Loading YouTube Player...
Leiðsögumenn í þessari ferð
Þú munt fá leiðsögn frá einum þessara frábæru leiðbeinenda
Address
Join our pick up service from Reykjavik or meet us at our meeting point at Silfra!
Thingvellir National Park
801 Selfoss
Open in Google Maps
Við notum vefkökur ('cookies') til að bæta upplifun þína á vefsíðu okkar og súkkulaðikökur til að bæta upplifun þína á ferðum með okkur. Með því að halda áfram að nota þessa vefsíðu ert þú að sammþykkja notkun á vefkökum eins og fram kemur í okkar Persónuupplýsingar.