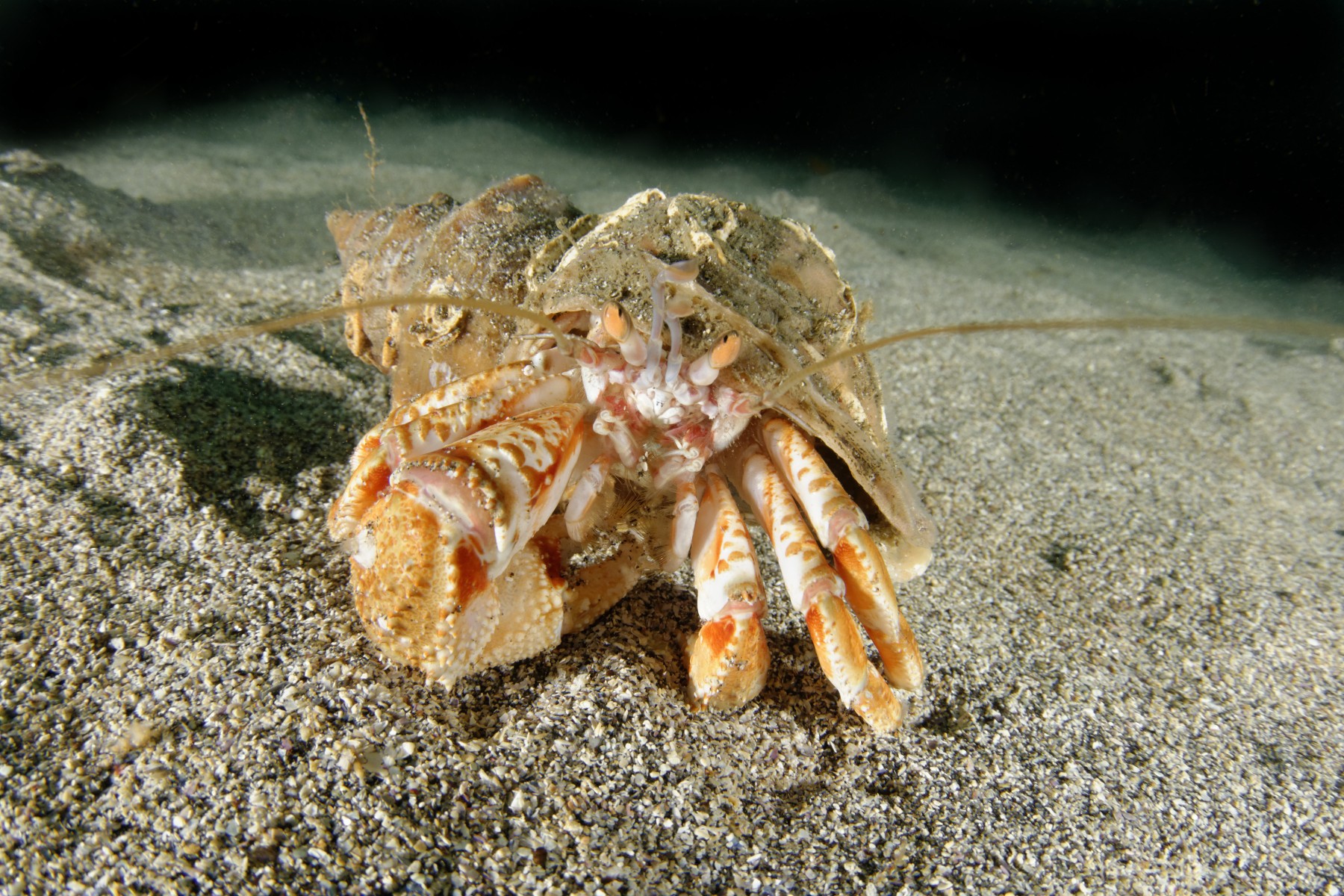 Undersea gardens, forests and deserts
Garður is located at the end of the Reykjanes peninsula, about an hour's drive south of Reykjavík. We enter the water either from the shore or climbing down a ladder from the pier.
Garður means garden in Icelandic, and it does indeed contain a bountiful garden of over 42 species of marine algae. The algae are a vital part of the Icelandic marine diet and an ancient food sours known to have been eaten as far back as over 1000 years ago by the original settlers of Iceland. Not only do the algae provide basic and essential nutrients, they are also colourful and diverse in design.
In addition to this lovely garden, you will also dive around extensive kelp forests. These forests are great habitats for many species of fish. We often see wolf fish, scorpion fish, all kinds of flatfish, monkfish, and more. On our dives we usually try to pay Tommi the Wolffish a visit. He lives in a hole in the pier.
The seascape of Garður also includes stretches of sandy patches, with coral intermittently rising out of the sand. Flatfish make their home here in Garður's desert, covering themselves with a thin layer of sand but leaving their watchful eyes poking out.
The founder of DIVE.IS, Tómas Knútsson, has always been in engaged with environmental actions and education, and Garður is one site that especially benefited from this. Many years ago, Tómas and his Blue Army dedicated themselves to cleaning up trash that had been thrown into the Garður area. We and all of the special inhabitants of the undersea garden, forest, and desert are very grateful and appreciative of their work.
How to experience Garður with us