史费拉-浮潜在两洲之间
在世界上最清澈的水中浮潜
让自己沉浸在世界上最清澈的水中,在冰岛漂浮在两大洲之间!在著名的史费拉大裂隙的浮潜探险将会是一次难忘的经历,这也是TripAdvisor选择我们的浮潜之旅成为世界第四大旅行行程的原因。
我们可以自豪地说,DIVE.IS将会为您提供在史费拉最好的服务。让我们告诉您几大原因:
我们在史费拉将会为您配备一个额外的助理,在浮潜体验之前和之后为您提供帮助。我们称他们为地面支持助理,他们会确保您的旅行顺利进行。他们也会为您和导游提供额外的保护。
我们拥有自己的更衣室,这样我们的客人就有机会在温暖的更衣室里换装。
在冷水中浮潜后,我们会准备好热可可和饼干为您暖身。
我们的向导都是经验丰富的PADI认证潜水长和教练,他们在进行任何旅行向导之前都经过专业培训
我们每天都会提供史费拉浮潜之旅,在那里,无比清澈的水揭示了一个迷人的水下世界,充满了您在水面上看不到的色彩。史费拉是北美和欧亚构造板块切割冰岛时产生的裂缝。史费拉裂隙中充满了冰川的水,这些水几十年来一直通过硬化的、多孔的熔岩在地下过滤。冰川水的过滤过程使史费拉成为地球上最清澈的水体之一,能见度可达120米。
如果您选择带接机的旅游路线,我们会在雷克雅未克接您,并开车带您去辛格韦德利国家公园。在一小时的车程中,导游会向您介绍冰岛和史费拉独特的地质和文化历史,以及周围的联合国教科文组织世界遗产。如果您有自己的交通工具去史费拉,您也可以直接在国家公园史费拉交汇点与我们见面。
一到史费拉,您的导游就会为您提供干衣和潜水设备。您的浮潜导游将解释如何使用这些设备,确保您将会温暖和舒适地进行30至40分钟的浮潜行程并参观史费拉大厅,史费拉大教堂,和史费拉泻湖。
在浮潜期间,您将探索史费拉的四个主要部分。您将在大裂缝漂浮,这是史费拉最窄的部分。在这里,大陆板块非常接近,您几乎可以接触到它们。裂缝随后扩大到史费拉走道。在这里,史费拉的颜色和清晰度变得更加明显。这时如果您以合适的角度观看,您可以看到超过150米远的整个辛格瓦德拉湖。靠近辛格韦德利湖的入口,我们将进入史费拉大教堂;当深度达到23米时,您会觉得自己像是在巨石和冰川淤泥中飞跃。而您的浮潜之旅也将在无尽的史费拉泻湖景色中结束。
当您浮潜的时候,一定要尝一下史费拉的水哟!谁知道您什么时候又能喝到如此纯净的水。
我们的纪念品可以在您的预订过程中购买,在"其它"里面选择好它们。如果您寻找的纪念品未被列出,请在预订时与我们联系或在评论栏中留言,我们将在您的史费拉潜水之旅中把它带给您。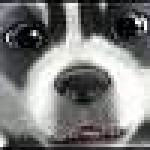 Memorable experience!
This was definitely the highlight of my trip!! Clarence was awesome and very helpful! My friends and I had a great time. I've never fancied cold weather but I don't regret this endeavor at all. This was such a memorable experience, even when I needed some extra help getting out of my dry suit LOL. Thank you Clarence for being a fantastic guide 😁 !!

(If you have booked a tour with pick up you will first meet your driver at the selected pick-up location in Reykjavik)
Arrival at the meeting point at Silfra 15 minutes before the tour start time, check-in with guides
Division into groups of 6 people, one group per guide
Briefing and gear-up with your guide (∼1 hour total)
Once you are fully dressed, your guide will take a number from the park ranger and that will be your group's number to enter the water
Make your way to the entry platform, short wait (wait time may vary)
30-45 minutes spent in the water
Exit through platform, walk back to the meeting point (∼250 meters)
Take off equipment, enjoy hot chocolate and cookies to warm up
At this point, you will have time to chat with your guide, ask any questions you might have and take a look at the pics taken during the tour
Loading YouTube Player...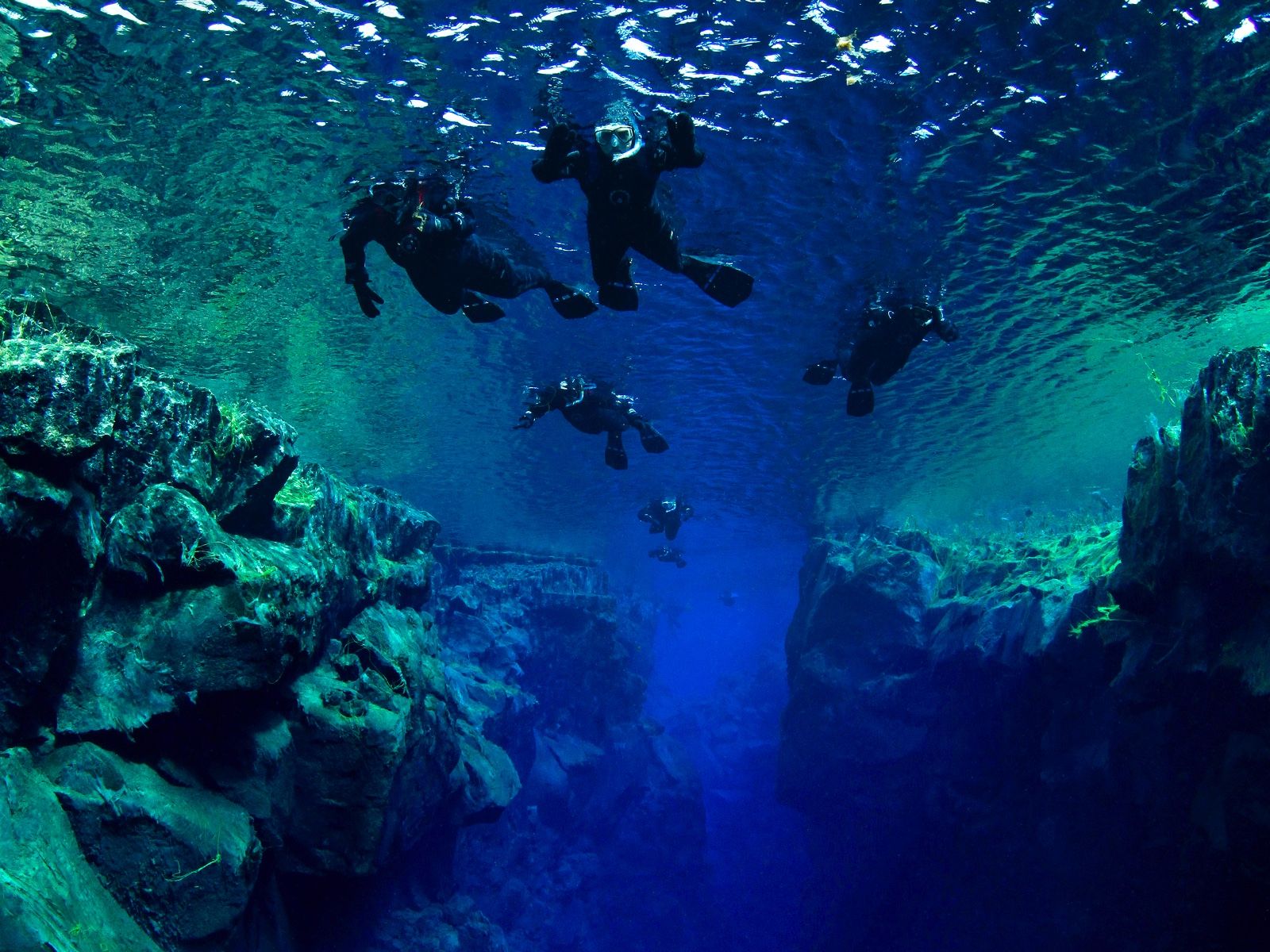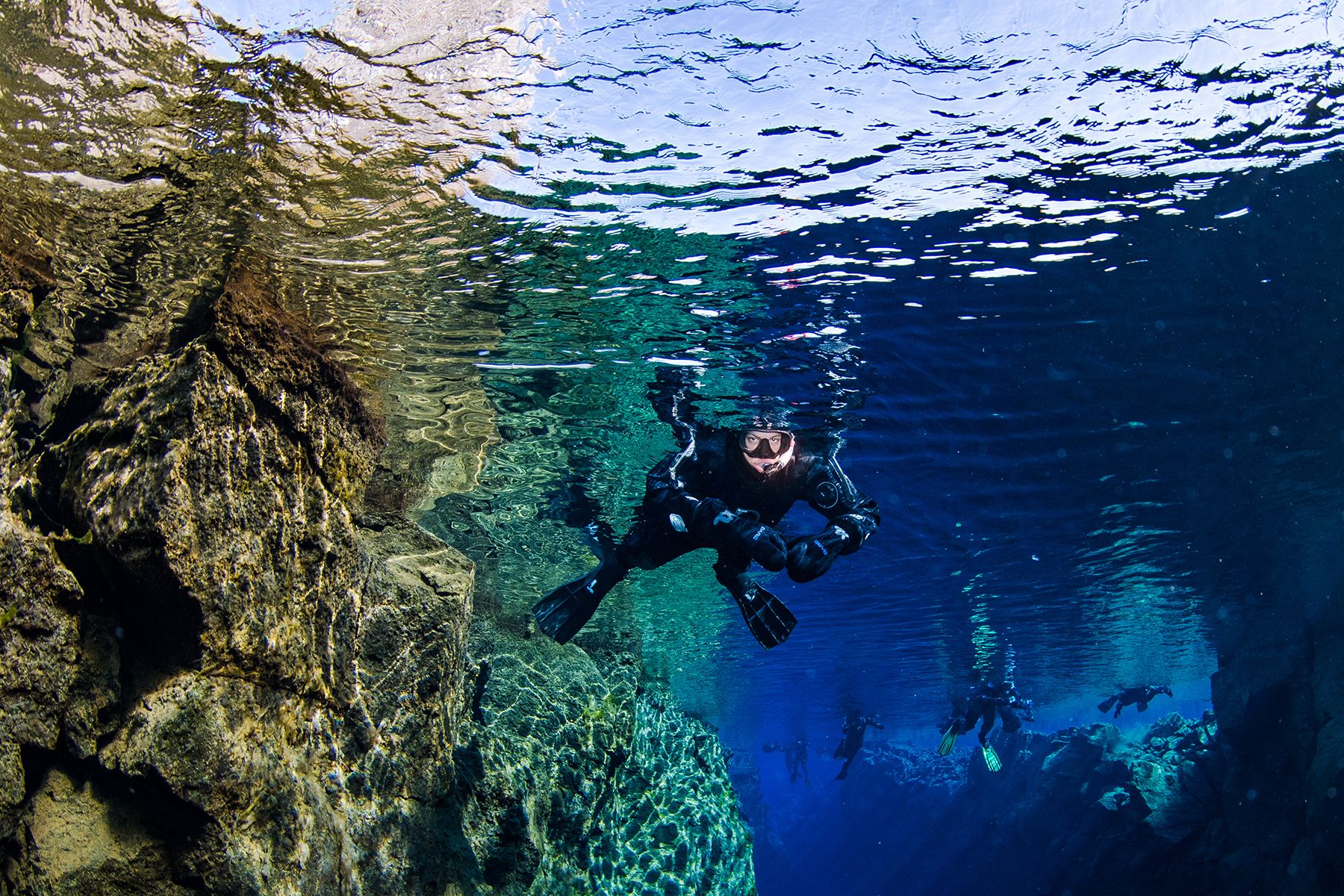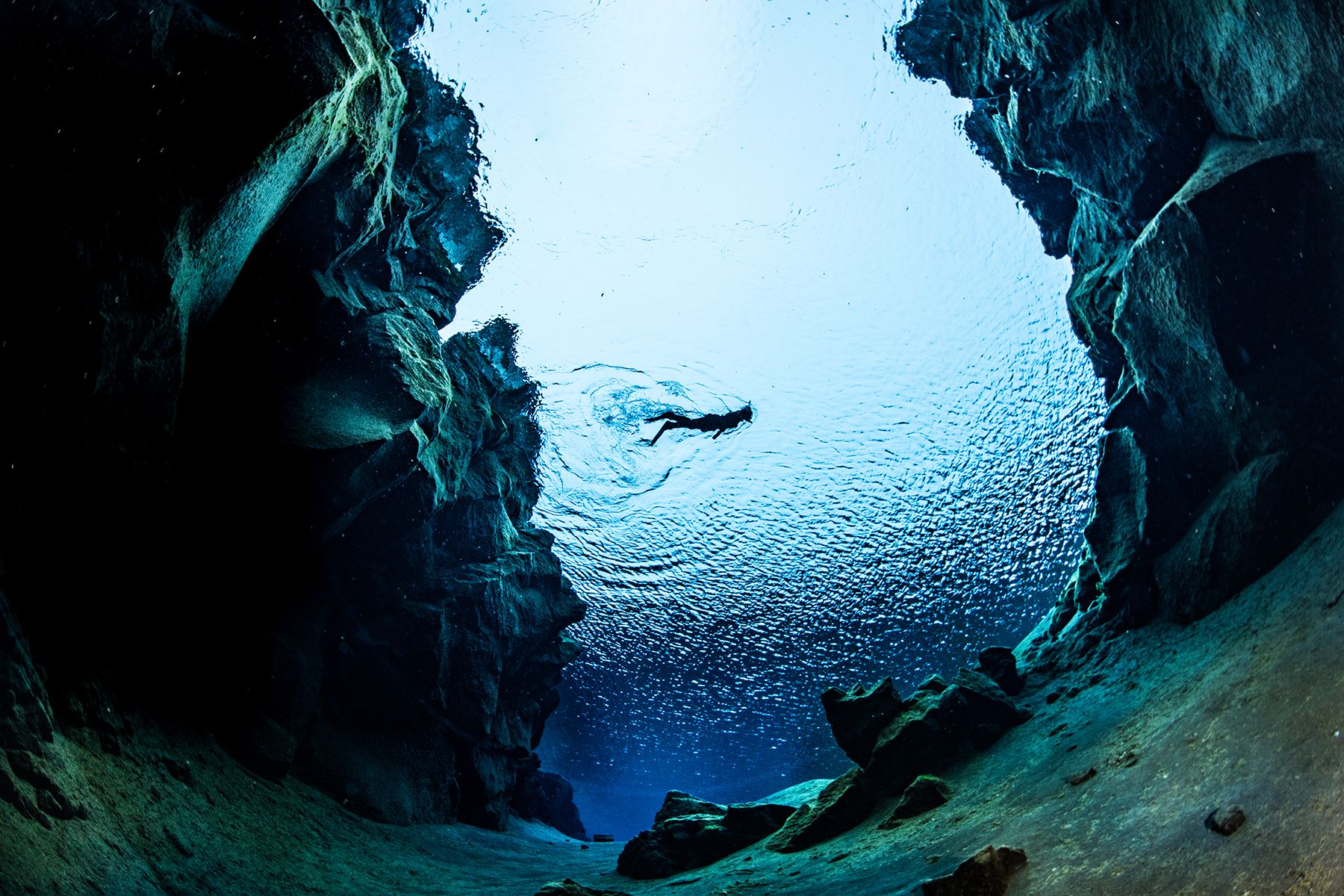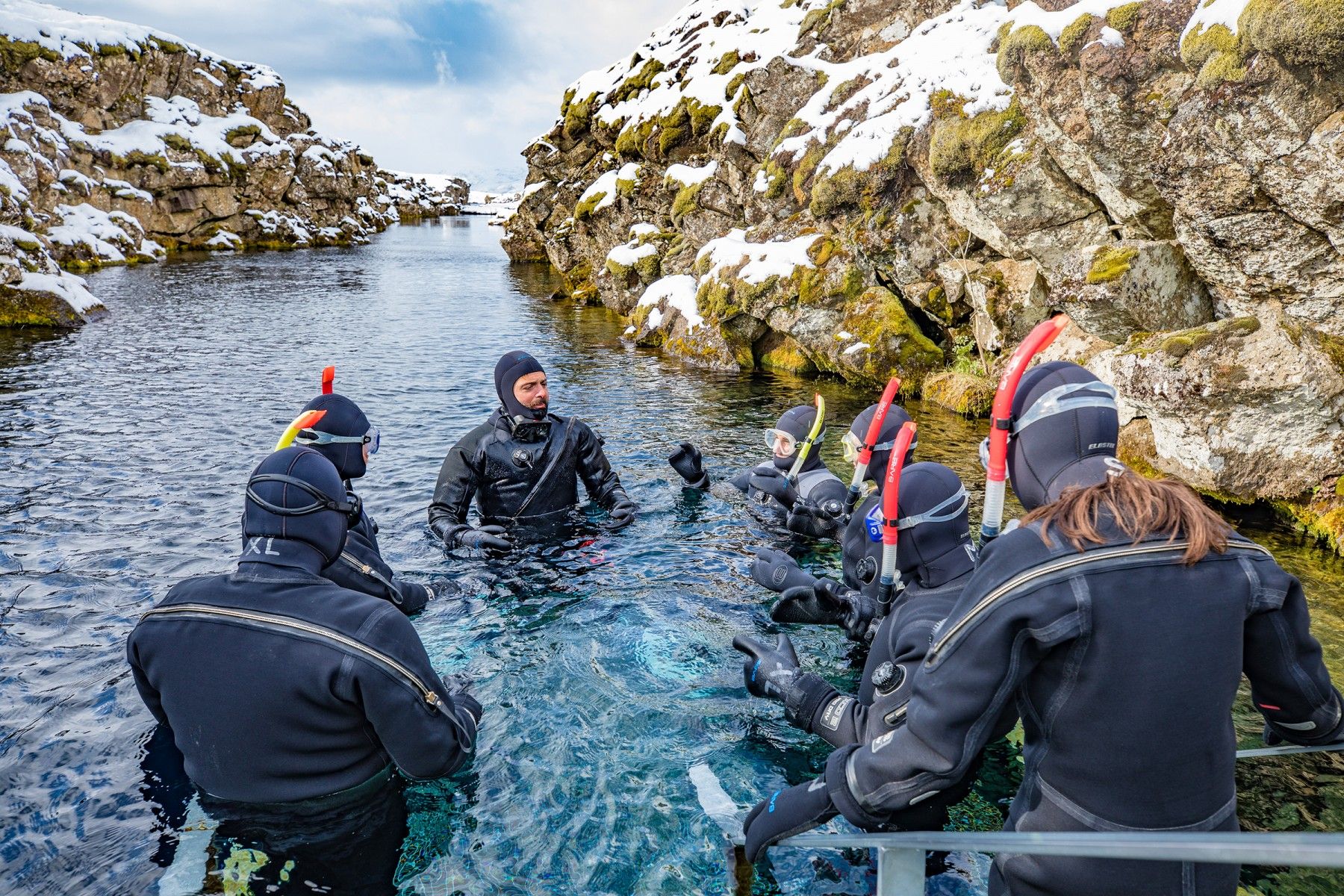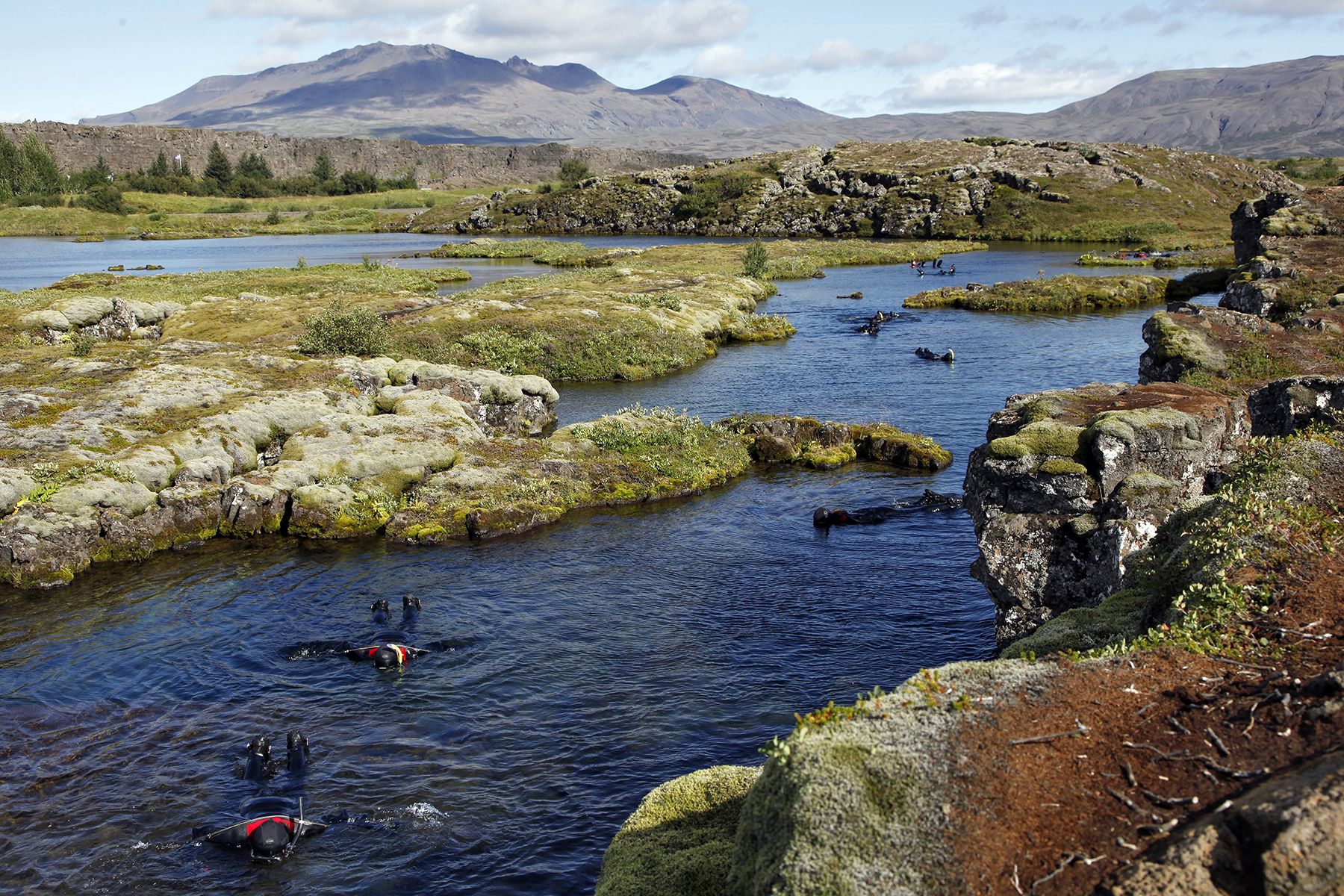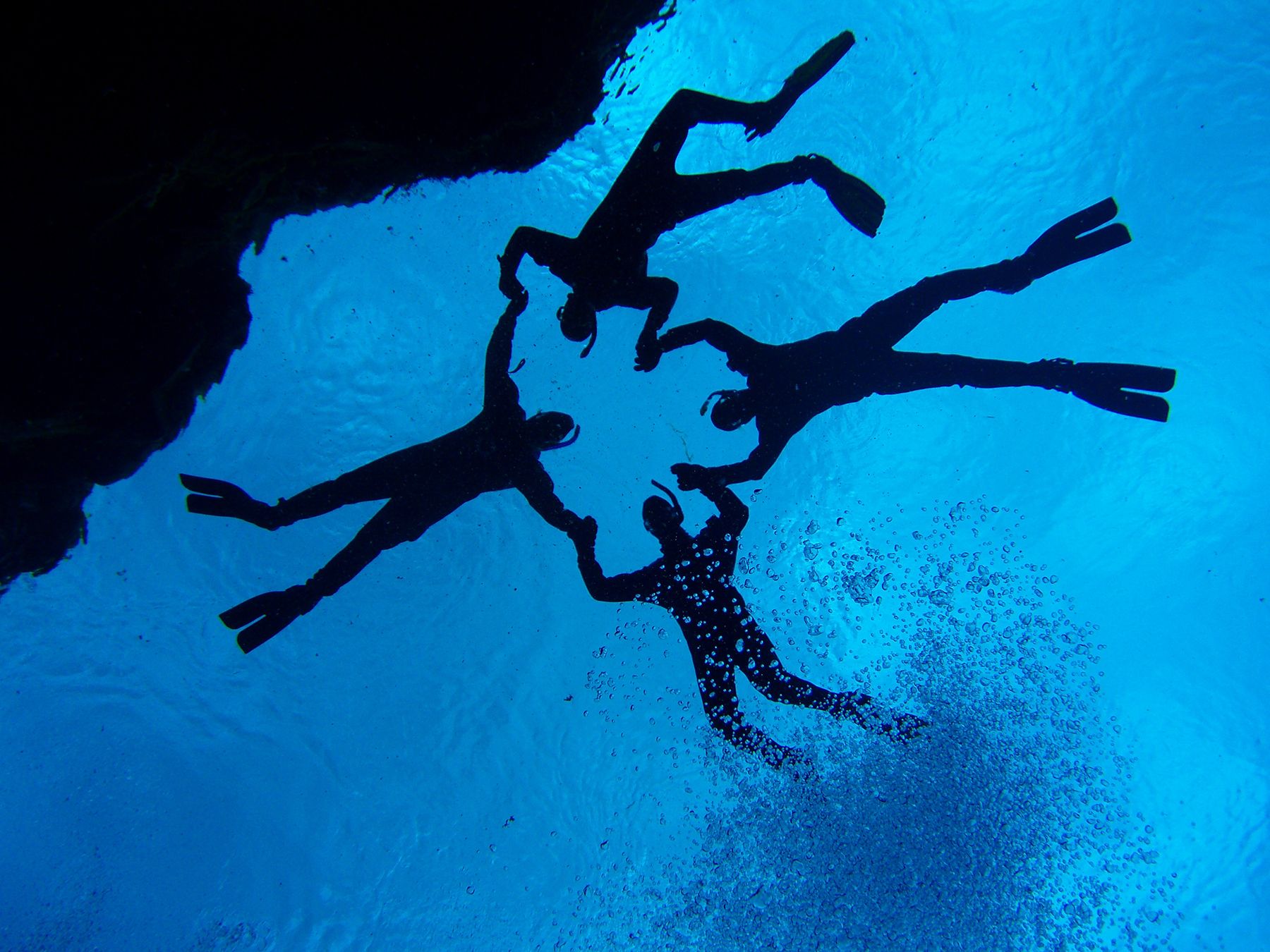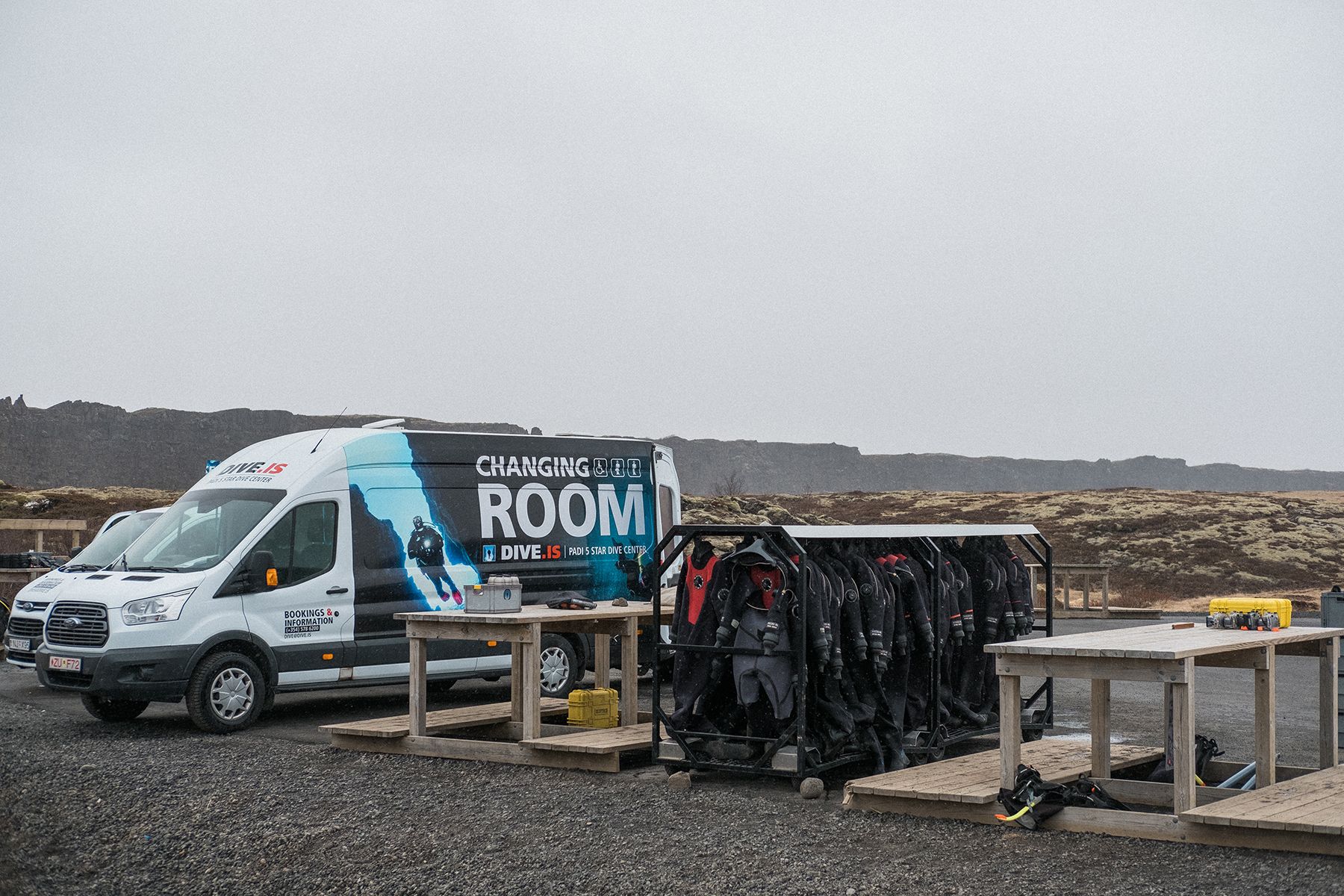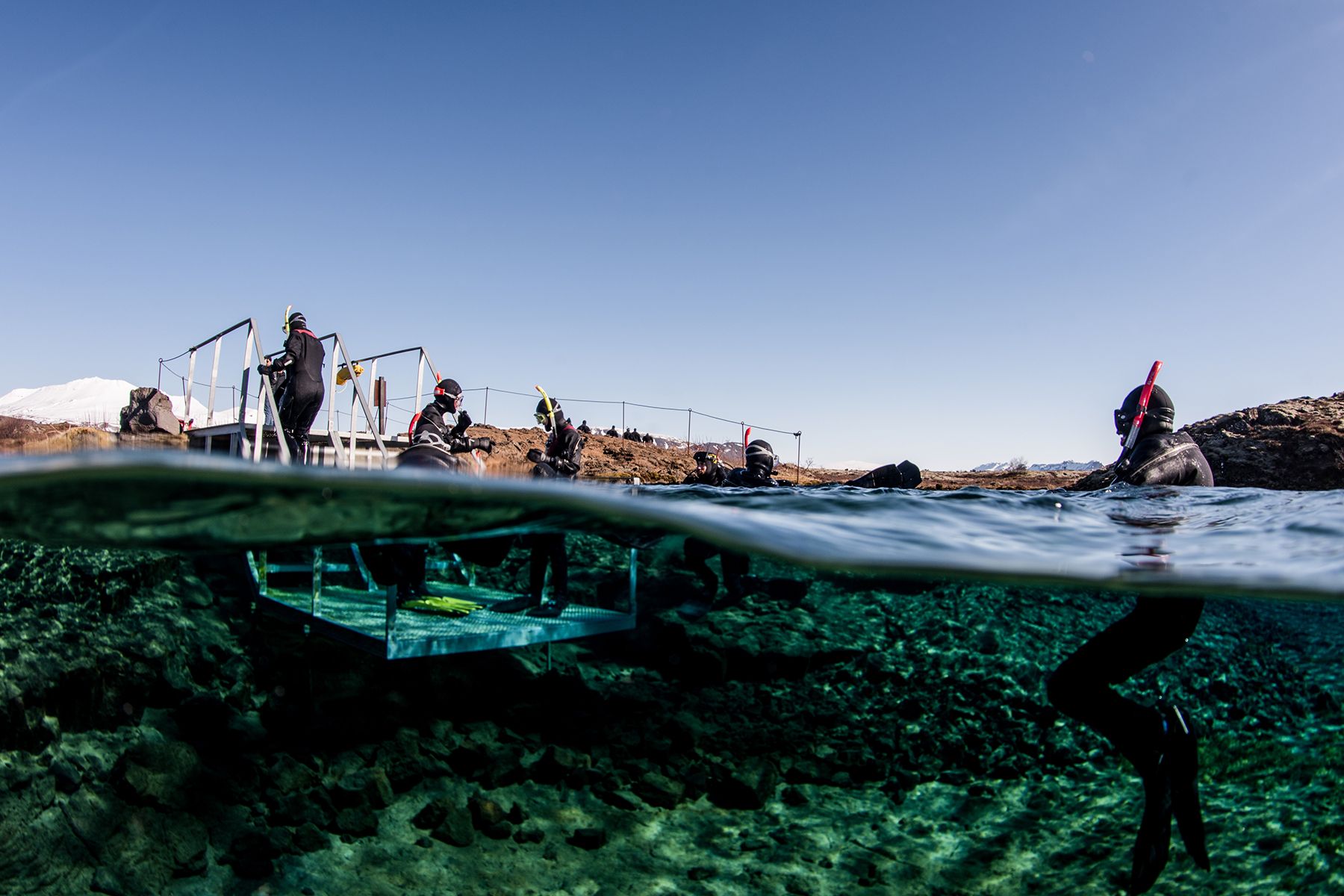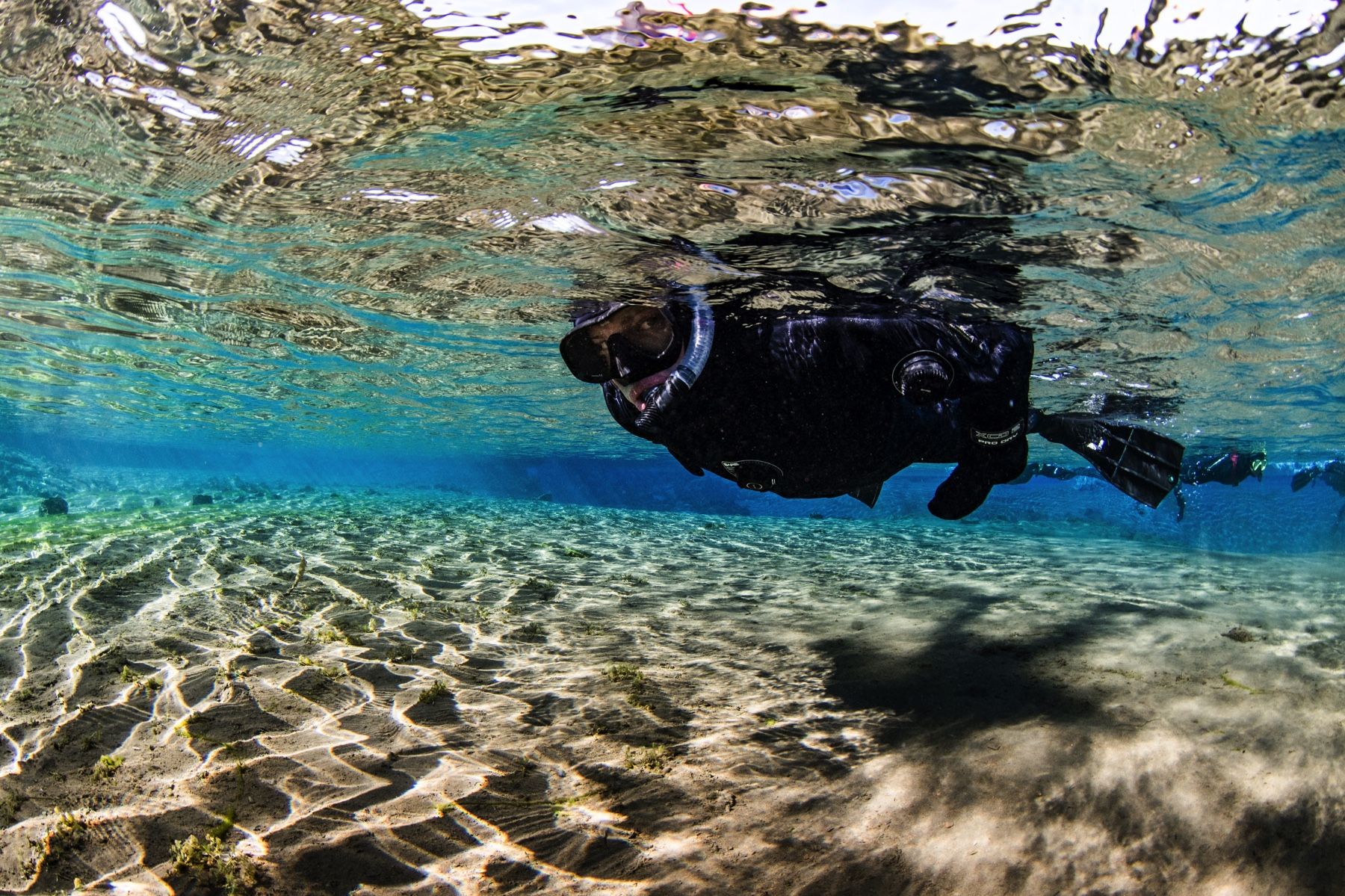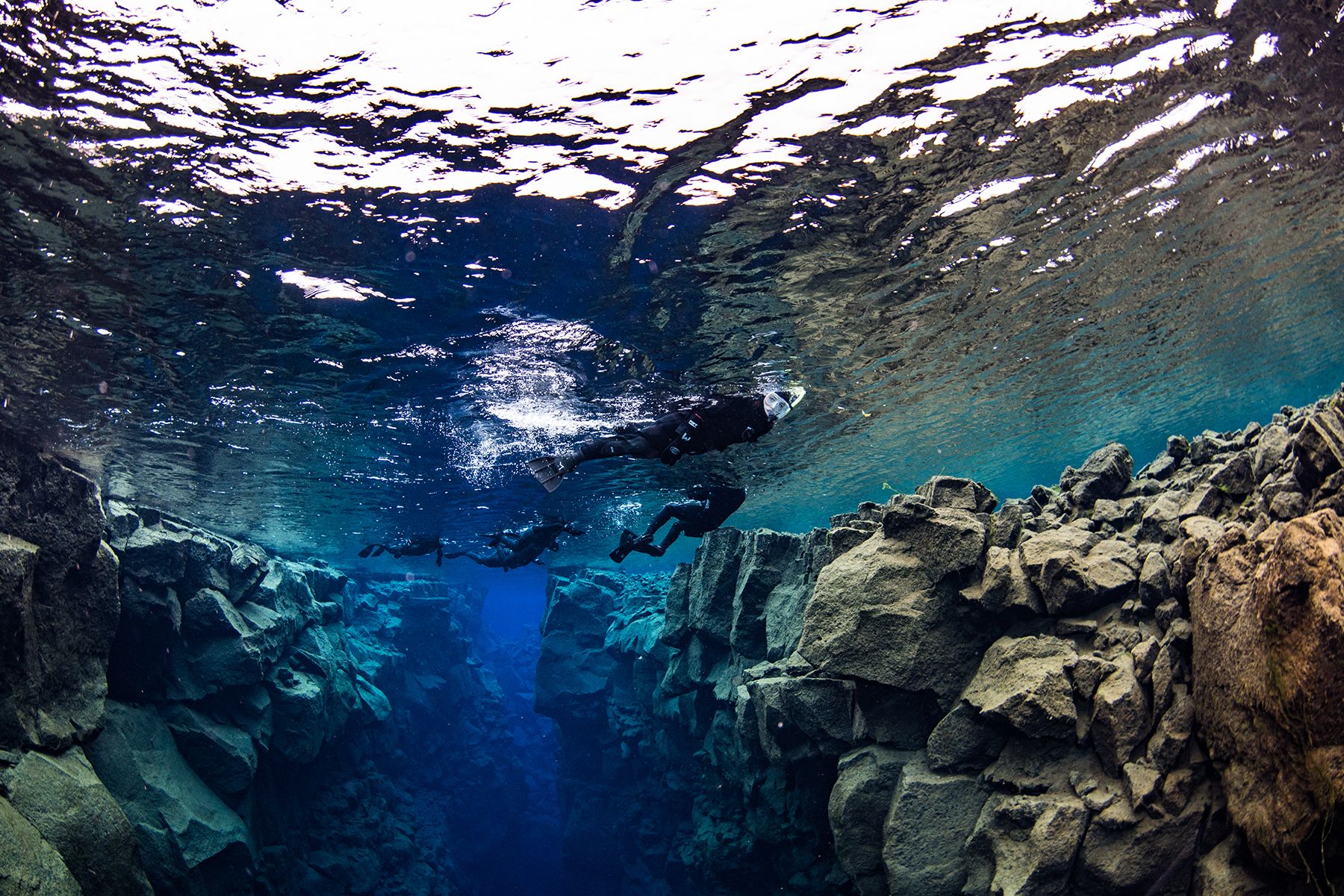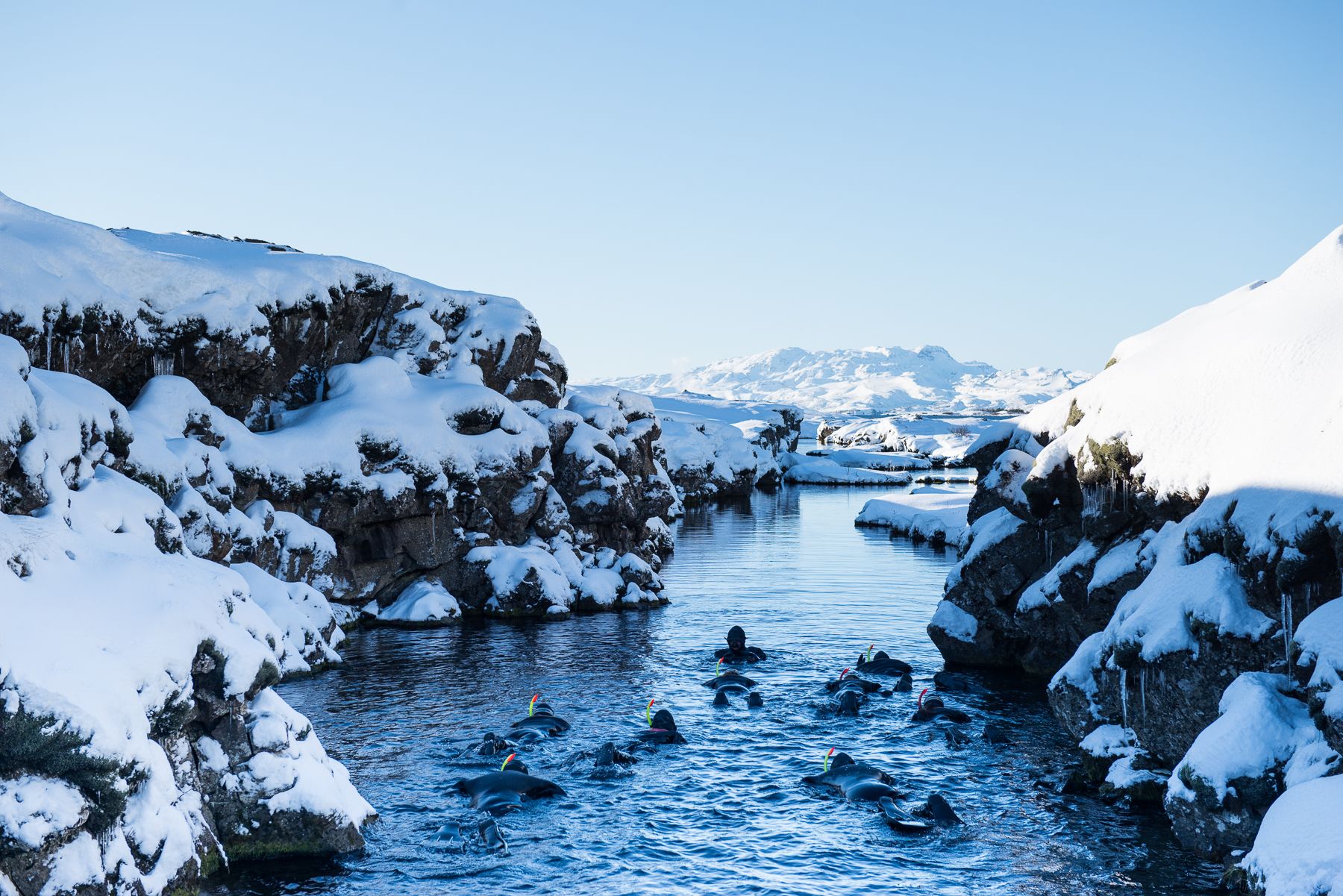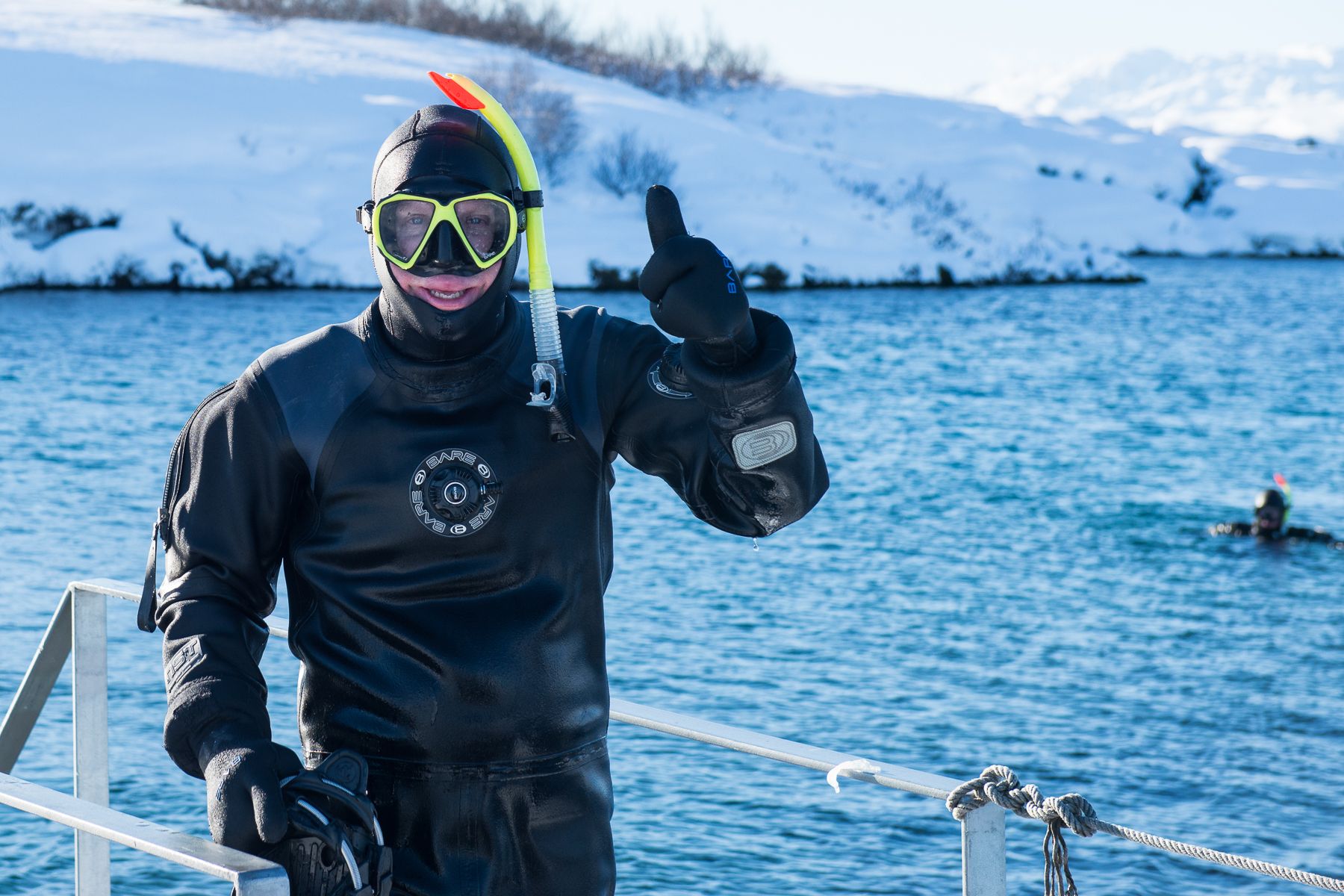 Address
Join our pick up service from Reykjavik or meet us at our meeting point at Silfra!
Thingvellir National Park
801 Selfoss
Open in Google Maps