Tropical Paradise!
Make your tropical holiday even more fun!
DIVE.IS, Iceland's first and only PADI 5 Star Instructor Development Center welcomes you to learn diving from a new perspective. Start your PADI Open Water course with us and finish is it in the tropical waters!
This package gives you the opportunity to make your tropical holiday even better! You will complete the PADI Open Water Elearning online and do all the skills in a pool. Then you can go abroad and finish the 4 Open Water dives in tropical waters. After you have completed the Elearning you have a one year window to do the pool session and Open Water dives so this is a perfect cherry on top of your vacation!
This Open Water Refferal course will require you to do some skills both online and in the water, those skills inclue:
• The Underwater World
• Dive Equipment
• Buddy Systems
• The Dive Environment
• Communication
• Dive Planning
• Problem Management
• Dive Tables and Dive Computers
• Navigation
To take part in the Open Water course you will have to complete a specific Elearning on the PADI website. There you will go over everything that you need to know to become a safe diver. Elearning can and must be finished anytime before course starts, including final exam. Then it´s only a quick review with Instructor before we jump in water and do:
• Confined Water Dives 1-5
• Watermanship requirements: 200m continuous swim and 10 minute float
After this productive day at the pool you will get a signed form from your Instructor that you have succesfully completed the Confined Water dives 1-5 so you can complete the course abroad!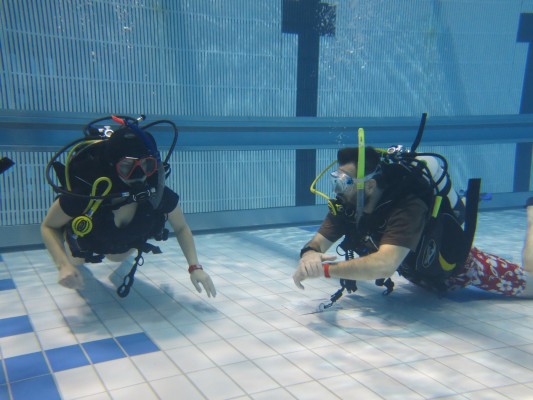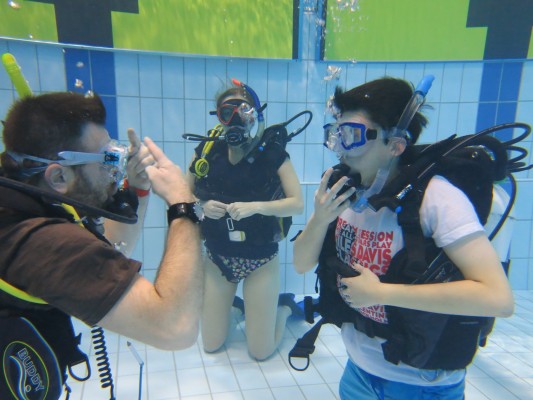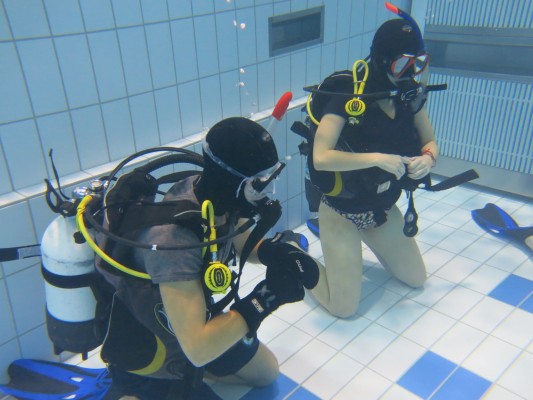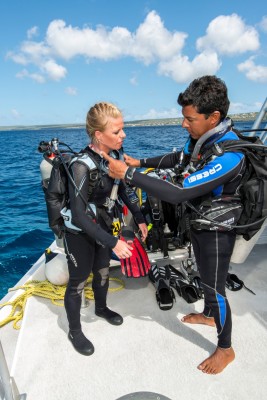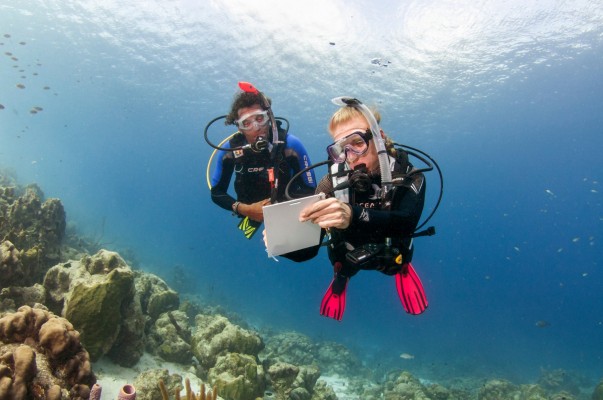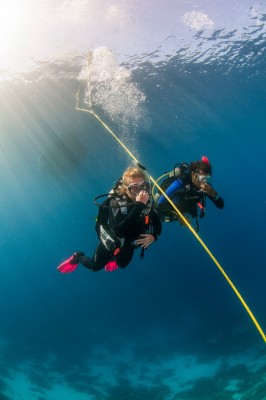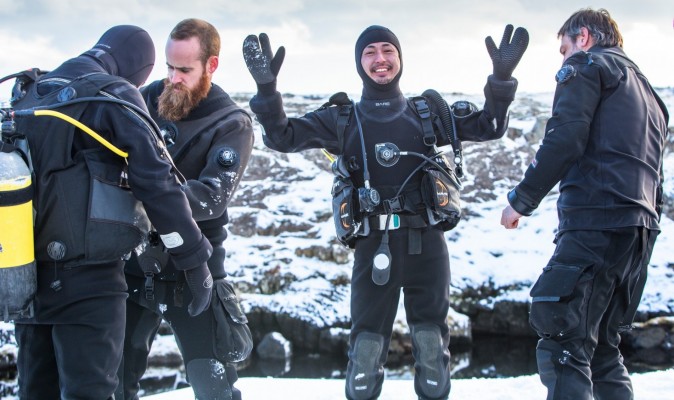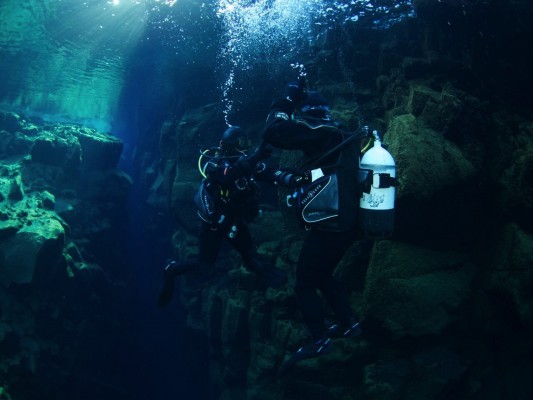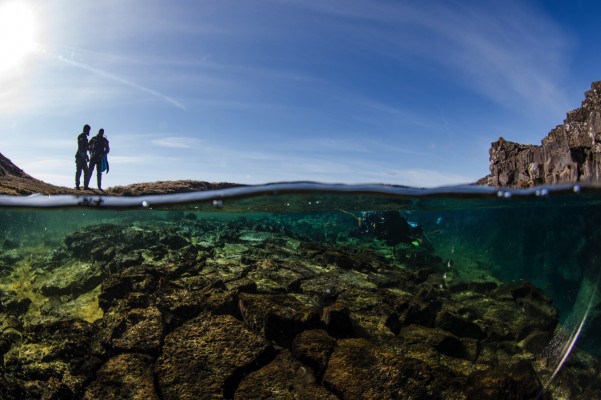 April - October or upon request

This course is conducted in one day where we will do a eLearning Quick Review, Confined Water Session 1-5, 10 minute float and 200m swim.

The course requires a minimum of 3 students. The course runs on a maximum ratio of 4 students to an Instructor.

The price includes the eLearning registration fee, which we pay directly to PADI. The eLearning fee is approximately 10.000 ISK.
Included:
Instructor
All equipment
PADI Open Water Course eLearning material
All confined water session
Pool rental and admission
Pick-up and drop-off in Reykjavik
Important information:
To complete your PADI Open Water Refferal course, you will have to finish the eLearning Course

PADI now offers the opportunity to complete all your Knowledge Development and Exams online at your own speed. As such you merely need to complete a quick review with your instructor, which will be held before the pool session.
Safety requirements
be at least 17 years of age (signature of legal guardian required for under 18 year old participants)

be physically fit

know how to swim and be comfortable in water

be able to communicate in English

not be pregnant

complete a PADI Medical Statement PDF
Most unions in Iceland subsidize a part of the course fee for their members. We encourage you to find out your rights within your union.
You might be interested in
We use cookies to give you a better experience on our website and chocolate covered cookies to give you an even better experience on our tour.
By continuing to use our site, you are agreeing to the use of cookies as set in our Privacy Policy.