Silfra - between the continents
Fluttuare tra i continenti
Immergiti nell'acqua più pura del mondo e galleggia tra due continenti! un'avventura nella famosa fessura di Silfra è un'esperienza indimenticabile!
Offriamo tour di snorkeling giornalieri a Silfra dove la sorprendente chiarezza dell'acqua rivela un affascinante mondo sottomarino pieno di colori che non vedi sopra la superficie. Silfra è una fessura creata dalla separazione delle placche tettoniche del Nord America e dell'Eurasia. La fessura è riempita da acqua glaciale che è stata filtrata per decenni attraverso le dure e porose roccie laviche. Il processo di filtraggio dell'acqua glaciale rende Silfra uno dei corpi idrici più chiari della terra con una visibilità fino a 120 metri.
Se scegli di usare il nostro servizio di trasporto, ti verremo a prendere nel tuo alloggio a Reykjavik e ti accompagneremo nel Parco Nazionale di Thingvellir. Durante l'ora di viaggio, la tua guida ti offrirà informazioni di base riguardo la geologia unica e la storia culturale di Silfra e dell'area circostante del sito Patrimonio Mondiale del'UNESCO.
Una volta arrivati a Silfra, la guida ti fornirà la muta stagna e l'attrezzatura per lo snorkeling. La tua guida ti spiegherà come utilizzare questa attrezzatura e come assicurarti di essere al caldo e confortevole durante il tuo tour di snorkeling da 30 a 40 minuti attraverso Silfra Hall, Silfra Cathedral e Silfra Lagoon.
Durante il tuo snorkeling esplorerai le quattro parti principali di Silfra. Navigherai attraverso il Big Crack, la sezione più stretta di Silfra, dove le placche continentali sono così vicine che puoi quasi toccarle. La fessura si allarga poi in Silfra Hall. Qui l'intero spettro dei colori e della chiarezza di Silfra diventa ancora più evidente. A questo punto se guardi proprio nell'angolo giusto puoi vedere fino a Thingvallavatn, a più di 150 metri di distanza. Vicino all'apertura di Thingvallavatn entrerai nella Cattedrale di Silfra; quando la profondità raggiunge i 23 metri ti sentirai come se stessi volando sopra le roccie e il limo glaciale. Il tuo snorkeling si concluderà nell'infinita visibilità di Silfra Lagoon.
Ricordati di bere un pò d'acqua durante lo snorkeling! chissà quando ti ricapiterà di bere acqua così pura di nuovo.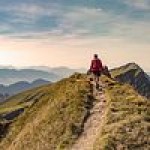 Highly recommended
We want to thank you so much for a wonderful day, it was an amazing day and experience for all of us. Clarence was our gide, he was an amazing guy, everything was explained from beginning to the end, no rush, no time limit. Perfect
The pictures are amazing. Highly recommended

Tutto l'anno, ogni giorno

Approssimativamente 3 ore sul sito, 5 ore con il viaggio da e per Reykjavik

Massimo 6 snorkelers per ogni guida
From
ISK 16.990
ISK 16.990
Per favore porta::
Sottoabiti termici lunghi
Calzettoni spessi
Vestiti adatti per il meteo del giorno
Lenti a contatto in caso usi occhiali
Inclusi:
guida per lo snorkeling
tutta l'attrezzatura necessaria per lo snorkeling
cioccolato caldo e biscotti dopo lo snorkeling tour
tassa di ingresso a Silfra di 1.000 ISK (Corone Islandesi)
Non incluso:
Il servizio di trasporto è disponibile solo per alcuni tours, per favore scegli con cura. Il servizio di trasporto ha un costo aggiuntivo di 5.000 ISK
Foto dello snorkeling tour, hanno un cosyo aggiuntivo di 2.990 ISK
Appuntamento a Silfra:
Per favore, consulta il calendario qui sotto per controllare l'orari avviabili per i tour.
Servizio di trasporto:
Il servizio di trasporto non è disponibile per tutti i tour. Se ne hai bisogno, assicurati di scegliere un tour che ti dia l'opsione di trasporto da Reykjavik. La tua guida ti verrà a prendere 1,5 ore prima dell'ora di inizio tour indicata di seguito.
For your safety, all participants must:
I partecipanti devono:
avere letto, firmato e seguito le indicazioni sul PDF di Snorkeling Silfra Medical Statement PDF

far firmare il nostro modulo PDF Snorkeling Medical da un dottore se hanno 60 anni o più PDF

Firma la tua dichiarazione di responsabilità in PDF all'inizio del tour PDF

essere minimo 150cm / massimo 200 cm

essere minimo 45 Kg / massimo 120 Kg

avere almeno 14 anni

essere a proprio agio nell'acqua e saper nuotare

essere fisicamenti allenati

essere pronti a indossare una muta stagna a volte stretta e costrittiva

capaci di comunicare in inglese

non essere in gravidanza
You can use your government gift card with us, you simply enter the gift card code on the check out page
You can use your government gift card with us, you simply enter the gift card code on the check out page
Loading YouTube Player...
Address
Join our pick up service from Reykjavik or meet us at our meeting point at Silfra!
Thingvellir National Park
801 Selfoss
Open in Google Maps