Silfra - between the continents
KELLU MANNERLAATTOJEN VÄLISSÄ
Upota itsesi maailman kirkkaimpaan veteen ja kellu mannerlaattojen välissä! Snorklausretki kuuluisissa Silfran halkeamassa on unohtumaton kokemus.
Me tarjoamme päivittäisiä retkiä Silfralle, missä uskomattoman kirkas vesi luo värikkään vedenalaisen maailman, jota ei näe pinnalta. Silfran halkeama on syntynyt Pohjois-Amerikan ja Euraasian mannerlaattojen erkanemisen seurauksena. Halkeama on täyttynyt jäätiköltä virtaavasta maanalaisesta sulamisvedestä, joka on suodattunut vuosikymmenten aikana huokoisen laavakiven läpi. Suodattumisprosessin seurauksena Silfra on yksi maailman kirkkaimmista vesimassoista, missä näkyvyys saattaa yltää 120 metriin.
Voit sisällyttää Silfra-retkeesi kuljetukset, jolloin otamme sinut kyytiin Reykjavikissa ja kuljetamme Thingvellirin kansallispuistoon. Ajon aikana oppaasi kertoo taustatietoa alueen ainutlaatuisesta historiasta ja vastaa kysymyksiisi retkeen liittyen.
Kun saavumme Silfralle, oppaasi kertoo miten kuivapukua ja snorklausvarusteita käytetään ja varmistaa, että pysyt lämpimänä 30-40 minuutin snorklausretken ajan Silfran halkeaman eri osien läpi.
Snorklausretken aikana tutustumme Silfran neljään osioon. Ensiksi kellut Silfran syvimmän ja kapeimman osan "Big Crackin" läpi ja yltät melkein koskettamaan halkeaman molempia seinämiä yhtä aikaa. Seuraavaksi Silfra laajenee "Silfra Hallin" avautuessa edessäsi; täällä Silfran värit ja kirkkaus pääsevät ensimmäisen kerran kunnolla oikeuksiinsa. Sopivassa kulmassa saatat nähdä jopa 150 metrin päähän Thingvellir-järven jokisuistoon. Silfran vaikuttavin kohta monille on katedraali, jonka syvyys ylttää 23 metriin ja pohjan jäätikkölietteestä nousevat järkäleet tuovat maisemaan upeaa kolmiulotteisuutta. Snorklauksesi kruunaa laguunin loppumaton näkyvyys.
Muista juoda Silfran vettä snorklatessasi! Kuka tietää koska voit seuraavan kerran juoda yhtä puhdasta lähdevettä.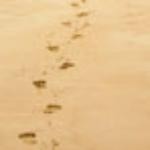 One of the most memorable experiences of my life
THIS IS A MUST DO IN ICELAND. It's amazing that you get to snorkel in water that took 50 years to flow into the fissure from the glacier (you get to drink it too). You're snorkelling in between two tectonic plates which really is a one of a kind experience. The guys at Dive.is were timely with the pick up and kept us entertained the whole way. They help you with all the equipment so no stress if you haven't snorkelled before. Our guide Jonas was super friendly and chill, and gave us a really informative briefing before we went into the water. Yes, it's chilly but the view is amazing you really don't notice the cold. This was without a doubt one of my favourite memories in Iceland.

Päivittäin ympäri vuoden

Noin 3 tuntia kohteessa, 5 tuntia kuljetusten kanssa

Maks. 6 snorklaajaa ryhmässä per opas

ISK 16.990
Tuo mukanasi:
Pitkä kerrasto
Paksut sukat
Säähän ja vuodenaikaan sopivat ulkovaatteet
Piilolinssit jos käytät silmälaseja
Retken hintaan sisältyy:
opastettu snorklausretki
kaikki snorklausvarusteet
kaakaota / teetä ja keksejä snorklauksen jälkeen
kansallispuiston pääsymaksu Silfralle (ISK 1.000)
Retken hintaan ei sisälly:
Kuljetukset. Huom. kuljetusta ei ole saatavilla kaikkien retkien yhteyteen, huomioi tämä varausta tehdessäsi. Hinta ISK 5.000.
Valokuvat retkeltä, hinta ISK 2.990.
Kohtaamisaika Silfralla:
Katso varauskalenterista alla tarjolla olevat kohtaamisajat Silfralla.
Kuljetukset:
Kuljetus Reykjavikista ei ole saatavilla kaikkien retkien yhteyteen. Jos tarvitse kuljetuksen Silfralle, valitse sellainen retki, jonka yhteydessä voit valita kuljetusoption. Ota huomioon, että kuljetukset alkavat 1,5 tuntia ENNEN ilmoitettua retken kohtaamisaikaa Silfralla.
For your safety, all participants must:
Osallistujien pitää:
olla lukenut, allekirjoittanut ja noudattanut Snorkeling Silfra Medical Statement PDF -lomakkeen ohjeita PDF

saada lääkärin allekirjoitus Snorkeling Medical Form PDF-lomakkeeseen, jos he ovat 60(+) vuotiaita PDF

allekirjoittaa vastuuvapautuslomake retken alussa PDF

olla vähintään 150 cm ja enintään 200 cm pitkiä

olla vähintään 45 kg ja enintään 120 kg painoisia

olla vähintään 14 vuotta vanhoja (tai täyttää 14 vuoden aikana)

osata uida ja olla sinut vedessä

olla kohtuullisessa fyysisessä kunnossa

olla valmis pukemaan kuivapuku, joka saattaa tuntua tiukalta ja kuristavalta

osata englantia

ei saa olla raskaana
Special WINTER offer on tour departures in January - March 2020! Use Promocode at Checkout: WINTER2020.
Did you know that our afternoon tour at 13.30 is cheaper?
Upgrade to our Snorkeling Silfra & Golden Circle Tour!
Loading YouTube Player...
You might be guided by one of these nice guys
TULET SNORKLAAMAAN TÄÄLLÄ
Address
Join our pick up service from Reykjavik or meet us at our meeting point at Silfra!
Thingvellir National Park
801 Selfoss
Open in Google Maps