Silfra and Aurora Borealis
The clearest water and most dazzling sky
This tour combines two spectacular Icelandic vistas: the underwater sights in Silfra and the Northern lights.
A snorkeling adventure in the famous Silfra fissure is an unforgettable experience, there is a reason this Snorkeling Tour was awarded 5th place on the Best of the Best Traveler's choice award of 2022 by Tripadvisor as well as being Tripadvisor's No 4 experience in the world in 2019!
 
We can proudly state that DIVE.IS will offer you the best service level at Silfra. Let us tell you why:
We built our own changing room so that our guests have the opportunity to dress up inside a heated changing van.
After snorkeling in the cold water, we warm you up with hot cocoa and cookies.
Our guides are all experienced PADI divemasters and instructors that have been through professional training before running any of our tours.
Your adventure begins with the snorkeling tour of Silfra. This is a self-drive tour so you will meet us at the Silfra meeting point in Thingvellir National Park. Silfra, the famous fissure between the Eurasian and North American tectonic plates, provides an underwater experience unlike anywhere else on earth. Floating in the crystal clear glacial water will give you the sensation of flying as you pass through an expansive canyon created by the slow separation of the tectonic plates. You will be provided with a dry suit and an undergarment to keep you dry and warm while in the near-freezing water. We recommend that you wear thermal long-underwear and wool socks for additional warmth. Make sure to drink some of the Silfra water while you are snorkeling! Who knows when you will be able to drink water so pure again. After your 30-40 minute snorkeling session in Silfra, you can explore the Thingvellir area as you wish.
Your northern lights hunt will begin later in the evening when you make your way the 20 minute drive from Reykjavík to Aurora Basecamp, a brand new Northern Lights Observatory where you will get tips on how to spot them, how to hunt for them in your rental car, how to take photos of them on your camera and much more making it a perfect starting point for your Northern Lights hunt in Iceland. At Aurora Basecamp you will also experience a unique indoor simulation of the Northern Lights.
Also known as aurora borealis, northern lights are caused by the effect of solar flares on earth's athmosphere. They appear in many forms and colors, ranging from green and white to pink and purple. Sometimes they appear as a dancing streak across the sky. At other times, they'll appear as lasers shooting down from outer space. As the possibility of viewing the northern lights depends on both solar activity and weather conditions here on earth, it is not possible to guarantee the northern lights. However, the simulation in the Dark Park at Aurora Basecamp allows you to see a simulation so real that you will not be disappointed if you are not able to catch the real lights.
This is a self-drive tour. Meeting point for Silfra Snorkeling is at Thingvellir national park. The drive from Reykjavik is about 1 hour. Meeting point for the Northern Lights tour is at Aurora Basecamp. The drive from Reykjavik is about 20 minutes.
Our Souvenirs can be purchased in your booking process by selecting them under "Extras". If the Souvenir you are looking for is not listed below please contact us or leave a comment in your booking and we will bring it on tour with us.
September - April

Snorkeling: approx. 3 hours at Silfra. Aurora Basecamp: as long as you like. Approx. 3 hours driving.

Maximum 6 snorkelers per snorkel guide.

Northern Lights experience offered by Aurora Basecamp
Please bring:
Long underwear
Thick socks
Suitable clothes for the weather of the day
Contact lenses if you wear glasses
Included:
Guided snorkeling tour
All necessary snorkeling equipment
Hot chocolate and cookies after the snorkeling trip
Entrance fee into Silfra
Aurora Basecamp Entrance fee
For your safety, all participants must:
have read, signed, and followed directions on the online Snorkeling Silfra Medical Statement (link provided in confirmation email) PDF

have our Snorkeling Medical form signed off by a doctor if they are age 60 or older PDF

sign our liability release form at the start of the snorkeling tour PDF

be at minimum 150cm / maximum 200cm

be at minimum 45kg / maximum 120kg

fit within our dry suit size chart

be at least 12 years of age on the year and at least 45 kg / 99 lbs

be comfortable in water and be able to swim

be physically fit

be ready to wear a sometimes tight & constricting dry suit

be able to communicate in English

not be pregnant
Covid-19 safety precautions
No Covid precautions at the moment
We are a certified partner of the Clean and Safe initiative
Only 6 snorkelers with a guide
Customers are welcome to wear their own COVID19 face mask
Snorkeling Silfra tour
Arrival at the meeting point at Silfra 15 minutes before the tour start time, check-in with guides
Division into groups of 6 people, one group per guide
Briefing and gear-up with your guide (∼1 hour total)
Once you are fully dressed, your guide will take a number from the park ranger and
that will be your group's number to enter the water
Make your way to the entry platform, short wait (wait time may vary)
30-45 minutes spent in the water
Exit through platform, walk back to the meeting point (∼250 meters)
Take off equipment, enjoy hot chocolate and cookies to warm up
At this point, you will have time to chat with your guide, ask any questions you might have and take a look at the pics taken during the tour
Northern Lights tour:
Drive out to Aurora Basecamp Northern Lights Observatory (20 minutes away from Reykjavik)
Visit the Northern Lights simulation show
Get tips and tricks on how to find the lights, how to photograph them and much more
Enjoy the warmth of the domes while waiting for the lights to appear
Go on your own Northern Lights hunt
Loading YouTube Player...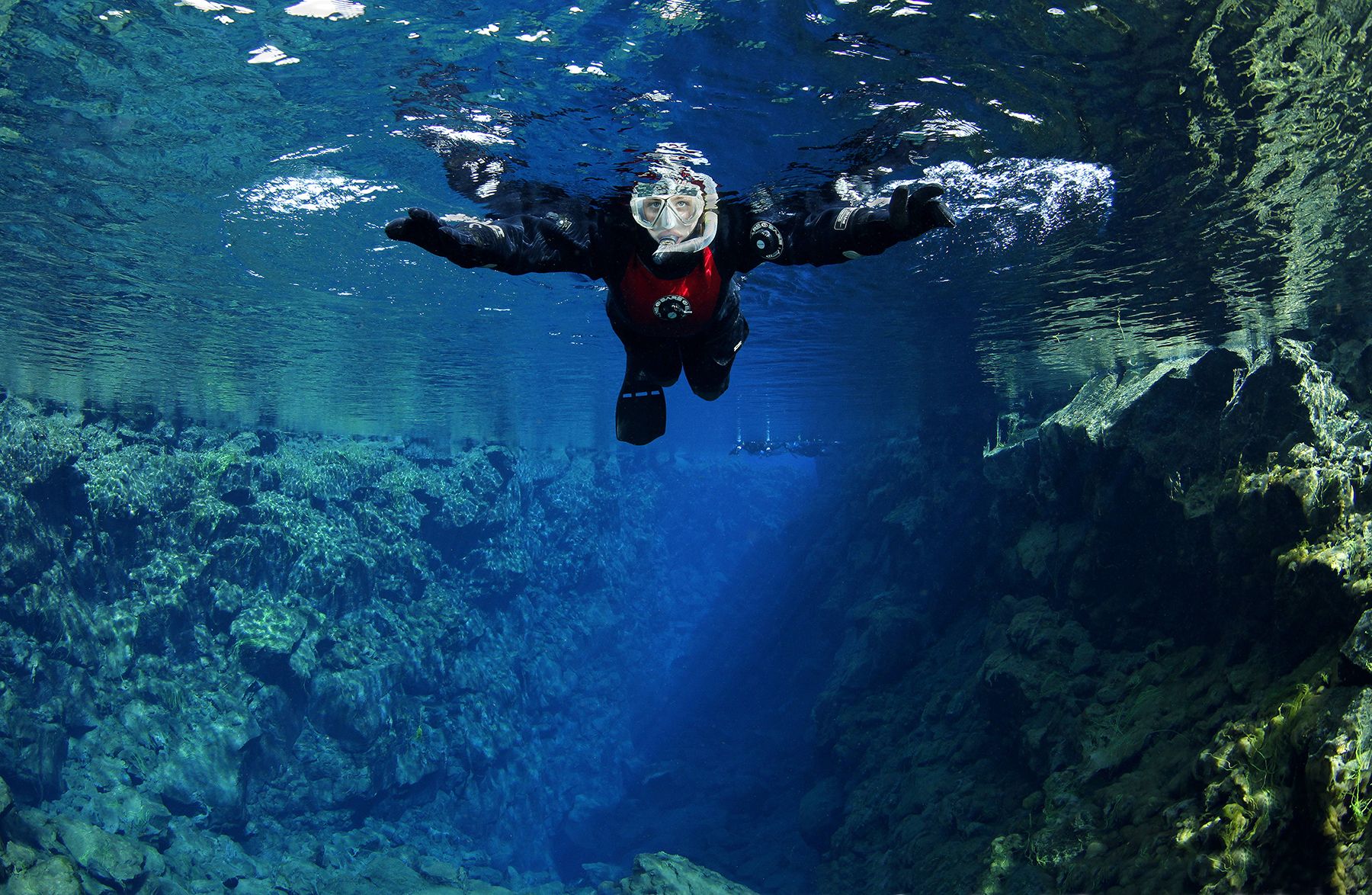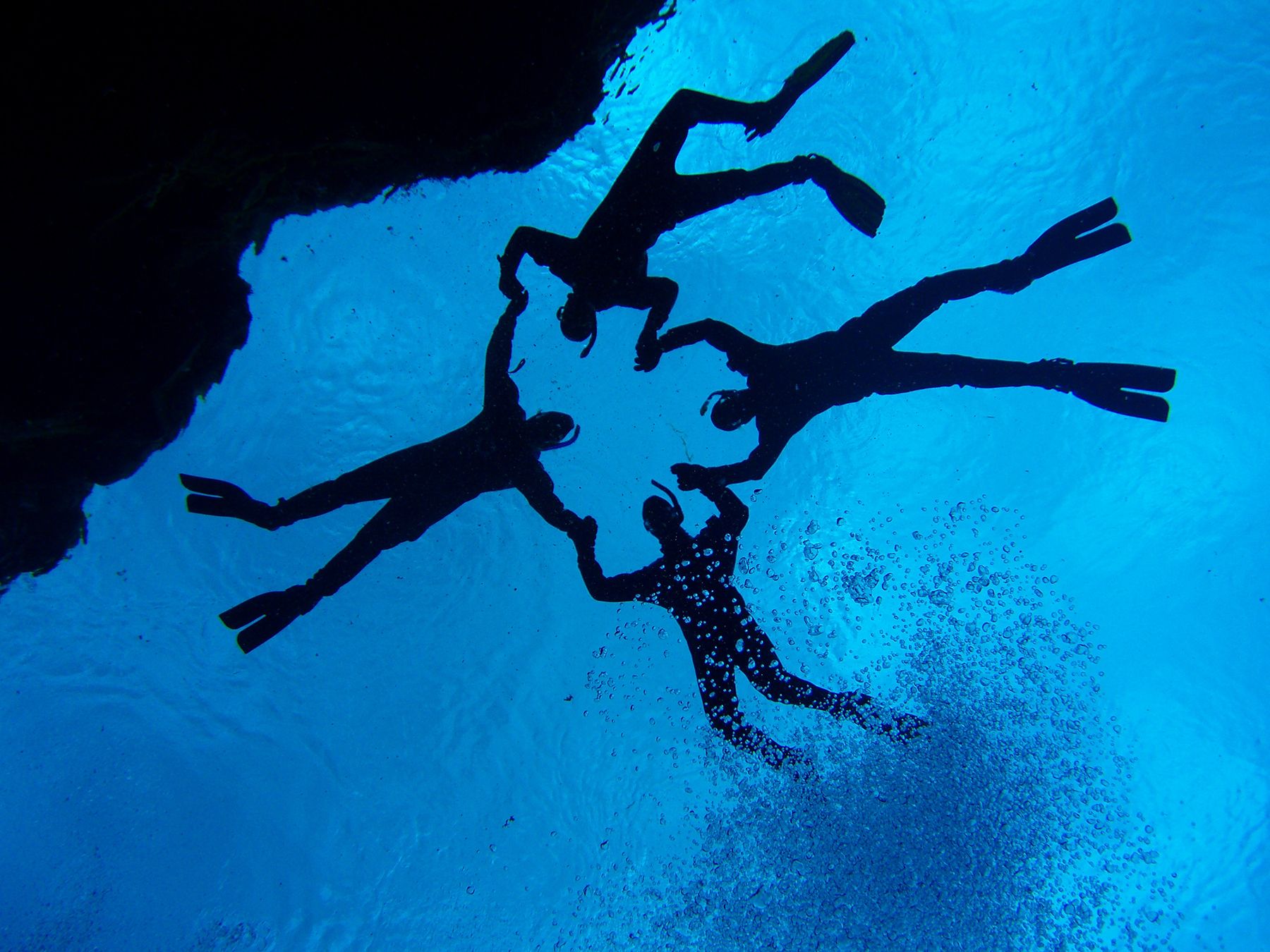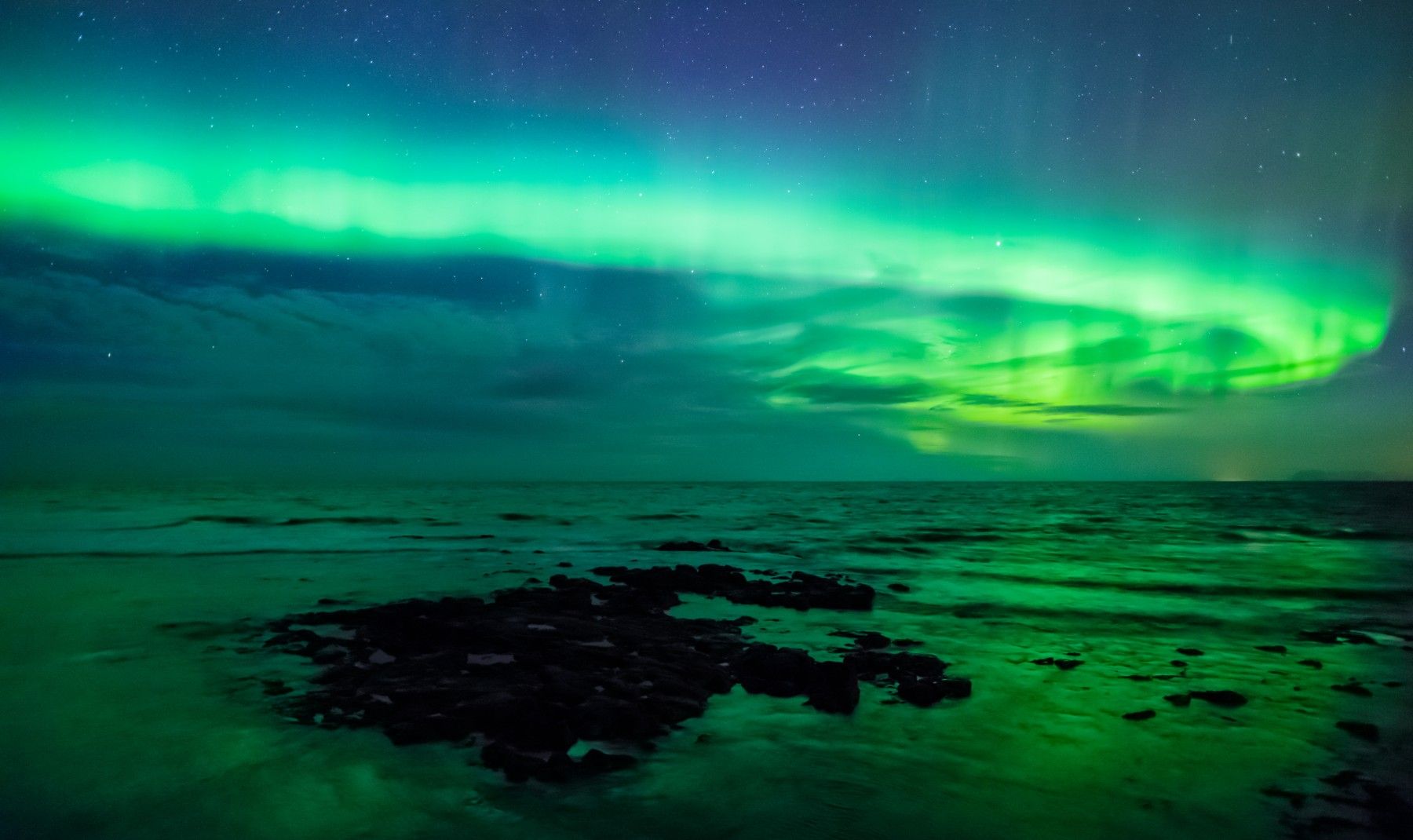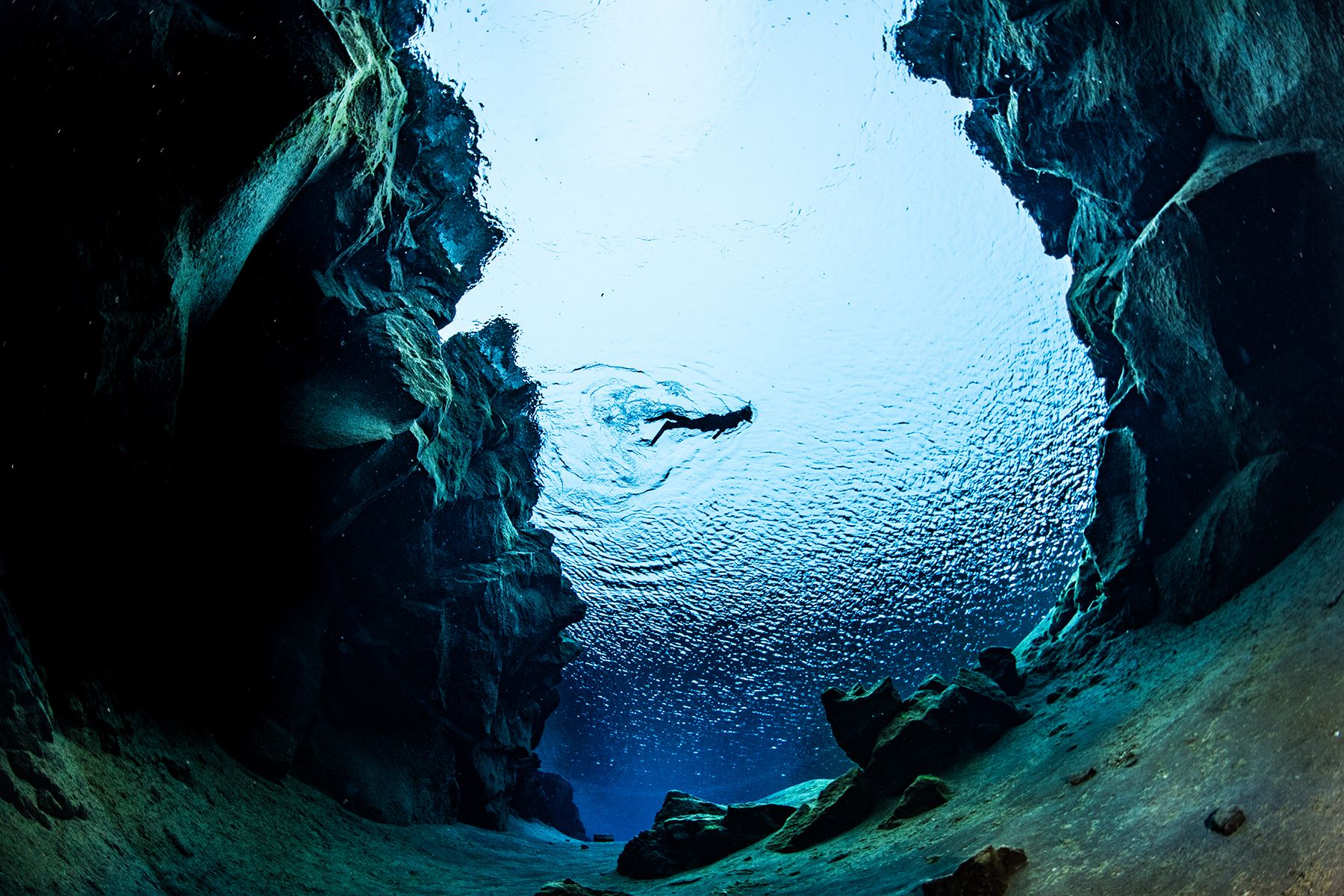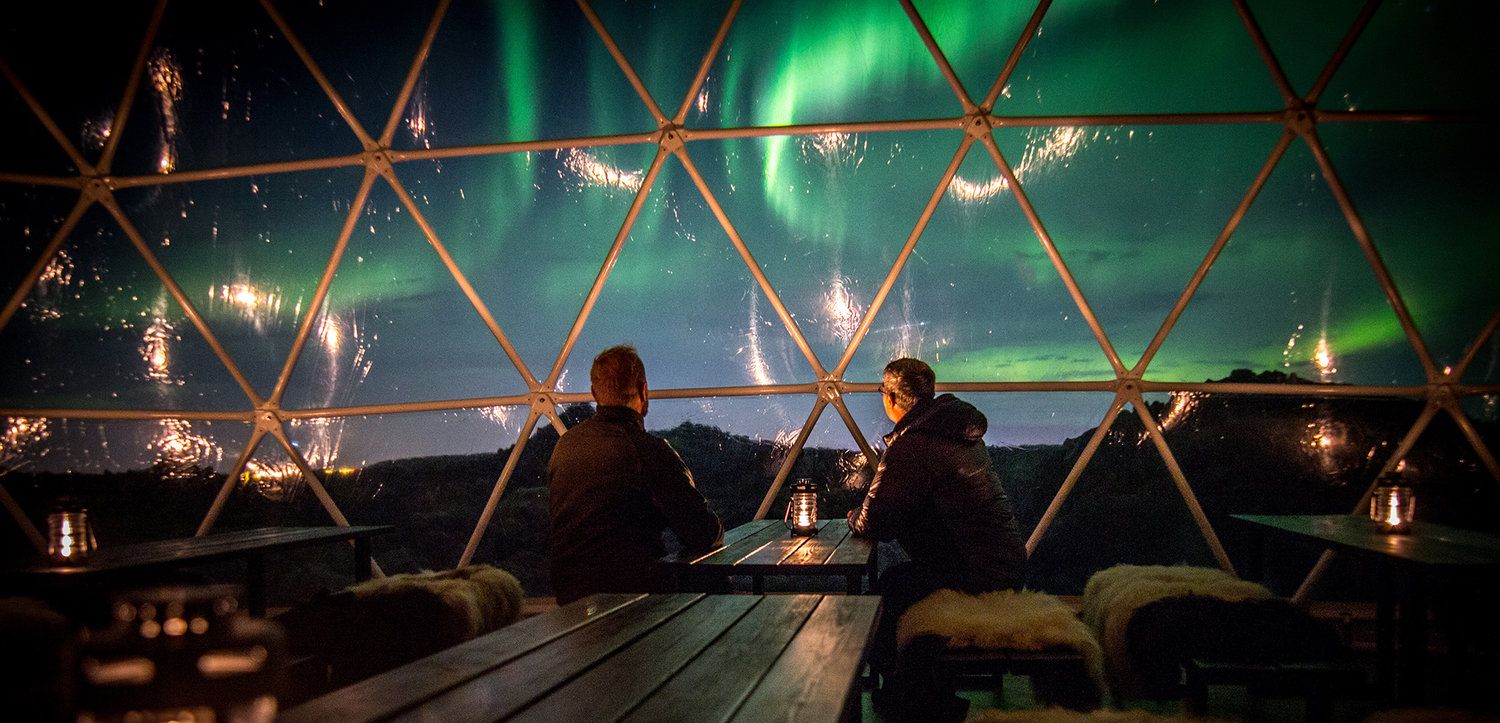 You might be guided by one of these nice guys
Address
Silfra
Thingvellir National Park
801 Selfoss
Aurora Basecamp Northern Lights Observatory
Bláfjallavegur
220 Hafnarfjörður
Open in Google Maps