Prepare to be amazed
The Icelandic summer is a fantastic and beautiful time. For visitors new to the northern bright summer nights, the midnight sun is an amazing experience. To combine this with scuba diving in the clearest water on this planet right between the North American and the Eurasian continents is extraordinary.
In summer between May 15th and July 31st we offer our Diving Silfra Tour at 7pm. For this tour, we will meet you directly at the Silfra meeting point in Thingvellir National Park.
The tour is the same as the Diving Silfra Day Tour, with the difference that we will dive in the evening when we have the National Park Thingvellir almost to ourselves. The evening atmosphere in Thingvellir is quiet and mysterious and the special evening light will provide an unforgettable scene for your dive.
The late departure time also makes it possible for you to do other activities during the day and use the evening as well.
Please note that in order to dive in Silfra you must have dry suit certification or 10 logged dry suit dives within the last two years of tour date and be able to provide written proof from a diving instructor of these dry suit dives.
If you want to share the experience with your friends or family who are not scuba divers, you can combine this tour with non-divers and snorkelers. Ask us!
Our Souvenirs can be purchased in your booking process by selecting them under "Extras". If the Souvenir you are looking for is not listed below please contact us or leave a comment in your booking and we will bring it on tour with us.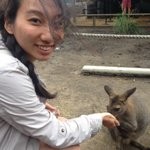 Midnight Sun Silfra Dive
I did the Silfra Midnight Sun dry suit diving, which I highly recommend. Our dive guide Ants was extremely friendly, attentive, and professional. He really went the extra mile to ensure the best possible dive experience. The tour begins with a thorough briefing where the dive is described in detail and any questions are answered. The gear was in great condition and fitted for each person- I have very narrow wrists, so the suit required a little taping and tailoring to ensure that it was completely sealed. The dive itself was very unique- the water is some of the clearest in the world, and the fissure itself is dramatic and with strikingly basalt columns. Although the geology stole the show, we did get a visit from a white finned Arctic Char and a comically belligerent seagull. Thank you to everyone at Dive.IS for a wonderful, once in a lifetime experience! I can't wait to dive with you again :)

May 15th - July 31st

4-5 hours

Minimum 1

Maximum ratio of 3 divers per dive instructor
Please bring:
Your SCUBA dive certification card (PADI Open Water or equivalent)
Proof of dry suit certification or 10 logged dry suit dives within two years of tour date
Long underwear
Thick socks
Suitable clothes for the weather of the day
Included:
Dive instructor
1 guided dive
All necessary dive equipment
Hot choclate and cookies after the dive
Entrance fee into Silfra
Departures:
Meet on location only - meeting time at Silfra is at 20:00
Safety requirements
All participants must:
be a certified diver at the level of PADI Open Water or equivalent

have dry suit diving certification and a logged dry suit dive within two years of the tour date OR have at least 10 logged dry suit dives within two years of the tour date and be able to provide written proof from a diving instructor of these dry suit dives PDF

have read, signed, and followed directions on the online Diving Silfra Medical Statement (link provided in confirmation email) PDF

have our Diving Medical form signed off by a doctor if they are age 60 or older PDF

sign our liability release form at the start of the diving tour PDF

be at minimum 150cm / maximum 200cm

be at minimum 45kg / maximum 120kg

fit within our dry suit size chart PDF

be at least 17 years of age (signature of legal guardian required for under 18 year old participants)

be physically fit

be ready to wear a sometimes tight & constricting dry suit

be able to communicate in English

not be pregnant
Frequently asked questions about our Diving Silfra Under The Midnight Sun Tour
Are there toilet and changing facilities available at Silfra?

Yes, there are toilet facilities at Silfra. However we kindly ask you to not use them for changing, as there are only 2 toilets at Silfra and it can cause long queues to form. We do have a changing room vehicle, and often several other cars at Silfra for participants to change clothes in. Due to this layout, we highly recommend that participants arrive at Silfra already wearing their thermal base layer.

Can I wear my gloves?

We advise that you bring gloves, at all times of the year, to keep your hands warm before you get in and warm them up after you get out of the water. This is especailly important in winter. However, whilst in the water, you will be wearing neoprene mittens that we provide for you.

How long is the Silfra Diving Day Tour?

The duration of the Silfra Diving Day Tour is very dependent on the number of participants and their dive experience level, and as such we are unable to give a definitive time, but usually the tour time is around three hours at Silfra, including one dive. If however you are planning on doing two dives, please allow a maximum time of five hours for the Diving Silfra Tour. If you are using our transport then your total time of your Silfra Diving Day Tour is estimated to be a maximum of five hours from pick up to drop off, including one dive.
View all FAQs
You might be interested in
We use cookies to give you a better experience on our website and chocolate covered cookies to give you an even better experience on our tour.
By continuing to use our site, you are agreeing to the use of cookies as set in our Privacy Policy.