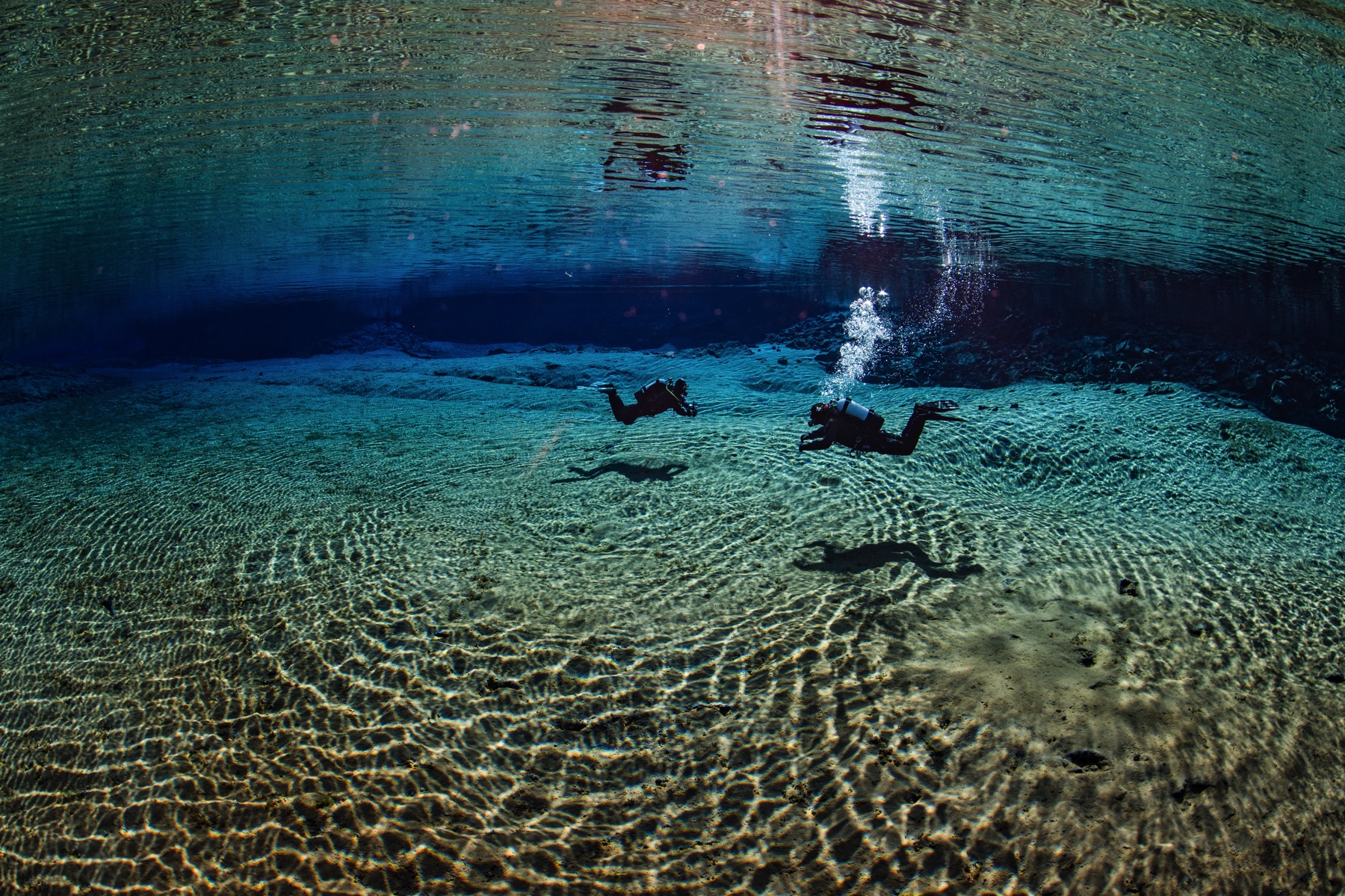 Spice up your scuba diving adventure in Iceland
Take the PADI Dry Suit Course, dive at Silfra and more!
Iceland offers fantastic landscape above water, but DIVE.IS wants to offer you a great opportunity to explore the underwater world in this remote and mysterious land.
If you already hold the PADI Open Water certification (or equivalent) and want to learn more about dry suit diving in cold water, this is the package for you.
Our Special Package takes 2 days and it includes the PADI Dry Suit Course, one unforgettable dive at Silfra, the PADI Tectonic Plate Awareness Distinctive Specialty Course (unique to DIVE.IS and carried out during your dive at Silfra) and one surprise dive at one of the many dive sites we can count with around the Reykjavik area. Please know that this site will be decided by your experienced instructor on the day of your dive, depending on weather conditions, tides and other factors. All of our instructors have extensive experience and will select the best possible site for your dive.
We have decided to throw in a couple of freebies to make your experience extra special! When you purchase the Special Package, you will receive free photos from your dive at Silfra and your Instructor's Special dive, as well as a free Silfra t-shirt.
Please keep in mind that, even though you will find a relaxed and fun environment here at DIVE.IS, the course and the dives are physically demanding and you must comply with all of our safety requirements. Please see the list of requirements below.
NOTES
This is a Spring and Summer package, based on the daylight hours we have. If you are planning your visit in the Fall or Winter, please know that the schedule and price of the package are subject to changes. Contact us for prices and details.
The PADI Dry Suit Diver E-book (3.990,- ISK) is included in the package. If you have purchased a hard copy of the PADI Dry Suit Diver manual, you are welcome to bring that along with you and we will refund you the cost of the E-book. Please let us know as soon as possible after booking if you have your own manual. It is mandatory to study it and fill out the Knowledge Reviews in the manual before the course begins.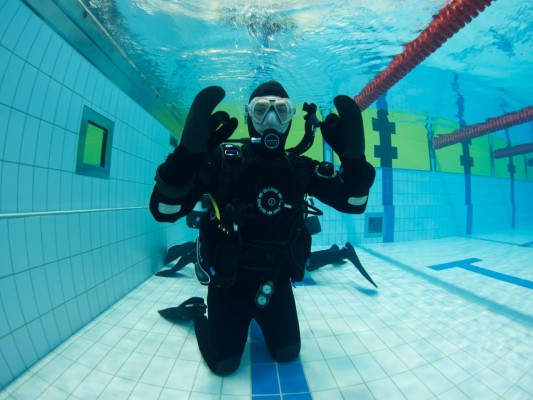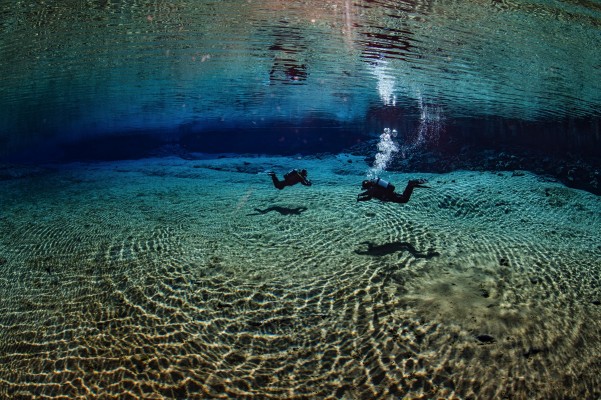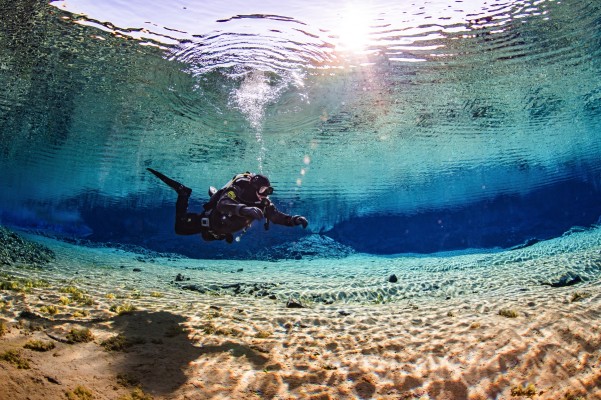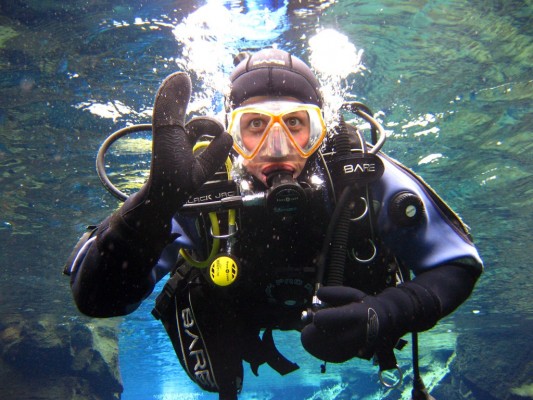 Nánar um köfunarnámskeiðið
All year round (contact us for winter schedule and prices)

10 to 12 hours on each day

Min. of 2 participants required

Max. 3 students per instructor
Included:
One Knowledge Development session with your instructor
1 Confined Open Water session
2 Open Water Dives
PADI Certification fee
Diving equipment for the course and the dives
Transport to and from Reykjavík
PADI Dry Suit Diver e-manual (7.990 ISK)
1 dive at Silfra
PADI Tectonic Plate Awareness Distinctive Specialty Course
1 Instructor's Special dive
Free photos
Free Silfra t-shirt
Please bring:
Your SCUBA dive certification card (PADI Open Water or equivalent)
Long underwear
Thick socks
Hat and Gloves to wear between dives
Safety requirements
For your safety, please make sure you fullfil all the following requirements before placing your booking:
be a certified diver at the level of PADI Open Water or equivalent

have read, signed, and followed directions on the online Diving Silfra Medical Statement (link provided in confirmation email) PDF

have our Diving Medical form signed off by a doctor if they are age 60 or older PDF

sign our liability release form at the start of the diving tour PDF

Be min. 150cm and max. 200cm

Be min. 45kg and max. 120kg

be at least 17 years of age (signature of legal guardian required for participants under 18 year old)

be physically fit

be able to communicate in English

be ready to wear a sometimes tight & constricting dry suit

not be pregnant
See our multi day schedule
Sjáðu hvernig námskeiðið er
Loading YouTube Player...
FREQUENTLY ASKED QUESTIONS
Eru alltaf teknar myndir í köfunar ferðunum ykkar?

Leiðsögumennirnir okkar taka myndavélar með sér í nánast allar ferðir í Silfru og aðra köfunarstaði. Leiðsögumaðurinn þinn gerir sitt besta að taka eins flottar myndir og hægt er. Hinsvegar, þá er öryggið í forgangi og gæti það leitt til þess að leiðsögumaðurinn þarf að leggja frá sér myndavélina til að hjálpa og einbeita sér að þátttakendum. Í því tilfelli gæti leitt til þess að lítið af myndum verðu teknar eða jafn vel engar. Við vonum að þið sýnið skilning.
Hægt er að kaupa myndapakka að ferðinni lokinni og einnig í bókunarferlinu. Endilega skoðið our minjagripina okkar fyrir nánari upplýsingar.

Má ég taka mína eigin myndavél með í þurrbúninganámskeiðið?

'Því miður leifa PADI staðlar ekki að nemendur né kennarar notist við myndavélar í námskeiðum. Þar sem við erum 5 stjörnu köfunarskóli verðum við að fylgja þessum stöðlum.

Ég gleymdi köfunarskírteininu mínu, getið þið fundið leyfin mín á netinu?

Ef þú ert PADI eða SSI kafari getum við fundið þig á netinu. Við þurfum fullt nafn, með millinafni, og fæðingardag. Við þurfum þetta fyrir ferðina til að geta staðfest þig. Gott er að hafa í huga að bæði PADI og SSI geta stundum verið með bilanir í kerfinu sem gerir okkur erfitt fyrir að leita þig uppi. Við mælum því með að þú sért alltaf með skírteinið með þér eða sækir um rafrænt kort í appið.
Show all FAQ
You might be interested in
Við notum vefkökur ('cookies') til að bæta upplifun þína á vefsíðu okkar og súkkulaðikökur til að bæta upplifun þína á ferðum með okkur. Með því að halda áfram að nota þessa vefsíðu ert þú að sammþykkja notkun á vefkökum eins og fram kemur í okkar Persónuupplýsingar.