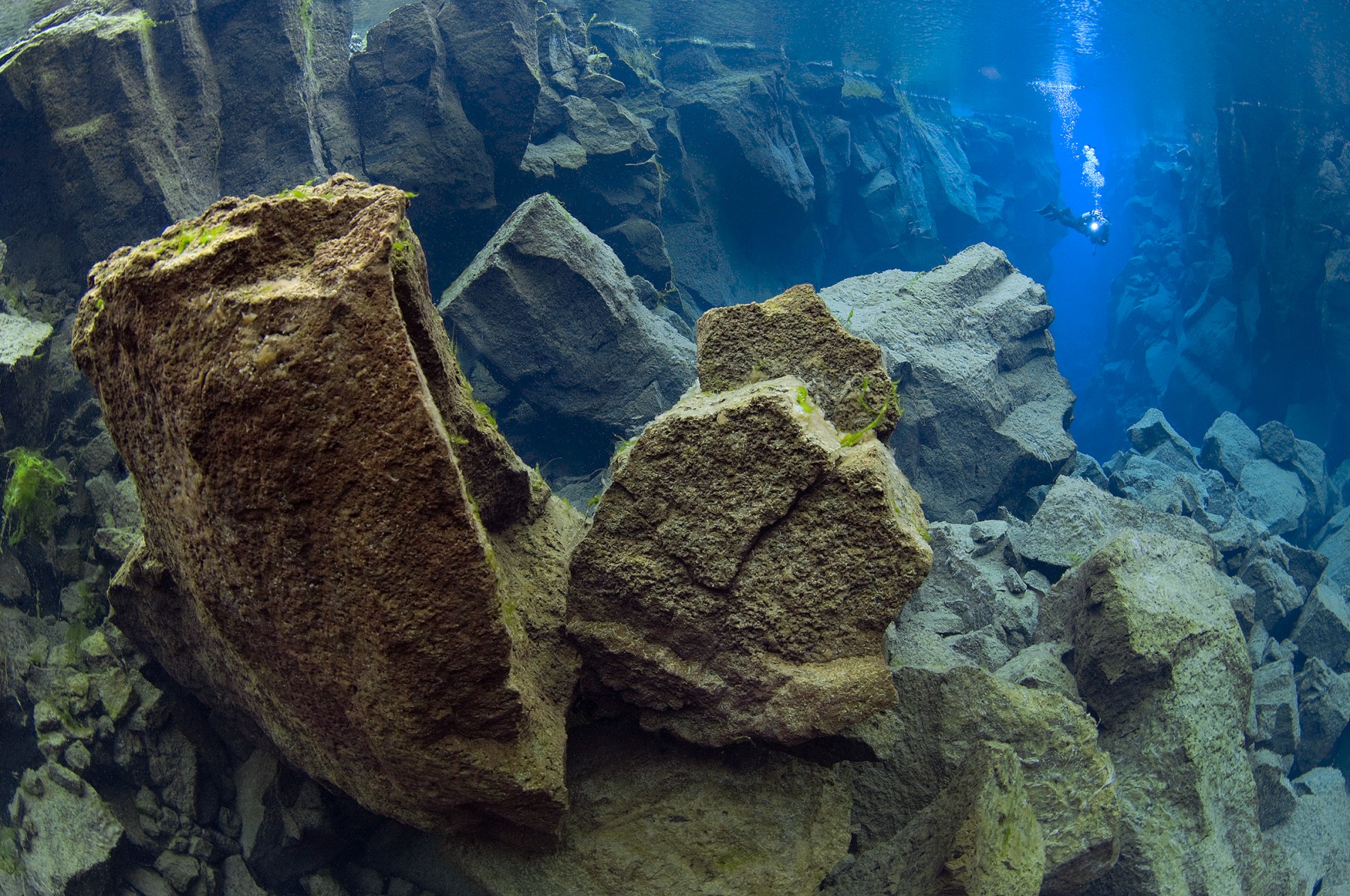 Silfra, the fissure between the continents
The Silfra fissure, is known as one of the top dive sites in the world for two main reasons.
First, the Silfra fissure is actually a crack between the North American and Eurasian continents, meaning that you dive or snorkel right where the continental plates meet and drift apart about 2cm per year.
Silfra is the only place where one can dive or snorkel directly in the crack between two continental plates.
Secondly, the underwater visibility in the Silfra fissure is over 100 meters, which creates an underwater experience that will rarely, if ever, be surpassed. The reasons for this astounding water clarity are twofold: the water is cold (2°C - 4°C year round ) as it is glacial water from the nearby Langjökull and this water is filtered through porous underground lava for 30-100 years until it reaches the north end of Thingvellir lake, seeping out from underground wells. The Silfra water is as pristine as water can get and you can drink it at anytime during your dive or snorkel.
The Silfra fissure consists of four sections: Silfra Big Crack, Silfra Hall, Silfra Cathedral, and Silfra Lagoon.  We plan our dives and snorkel swims so that we are able to see all Silfra sections in every Diving Silfra Day Tour and our Silfra Snorkeling Tour.  We enter the water from a platform with steps leading down.  If you are diving, the maximum depth of the your dive in Silfra will be 18 meters, but the average depth of the dive is between 7 and 12 meters.
How to experience Silfra with us
Thingvellir National Park
Although Thingvellir Lake has an abundance of fish species and trout fishing is very popular in the lake, the fish usually do not venture far into the Silfra fissure.  The marine life in Silfra consists mostly of bright green "troll hair" and different types of algae that provide a colorscape unlike anything that occurs naturally above the surface.
The National Park Thingvellir has been declared a UNESCO WORLD HERITAGE SITE both for its cultural and historical significance as well as natural and geological uniqueness.  It is well worth it to join our Golden Circle Day Tour to further explore Thingvellir on land.  Moreover, if you have friends or family accompanying you on your tour but do not wish to get in the water themselves, the area around Silfra is full of lovely walking trails that lead through this fascinating place.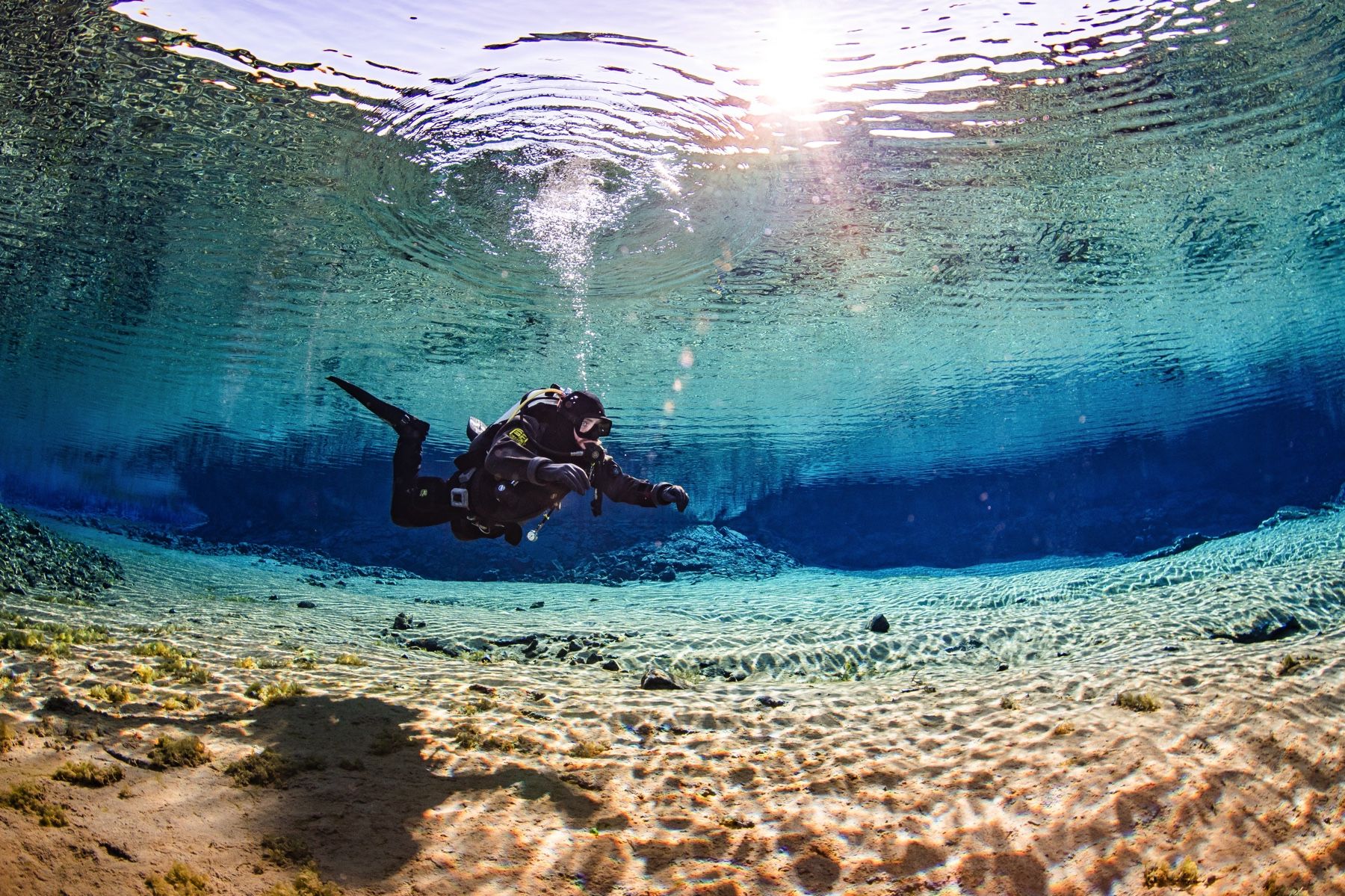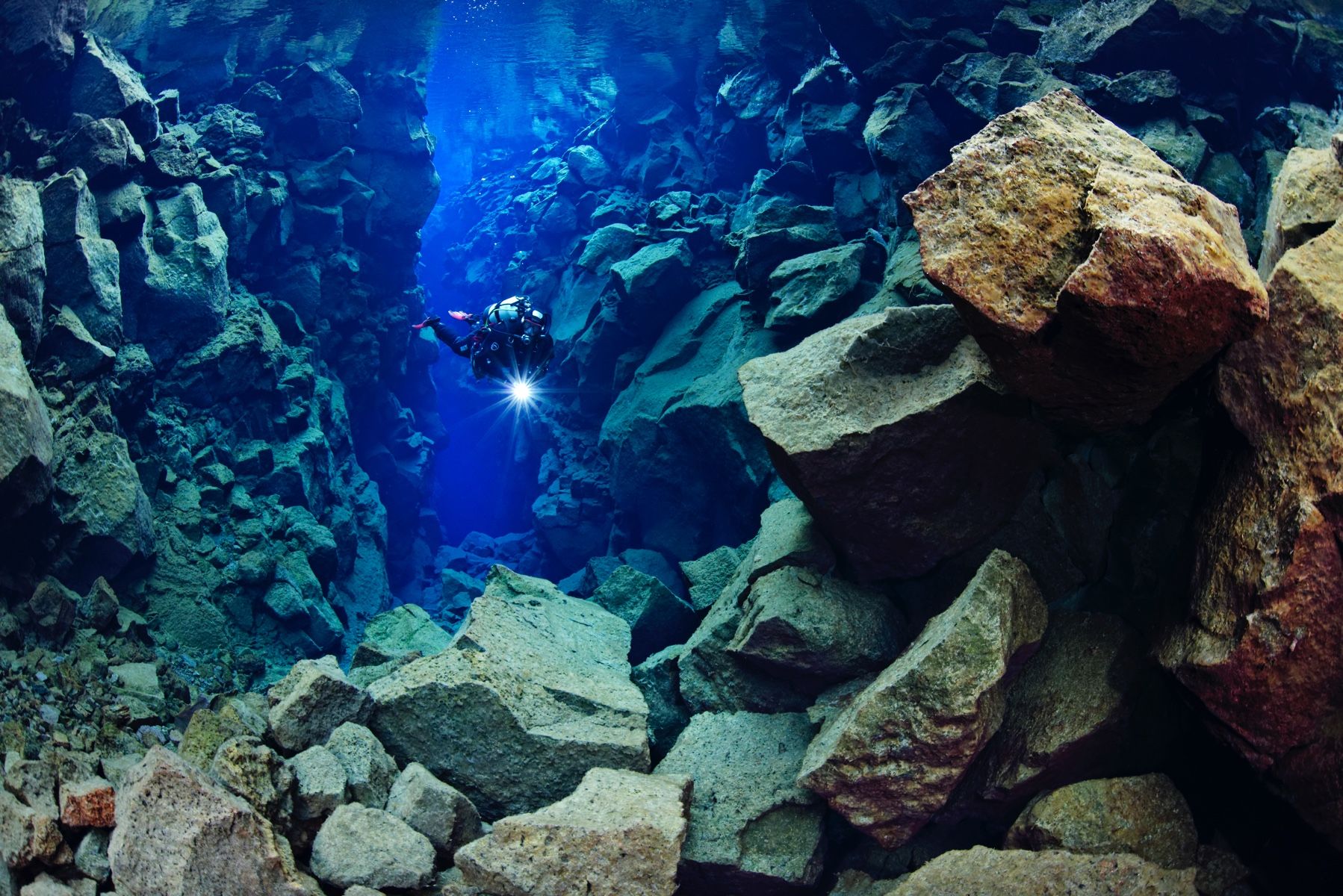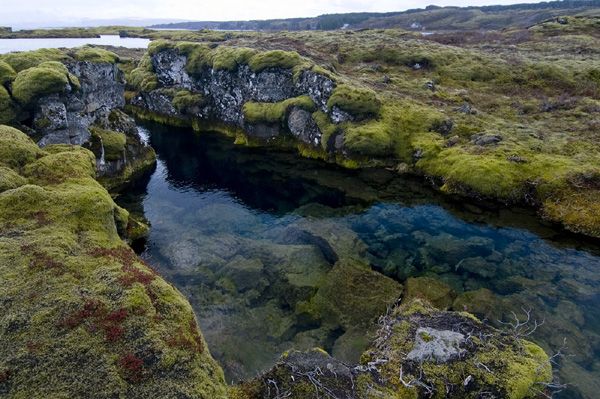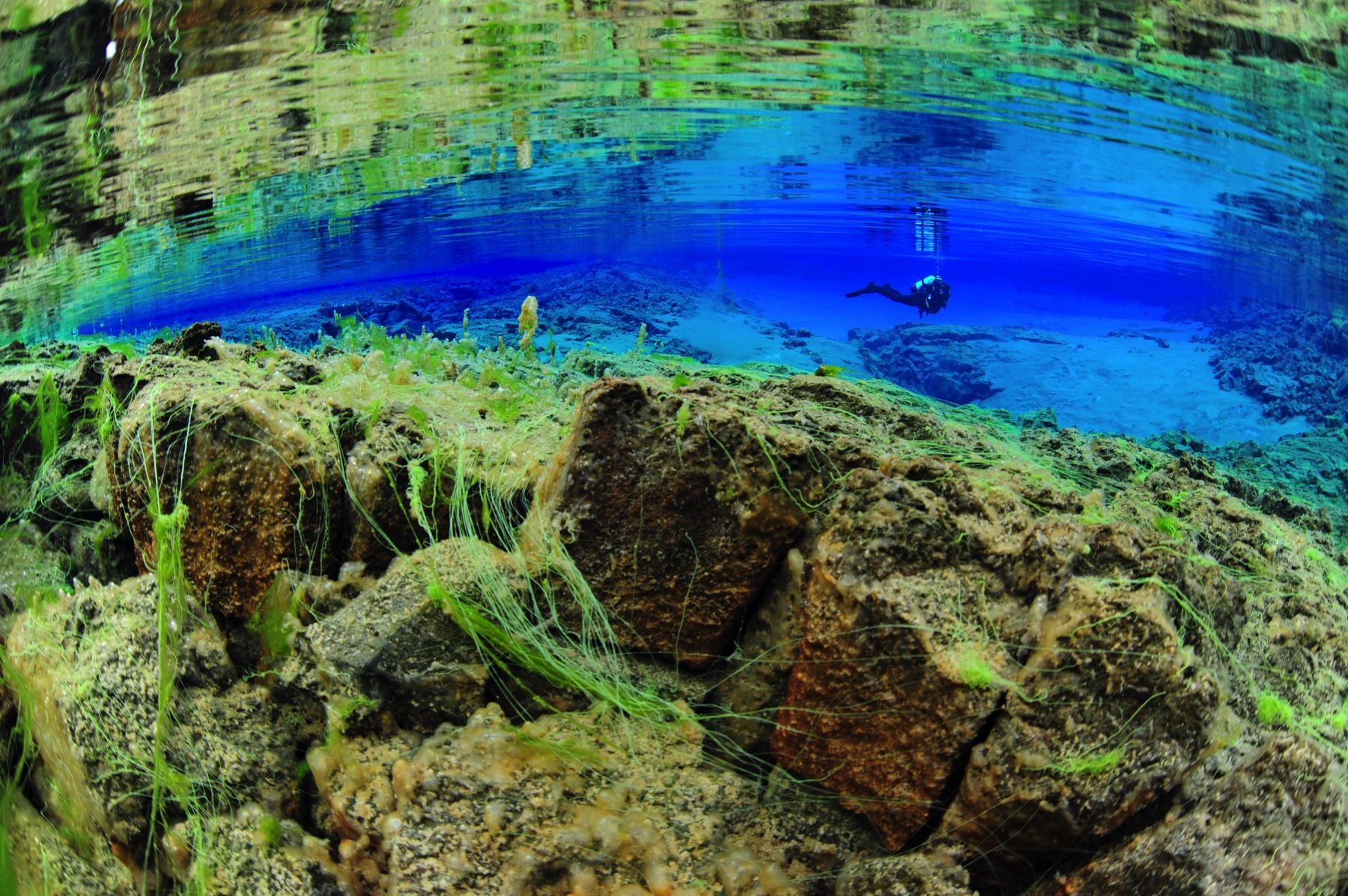 Frequently asked questions about Silfra
You might be interested in