The Silfra fissure
Schweben Sie zwischen den Kontinenten
Tauchen Sie ein in das klarste Wasser der Welt und schweben Sie zwischen zwei Kontinenten! Ein Schnorchel-Abenteuer in der berühmten Silfra Spalte ist ein unvergessliches Erlebnis.
Wir bieten tagtäglich Schnorcheltouren durch Silfra, bei denen die erstaunliche Reinheit des Wassers eine verzaubernde Unterwasserwelt offenbart, voll von überirdischen Farbspielen, ungesehen jenseits der Wasseroberfläche. Silfra stellt eine Erdöffnung dar, geformt durch die Teilung der Nordamerikanischen und der Eurasischen tektonischen Platte. Diese Öffnung füllte sich mit Gletscherschmelzwasser, welches jahrzehntelang durch den Untergrund, aus erhärtetem und porösen Lavagestein, filterte. Dieser Filterprozess des Gletscherwassers macht Silra zu einem der klarsten Wasserkörper der Welt mit bis zu 120 m Sichtweite.
Falls Sie unseren Transportservice wählen, holen wir Sie bei Ihrer Unterkunft in Reykjavik ab und fahren mit Ihnen gemeinsam zum Thingvellir Nationalpark. Während der einstündigen Fahrt kann der Guide Sie mit Hintergrundinformationen zu der einzigartigen Geologie und Kulturgeschichte Silfras und des umliegenden UNESCO Weltkulturerbes versorgen.
Bei Ankunft in Silfra wird der Guide Sie mit einem Trockenanzug und dem Schnorchel Equipment ausstatten. Er wird Ihnen zudem erklären, wie das Equipment am besten zu benutzen ist und wie Sie sicherstellen können, dass Sie warm und komfortabel während der 30 bis 40-minütigen Schnorcheltour durch Silfra Hall, Silfra Cathedral und Silfra Lagoon bleiben.
Vergessen Sie nicht während des Schnorchelns etwas von dem Wasser zu probieren! Wer weiss, wann Sie das nächste Mal Gelegenheit bekommen, so klares Wasser zu trinken.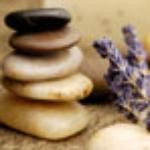 Amazing experience with DIVE.IS
"I did the snorkeling tour and my husband did the diving tour. The snorkeling group was small and we were the first in the water.
DIVE.IS is a professional and friendly company. From the booking to the logistics of running the tour, I have been very pleased! They are the only company that has a changing van - which is a HUGE plus when you're changing in the cold. I should also add that the van is HEATED!!!! The hot Chocolate and cookies were delicious. I highly recommend booking with them. You will not be disappointed!"

Ganzjährig, Jeden Tag

Ca. 3 Stunden vor Ort, 5 Stunden mit Transport von Reykjavik

Maximal 6 Schnorchler je Guide

From 15.990
Bitte bringen Sie:
Lange Unterwäsche
dicke Socken
wetterfeste Kleidung je nach Wetterlage
Kontaktlinsen, falls Sie Brillenträger sind
Im Preis enthalten:
geführte Schnorcheltour
alles notwendige Schnorchelequipment
Heisse Schokolade und Kekse nach dem Schnorcheltrip
Nationalparkgebühr von 1.000,- ISK (Isländische Krone) für Silfra
Nicht enthalten:
Abholservice ist nur für ausgewählte Touren buchbar, bitte wählen Sie daher aufmerksam. Der Abholservice kostet zusätzlich 5.000,- ISK (Isländische Krone).
Die Fotos der Schnorcheltouren kosten zusätzlich 2.990,- ISK (Isländische Krone)
Treffzeit in Silfra:
Bitte Schauen Sie im Buchungskalender unten nach den Treffzeiten in Silfra für die jeweiligen Touren.
Abholservice:
Abholservice von Reykjavik wird nicht für alle Touren angeboten. Falls Sie Transport benötigen, stellen Sie bitte sicher, dass Sie eine Tour wählen, die Abholservice als Option für Reykjavik anbietet. Das Abholen in Reykjavik beginnt 1,5 Stunden FRÜHER als die Tourzeiten, unten aufgeführt.
For your safety, all participants must:
Teilnehmer sollten:
have read, signed, and followed directions on the online Snorkeling Silfra Medical Statement (link provided in confirmation email) PDF

have our Snorkeling Medical form signed off by a doctor if they are age 60 or older PDF

sign our liability release form at the start of the snorkeling tour PDF

be at minimum 150cm / maximum 200cm

be at minimum 45kg / maximum 120kg

fit within our dry suit size chart PDF

be at least 14 years of age on the year

be comfortable in water and be able to swim

be physically fit

be ready to wear a sometimes tight & constricting dry suit

be able to communicate in English

not be pregnant
Loading YouTube Player...
You might be guided by one of these nice guys
Are photos always taken on the Diving Day Tours?

Our dive guides carry an underwater camera on most dives in Silfra and other dive sites. The dive guides try to take as many great underwater photographs as possible on these dives. However, safety comes always first and it can occur that the dive guide chooses to not distract him-/herself from dive safety on particular dives in difficult conditions or with insecure divers. In that case it might happen that few or no photos are taken. We hope for your understanding should this be the case.
Usually the photos of the dives are available for purchase after the dive tour. Please check out our Souvenir page for more info.

Are there any Souvenirs available?

Yes, we offer a variety of Souvenirs of Silfra and DIVE.IS including photo packages, t-shirts, jumpers, hoddies, hats , logbooks, postcards and stickers. Please have a look at our Souvenir page for more detailed information. If you want to buy souvenirs at Silfra, just ask the guide for information.

Are there toilet and changing facilities available at Silfra?

Yes, there are toilet facilities at Silfra. However we kindly ask you to not use them for changing, as there are only 2 toilets at Silfra and it can cause long queues to form. We do have a changing room vehicle, and often several other cars at Silfra for participants to change clothes in. Due to this layout, we highly recommend that participants arrive at Silfra already wearing their thermal base layer.
View all FAQs
You might be interested in