Silfra and Aurora Borealis
The clearest water and most dazzling sky
This tour combines two spectacular Icelandic vistas: the underwater sights in Silfra and the dark sky illuminated by northern lights.
A snorkeling adventure in the famous Silfra fissure is an unforgettable experience, there is a reason TripAdvisor chose our Snorkeling Tour the No 4 experience in the world!
 
We can proudly state that DIVE.IS will offer you the best service level at Silfra. Let us tell you why:
We have an extra person at Silfra assisting you before and after the snorkelling experience. We call this person Surface Support and they make sure your tour runs smoothly. They also provide extra safety for you and the guides.
We built our own changing room so that our guests have the opportunity to dress up inside a heated changing van.
After snorkeling in the cold water, we warm you up with hot cocoa and cookies.

Our guides are all experienced PADI divemasters and instructors that have been through professional training before running any of our tours.

Your adventure begins with the snorkeling tour of Silfra. Silfra, the famous fissure between the Eurasian and North American tectonic plates, provides an underwater experience unlike anywhere else on earth. Floating in the crystal clear glacial water will give you the sensation of flying as you pass through an expansive canyon created by the slow separation of the tectonic plates. You will be provided with a dry suit and an undergarment to keep you dry and warm while in the near-freezing water. We recommend that you wear thermal long-underwear and wool socks for additional warmth. After your 30-40 minute snorkeling session in Silfra, we will drive you back to Reykjavík, or, if you have your own transportation, you are free to explore the Thingvellir area as you wish.

Your northern lights hunt will begin later in the evening with departure from Reykjavík. Our experienced parters will meet you at your designated pick-up location and drive you out of town on a hunt for the best location to view the northern lights. Also known as aurora borealis, northern lights are caused by the effect of solar flares on earth's athmosphere. They appear in many forms and colors, ranging from green and white to pink and purple. Sometimes they appear as a dancing streak across the sky. At other times, they'll appear as lasers shooting down from outer space. As the possibility of viewing the northern lights depends on both solar activity and weather conditions here on earth, it is not possible to guarantee the northern lights. However, the guides are well-trained in following the forecast for both the aurora and the weather and know where to go for optimal viewing. If the northern lights aren't visible on the night you go, you are free to join the tour on another occasion at no extra cost.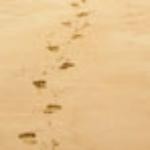 Amazing experience with DIVE.IS
"I did the snorkeling tour and my husband did the diving tour. The snorkeling group was small and we were the first in the water.
DIVE.IS is a professional and friendly company. From the booking to the logistics of running the tour, I have been very pleased! They are the only company that has a changing van - which is a HUGE plus when you're changing in the cold. I should also add that the van is HEATED!!!! The hot Chocolate and cookies were delicious. I highly recommend booking with them. You will not be disappointed!"

October 16th - April 1st, daily

Snorkeling: approx. 2.5 hours at the site, 5 hours if with transportation from Reykjavík

Northern lights: 4-5 hours

Maximum 6 snorkelers per snorkel guide. Maximum 15 in northern lights minibus.

ISK 27.890
Please bring:
Long underwear
Thick socks
Suitable clothes for the weather of the day
Contact lenses if you wear glasses
Included:
Guided snorkeling tour
Guided northern lights tour
All necessary snorkeling equipment
Hot chocolate and cookies after the snorkeling trip
Entrance fee into Silfra
If you choose the option with Pick Up from Reykjavík for the snorkeing tour, the price includes transportation between Reykjavík and Silfra in our comfortable vans
For your safety, all participants must:
have read, signed, and followed directions on the online Snorkeling Silfra Medical Statement (link provided in confirmation email) PDF

have our Snorkeling Medical form signed off by a doctor if they are age 60 or older PDF

sign our liability release form at the start of the snorkeling tour PDF

be at minimum 150cm / maximum 200cm

be at minimum 45kg / maximum 120kg

fit within our dry suit size chart

be at least 12 years of age on the year and at least 45 kg / 99 lbs

be comfortable in water and be able to swim

be physically fit

be ready to wear a sometimes tight & constricting dry suit

be able to communicate in English

not be pregnant
Loading YouTube Player...
You might be guided by one of these nice guys
Frequently asked questions