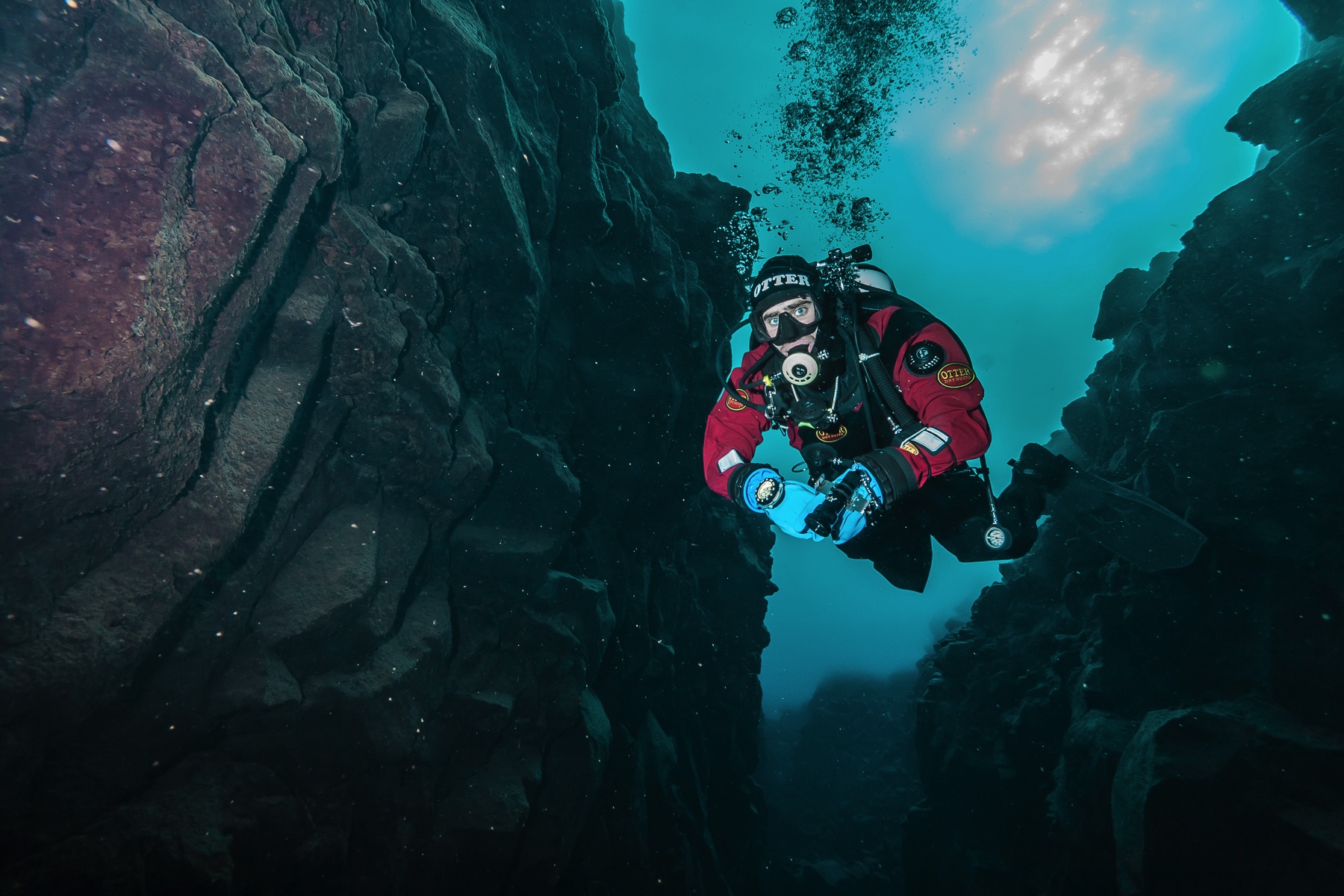 The Instructor Development Course with DIVE.IS
Already a PADI Divemaster or looking to switch agencies and become a PADI Open Water Scuba Instructor? Then the Instructor Development Course (IDC) is for you! And where better to take it than with with Iceland's top 5 Star IDC Development Center, DIVE.IS. An IDC takes place over two fun-filled weeks and is held twice a year, in Spring and in Autumn. It offers you the oportunity to learn new skills, meet fellow dive professionals and travel and dive some of the unique sites of Iceland. And for the right candidates, there may even be jobs on offer giving you the chance to get hands on experience for a season before or after participating in the IDC (only available throughout summer).
IDC training starts at home with the IDC Online, PADI's eLearning tool, which allows you to take your Knowledge Development sessions at your own speed. You will cover topics such as Business Principles, Teaching Children and Risk Management as well as many more topics. Our in-house Staff Instructors will also be on hand to answer questions and help with your preparation so that you are ready to go upon arrival.
The IDC itself is an intensive course designed to teach you how to teach. It is broken down in to bite-sized sections and will build on the topics learnt in the online section, and includes demonstration Theory, Confined and Open Water lessons. You will also have pool sessions for skill circuits, a rescue scenario and various exams to sit. The best part of the IDC however is the hands on practical experience of preparing and teaching your own Knowledge Development, Confined and Open Water lessons. You will gain experience in each of the core courses, either by preparing your own presentations or learning from your fellow Instructor Candidates. Each presentation is marked by your Instructor and detailed feedback is given to build a momentum of constant improvement.
Once the main part of the IDC is over, we move on to Emergency First Responce Instructor training, as it is a pre-requisite for the Instrucotor Exam. Following this, there is time for Master Scuba Diver Trainer Preperation Classes as well as some study time. But the best part is our IDC candidate dive trip to dive the best sites Iceland has to offer, including both Silfra and the Geothermal Chimneys at Strytan.
The course requires dedication and commitment, but is also lots of fun and upon completion will allow you to introduce people to the underwater world that has clearly captured you in its spell!
Nánar um köfunarnámskeiðið
This course is available on request

Minimum 4 participants. Maximum 8 participants

Price up on request
Included:
Instructor Developement Course
All Theory, Confined and Open Water training sessions
Multiple Theory, Pool and Open Water presentation practices
EFR Instructor training
Detailed Instructor feedback on all presentations
Limited remedial work
Instructor assisted review day
IDC Online
PADI Application Fees
PADI Instructor Examination Fees
PADI Instructor CrewPak
PADI EFR Instructor Manual
Optional extras:
MSDT Prep Course
3 day IDC trip to Silfra and Strytan
Personal Equipment (excl. tanks and weights)
The IDC can also be taken without doing the Internship. Prices upon request.
Duration
Instructor Development Course: 10 days followed by a period of independent study/remidial days
EFR Instructor Course: 1 day
MSDT Prep Course (Optional): 2-3 days
Instructor Exam: 2 days
Prerequisites for the Instructor Examination:
The same as for the Instructor Development Course (IDC)
100 logged dives Have successfully completed the full IDC, either in one go, or by being an Assistant Instructor and completing the Open Water Scuba Instructor (OWSI) Program
Emergency First Response Instructor or CPR/first aid instructor with another emergency care organisation.
Safety requirements
PADI Divemaster, or leadership level with another diver training organization

18 years old

Be able to communicate in English

60 logged dives; documented experience in night diving, deep diving and underwater navigation.

if not a PADI Divemaster, successfully complete the PADI Divemaster course dive rescue assessment.

Certified diver for six months.

Medical clearance attesting to dive fitness signed by a physician within the previous 12 months.

Emergency First Response Primary and Secondary Care course completion (or qualifying training) within the last 24 months.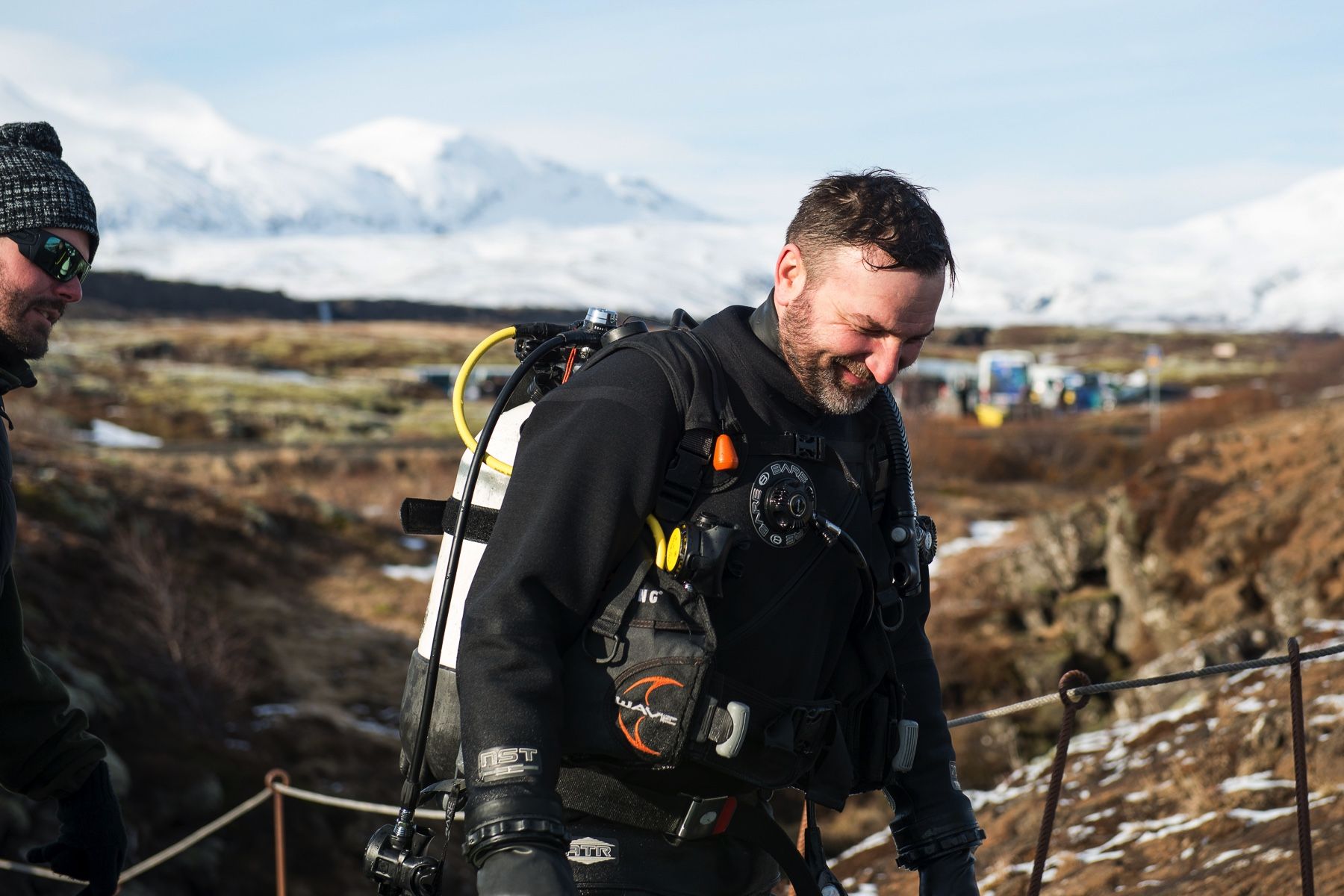 You might be interested in