If you can't decide between an ocean or freshwater dive...
just do both in the same dive
Located in Reykjanes peninsula, only about one hour drive from Reykjavik, Bjarnagjá fissure might be one of the coolest dive spots in Iceland.
According to an older theory of continental drift, the Eurasian and North American continental plates shift and grind together in an endless clash of subterranean forces under a gaping rift at the tip of the Reykjanes peninsula in southwest Iceland. Bjarnagjá is an 18 m deep lava ravine on this very peninsula where the tectonic activity has caused Iceland to rise out of the ocean.
The water in Bjarnagjá is mostly fresh groundwater but it is influenced by the salinity of the sea as the rift is only few hundred meters from the coast. So divers can spot wildlife in the fissure.
There is also a boat in the bottom of the fissure.
For those who have the appropriate level of training and diving experience this site offers dives in an overhead environment.
This site is near the town Grindavík and the famous Blue Lagoon.
Our private tours include a private guide, the diving tour and all necessary equipment for diving as well as hot coco and cookies after the tour.
All divers on this Private Diving Tour must have dry suit diving certification OR 10 logged dry suit dives within two years of the Silfra tour date. These 10 dives must be confirmed with written proof signed by a diving instructor.
The structure of your Diving Tour
The Private Diving Day Tour includes one dive which will take about 30-40 minutes each, with a maximum depth of 18 meters.
Your guide will give you a detailed briefing of the dive site and will then assist you in setting up our dive equipment. We use high quality BARE and Aqualung brand SCUBA equipment and APEX or Aqualung regulators.
After the tour, we will have hot coco and cookies before driving back to Reykjavik.
If you have your own transportation, you can meet us directly at Bjarnagjá fissure (meeting point will be provided in the confirmation e-mail).
If you choose the pick up option, your private guide will pick you up and drop you off at your location in Reykjavík. During the one-hour drive, your guide will provide you with background information about the unique geology and cultural history of Iceland.
We recommend visiting the Blue Lagoon after your tour. If you have booked transportation, we can drop you off there and you can book transportation back to Reykjavik.
Our Souvenirs can be purchased in your booking process by selecting them under "Extras". If the Souvenir you are looking for is not listed below please contact us or leave a comment in your booking and we will bring it on tour with us.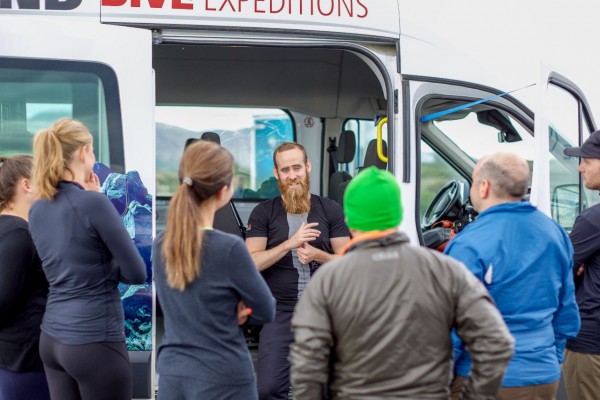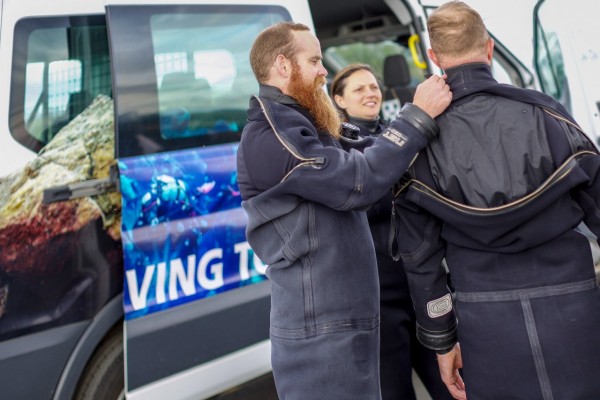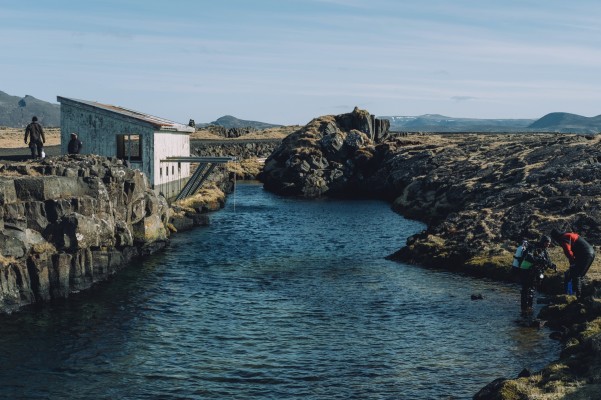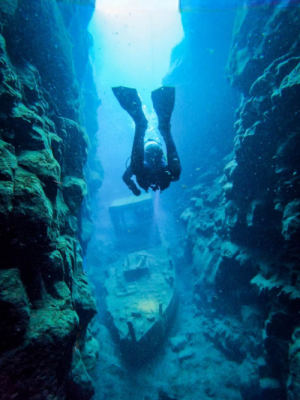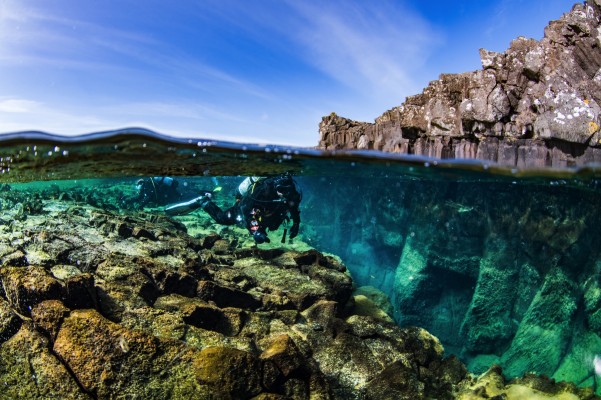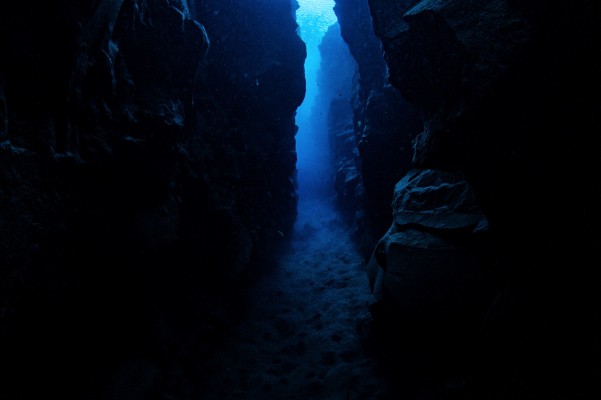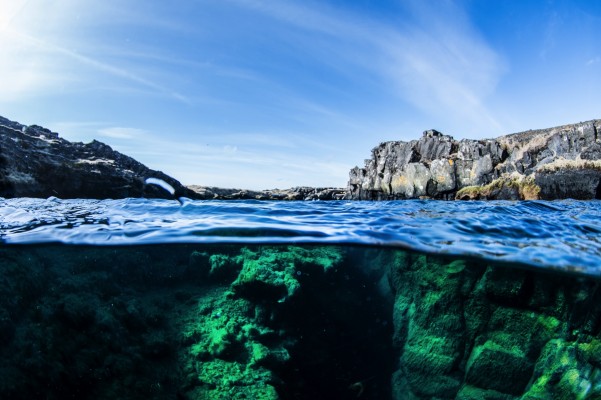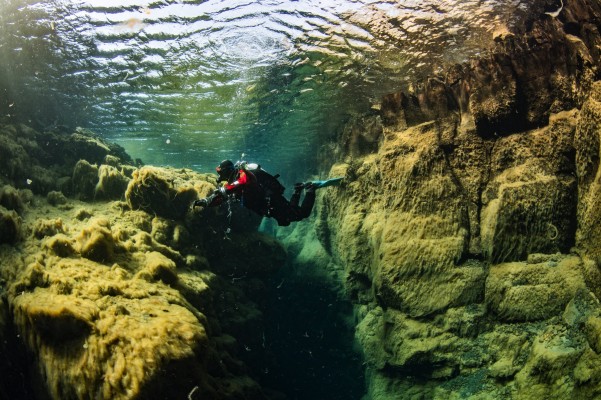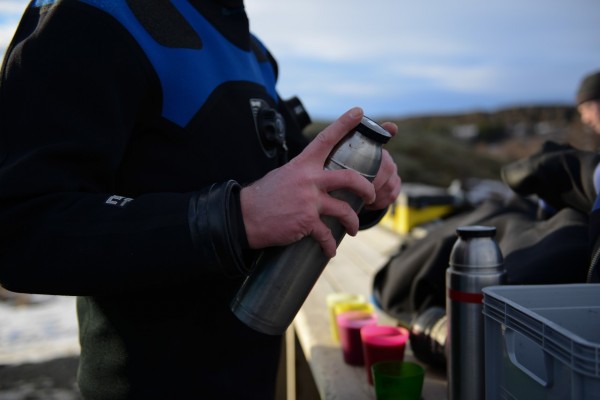 Private guide

Available on request. Start times that fit your schedule, day or night

1 April - 30 September

Approx. 2 hours at the site, 4 hours if with transportation from Reykjavík

Pick up can be arranged for an extra fee

For up to 3 divers
Included
Private guide
1 guided dive
A start time that fits your needs, avoiding the crowds
All necessary snorkeling equipment
Hot chocolate and cookies after the dive
Photos from the tour
Please bring
Your SCUBA dive certification card (PADI Open Diver Water or equivalent)
Proof of dry suit diving certification OR written proof from a diving instructor of 10 logged dry suit dives within two years of tour date
Long underwear
Thick socks
Suitable clothes for the weather of the day
Safety requirements
Participants must:
be a certified diver at the level of PADI Open Water Diver or equivalent

have dry suit diving certification and a logged dry suit dive within two years of the dive tour date OR have at least 10 logged dry suit dives within two years of the Silfra tour date and be able to provide written proof from a diving instructor of these dry suit dives PDF

have read, signed, and followed directions on the online Diving Medical Statement (link provided in confirmation email) PDF

have our Diving Medical form signed off by a doctor if they are age 60 or older PDF

sign our liability release form at the start of the dive tour PDF

be at minimum 150cm / maximum 200cm

be at minimum 45kg / maximum 120kg

fit within our dry suit size chart PDF PDF

be at least 17 years of age (signature of legal guardian required for under 18 year old participants)

be physically fit

be able to communicate in English

be ready to wear a sometimes tight & constricting dry suit

not be pregnant
Covid-19 safety precautions
No Covid precautions at the moment
We are a certified partner of the Clean and Safe initiative
Only 3 divers with a guide
Customers are welcome to wear their own COVID19 face mask
(If you have booked a private tour with pick up you will first meet your driver at the selected pick-up location in Reykjavik)
Arrival at the meeting point at Bjarnagjá 15 minutes before the tour start time, check-in with guides
Briefing and gear-up with your guide (∼1 hour total)
Once you are fully dressed, you will make your way to the entry point
Weight check upon entering the water
30-45 minutes spent in the water
Take off equipment, enjoy hot chocolate and cookies to warm up
At this point, you will have time to chat with your guide, ask any questions you might have and take a look at the pics taken during the tour
(if you have booked a tour with pick up, your driver will drop you off at your location in Reykjavik)
Loading YouTube Player...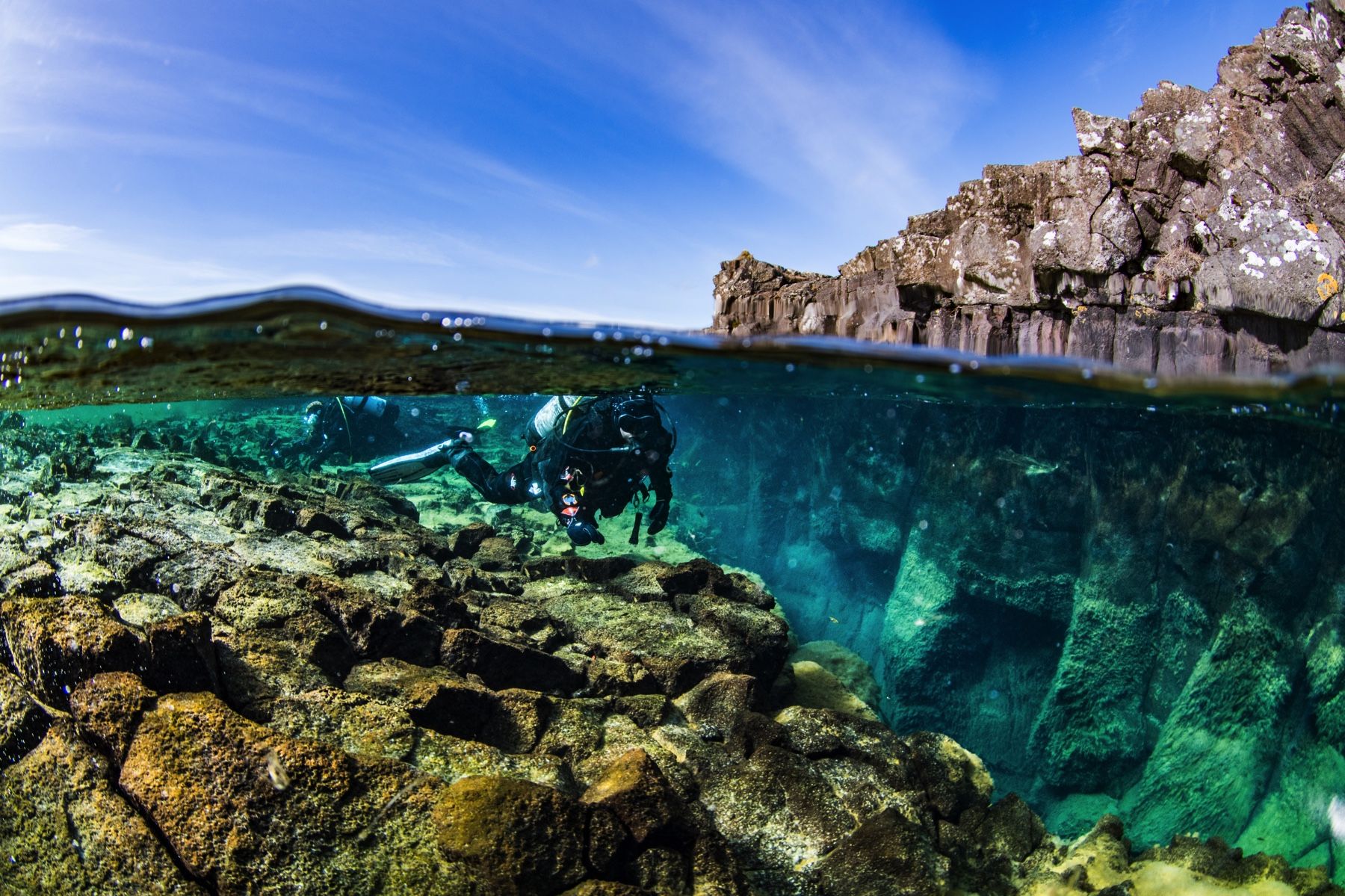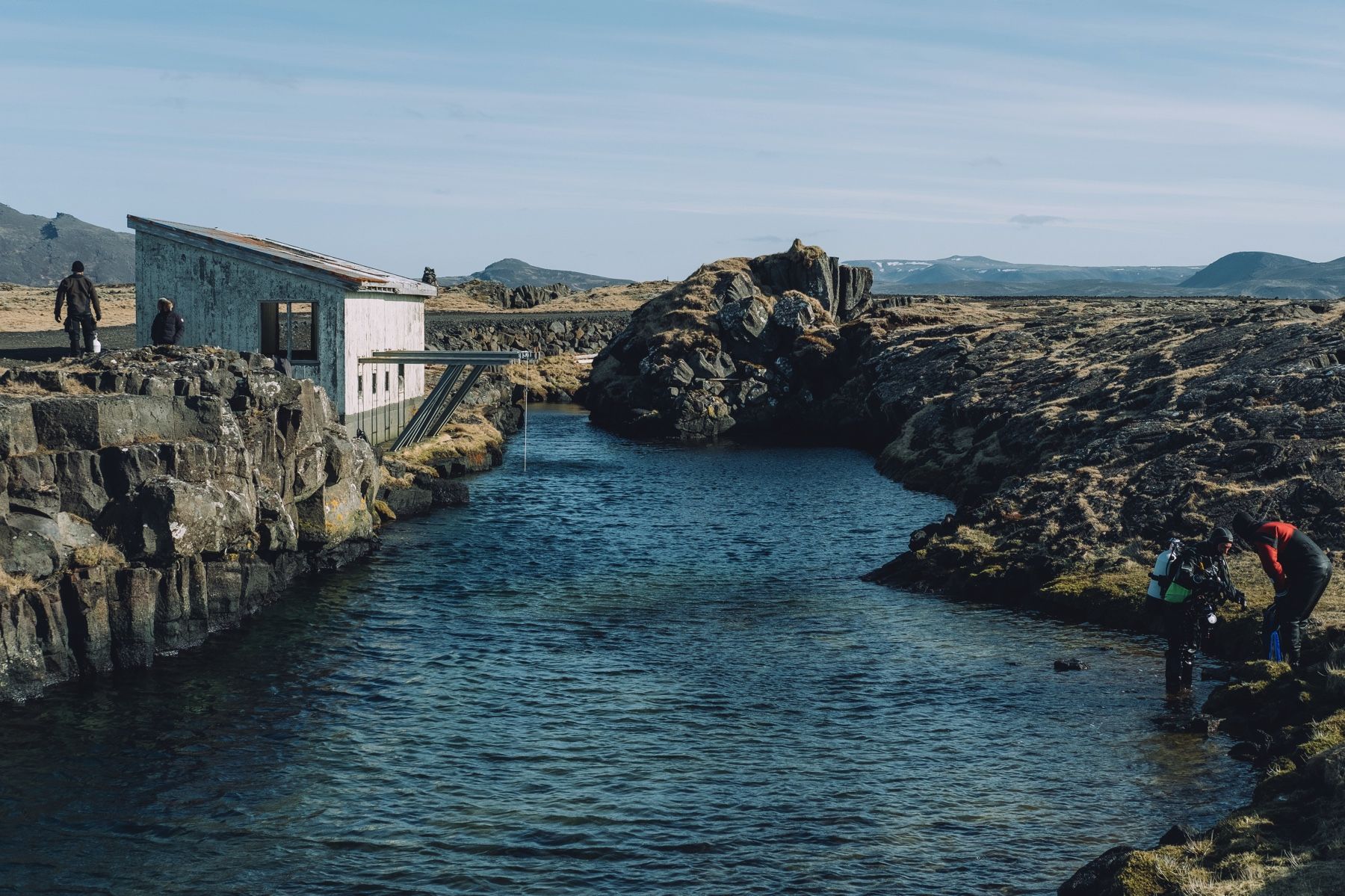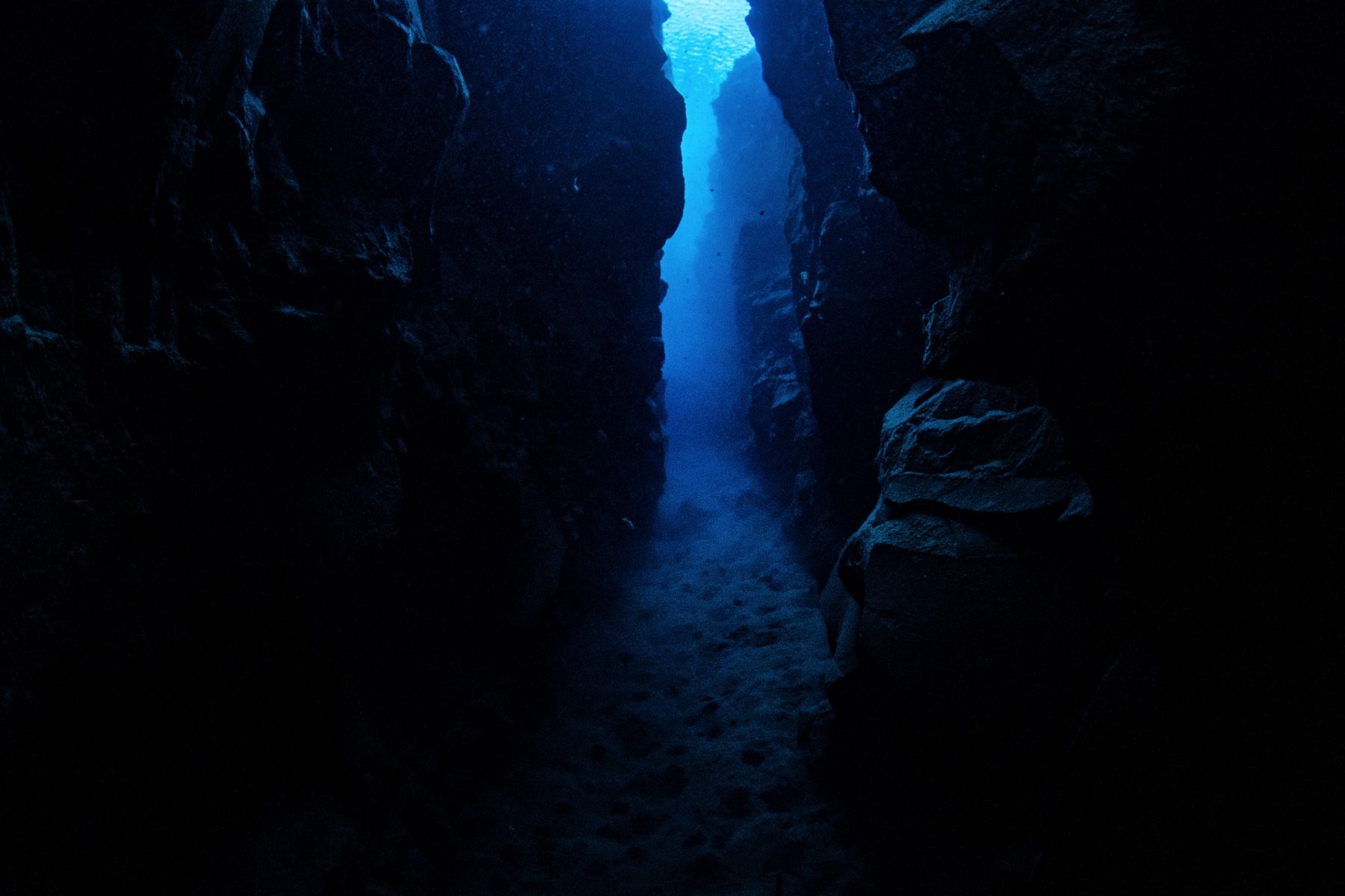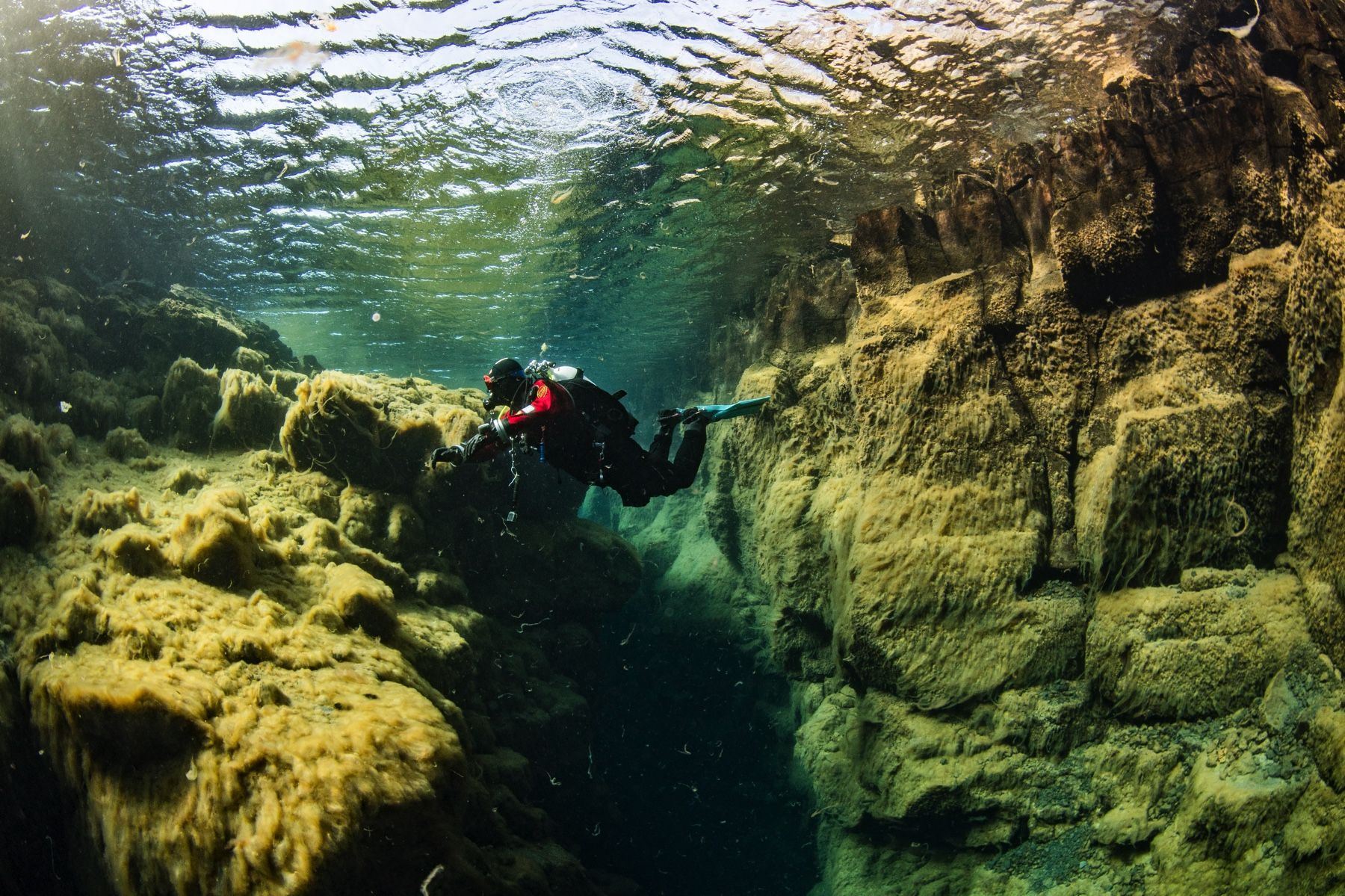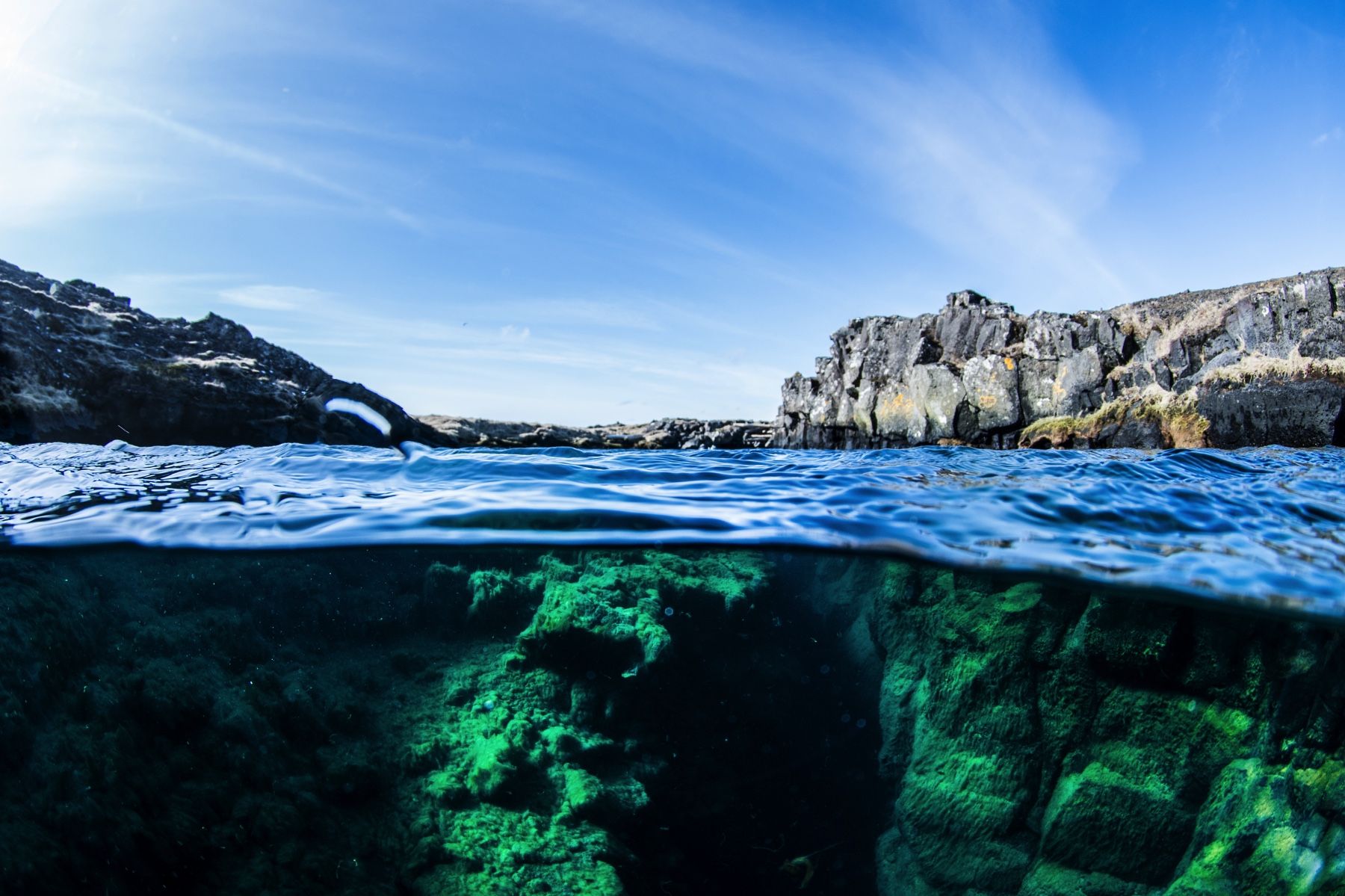 You might be guided by one of these nice guys