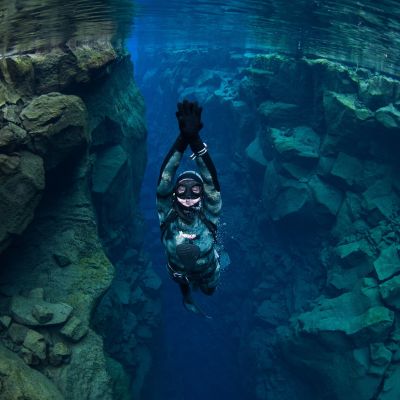 Snorkeling Silfra Day Tour
The most popular snorkeling tour in Iceland
Floating weightless in the clearest water in this corner of the universe right between two continents is something you shouldn't miss.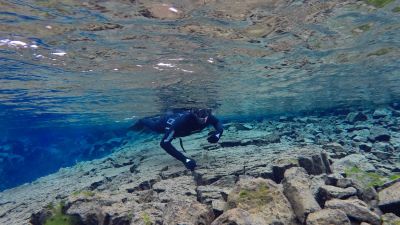 Silfra Night Freedive Tour
No certification needed!
Freediving in Silfra at bright night-light is an amazing experience. The atmosphere in the night is one-of-a-kind. Plunge between the continents in the best visability!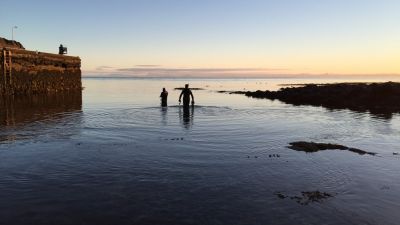 Freedive Foodhunt
Half day freedive foodhunt!
Prepare to go hunting in the water and catch your own food, no certification needed!
Frequently asked questions about Freediving Tours
You might be interested in