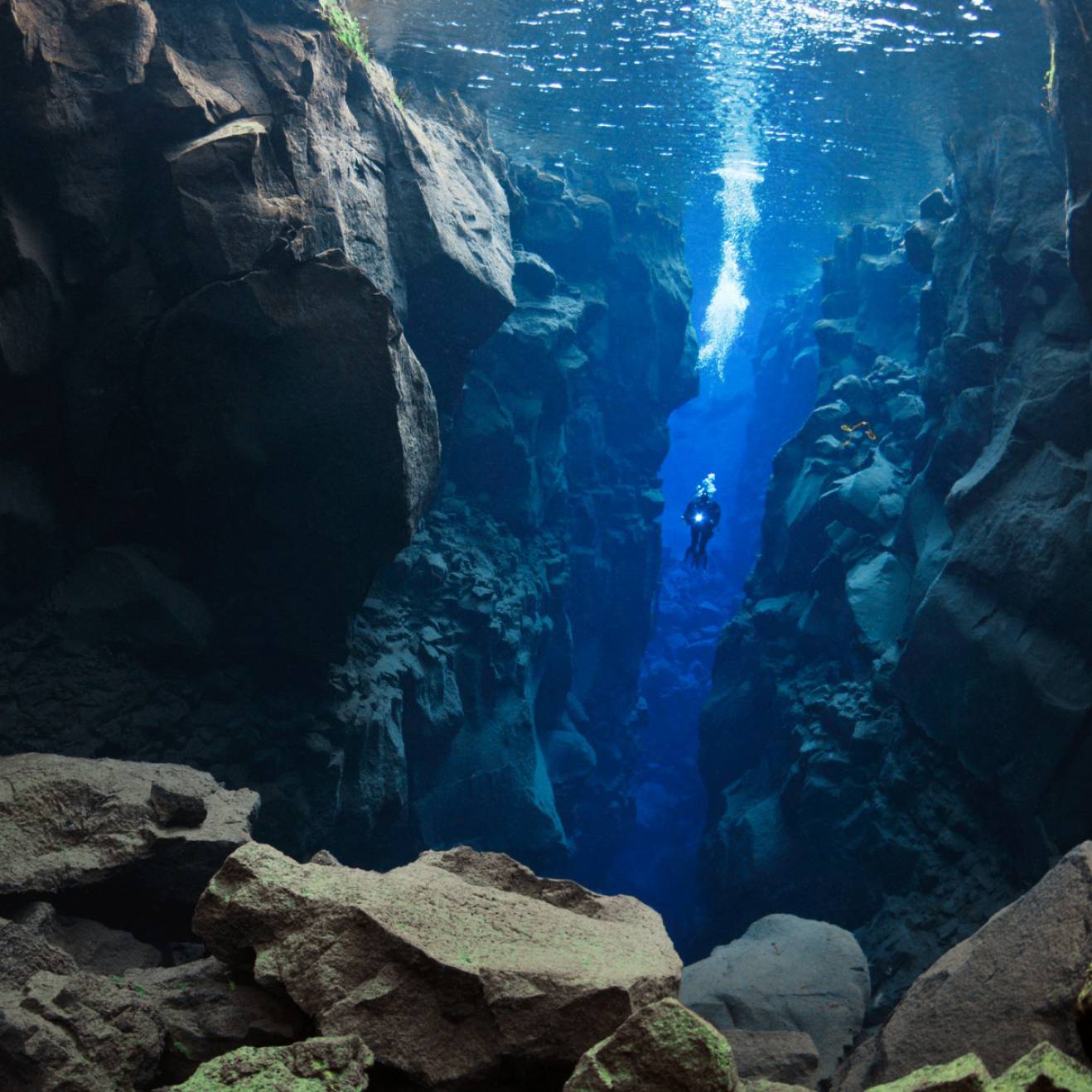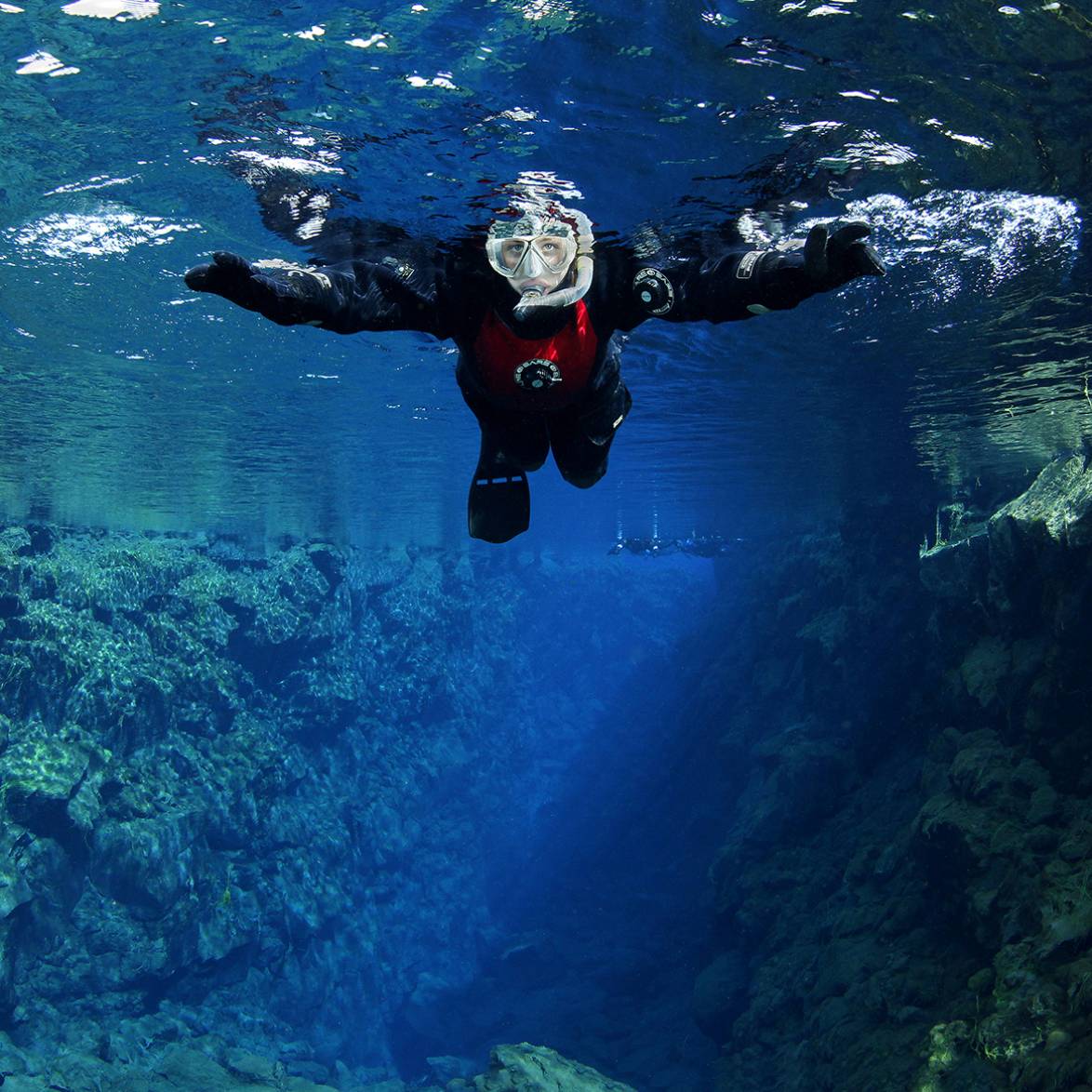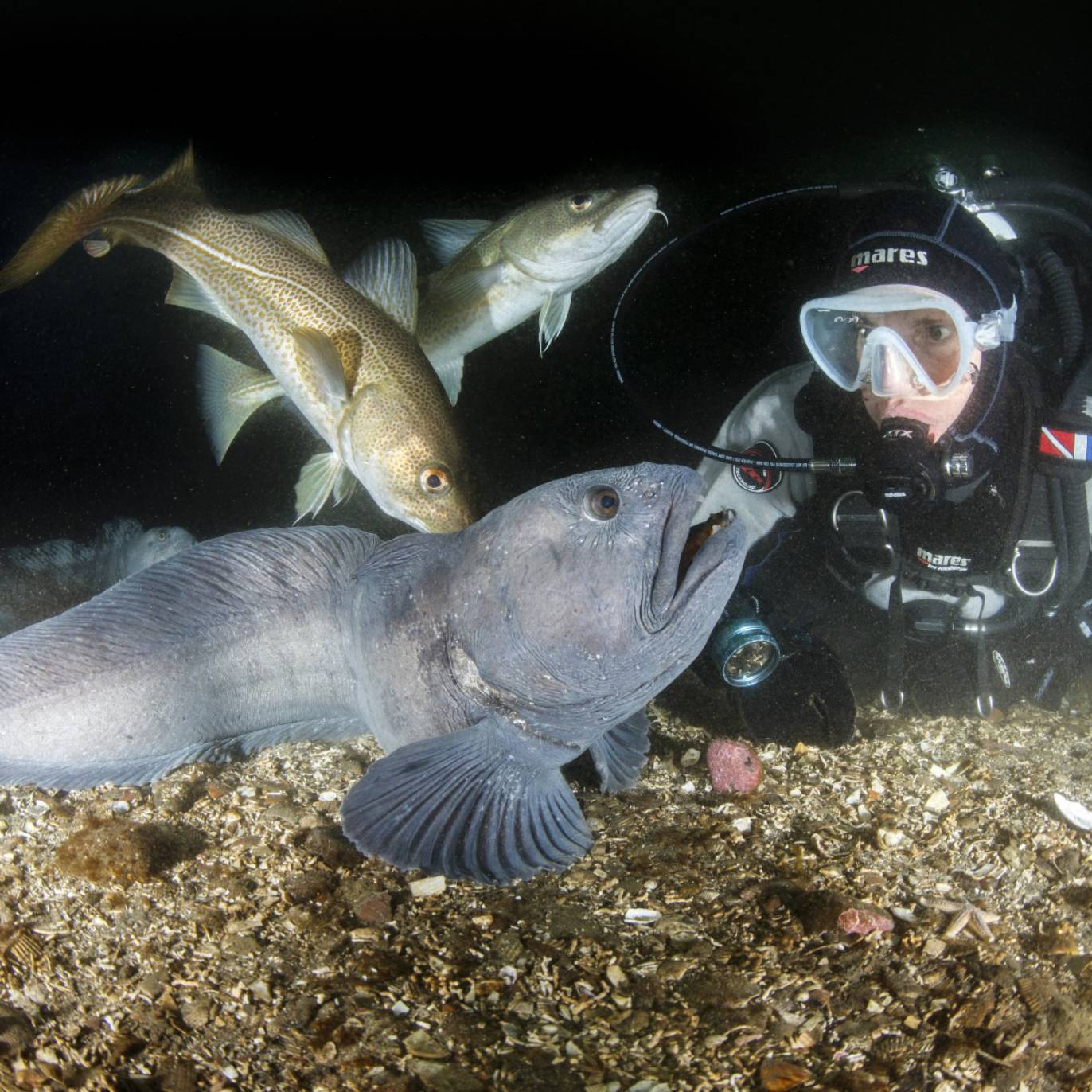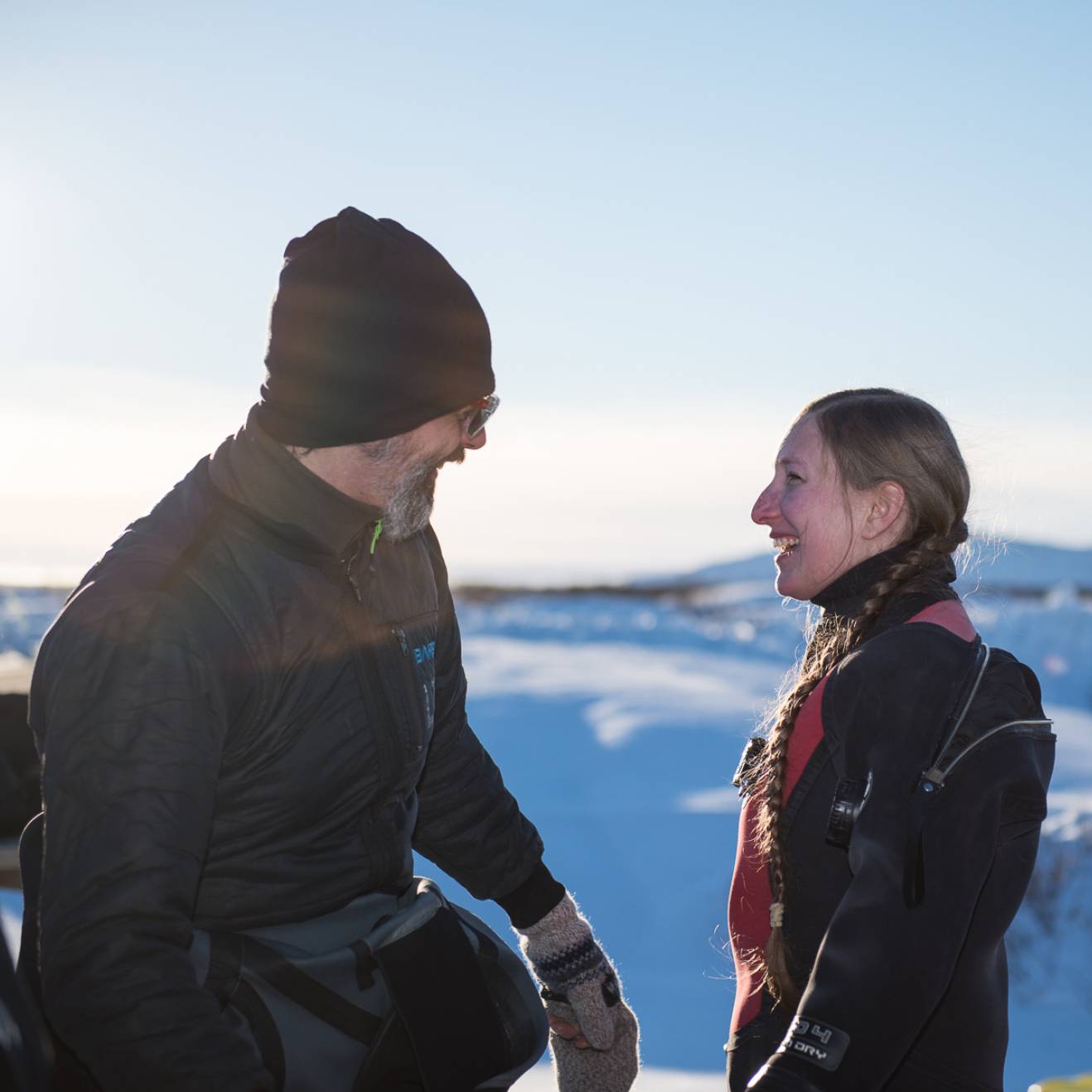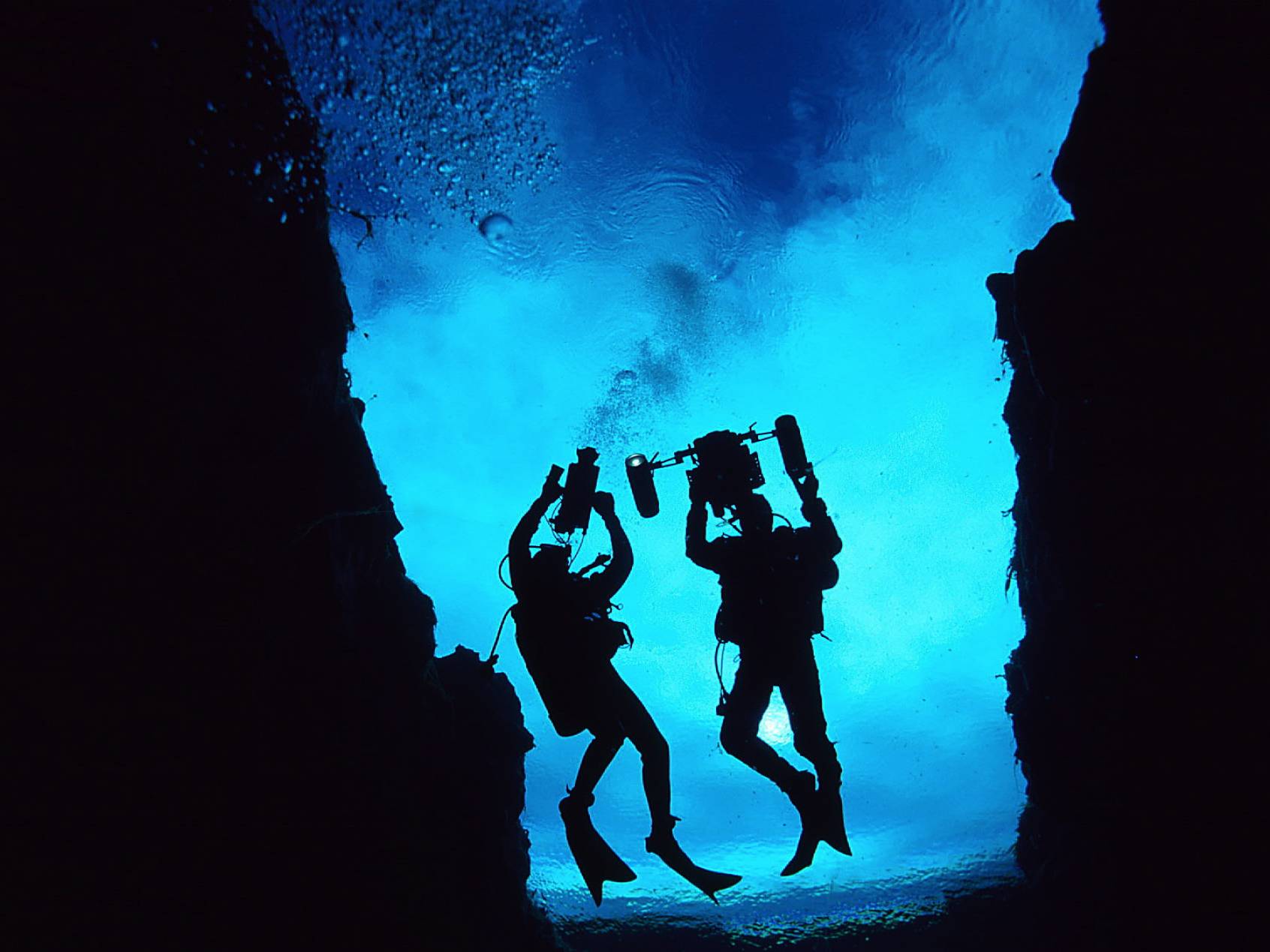 Frequently asked questions
Can my travel companion come with me on tour without participating in the tour?

Yes of course. We offer a special passenger fee of 5.000.-isk. Please note that you need to book this via email. If you are driving yourselves to the national park your companion can join for free as there is no entrace fee to the national park.

Kann man Lebewesen in der Silfra sehen?

Obwohl es in der Silfra viel Leben gibt, handelt es sich zum größten Teil entweder um Pflanzen oder um Mikroinvertibrate, die mit dem menschlichen Auge nicht sichtbar sind. In der Silfra befindet sich ein einzigartiger Amphipod namens Crymostygius Thingvallensis, der nur im Thingvellir-See und in den umgebenden Spalten wie der Silfra vorkommt. In Bezug auf das Fischleben gibt es drei verschiedene Arten von Fischen, die im See leben: Bachforelle, Seesaibling und Stichling, aber nur der Seesaibling ist Spalt auffindbar; Sie sind häufige Besucher während der Paarungszeit im August und September. Während des restlichen Jahres sind die einzigen Fische, die in der Silfra-Spalte leben, die Zwergkohle, eine Unterart der Saiblinge. Diese haben eine Größe von wenigen Zentimetern bis maximal 10 cm und leben in den dunkleren Vertiefungen in der Nähe der Felsen. Daher werden sie von Tauchern oder Schnorchlern nicht oft entdeckt.

How long is the Snorkeling Silfra tour?

The tour time is between 2 and 2.5hrs from start to finish at Silfra, not including pick up and drop of times. The speed of the tour is dependent on the participants in the group and the number of people at Silfra, so if you are planning a second activity afterwards, please work on a maximum time frame of three hours. Please note that this is the duration of the tour on site at Silfra. If you have chosen to use our transport options, your tour time will be between five and six hours from pick up to drop off.
View all our FAQs
You might be interested in