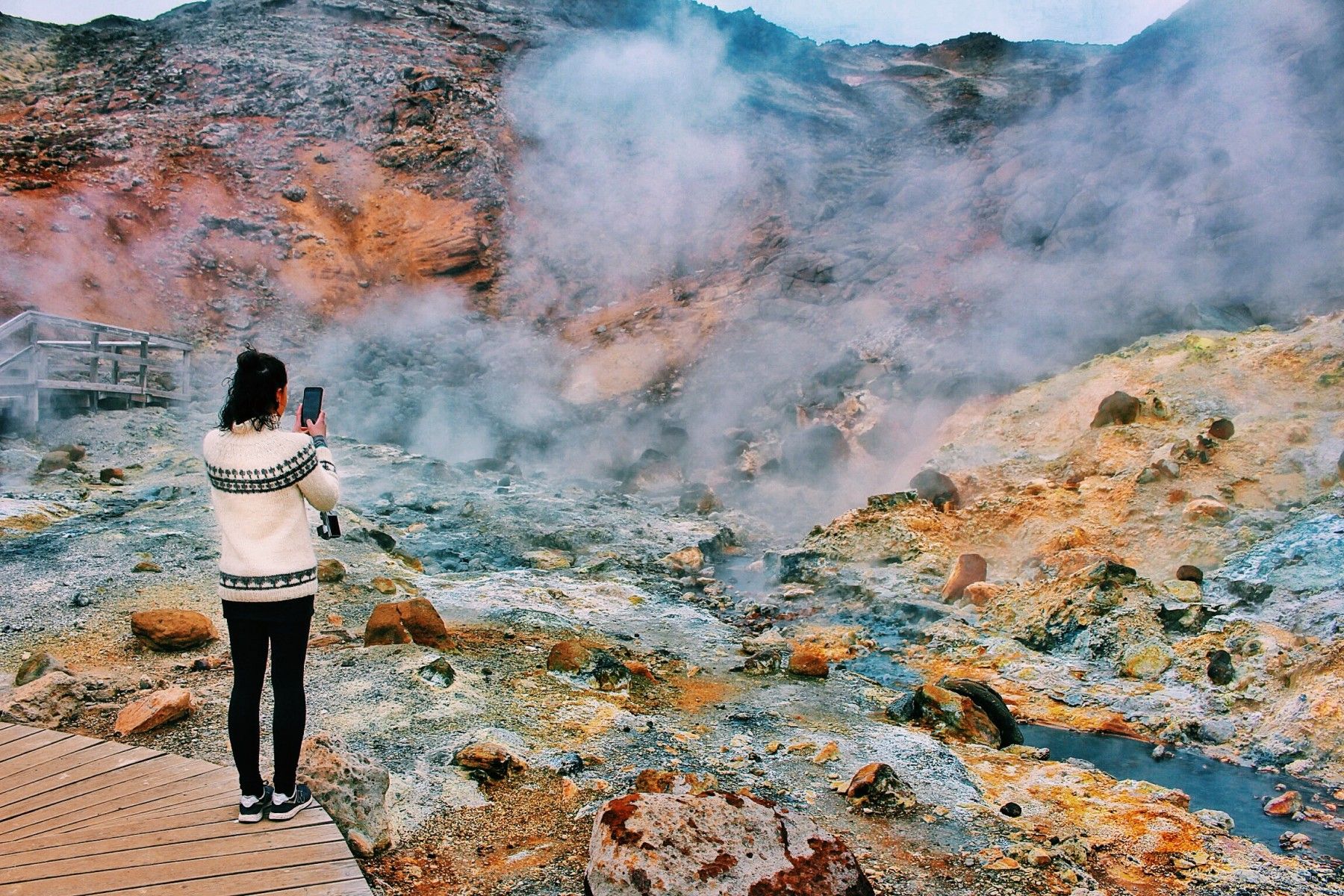 What to do around Kleifarvatn lake
A wonderful area to explore far and wide
If you are planning to visit Iceland and have a diver in your company, you may already be familiar with their diving plans, but you may wonder what to do while your companion is taking a dip.
In one of our previous blogs, we have written a list of things you can see in Þingvellir national park, while your friend or family member is taking a dive in Silfra. This time we will tell you more about areas you can visit if other traveler decides to dive in Kleifarvatn lake or if your group is planning a geothermal snorkeling trip.
This diving site is located on the Reykjanes peninsula only 30 km outside of Reykjavik. With a maximum depth of 90 meters, it is one of the deepest lakes in Iceland and is most popular for its impressive volcanic landscape and underwater hot springs. Just standing at the lake's shore you will be amazed by its amazingly colored hills and weird lava formations.
After you drop off your diver friend for his diving adventure, you can start your own! There are a couple of places you can visit in the nearby area and use the most of your precious time to visit some of the most unique sites in this part of the world.
Seltún
Only a few minutes away from the lake's shore is a geothermal hot springs area. They are easy to find, as the hot springs and mud pools are right by the road. Once you arrive, you can leave your car at the car park and take a nice walk over wooden paths that lead to two viewing platforms.
By climbing to the upper platform, you can get a fantastic look at the multi-coloured geothermal area. The mud pools all around you are simmering and boiling, with steam rising up in the air, creating out-of-this-world experience.
Always be reminded that the heat here is 80-100 degrees Celsius, so don't enter this area if there is a closed sign on the path. You should always keep to the marked trails and pathways, and hold on to your children.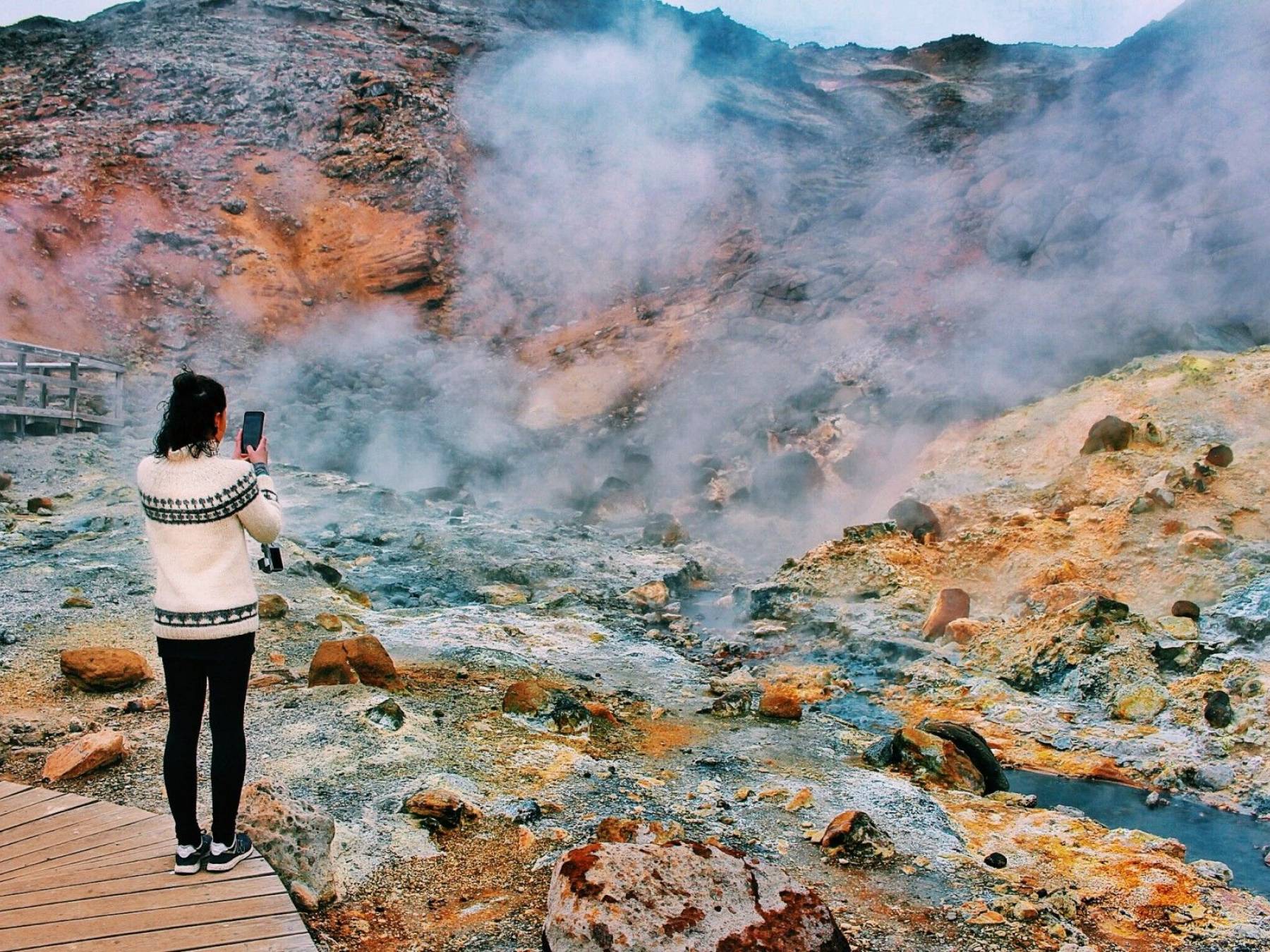 Leiðarendi cave
Leiðarendi cave is located only 30 minutes driving from Reykjavik and 18 minutes from Kleifarvatn lake. This cave is considered a prime example of an Icelandic lava tube and its colourful scenery will give you the otherworldly experience.
Because of the dangers of lava caves, they should only be visited with a guide on a sanctioned tour. Guides know the lava caves in and out, are trained to help in an emergency and will provide you with all the proper equipment and guide you through the whole experience.
Inside the lava cave you can see some of the spectacular lava formations and during winter beautiful ice sculptures can be seen falling from the ceiling. Some parts were very narrow and really hard to navigate, so be sure you are very well prepared and don't suffer from claustrophobia. Also don't forget to bring some sturdy hiking shoes together with a warm jacket and gloves.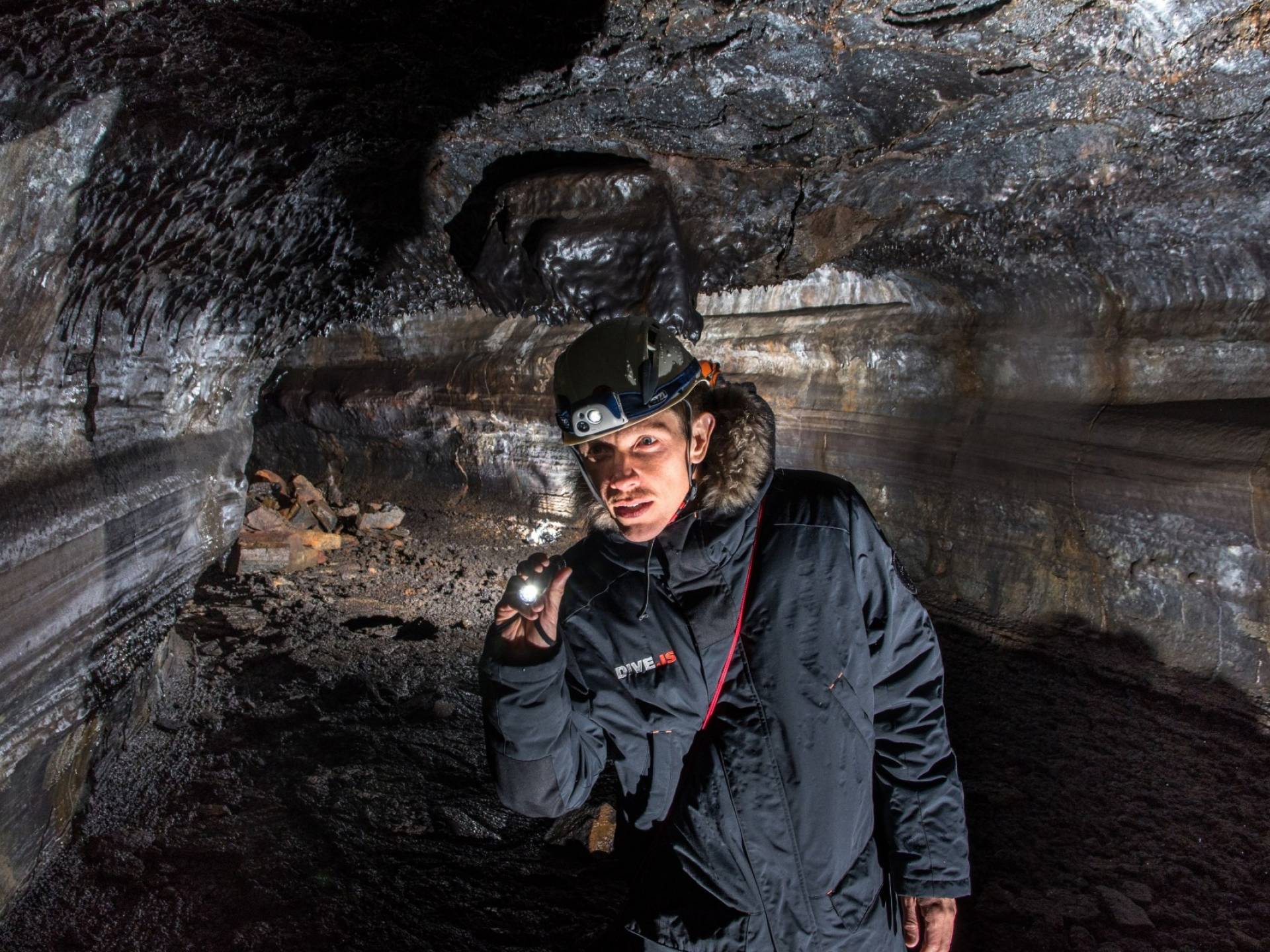 Blue Lagoon or Bláa Lónið
After you are all dirty and tired from exploring the underground world, your next stop should definitely be the one and only Blue Lagoon.
This must´ve been one of the top attractions for tourists from all around the world and you definitely don't want to leave Iceland without paying a visit. This geothermal spa is actually listed as one of 25 wonders of the world and once you get there you will understand why.
It is also located in Reykjanes peninsula so you will not have to drive for too long to find it.
The Blue Lagoon Spa is open throughout the year, and popular in every season. Due to the fact that it has a maximum capacity for the comfort of its guests, it is essential that you book several months in advance to ensure your space. Once you confirm your booking, you can prepare yourself for an unforgettable relaxing experience.
You might want to know that it is a requirement to shower naked before entering the lagoon, but there are also some closed showers for guests that prefer more privacy. After the shower, you will be welcomed to submerge yourself into a milky-blue mineral spring that will indulge all your senses.
The maximum depth of the pool is about 1,60 meters, so you shouldn't be worried if you are not the greatest swimmer. You can completely relax and explore the different parts of the lagoon, divided by small wooden bridges. You will also be invited to try out some natural mineral masks at the pool spa or to have a drink at the bar in the middle of the lagoon. Restaurants,saunas, steam rooms and a small waterfall are also on site to make your stay unforgettable.
For all of these reasons and more, the Blue Lagoon is considered to be one of the most enjoyable and romantic spots in the country that you definitely don't want to miss.