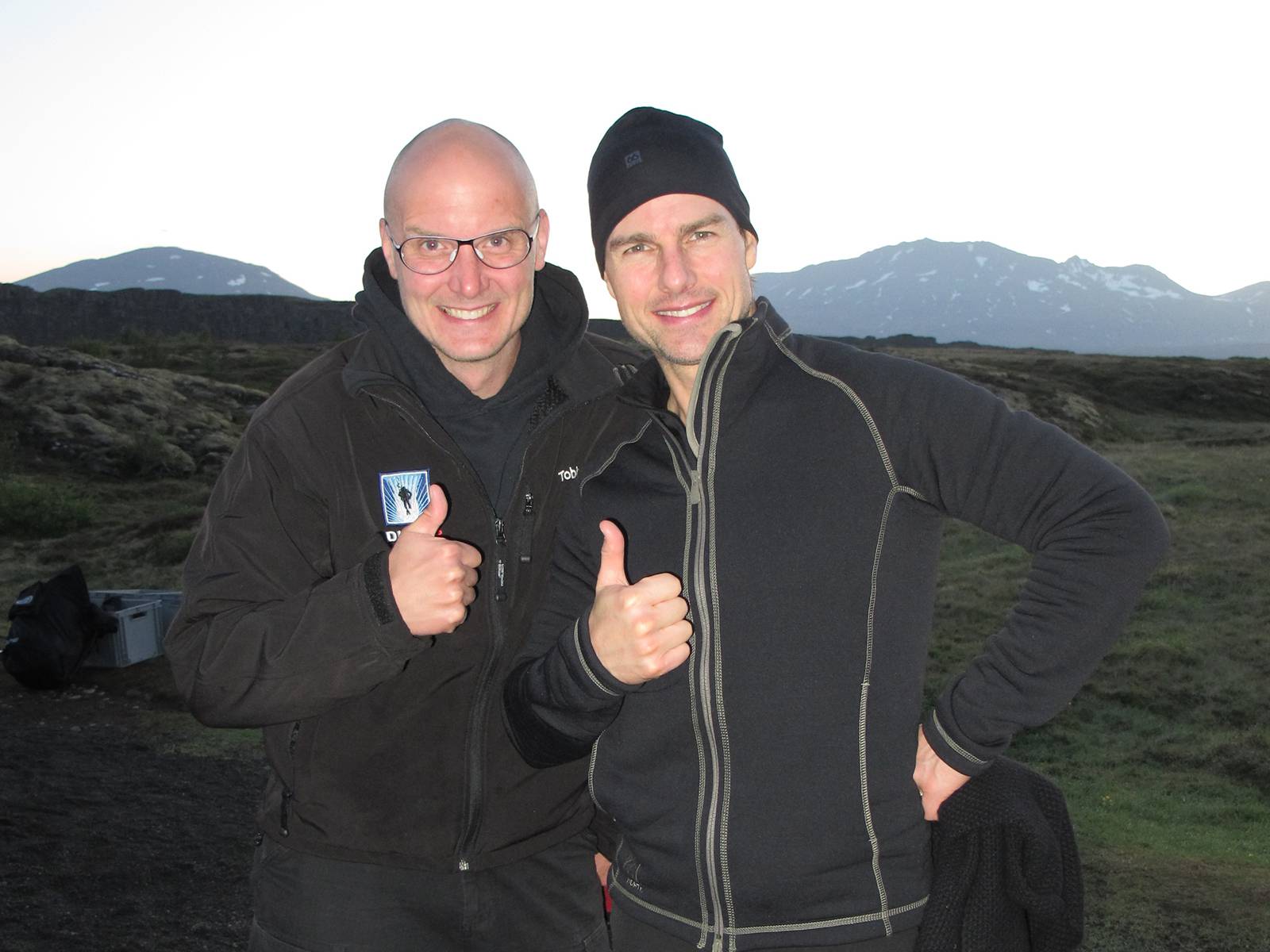 Ben Stiller
"Thank you honey, and kiss your mom from me"
— Ben Stiller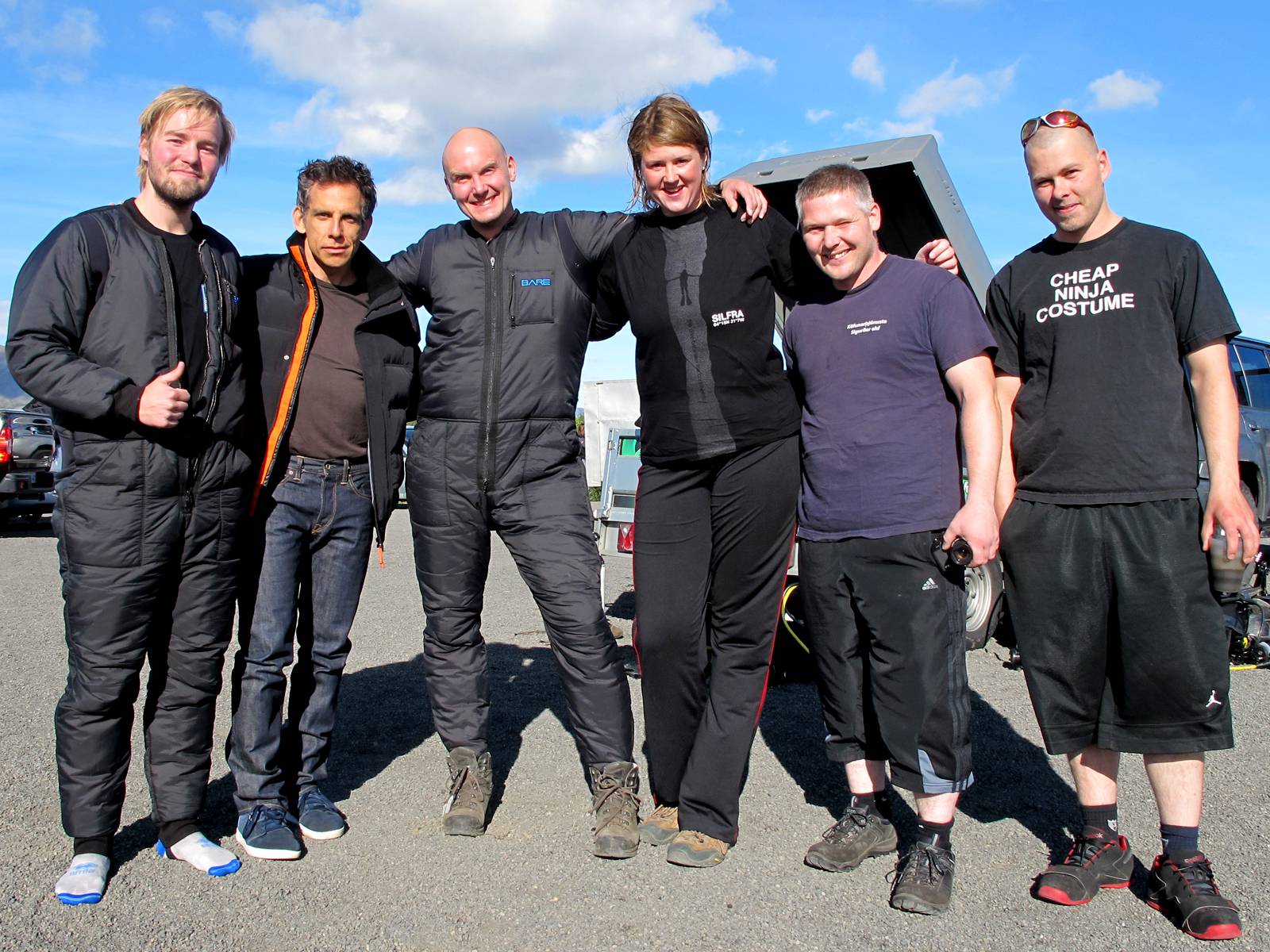 Our guide Jennie is a huge Ben Stiller fan and she was therefore chosen to be guiding him.
In the end she asked Ben "Can I get a photo with you, otherwise my mom will kill me." Ben agreed with a big smile and posed for photos with all of us. Before he left he went over to Jennie, tapped her on her sholder and said "Thank you honey, and kiss your mom from me" :-)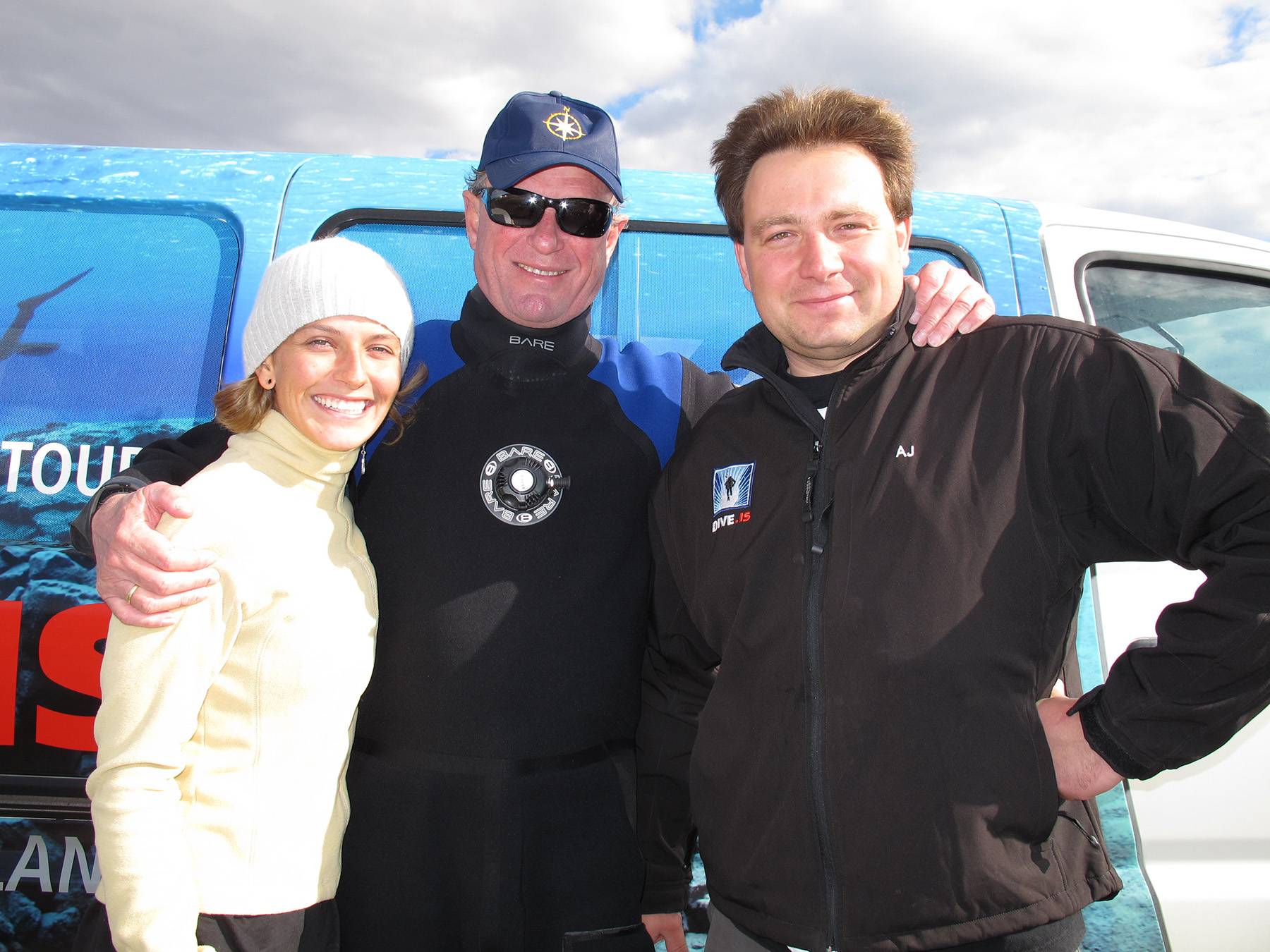 Bill Gates
"Is the water so clear because there are so few particles or because there are so few elements dissolved in the water?"
— Bill Gates
Who else would ask a smart question like that?
This was the question Bill Gates asked Tobi after he had finished his snorkeling trip through Silfra on the walk back to the car park.
Wow, one of the best questions I had in over 1000 dives in Silfra, Tobi thought... but not quite sure about the answer.
"I think it´s first of all because there are so few particles in the water..."
Then David commented from behind "Well, no, a few years ago we had scientists here who examined the water and found that the Silfra water had much less dissolved elements than a bottle of shop-bought drinking water".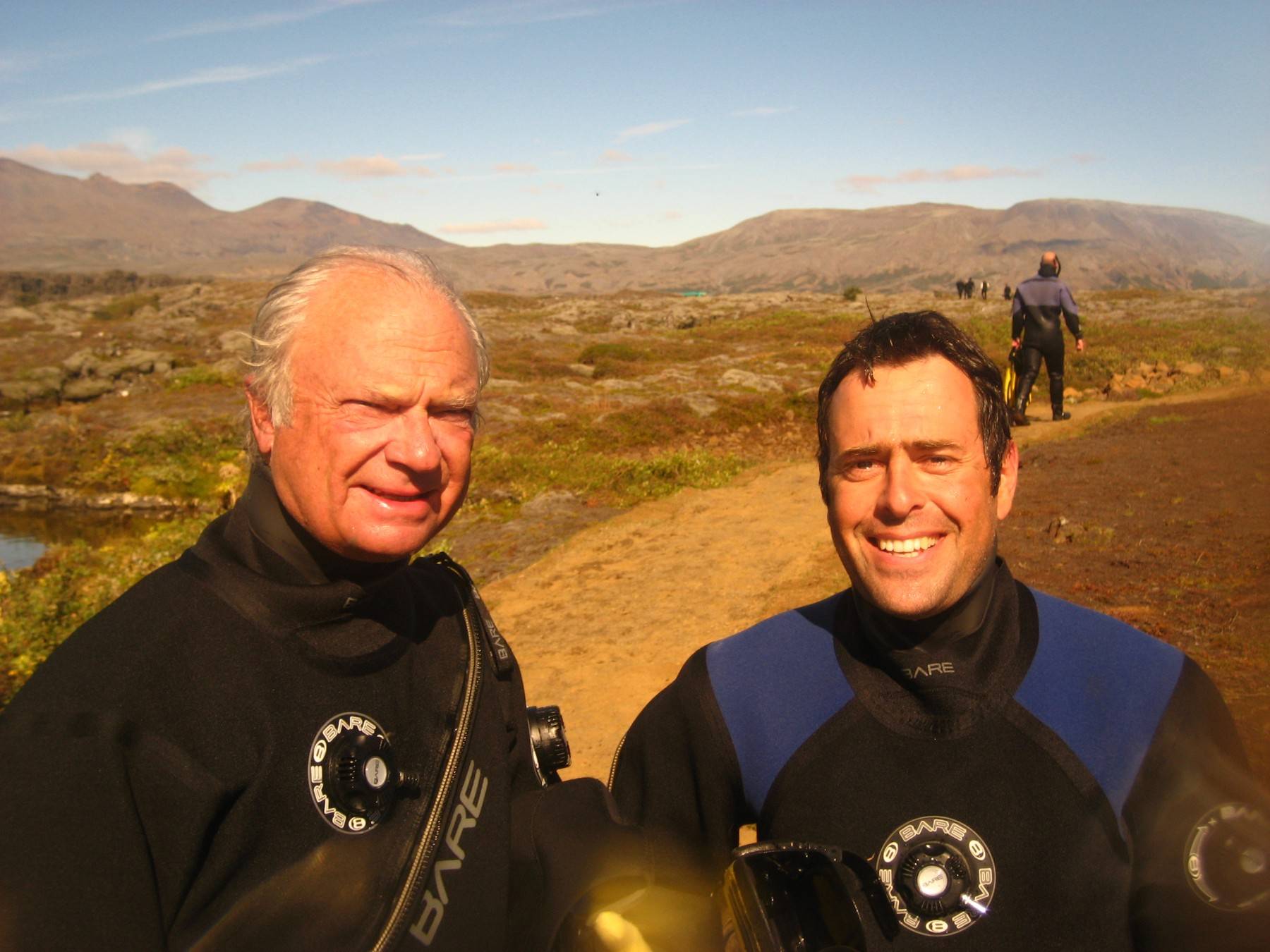 Willi wills wissen
Willi Weitzel dives in Silfra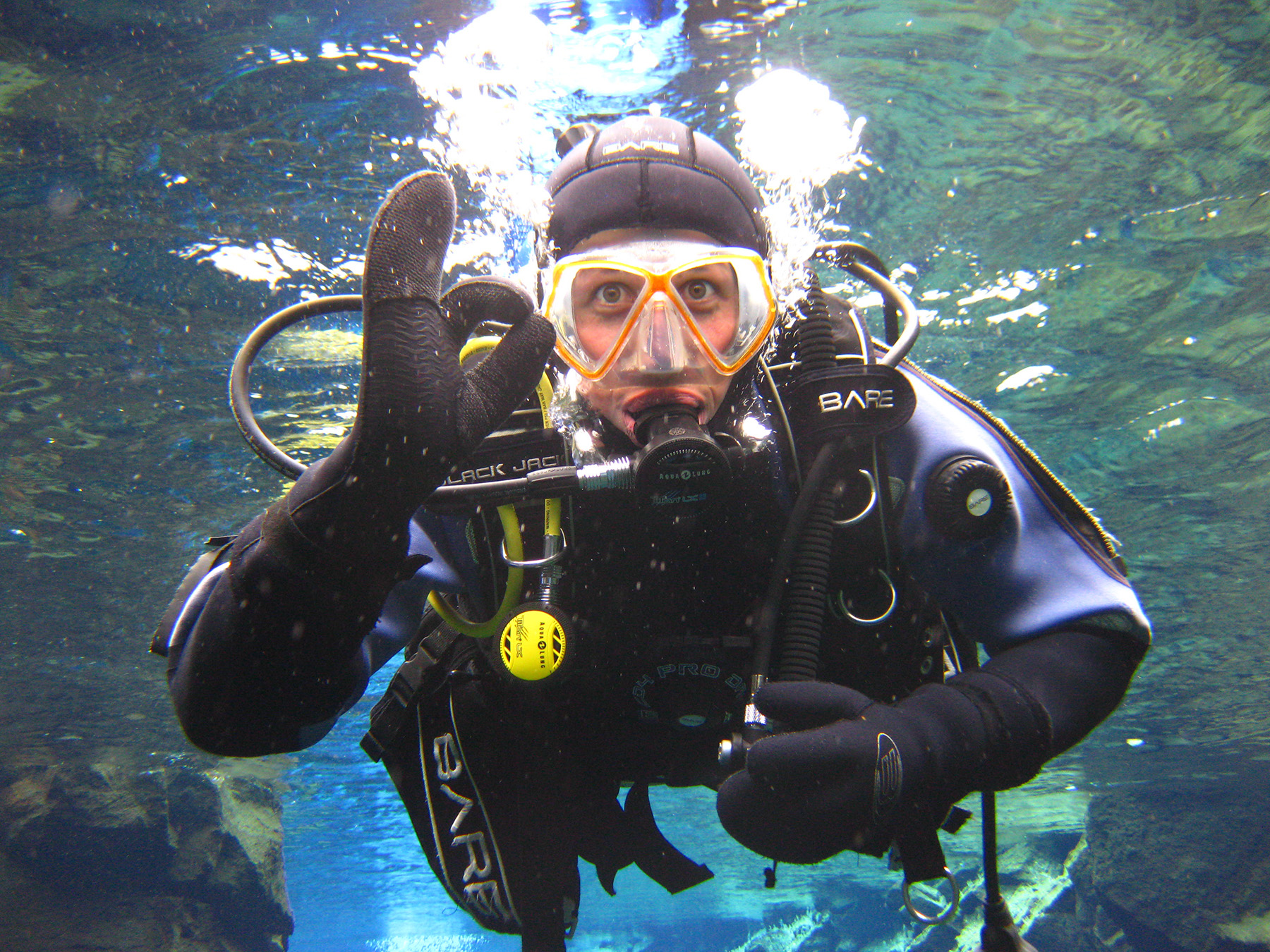 Willi Weitzel from the popular German children TV Show "Willi wills wissen" came to dive in Silfra with us for two days. He filmed the dive for the epsiode "Wo die Erde knirscht" where he explains plate tectonics in a child-friendly way.
The most interesting thing for us was when we had to take a couple of scenes again, because they would be too suspenseful for the target audience. Willi said he often gets letters from his young fan audience to check if he is still ok and ask him to please not do these dangerous things again :)
Tom Cruise
Mission accomplished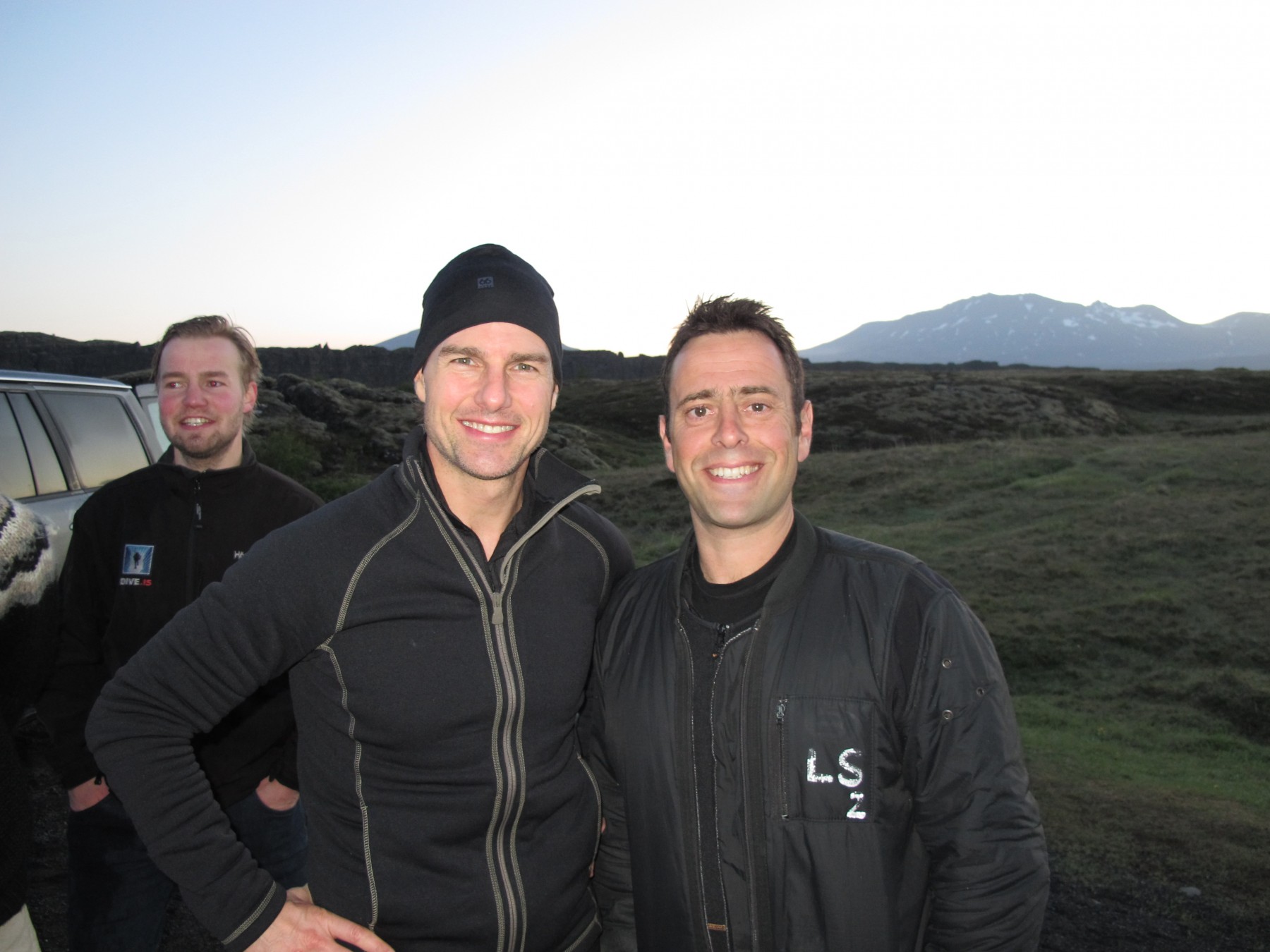 Here at DIVE.IS, we are big Tom Cruise fans and have seen most of his movies.
After his Silfra Midnight Sun Dive Tom invited us for Hot Chocolate into his trailer that was parked at Silfra.
A friend of his was there as well and we had a nice chat. At some point Tom told a story where, a while ago he was on a film shoot and was hanging outside of a glass building in an enormous height... We don´t remember how he got to tell us about this? Was it the same visibility.
Well, we certainly remember the movie. :))
Þú gætir haft áhuga á þessu
Við notum vefkökur ('cookies') til að bæta upplifun þína á vefsíðu okkar og súkkulaðikökur til að bæta upplifun þína á ferðum með okkur. Með því að halda áfram að nota þessa vefsíðu ert þú að sammþykkja notkun á vefkökum eins og fram kemur í okkar Persónuupplýsingar.