The 3 Day Reykjavík Dive Tour
Your introduction into arctic diving
This 3 day Reykjavík based dive tour is an excellent way to experience the diving and natural wonders of south western Iceland while staying in the city over a long weekend or as part of an extended stay. Take part in the ultimate introduction to arctic diving as we plunge into the Atlantic Ocean, dive in a fissure between tectonic plates and explore the bubbling craters of a geothermal lake. Between dives we will visit the dramatic sea cliffs and steaming natural hot springs of the Reykjanes peninsula. We will also travel the famous Golden Circle route including the spectacular Geysir and unmissable Gullfoss waterfall.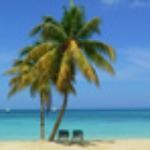 Amazing 3 day dive trip
We did the 5 dive/3 day package with Dive.is and it was awesome. We saw some amazing sights (Silfra, David's Crack and the North Atlantic) and the guides, Jammi and Fraser, (and CJ for the Silfra dives) were brilliant.
I can not rate these guys enough and if you are going diving in Iceland, this is the only operation you should be going with

May - September

3 days

Minimum 2 divers

Maximum 12 divers

Please note that in order to confirm a tour departure, we need to reach the minimum number of divers. You are welcome to book an unconfirmed tour even as a single diver. We will refund you in full if the departure is not confirmed
Please bring:
Your PADI Open Water diver or equivalent (participants must bring their diver certification card).
Proof of Dry suit experience. A drysuit certification or a minimum of 10 logged dry suit dives within the last year signed by an instructor (participants must bring proof of dry suit experience).
Included:
A dive guide for 3 days and 4 dives in 3 different locations.
Pickup and transportation to and from sites.
2 after dive sightseeing tours, the Reykjanes peninsula and the Golden Circle.
Scuba cylinders and weights
Entrance fee to Fontana spa
Excluded:
Accommodation
All meals and beverages
Diving equipment (other than cylinders and weights)
All other activities and everything not stated in the itinerary.
Departures:
Please see our booking calendar for available departures.
This tour is depending availability. Once we have enough participants, we will confirm the booking and send you a payment link for the total amount.
Safety requirements
Participants must:
be a certified diver at the level of PADI Open Water or equivalent

have dry suit diving certification and a logged dry suit dive within two years of the tour date OR have at least 10 logged dry suit dives within two years of the tour date and be able to provide written proof from a diving instructor of these dry suit dives PDF

have read, signed, and followed directions on the Diving Medical Statement PDF

have our Diving Medical form signed off by a doctor if they are age 60 or older PDF

sign our liability release form at the start of the tour PDF

be at minimum 150cm / maximum 200cm

be at minimum 45kg / maximum 120kg

fit within our dry suit size chart PDF

be at least 17 years of age (signature of legal guardian required for under 18 year old participants)

be physically fit

be ready to wear a sometimes tight & constricting dry suit

be able to communicate in English

not be pregnant
Covid-19 safety precautions
No Covid precautions at the moment
We are a certified partner of the Clean and Safe initiative
Only 3 divers with a guide
Customers are welcome to wear their own COVID19 face mask
1

Kleifarvatn - Reykjavík
Today we will start our tour by going to lake Kleifarvatn where we will do a Geothermal dive. Kleifarvatn islocated in the southern peninsula region better known as Reykjanes. Kleifarvatn is located about 30 km outside of Reykjavík and sits directly atop the mid-Atlantic ridge, the point where the North American and Eurasian continental plates diverge. Kleifarvatn Lake is nestled within an impressive volcanic landscape, full of steep and amazingly colored hills and weird lava formations. Standing at the lake's shore, it is hard to believe that there is a populated city just 30 minutes away. This is the territory of trolls and elves.
Seltún is a stunning Geothermal area that is part of an even bigger one called Krýsuvík. Seltún boasts hot springs, bubbling mud and a vast range of red shades. You can explore this unique spot on a safe wooden walkway. After a long geothermal day we will drive to our hotel in Reykjavík. This is a perfect opportunity to stop at Aurora Basecamp for a complimentary Northern Lights Experience.
2

Ocean dive tour - Reykjanes peninsula
On our second day we will head to the other end of the Reykjanes peninsula to do an Ocean dive in Garður. Garður means garden in Icelandic, and it does indeed contain a bountiful garden of over 42 species of marine algae. The algae are a vital part of the Icelandic marine diet and an ancient food source known to have been consumed as far back as over 1000 years ago by the original settlers of Iceland. Not only do the algae provide basic and essential nutrients, they are also colorful and diverse in design. In addition to this lovely garden, you will also dive around extensive kelp forests. These forests are a great habitat for many species of fish. We often see wolf fish, scorpion fish, all kinds of flatfish, monkfish, and more.
After the dive we will continue traveling the peninsula for a sightseeing tour. This tour includes stops at the Bridge between the continents , Gunnuhver hot spring and Brimklettar cliffs. This day is a perfect opportunity to book an additional Blue Lagoon tour!
3

Silfra - Golden Circle
On the last day we will head to the most popular dive site in the country, Silfra! The site is located in the Thingvellir National Park and in 2004 it was declared a World Heritage Site by UNESCO, for its cultural and historical significance as well as its natural and geological uniqueness. The dive begins by plunging into the world's clearest water. Underground springs in this area will help make this dive a breeze, we will move through the site aided by the gentle flow of glacial spring water. We'll endeavor to make this an extended dive so that we pass through the most famous sections of Silfra all in one epic fell swoop.
After the dive we will head to see the famous Golden Circle. The first stop is the Geysir geothermal area. The second stop is the most photographed waterfall in all of Iceland, Gullfoss. This magnificent natural monument shouldn't be missed by any visitor to Iceland. Tumbling down a deep gorge, it offers a number of great places to take pictures and enjoy the spray from this ´Golden Waterfall´. From Gullfoss we will drive back to the city.