See it all!
On this 10-day dive tour, we will drive the ring road around Iceland and visit all the underwater highlights as well as the amazing top-side sites and scenery Iceland has to offer. It is the ultimate dive tour in Iceland! This tour is also well suited for non-divers or snorkeling partners and travelling companions.
Day 1: We will start the tour by visiting Thingvellir National Park to dive Davidsgja, a dive site that has been described as Silfra's darker wilder sibling. This hidden gem is a deep fissure that runs into lake Thingvallavatn. The site is a favorite among local divers as it is less crowded than its more famous counterpart and for the large, curious trout that commonly join divers to explore the fissure.
After our dive in Davidsgja, we will make our way north through an ancient lava-field to the towards the town of Akureyri.
Day 2: In the middle of Eyjafjörður lies a series of very special dive sites. Firstly, the Strýtan hydrothermal chimney. Over the last 10.000 years a spring has been releasing hot mineral-rich water into the ocean from a depth of 70m. As soon as the dissolved minerals in the hot fresh water come in contact with the cold ocean water, they react and solidify. This process has created a 55m towering chimney that reaches up to 15m below the surface. Strýtan has been a protected nature reserve since 2001 and is subject to ongoing research and observation by scientists from around the world. The immense volume of mineral rich geothermally heated water escaping through vents all over the chimney are visible as an impressive amalgam of haloclines and thermoclines. On the chimney divers may also find themselves among large schools of coal fish, solitary wolfish and numerous other species of fish, crabs, and critters.
Divers who decide to dive Strýtan (the larger of the two Chimneys) need to have excellent buoyancy control as the nearest bottom is at a depth of 70 meters. You also need to be reasonably physically fit as there can occasionally be strong surface currents.
Day 3: On the opposite side of the fjord lies a smaller hydrothermal chimney, aptly referred to as Little Chimney. While being smaller than its counterpart across the bay, Little Chimney is many divers' favourite ocean site in Iceland. Along with mineral deposits and hydrothermal vents this site is one of the world's best places to observe the charismatic wolf fish in their natural habitat. As many as 15 specimens have been spotted on a single dive! Other highlights include a plethora of invertebrates, from giant sea cucumbers and anemones to nudibranchs and the elusive but beautiful skeleton shrimp. Stingrays, scorpion fish and lump suckers are also often spotted. The site is home to some very inquisitive Atlantic cod individuals who are more than happy to pose for pictures. Between the Wolf fish, macro life and the cod this site is a real treat for photographers! On both dives in Eyjafjörður we will explore the thermophilic flora and fauna that have evolved and settled around the hydrothermal chimneys to enjoy the benefits of the hot water that wells out of them. It bears mentioning that the Eyjafjörður fjord is a prime whale watching area and we have had many close encounters with the humpback whales that hang out in the bay, and gotten a whiff of minkes and even a blue whale! We are keeping our fingers crossed for more exciting whale encounters to come!
Day 4: This morning we will make one last dive in Eyjafjörður, before heading east. We are aiming to dive on either the Wall, or the wreck of The Standard. The Wall is an amazing geological structure with an abundance of marine life, including red fish, lump suckers and wolf fish. It is also known for its colourful display of anemones and rocks covered with algae in every shade of pink and purple.
The Standard is an amazingly well preserved wreck of a German herring ship that sank to the bottom of Akureyri harbour over a hundred years ago. This 60-meter-long wooden vessel has remained surprisingly intact in 25 meters of water and is today home to quite an array of marine life that enjoys the shelter of this large artificial reef. This is certainly a great opportunity to visit a unique dive site and window into Icelandic maritime history. Following our dive we will travel east to the stunning Mývatn region where our accommodation will be.
Day 5: The first site of this day will be Nesgjá. Similar to Silfra this site is a fissure resulting from tectonic movement and the divergence of the Eurasian and North American continental plates. Filled with cobalt-blue lava-filtered glacial melt-water, Nesgjá is relatively shallow but amazingly beautiful with visibility close to that of Silfra.
The lagoon at the end of Nesgjá is vast and boasts a beautiful lava channel of its own. The lagoon is filled with fresh water springs whose flow is visible in the gentle wafting of neon green algae strands.
After the dive, we will visit Litlaá, a natural geothermally heated river with temperatures reaching 17c! This natural phenomenon offers a one of a kind snorkeling experience. You will be mesmerized by dancing volcanic sands and multi-coloured sediments leaping from the bottom. Heated water erupting from beneath causes beautiful bubbling pools of sand and ripples to form in the riverbed while you drift along above. It will make even the most experienced divers wonder if it is indeed possible to have nitrogen narcosis while snorkeling!
After yet another splendid day of diving and snorkeling we will continue on to our next accommodation near the picturesque Lake Mývatn. The Thermal baths in Mývant is also a perfect way to relax after a long sightseeing day.
Day 6: We will start the day with a little sight-seeing around Myvatn. However, the most of this day will be spent travelling through north eastern Iceland on route to the scenic fjord of Seyðisfjörður to dive El Grillo. On February 10th 1944, German bombers sank the British oil tanker and supply ship El Grillo (Spanish for The Cricket) in Seyðisfjörður, a stones throw from the village. The huge vessel sustained heavy damage to its hull and the captain got the orders to deliberately sink it to reduce the threat to other ships in the area and the surrounding town. All aboard survived and it came to rest at the bottom of the fjord. The wreck is about 150m long with gross tonnage exceeding 7000. It lies at a depth of roughly 45m with the shallowest point on the superstructure at about 25m, making it quite a deep dive suitable only for experienced divers.
Day 7: El Grillo boasts an amazingly intact super structure with lots of interesting artifacts and a truly impressive size. One can spend days diving the wreck and still find new points of interest. The wreck is home to many species of sponge, nudibranchs, crab, anemone and of course wolf fish.
In order to dive El Grillo we strongly recommend that divers have experience with deep water and wreck diving.
At almost 150m in length this wreck is the Thistlegorm of the north and merits more than a single days diving!
Following our dives we will have time for a meal in the quite seaside village of Seyðisfjörður.
Day 8: Today we have a whole day of sight-seeing ahead of us as we drive from Seyðisfjörður down the East fjords and all the way along the South coast until we reach our accommodation for the night in Vík.The south coast of Iceland is characterized by stunning scenery consisting of rugged mountains, sandy plains, fields of mossy green lava, bizarre rock and cliff formations interspersed with countless waterfalls of all shapes and sizes. We will of course also pass the majestic Vatnajökull Glacier with its numerous glacial tongues creeping down the valleys, providing a blue-white background to the otherwise black and green landscape of sands and low-growing vegetation, creating a unique play of light and colour. Besides admiring the passing landscape we will have the opportunity to make several carefully selected stops along the way in order to make the most of the experience. Included in those stops will be Jökulsárlón (glacier lagoon) and in Höfn for the town signature dish; lobster!
Day 9: The second to last day of this tour will be particularly special. We will travel into the highlands of Iceland to dive a challenging but extremely rewarding site known only as the Tear of Odin. No other operators and only a handful of guides are aware of this site, let along know its location.
Day 10: From the South coast, we continue our journey and head to the spouting hot spring area known as Geysir. Located in the Haukadalur valley. Geysir is the largest and most geologically active area in Europe and is truly impressive, here we will find the spouting geysers Strokkur and Geysir. Strokkur is a very reliable geyser erupting about once every 8 minutes, on average, setting you up for a Kodak-moment of a life time.
You will have the opportunity to taste the delicious lamb soup at the Geysir Centre food court and visit the huge souvenir shop.
Our next stop is the most photographed waterfall in all of Iceland, Gullfoss. This magnificent natural monument shouldn't be missed by any visitor to Iceland. From Gullfoss we will drive to the Thingvellir National Park for our last dive of the tour, in the majestic Silfra.
There ́s no better way to wrap up the Ultimate Icelandic Dive Tour then by diving the most popular site in the country, Silfra. The site is located in the Thingvellir National Park and in 2004 was declared a World Heritage site by UNESCO, for its cultural and historical significance as well as its natural and geological uniqueness.
The dive begins by plunging into the world's clearest water. The water is so clean that at any point in the dive a diver can remove his or her regulator for a drink! Underground springs in this area will help make this dive a breeze, we will move through the site aided by the gentle flow of glacial spring water. We'll endeavor to make this an extended dive so that we pass through the most famous sections of Silfra all in one epic fell swoop. The last section of Silfra is the famous lagoon in which we will end our diving tour having rinsed off our equipment in the worlds cleanest water and catching a final glimpse of this Mother of all cold-water dive sites. All good things must come to an end and after a full day of impressive experiences and views we will return to Reykjavík where we will unpack the tour, exchange hugs and kisses – and email addresses – and say our goodbyes.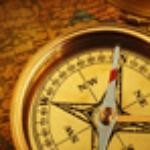 10 Day tour - stunning country & exceptional service! & the diving's cool too!!
Before you travel to Iceland – learn how to say beautiful, amazing and wow in 1,000 different ways!
I joined a 10 day diving tour of Iceland with Dive.IS as a solo traveller in September 2012. We dove Silfra (amazing) but also Strytan (chimneys), El Grillo (WWII Wreck), Nesjga (fissure) and Garthur (sea dive to get our eye in).
If you coldwater dive and are interested in seeing a country and learning about its culture this is an excellent tour for you. The diving in itself is not difficult but [...]

May - September

10 days

Minimum 4 divers

Maximum 8 divers
Please bring:
Your PADI Advanced Dive Certification or equivalent.
Proof of dry suit experience. A drysuit certification or proof of minimum 10 dry suit dives within the last year signed by an instructor.
Warm clothes
Long underwear
Thick socks
Dive equipment (All dive equipment can also be rented from us)
Included:
Up to 12 dives and 1 snorkel in 8 different locations
All transport on land and water during your tour
Accommodation for 9 nights
Breakfast from day two
Scuba cylinders s and weights
Sightseeing tours
Expert dive guide for 10 days
Entrance to Mývatn nature baths
Excluded:
Lunch and dinner on all days
Snack and beverages
All other activity
Diving equipment other that air tanks and weights
Departures:
Please check our availability calendar for available departures
Safety requirements
Participants must:
have at minimum an Advanced SCUBA dive certification (PADI Advanced Open Water or the equivalent)

have dry suit diving certification and a logged dry suit dive within two years of the tour date OR have at least 10 logged dry suit dives within two years of the tour date and be able to provide written proof from a diving instructor of these dry suit dives PDF

have read, signed, and followed directions on the Diving Medical Statement PDF

have our Diving Medical form signed off by a doctor if they are age 60 or older PDF

sign our liability release form at the start of the tour PDF

be at minimum 150cm / maximum 200cm

be at minimum 45kg / maximum 120kg

fit within our dry suit size chart PDF

be at least 17 years of age (signature of legal guardian required for under 18 year old participants)

be physically fit

be ready to wear a sometimes tight & constricting dry suit

be able to communicate in English

not be pregnant
You might be guided by one of these nice guys
Frequently asked questions about our Ultimate Iceland Diver Tour
Can I still join your Multiple Day Dive Tours or Dive Expeditions if I haven´t dived in a long while?

Depending on your previous dive experience and level of dive training, if you haven't dived for a period of six months or more and are feeling a little rusty, we would suggest you do a refresher dive course prior to departure. While Iceland is known for it´s crystal clear and calm fresh water dive sites, some of our dive sites are deep, others have strong currents or sometimes low visibility. Those are the reasons we usually do require that our divers have a minimum of 4-10 logged dry suit dives and a total of 30-40 logged dives, depending on the dive tour.

What are your health requirements for joining your Multi-Day Dive Tours?

As with any dive tour – or indeed any dive – anyone who´s reasonably fit and healthy is usually good to go diving. In case you´re not sure we suggest to consult a (dive) doctor for a check-up before booking a dive tour. At any rate, you will be asked to sign a medical statement and liability release whereby you take responsibility for your own fitness to dive.

What clothes/equipment do we need to bring on your Multi-Day Dive Tours?

In terms of personal gear, all your regular travel kit, plus some warm, wind and water proof clothing. Even in the middle of summer the temperatures can get low (to below 10°C at night) so a good fleece – or better yet, Icelandic wool – will be essential, along with a hat and gloves. Also, while we tend not to get heavy, sustained rain, our summers can see their fair amount of precipitation, therefore you´ll need some form of rain protection to keep you dry between dives and on our sightseeing stops. It is important to have strong shoes, for example hiking boots, as much of the terrain in Iceland is uneven and rugged. And on our 5 and 10-day tour you will have access to a hot-tub at one of the hotels, so it is a good idea to bring swimwear.  In terms of dive gear, most of our multi-day dive tour participants bring their own full sets of dive equipment. However, we do have a full range of top of the line dive equipment for hire at reasonable rates. Please contact us at diveexpeditions@dive.is for a price list.
View all FAQs
You might be interested in