See it all!
On this 10-day dive tour, we will drive the ring road around Iceland and visit all the underwater highlights as well as the amazing sightseeing sites and scenery Iceland has to offer. It is the ultimate dive tour in Iceland!
Check out the itinerary and details below.
10 Day tour - stunning country & exceptional service! & the diving's cool too!!
Before you travel to Iceland – learn how to say beautiful, amazing and wow in 1,000 different ways!
I joined a 10 day diving tour of Iceland with Dive.IS as a solo traveller in September 2012. We dove Silfra (amazing) but also Strytan (chimneys), El Grillo (WWII Wreck), Nesjga (fissure) and Garthur (sea dive to get our eye in).
If you coldwater dive and are interested in seeing a country and learning about its culture this is an excellent tour for you. The diving in itself is not difficult but [...]

Mid-May - September

10 days

Minimum 4 divers

Maximum 12 divers
Included:
12 dives in 8 different locations
1 snorkel tour
All transportation while on tour (land & water)
Scuba cylinders and weights
Expert guide for all 10 days
Entrance fee to Silfra
Entrance fee to Mývatn nature baths
Entrance fee to the Blue lagoon
Golden Circle Sightseeing tour
Diamond Circle Sightseeing tour
Please bring:
Your PADI Advanced Dive Certification or equivalent.
Proof of dry suit experience. A drysuit certification or proof of minimum 10 dry suit dives within the last year signed by an instructor.
Warm clothes
Long underwear
Thick socks
Dive equipment (All dive equipment can also be rented from us)
Excluded:
Accommodation
Lunch and dinner on all days
Snack and beverages
All other activity
Diving equipment other than air tanks and weights
This tour is depending on availability. Once we have enough participants, we will confirm the booking and send you a payment link for the total amount.
Safety requirements
Participants must:
have at minimum an Advanced SCUBA dive certification (PADI Advanced Open Water or the equivalent)

have dry suit diving certification and a logged dry suit dive within two years of the tour date OR have at least 10 logged dry suit dives within two years of the tour date and be able to provide written proof from a diving instructor of these dry suit dives PDF

have read, signed, and followed directions on the Diving Medical Statement PDF

have our Diving Medical form signed off by a doctor if they are age 60 or older PDF

sign our liability release form at the start of the tour PDF

be at minimum 150cm / maximum 200cm

be at minimum 45kg / maximum 120kg

fit within our dry suit size chart PDF

be at least 17 years of age (signature of legal guardian required for under 18 year old participants)

be physically fit

be ready to wear a sometimes tight & constricting dry suit

be able to communicate in English

not be pregnant
Day 1

Reykjavík - Davíðsgjá - Akureyri
We will start our trip by visiting the National Park Þingvellir, located about an hour drive from Reykjavik, to dive Davíðsgjá, often described as Silfra's darker wilder sibling. This spectacular lava ravine has long been known by the local dive community but rarely visited by foreigners, the reason close proximity being the to the world-renowned Silfra. However, this mystical dive site, located on the edge of the Arctic char's protected spawning grounds, is the perfect alternative to Silfra, just off the beaten path. After our one extended dive, we will make our way up north where we will spend two nights in Akureyri.
Day 2

Diving in Strýtan
On our second day we will dive the two parts of the majestic Strýtan.
The big one is a 55m towering hydrothermal chimney that reaches up to 15 meters below the surface. Close by we find Arnarnesstrýtur, a slightly smaller chimney but all the same a favourite dive site for many locals, as it is probably one of the world's best places to observe wolf fish in their natural habitat. The place is crowded with them and you might even get to meet our wolf fish friend, Stefanie.
We will kick start the day with an early boat dive to have the whole day ahead of us to explore these two dives sites.
Strýtan has been a protected natural reserve since 2OO1 and is subject to extensive research and observation by scientists from all over the world, therefore these sites are for experienced divers only, as a complete buoyancy control is required.
Day 3

Akureyri - The Diamond Circle - Mývatn
Our second day up north will start off with a scenic drive from our Akureyri hotel to the first dive site, Nesgjá. On our way we will make a stop at Goðafoss, the waterfall of the Gods, and another stop at the Tjörnes peninsula coastal viewpoint. If we are lucky, we might even see the famous Icelandic puffins. The dive site Nesgjá is the result of tectonic movement and the divergence of the Eurasian and North American continental plates. Similar to Silfra and Davíðsgjá, but also quite different in many ways, Nesgjá is rather shallow but amazingly beautiful and has often been called 'Silfra of the north'.
After the dive we will continue on to Litlaá, a 17°C geothermal river, for a one of a kind snorkeling experience. You will be mesmerized by the dancing volcanic sands and multicolored sediments leaping from the bottom. Heated water erupts from below the bottom causing beautiful, bubbling sand pools and ripples in the riverbed while you drift along the surface above.
Our drive on the famous Diamond Circle continues as we head to our hotel in Mývatn and it includes a few unforgettable stops.
The first stop will be at the 45m high and 100m wide Dettifoss, the most powerful waterfall in Europe, with 500 cubic metres of water per second plunging over the edge.
Next stop will be at Námafjall geothermal area where we will walk around the smoking fumaroles and boiling mud pots, surrounded by sulfur crystals of many different colors. The sulfur gives the area an overwhelming smell of egg.
We will end our long adventure day at the Mývatn Nature Baths where you can relax in an alkaline bathing lagoon and enjoy the amazing scenery. We will spend our night in Mývatn.
Day 4

Mývatn - Akureyri - Seyðisfjörður
Today we will have two options, the first one is to go back to Strýtan for one more dive before we head east to adorable village Seyðisfjörður. The other option is to go straight east and potentially dive the El Grillo ship wreck.
Day 5

Seyðisfjörður
Seyðisfjörður is a little fishing village on the east coast of Iceland. This quaint and picturesque hamlet still has a lot of the old fishing village flair and many old houses.
On February 10, 1944, German bombers sunk the British oil tanker and supply ship El Grillo (Spanish for The Cricket) in the fjord, a stone's throw away from the village.
The huge vessel sustained heavy damage and the captain got the order to deliberately sink it to reduce the threat to other ships in the area and the surrounding town. All aboard survived and it came to rest at the bottom of the fjord. The wreck is about 150m long with gross weight exceeding 7000 tonnes. It lies at a depth of about 45m and the most shallow point is at about 25m, making it quite a deep dive suitable only for experienced divers. It is well worth the visit as it has lots of life on it such as sponges, nudibranch, crabs and anemones, wolf fish as well as a fairly intact super structure and lots of interesting artifacts. Due to the high altitude of the mountain pass separating Seyðisfjörður from "civilization" we will stay here the following night as well. The afternoon can be used for either a leisurely stroll through the village or some sight-seeing around the nearby western valley or Skálanes bird sanctuary and observation point.
In order to dive El Grillo divers need to be certified as PADI Advanced Open Water Diver or carry a comparable certification from another organization.
Day 6

Sout Coast - Vík
This is a travelling day during which we will drive from Seyðisfjörður all the way to Vík. But this day is more accurately described as another sight-seeing day. The South Coast of Iceland is characterized by stunning scenery consisting of rugged mountains, sandy plains, fields of mossy green lava, strange rock and cliff formations interspersed with countless waterfalls of all shapes and sizes. We will of course also pass the majestic Vatnajökull Glacier (Europe´s largest glacier, by far!) with its numerous glacial tongues creeping down the valleys providing a blue-white background to the otherwise black and green landscape of sands and low-growing vegetation, creating a unique play of light and colour.
Besides admiring this landscape through the car windows we will have the opportunity to make several carefully selected stops along the way in order to make the most of the experience. Among the highlights we will visit are; the famous Jökulsárlón glacial lagoon where floating icebergs can be observed from a few meters´ distance; the black sand beaches and basalt columnar jointings at Vik. At the end of the day we will stay in the beautiful surroundings of moss-covered mountains, black sand beaches and the majestic Mýrdalsjökull Glacier.
Day 7

South Coast - Vík
Today will be particularly special. We will travel into the highlands of Iceland to dive a challenging but extremely rewarding site known only as the Tear of Odinn.
No other operators and only a handful of guides are aware of this site, let alone know its location. After the dive we will head back to our hotel where we will relax before our eighth day of travel.
Day 8

Vík - Kleifarvatn - Reykjavík
Today we will drive from Vík to lake Kleifarvatn where we will do a Geothermal dive. Kleifarvatn is located in the southern peninsula region better known as Reykjanes. Kleifarvatn is located about 30 km outside of Reykjavík and sits directly atop the mid-Atlantic ridge, the point where the North American and Eurasian continental plates diverge. Kleifarvatn Lake is nestled within an impressive volcanic landscape, full of steep and amazingly colored hills and weird lava formations. Standing at the lake's shore, it is hard to believe that there is a populated city just 30 minutes away. This is the territory of trolls and elves.
Seltún is a stunning Geothermal area that is part of an even bigger one called Krýsuvík. Seltún boasts hot springs, bubbling mud and a vast range of red shades. You can explore this unique spot on a safe wooden walkway. After a long geothermal day we will drive to your hotel in Reykjavík.
Day 9

Ocean dive tour - Reykjanes Peninsula
On day 9 we will head to the other end of the Reykjanes peninsula to do an Ocean dive in Garður. Garður means garden in Icelandic, and it does indeed contain a bountiful garden of over 42 species of marine algae. The algae are a vital part of the Icelandic marine diet and an ancient food source known to have been consumed as far back as over 1000 years ago by the original settlers of Iceland. Not only do the algae provide basic and essential nutrients, they are also colorful and diverse in design. In addition to this lovely garden, you will also dive around extensive kelp forests. These forests are a great habitat for many species of fish. We often see wolf fish, scorpion fish, all kinds of flatfish, monkfish, and more.
After the dive we will continue traveling the peninsula for a sightseeing tour. This tour includes stops at the Bridge between the continents , Gunnuhver hot spring and Brimklettar cliffs. We will end the day in the famous Blue lagoon before heading back to Reykjavik.
Day 10

Silfra - Golden Circle
There s no better way to wrap up the Ultimate Icelandic Diving Tour than by diving the most popular site in the country, Silfra! The site is located in the Thingvellir National Park and in 2004 it was declared a World Heritage Site by UNESCO, for its cultural and historical significance as well as its natural and geological uniqueness. The dive begins by plunging into the world's clearest water. Underground springs in this area will help make this dive a breeze, we will move through the site aided by the gentle flow of glacial spring water. We'll endeavor to make this an extended dive so that we pass through the most famous sections of Silfra all in one epic fell swoop.
After the dive we will head to see the famous Golden Circle. The first stop is the Geysir geothermal area. The second stop is the most photographed waterfall in all of Iceland, Gullfoss. This magnificent natural monument shouldn't be missed by any visitor to Iceland. Tumbling down a deep gorge, it offers a number of great places to take pictures and enjoy the spray from this ´Golden Waterfall´. From Gullfoss we will drive back to the city.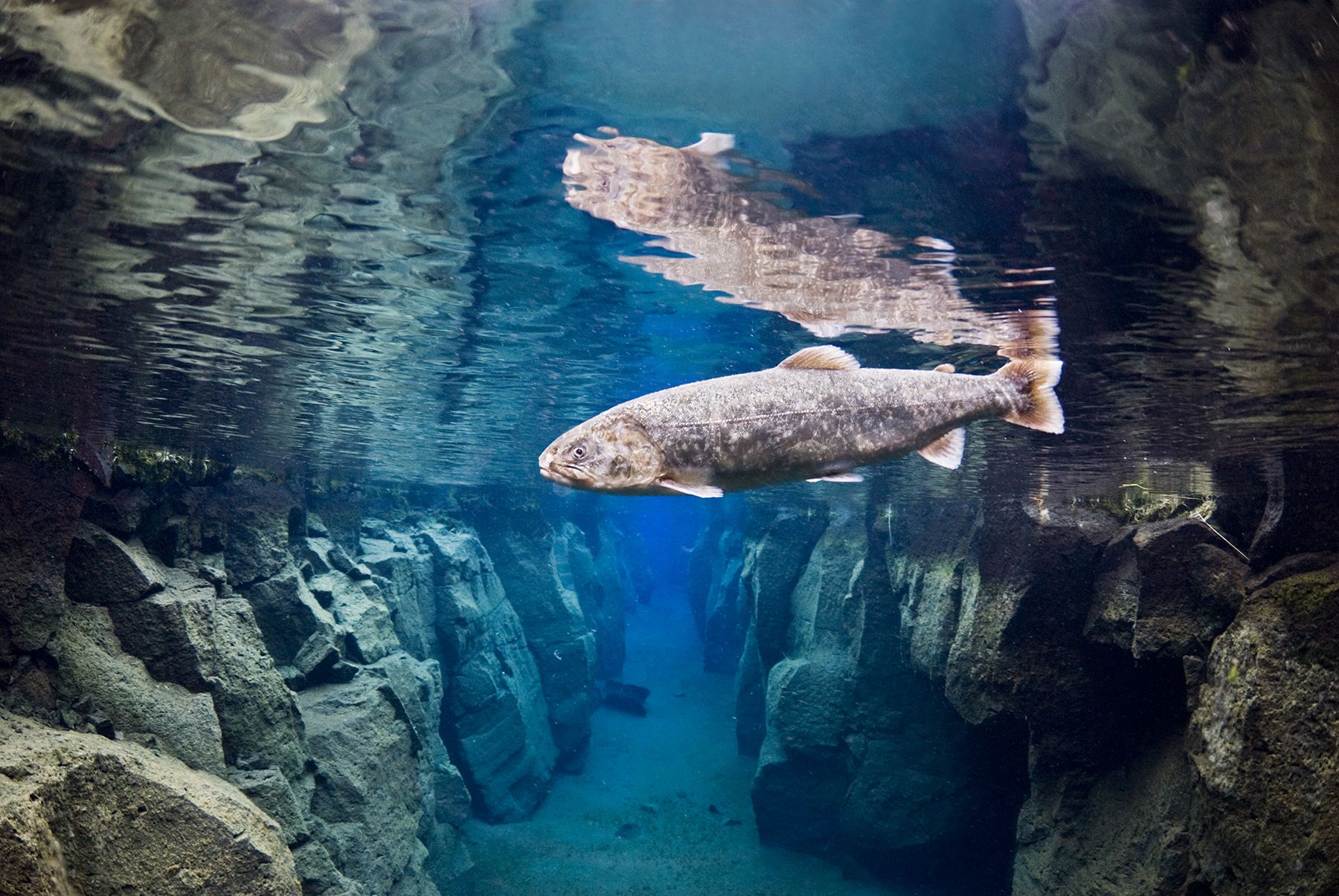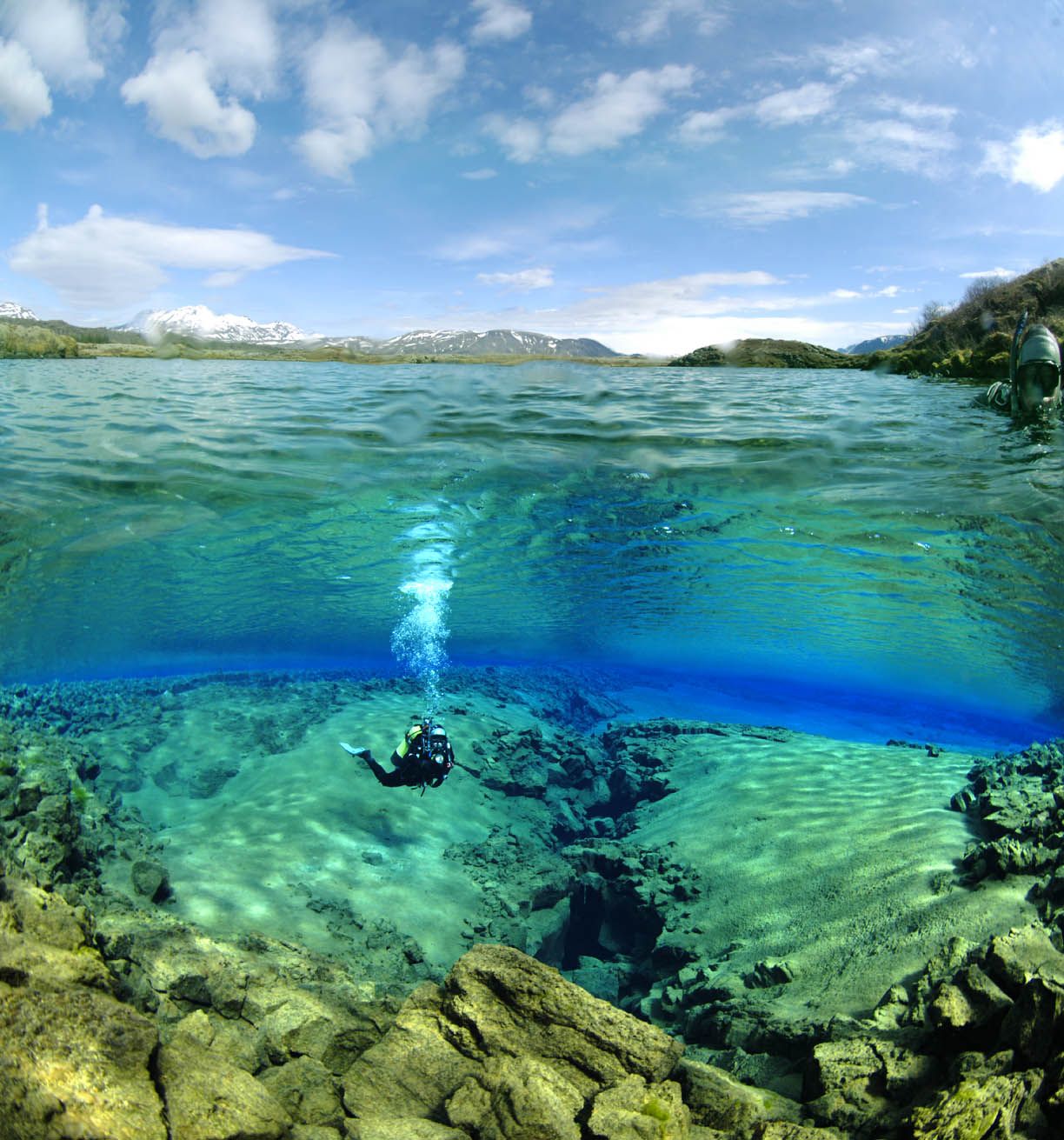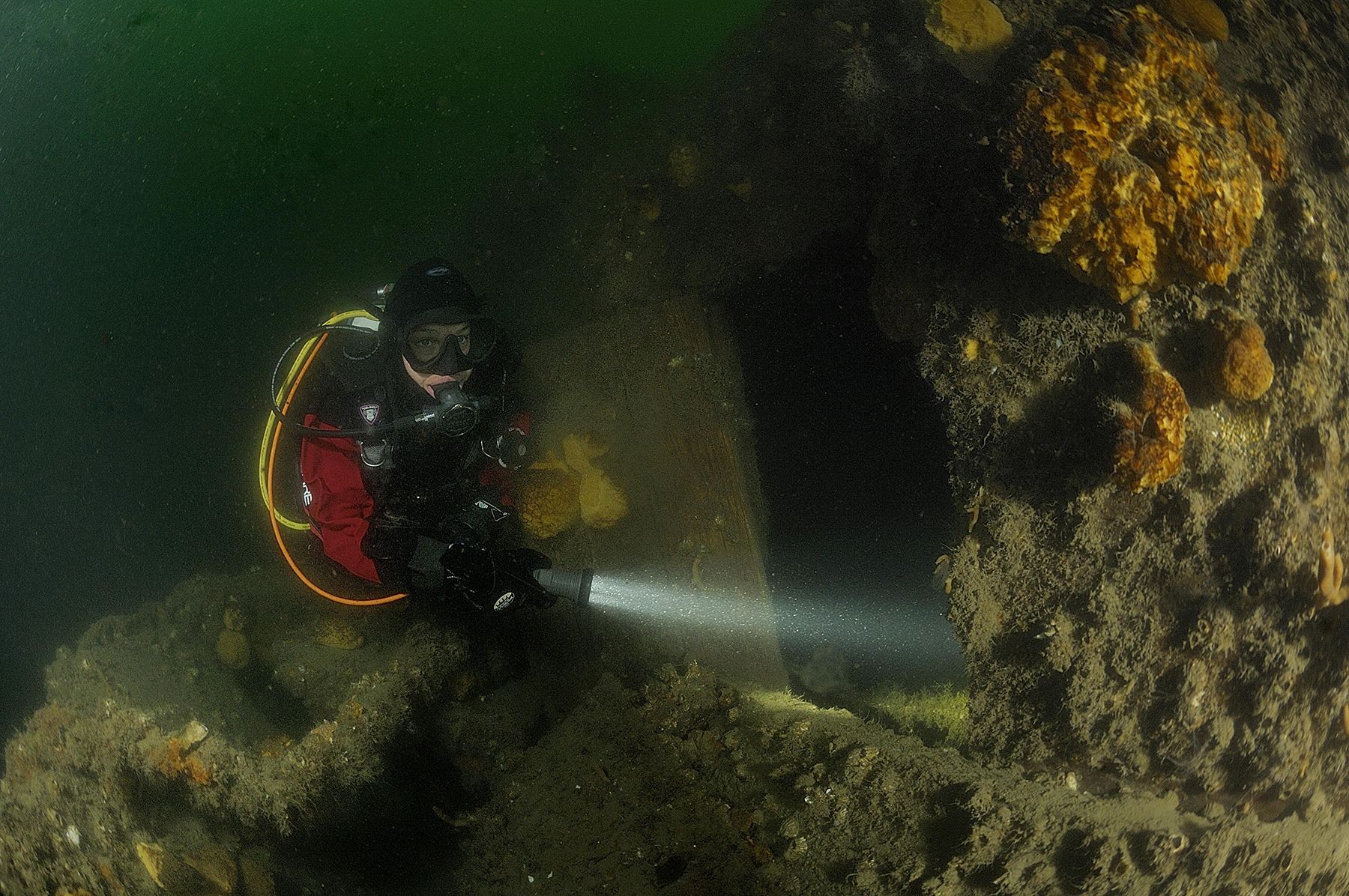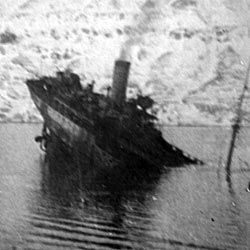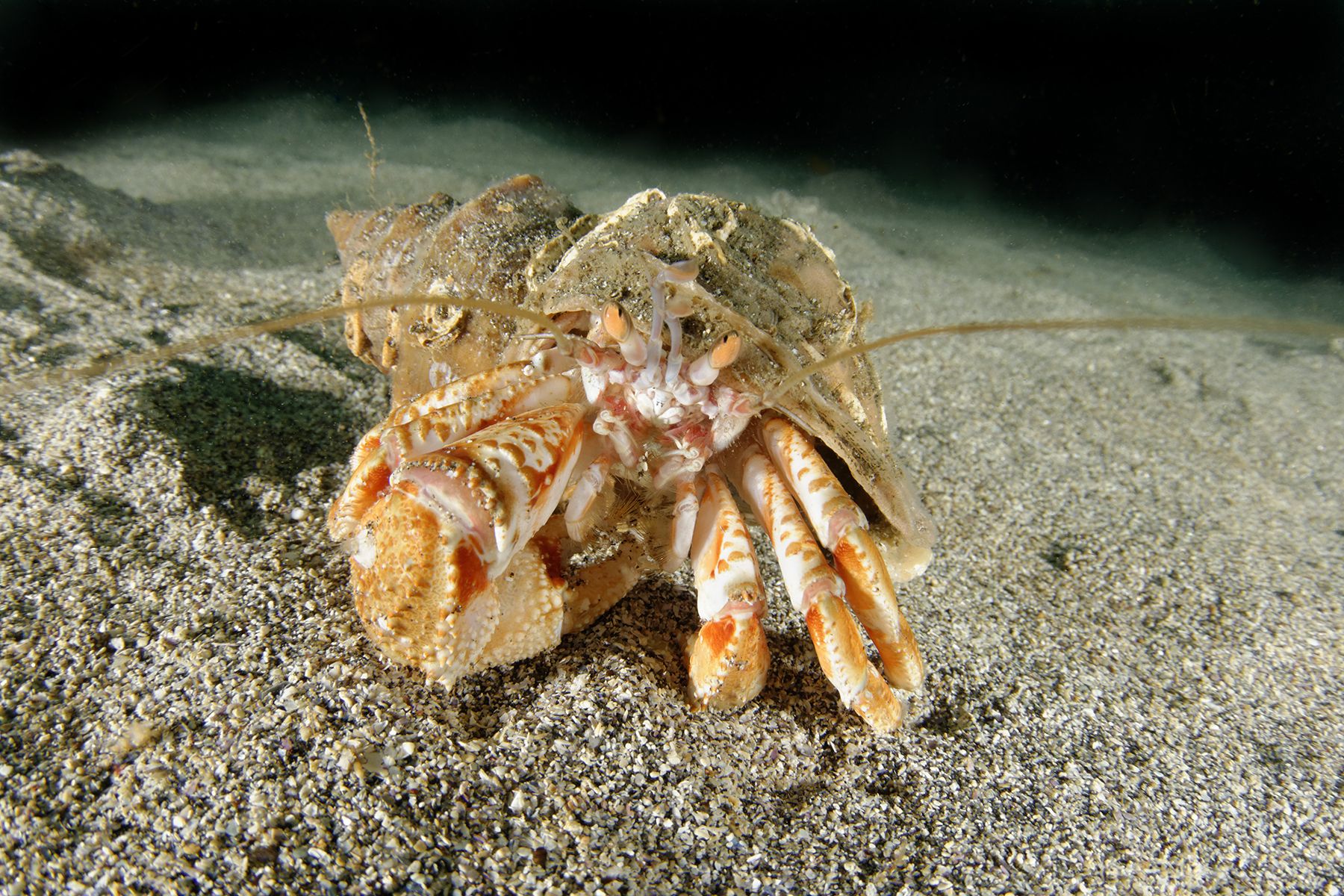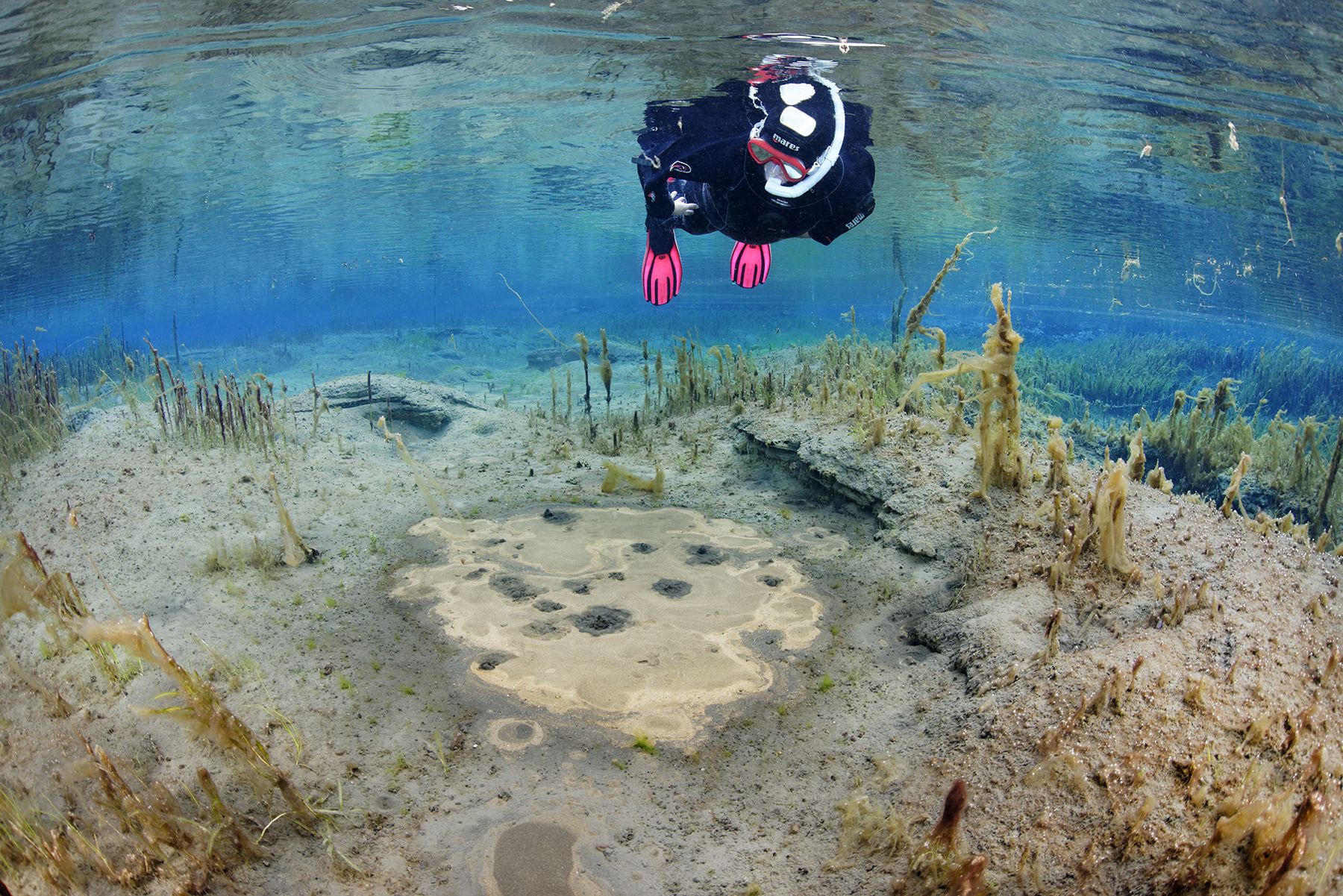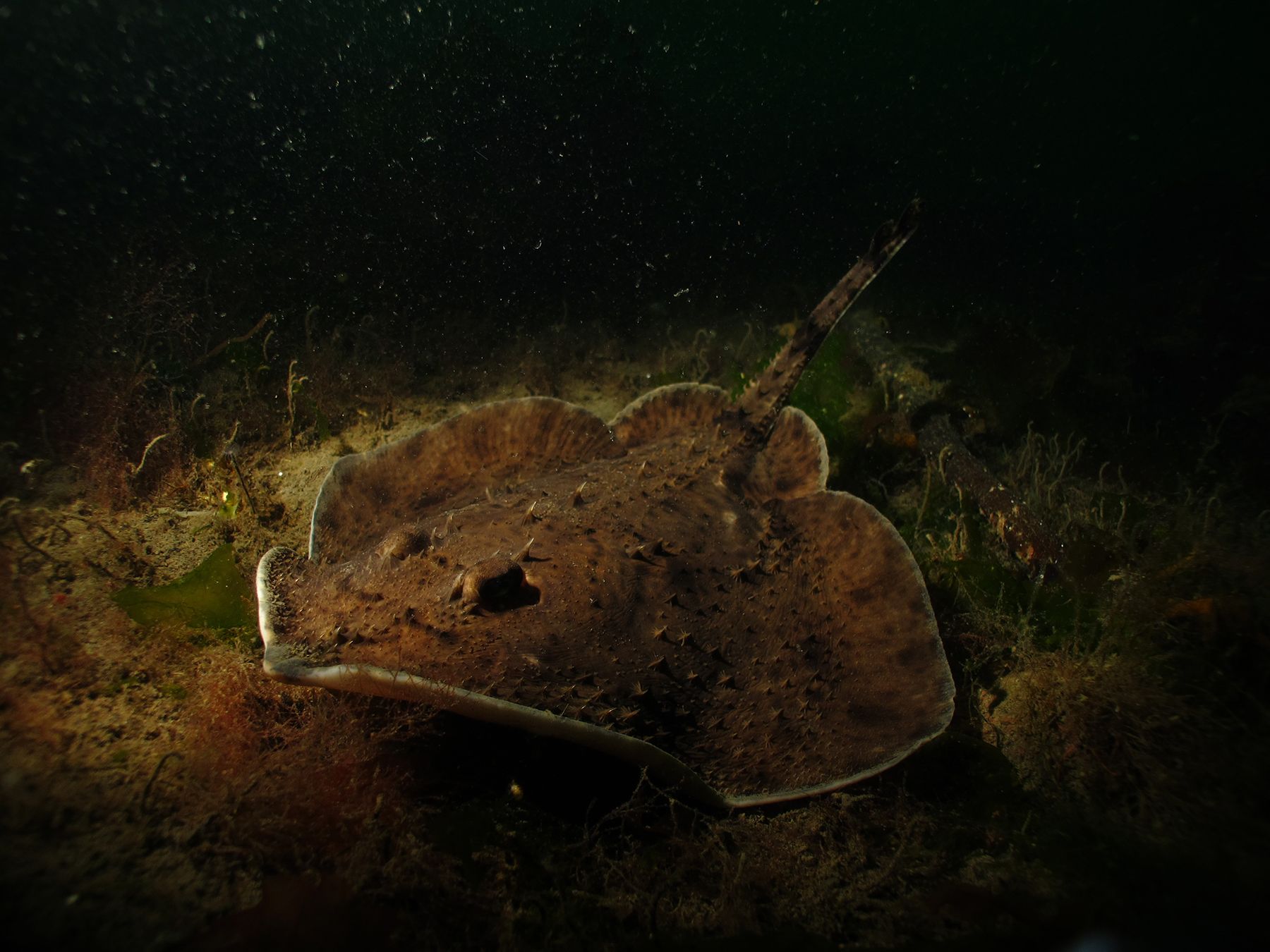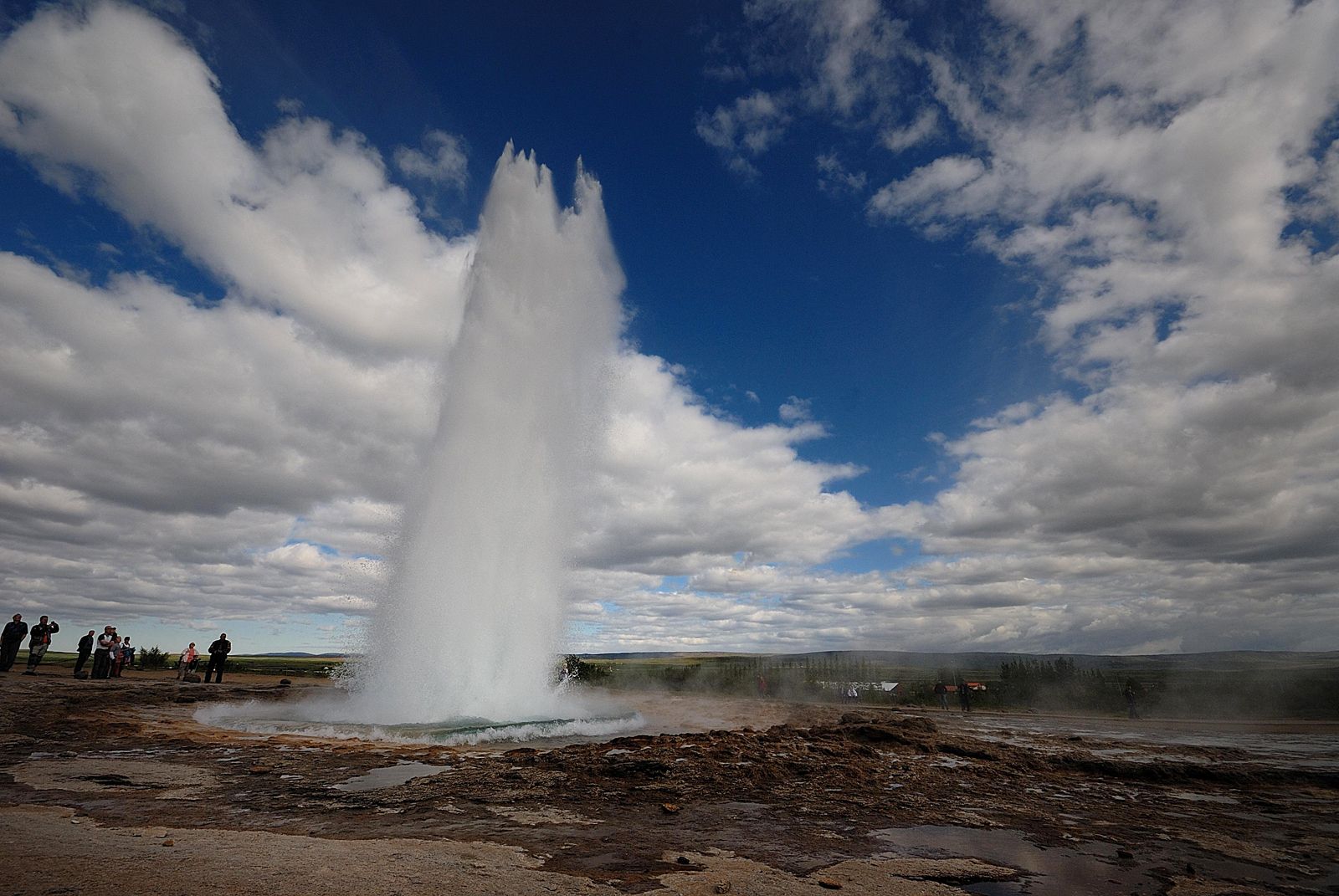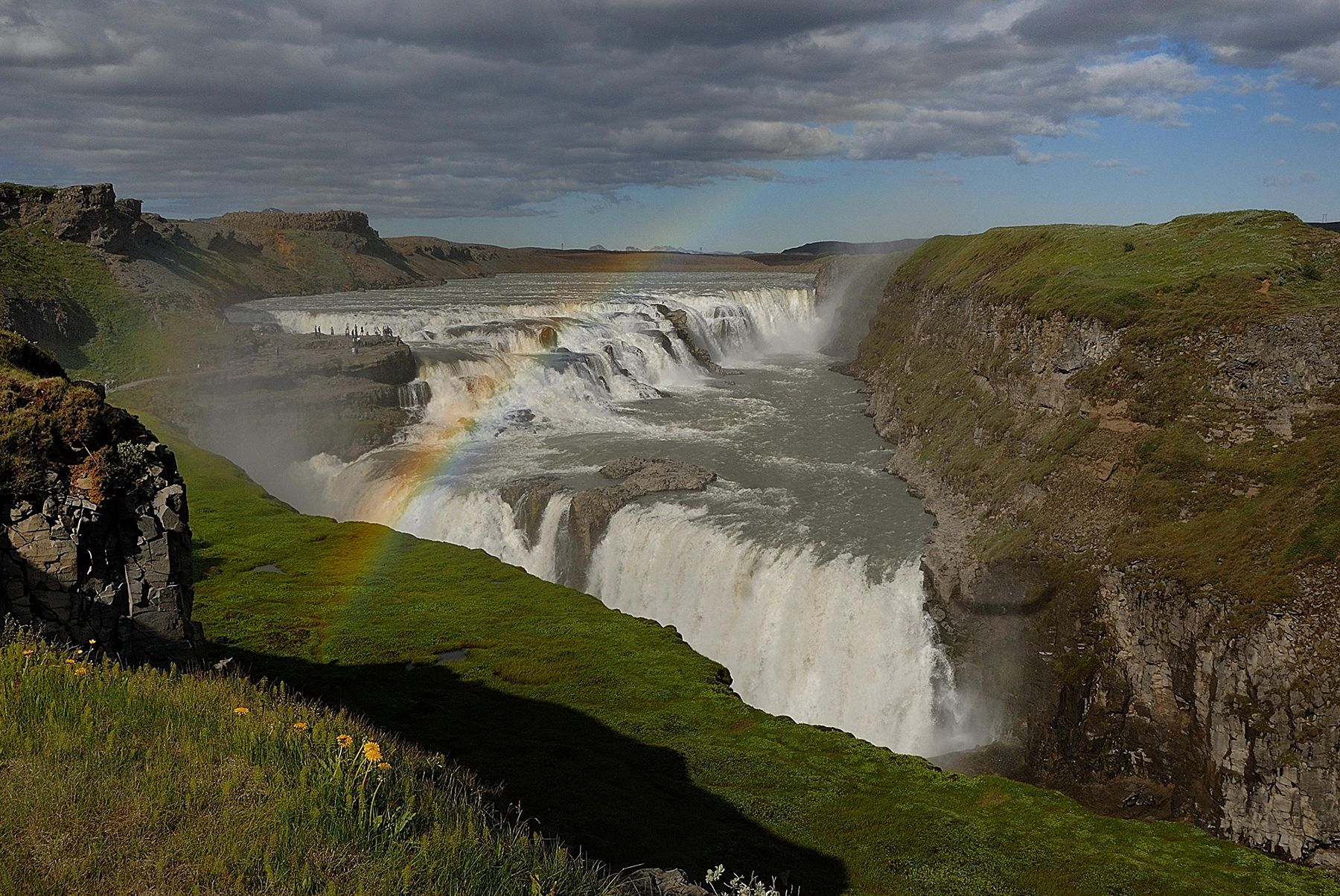 You might be guided by one of these nice guys