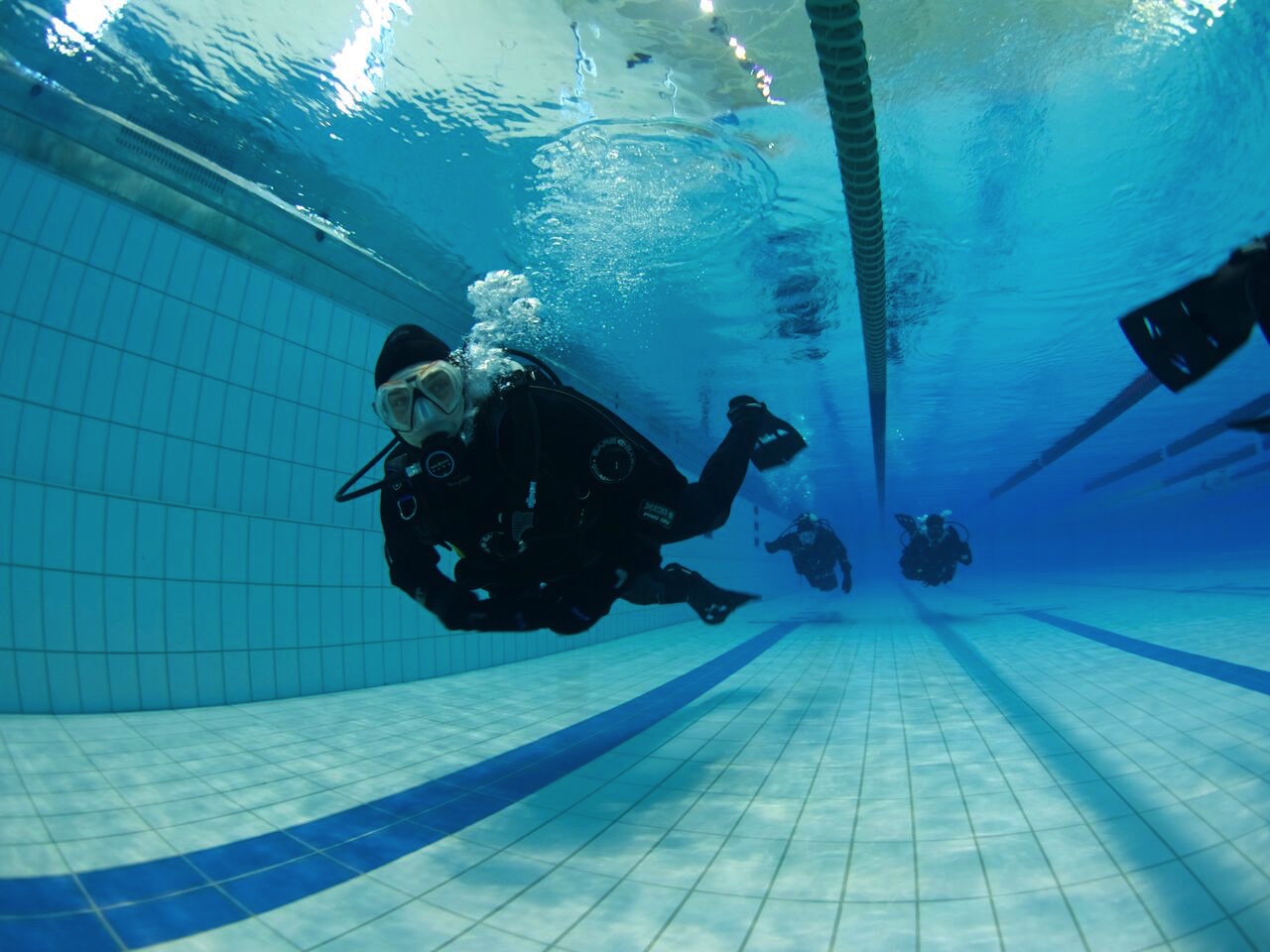 Learn dry suit diving in Iceland
Iceland is a beautiful and strange place to dive, presenting you with new experiences and considerations when taking the plunge.
Cold water diving requires a different set of skills than warm water. For instance, to be a competent dry suit diver you must be able to control your buoyancy, clear air from your feet, and remove and replace your dry suit inflator hose.
DIVE.IS runs the PADI Dry Suit Course on a daily basis and offers students a high quality, safe, fun and thorough introduction to dry suit diving taught by our experienced Dry Suit Instructors.
Please be aware that although this course is taught in a fun and relaxing manner, it is a very physically demanding course and includes multiple dives in Iceland's cold water conditions.
Please note that this course cannot be conducted in Silfra. In order to dive in Silfra, divers must have completed their drysuit certification prior to entering the water. If you want to dive Silfra while you are in Iceland, but don't have the necessary dry suit diving experience, we recommend our Dry Suit Course & Diving Silfra 2-Day Package.
Please note that participants are not allowed to bring any type of camera into the water on the course. This is prohibited by PADI standards.
For more information about dry suit diving, please visit our website http://www.drysuitdiving.org
Availability:
Available from February 15th – October 15th
This course might also be available on request.
Duration:
10-12 Hours on a single day
MIN / MAX:
Minimum 2 students.
Maximum 3 divers per instructor.
included:
• One Knowledge Development session with your instructor
• 1 Confined Open Water session
• 2 Open Water Dives
• PADI Certification fee
• All equipment necessary to complete the course
• Transport to and from the Reykjavík Area
• Entrance fee into Silfra
:
The PADI Dry Suit Manual is excluded from the course price and costs ISK 4.990,- extra.
It is necessary to get it beforehand - either from us or another divecenter - in order to have time to study it and fill out the Knowledge Reviews before the course.
Prices:
Send us an email
We use cookies to give you a better experience on our website and chocolate covered cookies to give you an even better experience on our tour.
By continuing to use our site, you are agreeing to the use of cookies as set in our Privacy Policy.