Fire & Ice
Iceland Highlights & Greenland Expedition
This expedition offers so much more than "just" diving. You will experience the extreme beauty and fury of the volcanic Iceland and the icy, arctic Greenland, top-side. For most divers both islands are as of yet undiscovered and promise a real sense of exploration and adventure like no other!
This one of a kind expedition takes you to Iceland's favorite 5 dive sites as well as some of the most spectacular iceberg diving Greenland has to offer. This is to say nothing about the volcanic landscape of Iceland and the arctic wonders of Greenland's rugged east coast!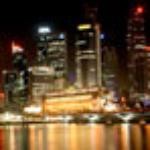 Iceland and Greenland: it doesn't get much better than this
We just finished a ten day trip of Iceland and Greenland with Dive.Is. This is a most impressive trip and makes you want to come back again and again. It combined diving, sightseeing and whale watching. As with everything involving nature schedules had to be juggled but Dave was the best guide we could have asked for. The diving is stunning, the scenery is like something from Game of Thrones and the food and hospitality is second to none. There were so many highlights but Silfra and Strytan in Iceland were very special for me and getting to dive blue icebergs in Greenland was so amazing. I cannot say enough about how good Dive.Is were with accommodating our requirements and needs throughout the trip. Truly a great company!!

January 1st - July 31st

September 1st - December 31st

10 days

6 divers minimum
Included:
Up to 10 dives in 8 different locations
1 snorkel tour in a geothermal river
1 snorkel tour with whales (with some luck)
1 guided 'city' tour
1 guided photo/glacier tour
Transportation on all days of the tour
Helicopter flights in Greenland*
9 nights of accommodation incl. breakfast
Dive cylinders and weights
Note: Iceland - Greenland flights not included
Excluded:
Iceland-Greenland flights
Food / drinks, unless otherwise specified
Dive equipment rental
Dedicated whale watching from Hjalteyri
Other activites and guide gratuities
Safety requirements
Participants must:
be a certified diver at the level of PADI Advanced Diver

have dry suit diving certification and a logged dry suit dive within two years of the tour date OR have at least 10 logged dry suit dives within two years of the tour date and be able to provide written proof from a diving instructor of these dry suit dives

have read, signed, and followed directions on the Diving Silfra Medical Statement PDF

have our Diving Medical form signed off by a doctor if they are age 60 or older PDF

sign our liability release form at the start of the tou PDF

be at minimum 150cm / maximum 200cm

be at minimum 45kg / maximum 120kg

fit within our dry suit size chart PDF

be at least 17 years of age (signature of legal guardian required for under 18 year old participants)

be physically fit

be ready to wear a sometimes tight & constricting dry suit

be able to communicate in English

not be pregnant
You might be guided by one of these nice guys
Frequently asked questions about our Fire & Ice Expedition
We use cookies to give you a better experience on our website and chocolate covered cookies to give you an even better experience on our tour.
By continuing to use our site, you are agreeing to the use of cookies as set in our Datenschutzbestimmungen.