New Data Protection Regulation
As you probably have noticed, the new General Data Protection Regulation - GDPR took effect last week.
In line with the new regulation we would like to remind you that if you have no interest in receiving our Newsletter, you can either click here to unsubscribe from this list or go to the bottom of the Newsletter and click the link there.
We hope you are still interested in receiving the occasional newsletter from DIVE.IS informing you about interesting & fun news regarding the diving and snorkeling industry in Iceland
Special Silfra & Golden Circle Combo Offer
We are offering a 10% discount for Silfra & Golden Circle Combo! The offer is valid for all Silfra & Golden Circle tour bookings made until August 31st using the promocode GOLDEN18 when booking your tour on our website www.dive.is
New DIVE.IS Website Launched!
After months of hard work, we finally had the pleasure of launching our new website www.dive.is.
Our beloved founder Tómas Knútsson was invited and had the honour to pop the Champagne bottle synchronised with our web designers & friends at Klickmeister pressing the launch-button.
Many thanks to the Klickmeisters for their outstanding work and especially for their patience towards our constant changes and new ideas! You guys rock!!
A special praise also to our in-house team and here particularly to Sæunn, Fee, Ásdís & Tobi.
The main reasons for the relaunch of our old website was to have it perform better on mobile devices.
We also decided to add a category called Behind the Scenes where we share a few stories around the daily life of DIVE.IS. We hope the interested reader will enjoy those.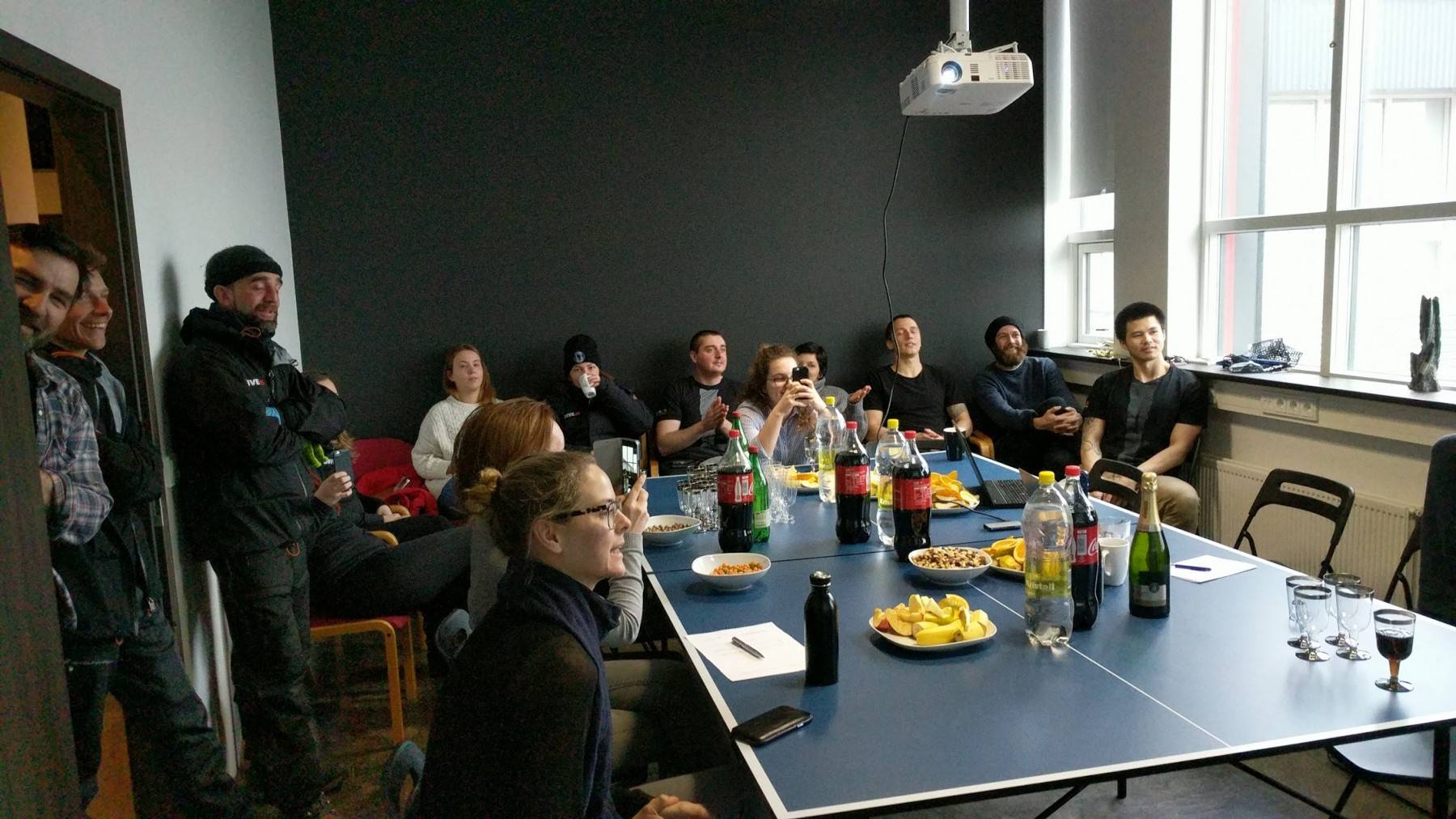 Our amazing staff got a little more room on the website, so YOU have the opportunity to get to know them a little better, since they are the ones that will make your dive or snorkel tour, or your dive course, with us unforgettable.
Our goal for the website, other than making it mobile friendly, was to make it a fun browse, filled with all the information you might require before booking your tour! On the new DIVE.IS website you can for example read about the dive and snorkel sites in Iceland, browse through enlightening articles and movies, or read through our most frequently asked questions.
Nevertheless, we would appreciate it very much for you to give YOUR feedback on the new website... both positive and negative as our goal is getting a bit better every day 😊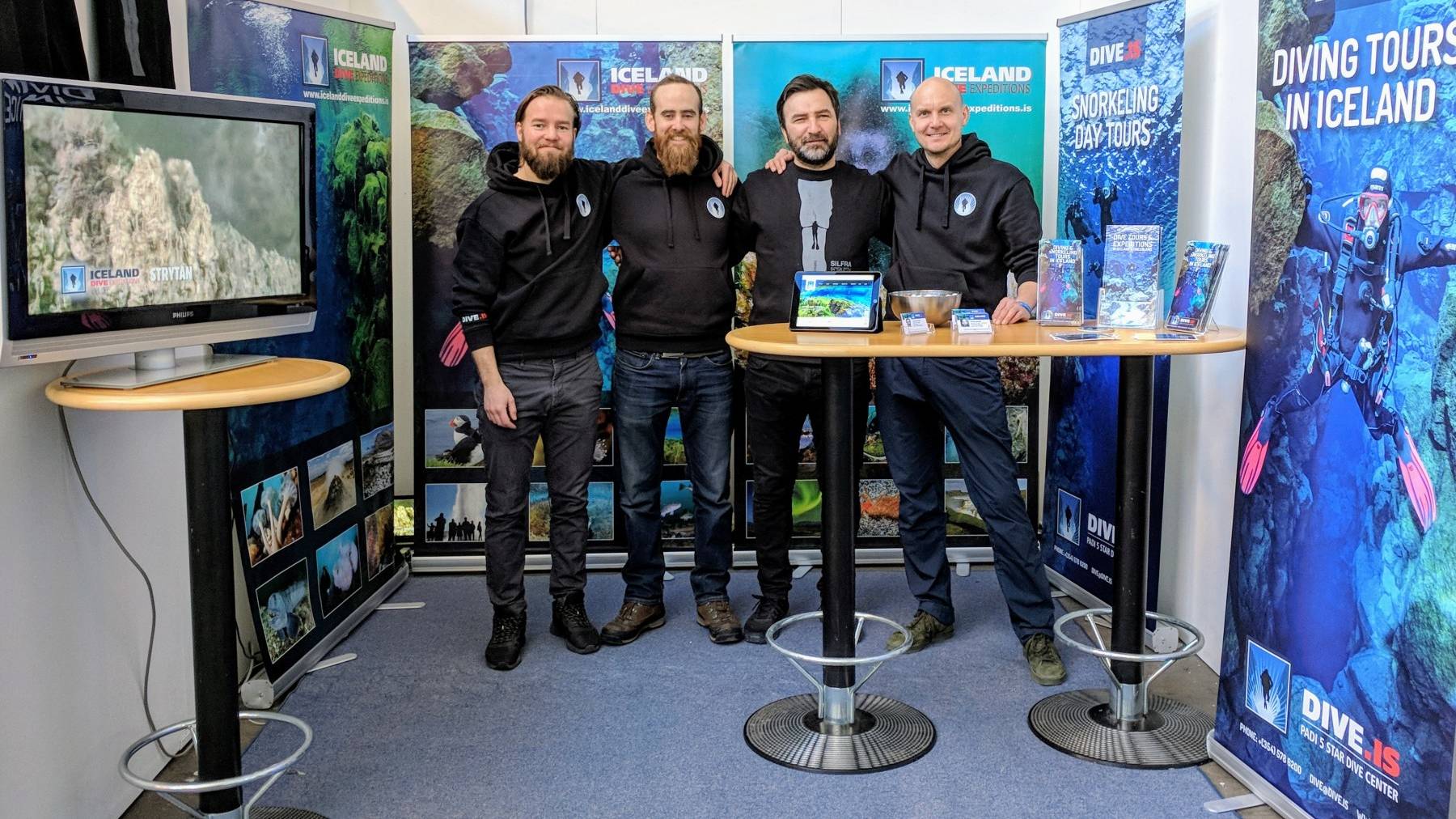 In March this year DIVE.IS and Iceland Dive Expeditions traveled to Stockholm for the 2018 DykMåssan dive show.
This was the first time for these two companies representing the Icelandic dive scene in Sweden.
After a mad dash to find a vehicle able to transport all our materials, conjuring up a 3m squared section of carpet and setting everything up, we settled into meeting a steady stream of curious and excited divers.
Throughout the two day show we met with many keen prospective divers, several potential future partners, and even a few proud customers still wearing their distinctive DIVE.IS Silfra T-shirts 😊
Overall the show was a great experience, all made possible with the help of Tommy Jambrink. We hope to continue displaying our tours and products to this audience in the coming years.
If you're ever in Sweden, we can highly recommend the Stockholm Historic Pub Tour 😃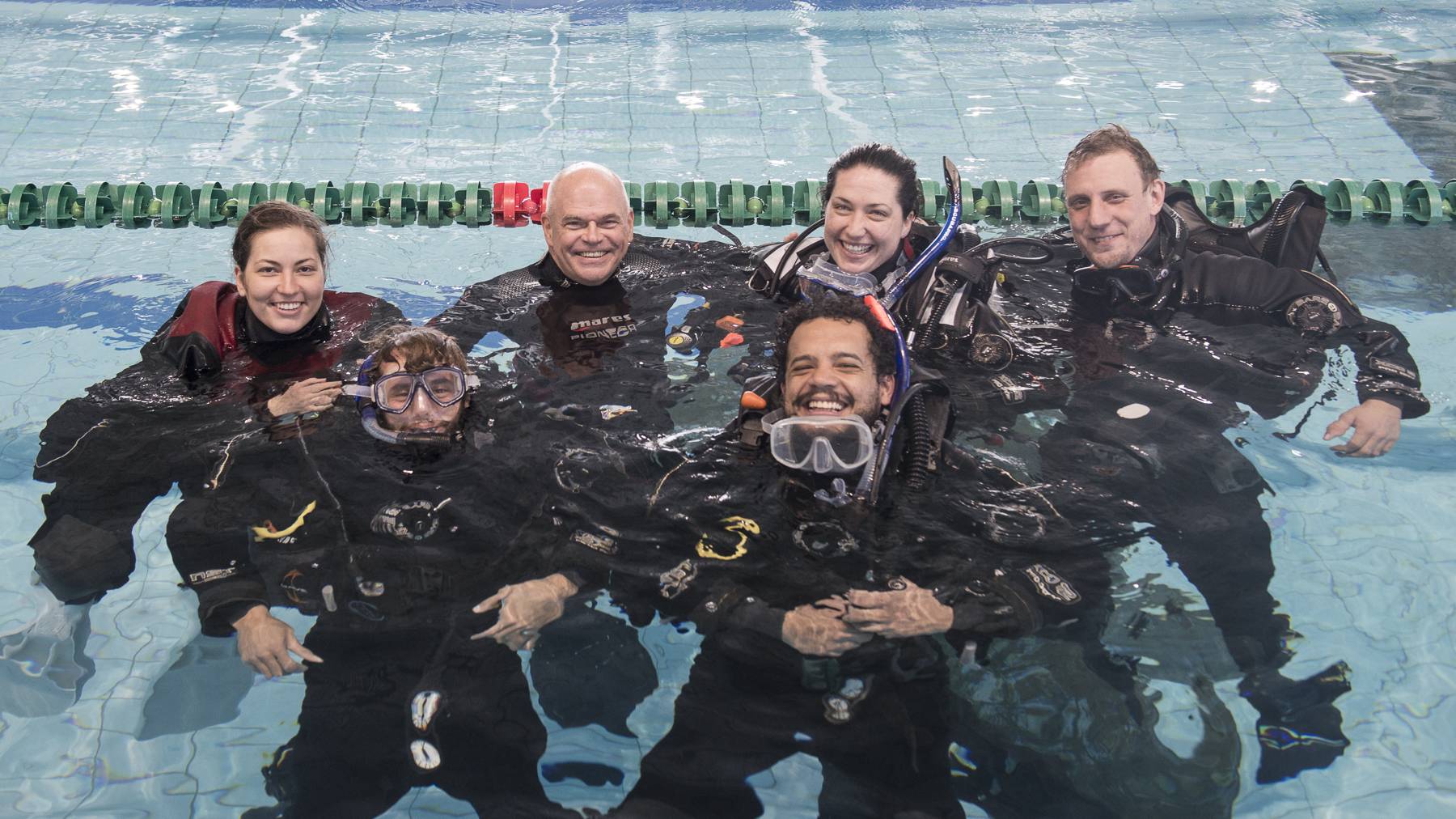 Our Instructor Development Course took place last month. It was up to our very good friend and PADI Course Director Anders Holmberg from Fantasea Diving in Sweden to shape our candidates into IDC instructors in an intense, action-packed, but fun week. He had some help from our very own in house Master Instructor Siobhan White. Together they did a superb job!
In this action-packed week our students had pool sessions, classroom sessions and open water dives, during which they learned to teach all aspects of diving courses from Discover Scuba all the way through to Divemaster!
The candidates were absolutely amazing, very skilled and true naturals. We now have the privilege of having them join our DIVE.IS staff team for the summer as instructors & guides and they are a valuable addition to our team.
The IDC was concluded with a special drive trip hosted by our good friends in the North, Erlendur and Sævör. The now graduated instructors were joined by our Managing Director Tobias Klose and PADI's Reigonal Manager, Kjell Evensen. The group got to dive the famous hydrothermal chimney, Strýtan, the only hydrothermal chimney shallow enough to dive to . We want to give a special thank you to Erlendur and Sævör for hosting us and showing us a great time. And finally a big congratulations to our to our graduated IDC students! 😃