DIVE.IS is 21 years today
Today, the 13th of July we at DIVE.IS celebrate our 21st birthday! 
3000th TripAdvisor Review!
On June 15th we celebrated a big milestone as we received our 3.000th TripAdvisor review! It was only last summer when we celebrated review number 2.000 so this is a tremendous progress in only a year as well as being rated #1 of 373 tours in Reykjavík on TripAdvisor!.  None of this would be possible with out our great team that puts in the hard work and dedication each and every day to make our customers experience one they will never forget. Last but not least we want to thank our customers for taking time to write these heartfelt reviews, it means a lot to us!
The anticipation for Iceland playing their first ever game in the World Cup was like something out of this world. Everyone was excited, including us here at DIVE.IS. We went all in and decorated our Dive Center in true World Cup style!
Unfortunately, Iceland did not make it into the round of 16 .. this time! But our Viking pride is still as strong and we look forward to watching the Finals! In fact we have staff members from both Croatia and France, the countries competing for the World Cup Title!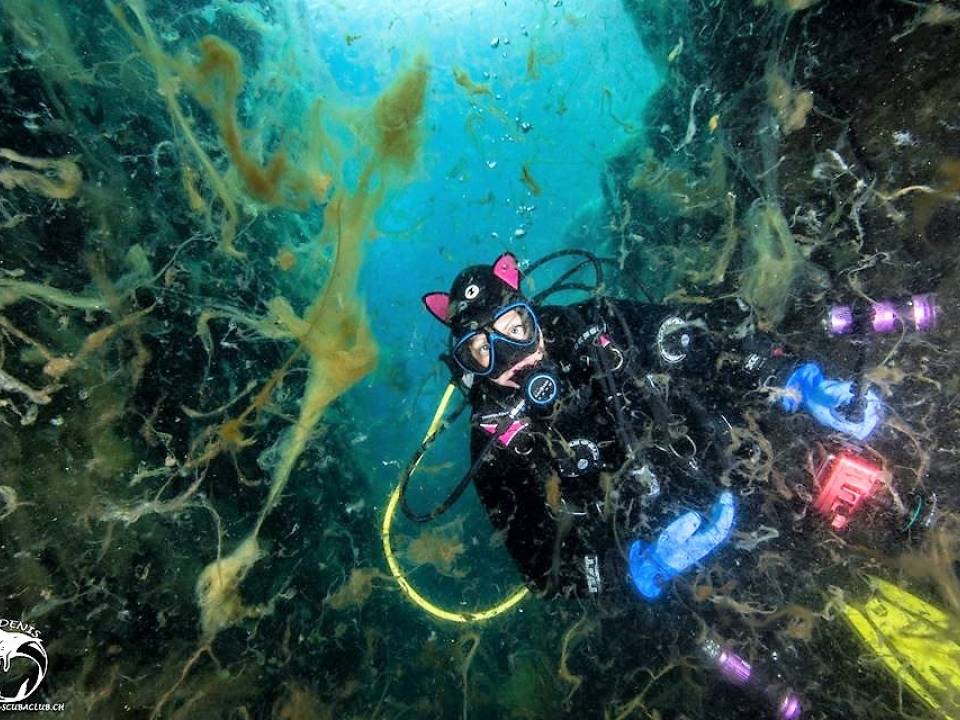 Our most recent three day expedition gave our divers the chance to "fill in the gaps" and experience the things a diving day tour to Silfra would miss.
Silfra is well known for its unique visibility and almost invisible water. The first site on our tour of gave us the exact opposite. The brackish water ravine known as Bjarnagjá offers an interesting contrast with both marine and freshwater life. In the depths we find a range of crabs, anemones, eel and even cod species while the freshwater shallows offer schools of stickleback. These two environments are separated by a fuzzy mixing layer known as a halocline.
The walls of this site are lined in a thick green algae. As divers explore the depths and interesting marine life in this fissure their exhaled bubbles lift and suspend algae in the water column above them. While ascending divers find themselves surrounded by this otherworldly green alien snow.
Despite its small size the interesting topography, life, and visibility offered at this site often make it a favorite. It doesn't hurt that Bjarnagjá is year-round toasty 10 degrees Celsius!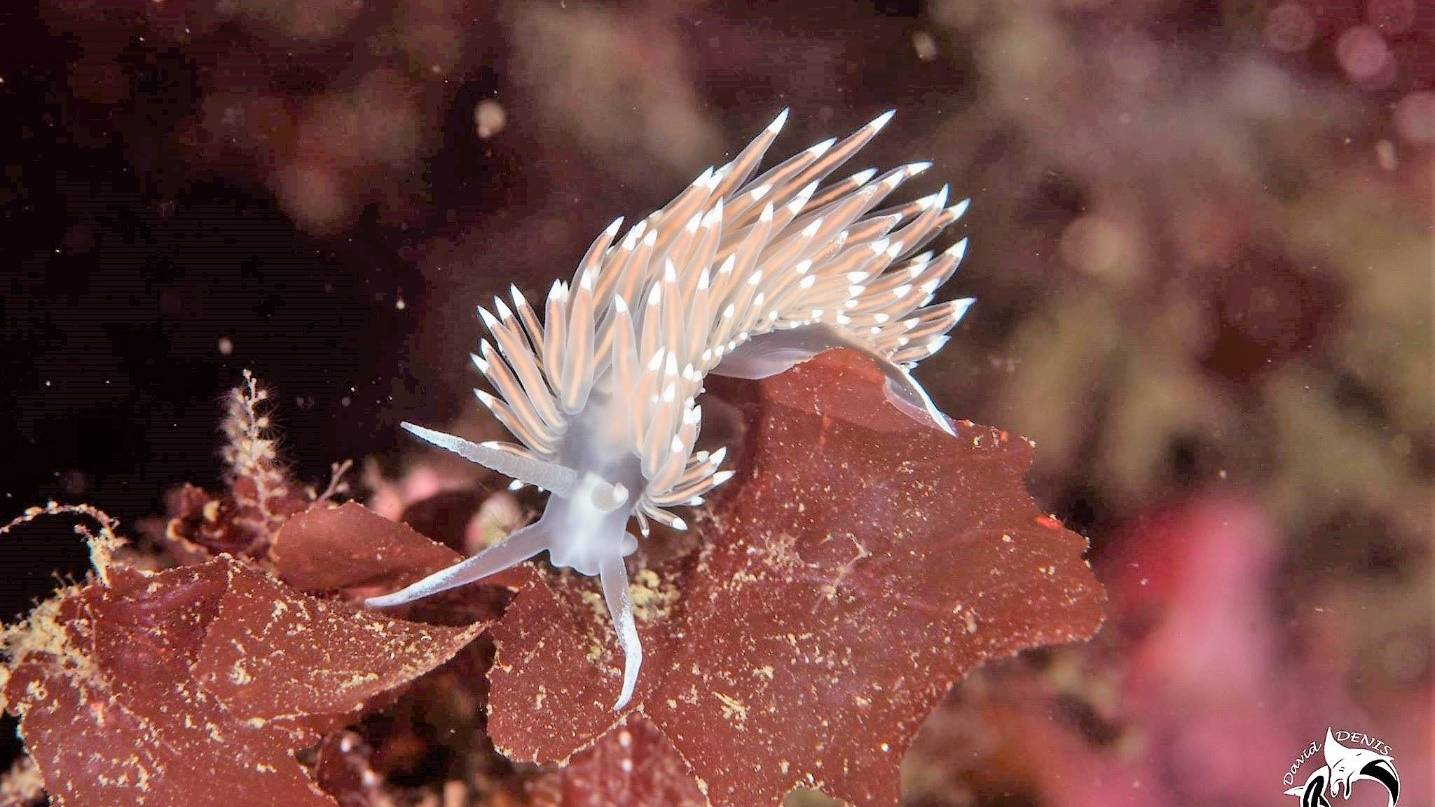 Silfra is an underwater landscape photography paradise. The ability to capture more than 100m of these dramatic tectonic cliff faces in a single shot is something that is unique to this fantastic site. What is lacking is macro!
The ocean around Reykjavik offers a range of interesting dive sites, of which Garður is our favorite. Icelandic for the garden, this site has a large kelp and algae bed in which many juvenile fish and crab species can be found not to mention extremely photogenic nudibranchs. This site is an excellent location for the patient and methodical macro photographers to hunt out photogenic individuals such as we found below.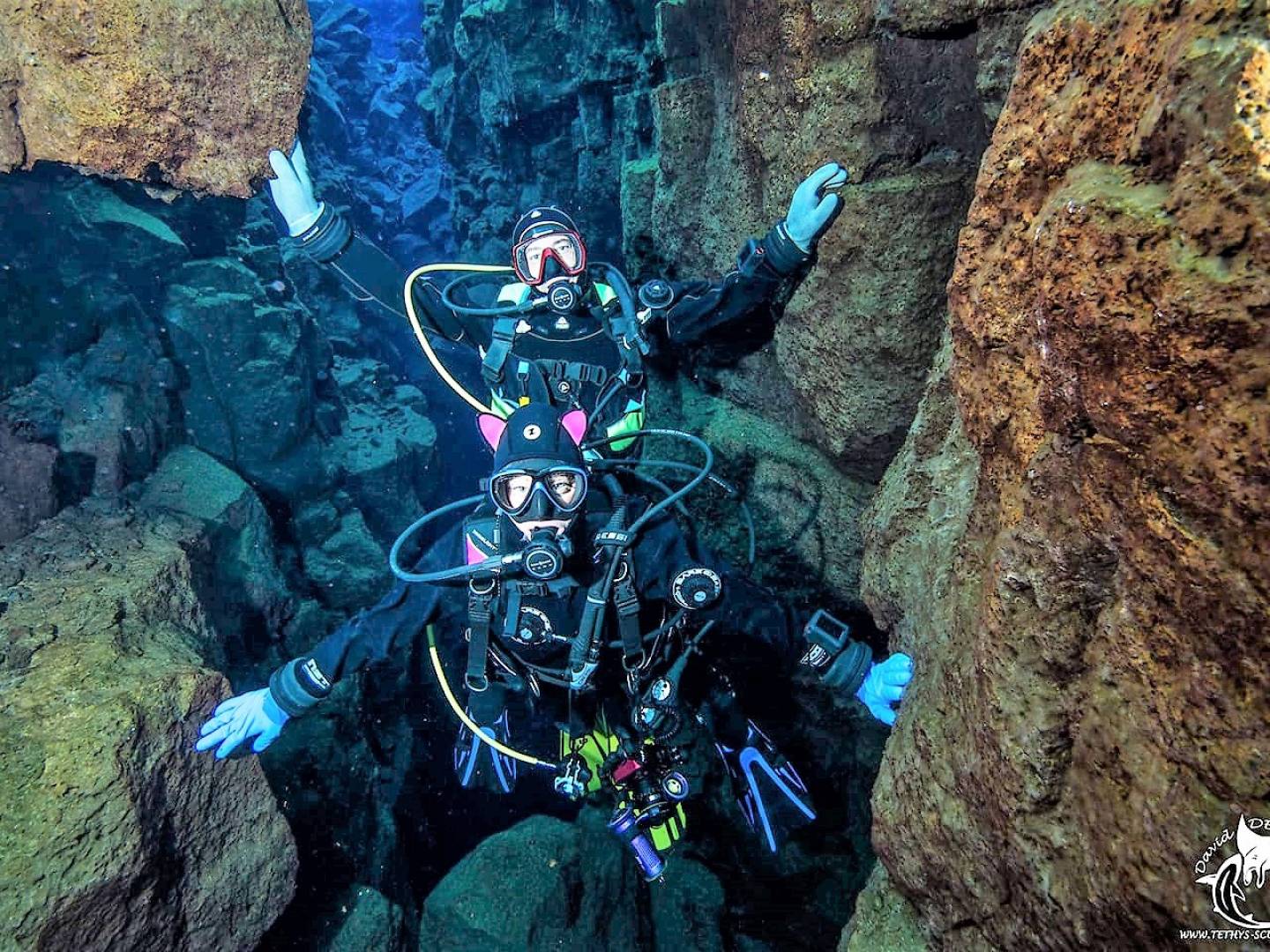 On the third and final day of our expedition we rounded off with a dive through the unmissable Silfra fissure. The two photographers on our tour were kind enough to allow the camera to be turned on them to capture the iconic 'between the plates' shot.
 
For divers who don't mind a little cold water Silfra is surely one of the ultimate dive sites. Once in Iceland why not round out your trip with dives in our some of the equally unique but very different sites on offer with Iceland Dive Expeditions!
 
Special thanks to Laurence and David Denis, for the use of these striking photographs.