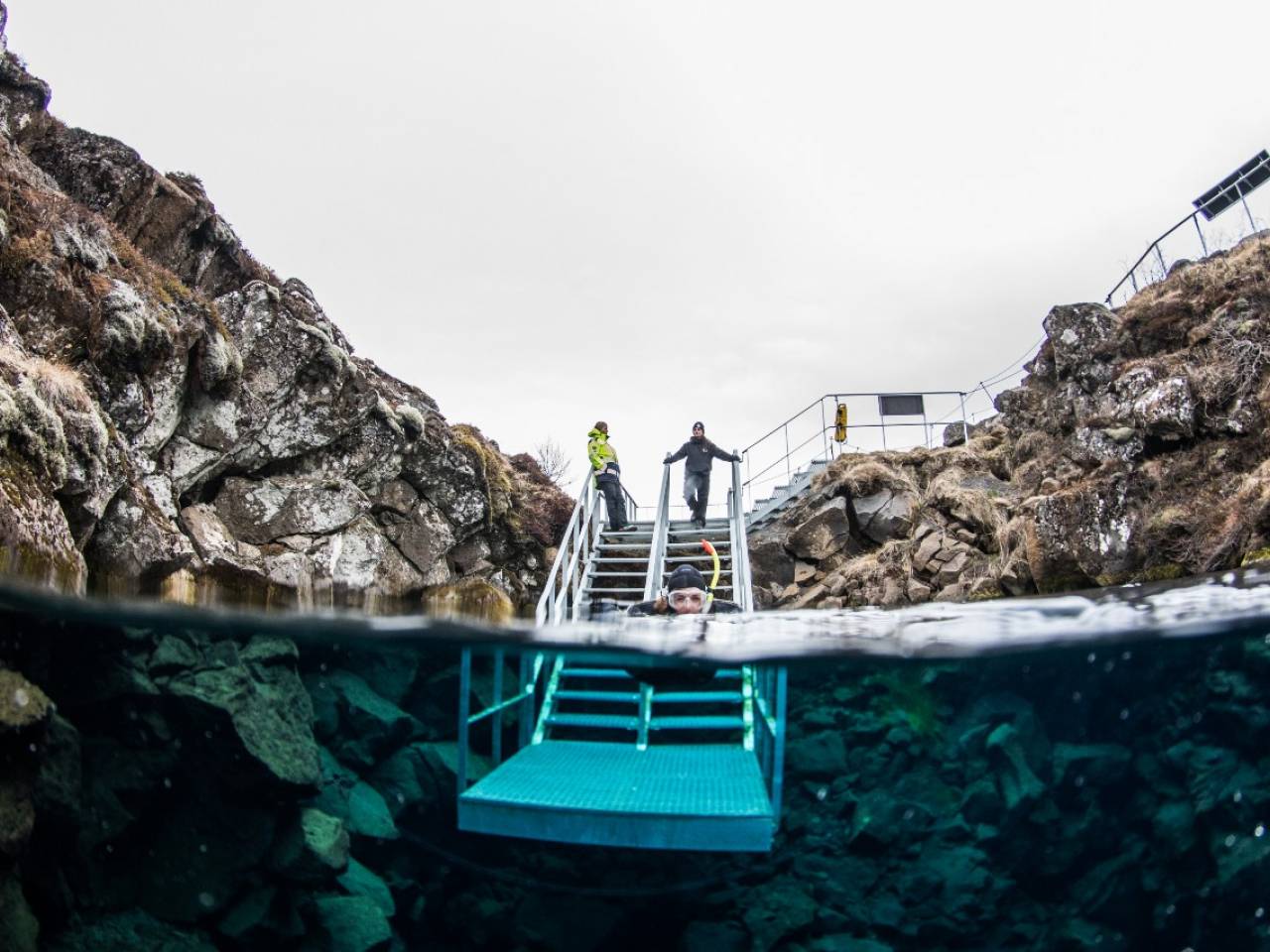 The brand new DIVE.IS Silfra blog
08.10.2020 We are proud to present our brand new Silfra blog.
Here we will be sharing information about diving and snorkeling in Iceland as well as other topics about traveling in Iceland that we find our diver and snorkeler community has questions about.
In the Iceland Guide topic, we will talk about traveling in Iceland in general and relating to snorkeling and diving specifically, for example our blog Things to do around Silfra for non-divers.
The Diving in Iceland topic will have information about all things related to scuba diving in Iceland.
And our Scuba Diving guide is for people that want to know more about diving in general.
We look forward to adding information to these topics and introducing new topics in the future so stay tuned. We hope you enjoy The Silfra Blog.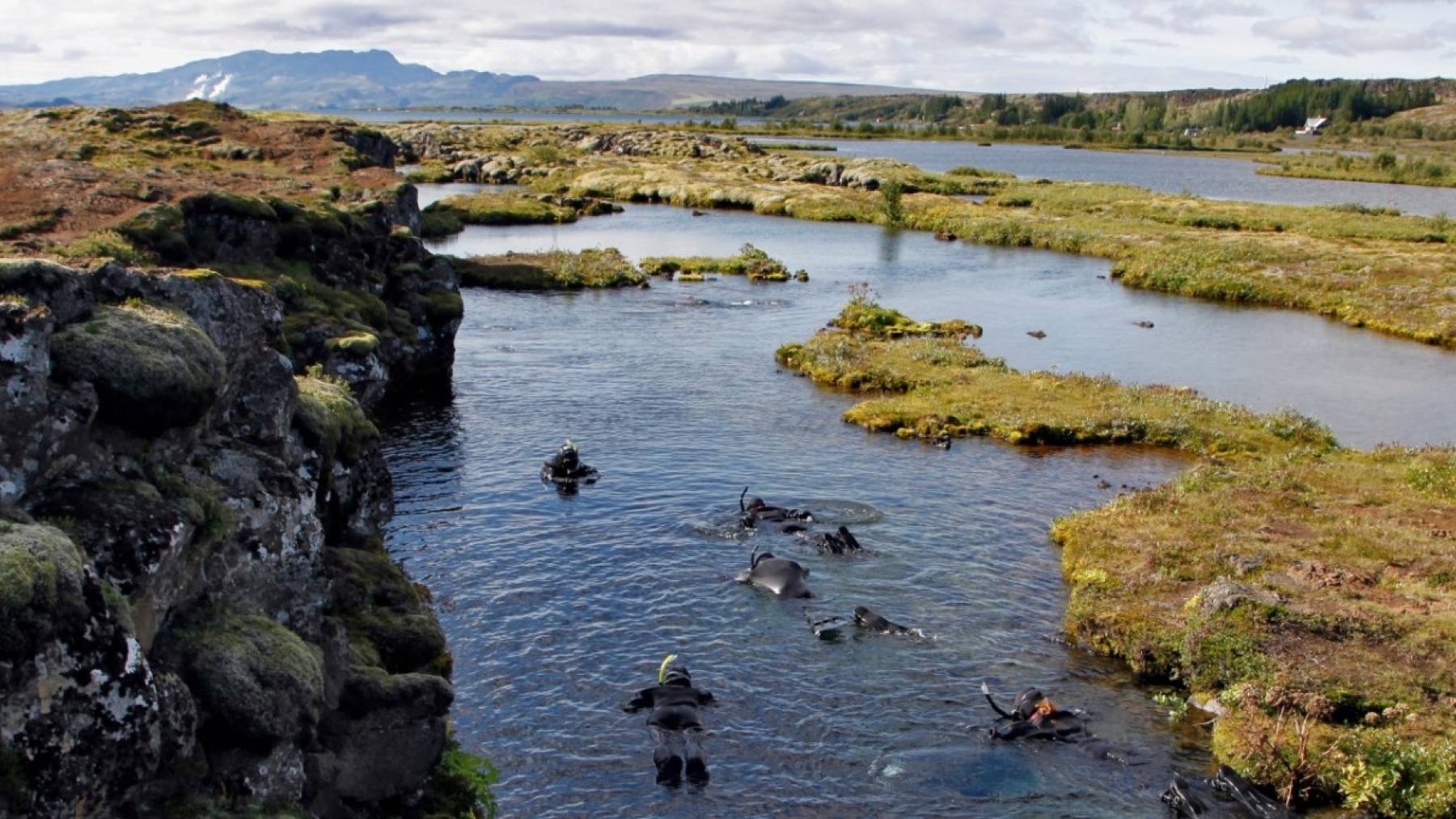 Information about border restrictions in Iceland due to Covid-19
20.08.2020 This news item will be updated when there is new information
The Icelandic authorities have implemented a new regulation stating that travelers from all countries will have to get tested at the airport and then get tested again after 4-6 days.
In the mean time all travelers will be required to stay in full quarantine until the test results of the second test are received.
This regulation has been implemented with no end date at the moment so it's hard to say for how long this will be in place.
For more information regarding these regulations please visit the Icelandic Covid-19 website.
As long as there are no restrictions stopping our tours from operating, we intend to stay as operational as possible during this time.
If you make a booking ahead of time, our cancellation policy goes into affect. It remains unchanged at this time and it is not negotiable - the 10% charge for all cancellation is to cover charges and fees that we incur on all monetary transactions.
We can however instead offer to move your booking, free of charge, to another date, or we can offer the full value as a gift voucher, which is valid for at least 2 years and can therefore be used to re-book your tour when you are able to travel again.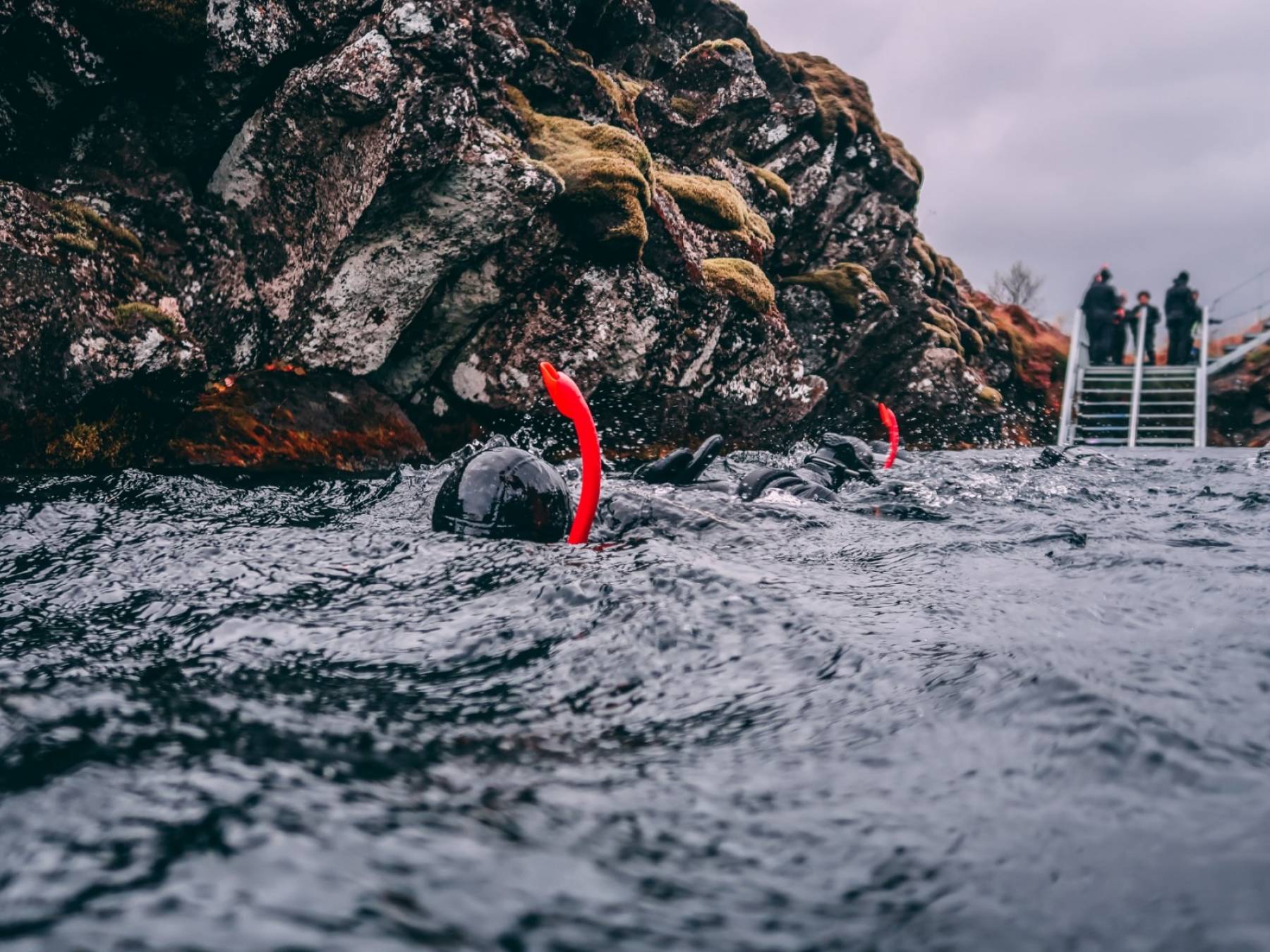 Safety regulations at Dive.is during Covid-19 pandemic
13.08.2020 This news item will be updated when there is new information
Icelandic authorities have implemented safety rules that are in effect until further notice.
Our customers' and guides' safety is our main priority and therefore we follow these safety regulations on our tours:
• 2-meters safety distance must be kept whenever possible. When this is not possible, your guide will wear a facemask and you will also be required to wear one. Please note that this is mandatory to board the pick-up vehicle and to join the tour.
• Please bring your own face mask.
• Hand sanitizer and gloves will be available for you to use
• All of our equipment and vehicles are and will be thoroughly sanitized at the end of every tour and at the end of the day.
Upon entering the country, passengers can opt for a COVID-19 test upon arrival, as an alternative to quarantine. To protect our staff members we kindly ask you to not come on tour or enter the Dive.is office unless you have received your negative resaults from the airport screening. This should happen within 24 hours of testing. For further information on entering the country, please visit the official Covid-19 site.
Please be advised that DIVE.IS and our guides have the right to refuse your participation in the tour if you fail to comply with the safety measures listed above.
As we say in Iceland, we are all safety protection officers so let's be safe together.
We wish you a happy and safe holiday in Iceland :)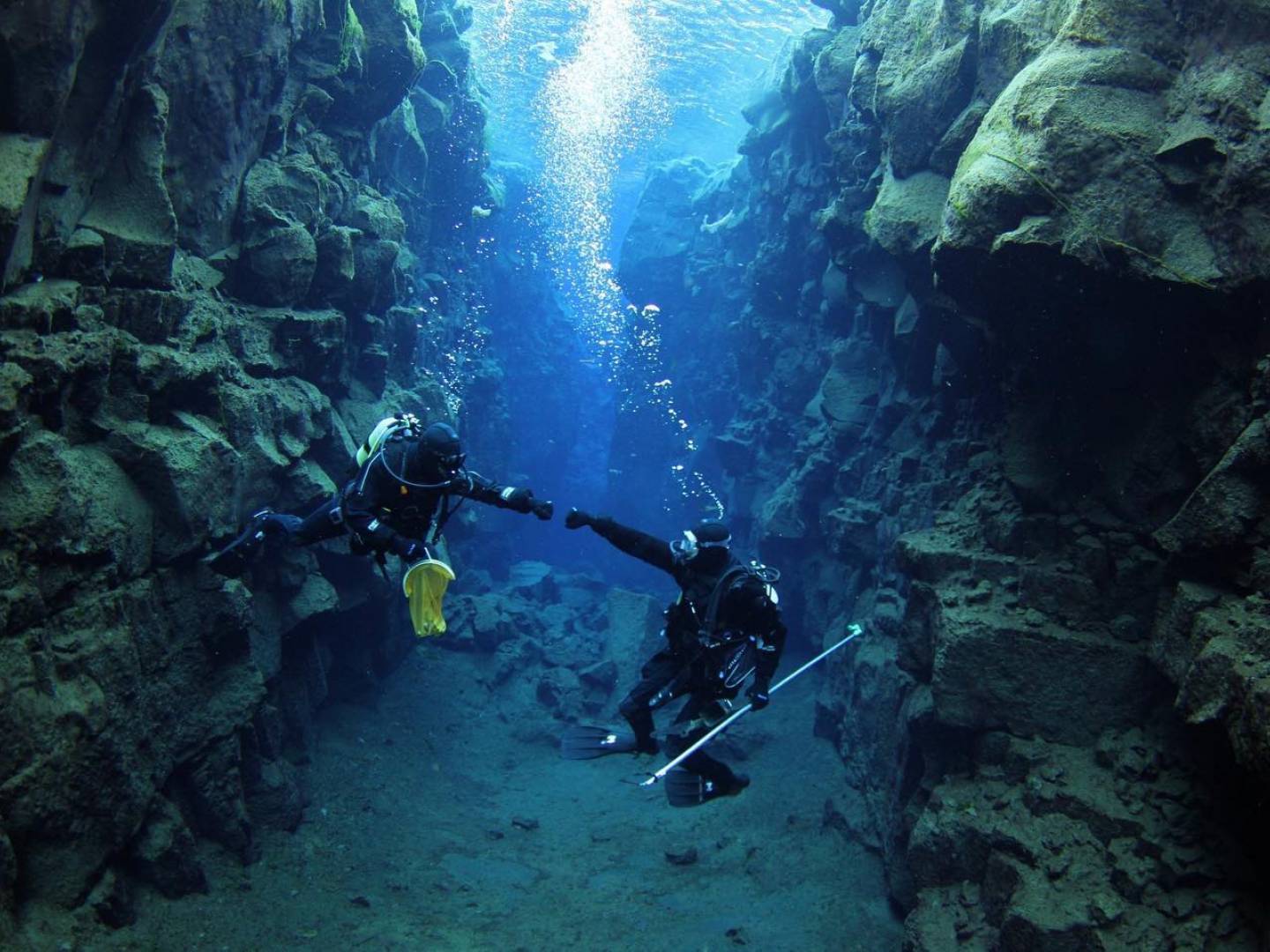 Cleaning up the beaches with Dive.is
29.05.2020 The diving and snorkeling company DIVE.IS has launched a project to clean up the coastline of Iceland. Fríða Líf, divemaster working with DIVE.IS, started the project with a small group of divers and non-divers who, with the support of the whole company, went to Garður on the national day of plocking, 15th of April.
Being the main dive site visited by the company on a daily basis, Silfra was selected to be cleaned up next. Divers were divided into groups to make sure every part of the site was covered. The operation also helped a lot with the collection of data and it was interesting to see where the most trash was collected.
While the divers covered Silfra, other staff, park rangers and volunteers were busy picking up garbage on the land surrounding Silfra to make sure that it won't make it out to Silfra, Þingvellir lake and then the ocean.
Park rangers regularly clean up the park, but still quite a lot of litter was found. The biggest group was plastic once again, with 453 pieces total. It was expected that lost scuba and snorkel gear would be prominent and it was indeed the second biggest plastic group with 82 pieces were found. 53 cigarette filters were collected as well and, for those who don't know, they are made of plastic.
The second biggest group was quite a surprise: a total of 169 pieces of glass and ceramics, mostly small fragments that measured less than 5 cm.
Probably the weirdest thing we found was a great number of coins from many different countries. The coins are in Silfra because a lot of foreigners mistake Silfra for Peningjagjá (literally money fissure), a close-by rift that people have used as a wishing well for years.
One earring was also found.
"The day went amazingly. We are so greatful for the help of the rangers and all the volunteers", says Fríða Líf on behalf of DIVE.IS. When the clean up was over, DIVE.IS was happy to invite everyone who joined the clean-up to a barbecue on the parking lot by Silfra, with reusable plates of course.
This is an ongoing project and upcoming clean-ups will be advertised on the company social media profiles: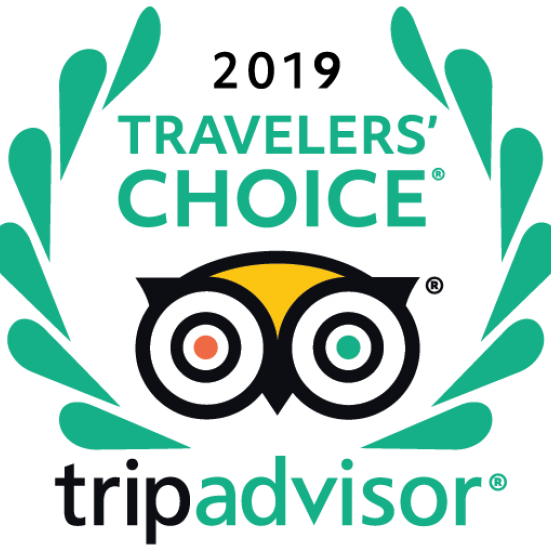 DIVE.IS awarded highest honor by TripAdvisor for Silfra Snorkeling Tour
04.07.2019 This week, Icelandic tour operator DIVE.IS won the coveted TripAdvisor Travelers Choice award for 2019 in the experience category. The annual award is awarded to only 25 of the world's most interesting tourist experiences. They are ranked based on their ratings and number of reviews by travelers worldwide. The DIVE.IS snorkel trip to Silfra is in fourth place on the list, just behind other world-famous experiences such as a tour of the Vatican's Sistine Chapel.
TripAdvisor is one of the world's largest travel platforms, helping 490 million people each month plan their trips. Travelers from all over the world use TripAdvisors' websites and apps to view and compare reviews, enabling them to select the best out of the 8 million hotels, restaurants, experiences, airlines and cruise ships.
"Over 200,000 experiences are listed on TripAdvisor and it is a great honor for us to be among the best in the world. This is the result of years of dedicated work by our DIVE.IS staff. We focus on quality services. Good service combined with the adventurous experience of snorkeling or diving in Silfra is what this award is recognising and we are really proud of this success. We also recently entered the TripAdvisor Hall of Fame for receiving the highest rating for five years in a row. It is our primary goal to create an unforgettable experience in the minds of those who join us on this adventure and this is now being recognized with continued five star reviews on TripAdvisor." says DIVE.IS CEO, Höskuldur Elefsen.
DIVE.IS has been in operation for over 22 years. It is a pioneer in dive and snorkeling trips in Iceland as well as being the leading PADI 5 star Dive Center, teaching the art of diving.
Read more about this on www.travelweekly.com.
You might be interested in
We use cookies to give you a better experience on our website and chocolate covered cookies to give you an even better experience on our tour.
By continuing to use our site, you are agreeing to the use of cookies as set in our Privacy Policy.